We don't always end up in the career we envisioned for ourselves when we were younger.
That was certainly the case for Sharifuddin Al-Manaf, CEO of Malaysia-based shipping company Orkim.
An interesting challenge
"I grew up wanting to be an aeronautical engineer but as soon as I got into the course, I realised it was not quite for me," he laughs.
"I was attracted to the then glamour of the airline business but wasn't good at trying to reduce the vortices coming off the wingtips of aeroplanes."
Despite this realisation, Sharifuddin continued to persist, completing his engineering degree before joining Shell Malaysia.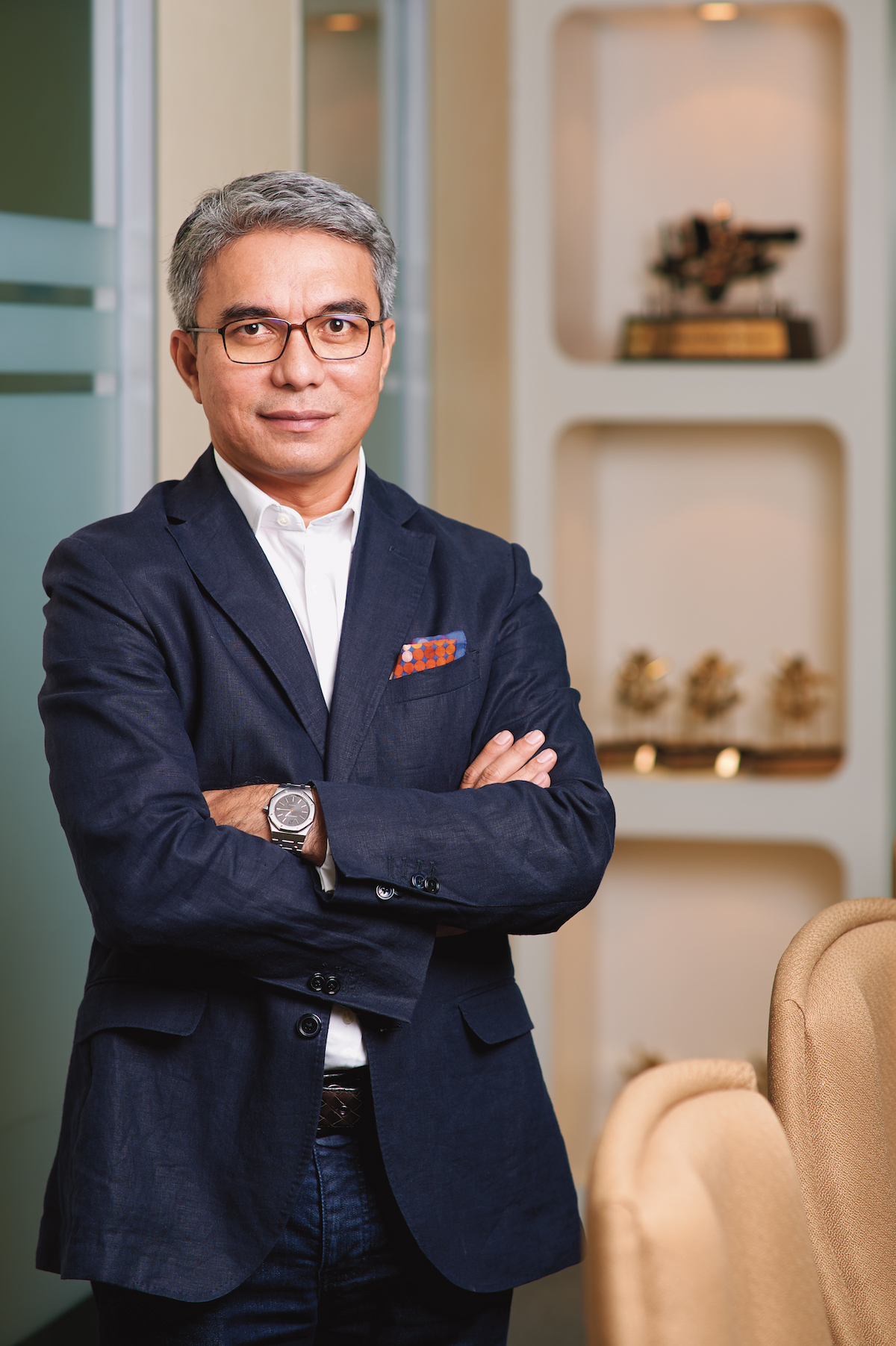 He worked his way up to Country Manager of Shell Gas in Brunei and later became Country Manager of Shell Bitumen for Malaysia, Singapore and Indonesia.
After 13 years with the oil giant, Sharifuddin moved on to become head of Petrolink Energy Services in Malaysia. During his four years there, he grew it from zero to 30 employees.
He then decided a career break was due and established the Pince & Pints lobster restaurant in Kuala Lumpur.
"We celebrated our two-year anniversary in August 2017," Sharifuddin says. "It's my therapy if you like. After work, I go there to meet up with friends."
Two months before the launch of Pince & Pints, however, Sharifuddin was headhunted for a position at Orkim. "It was an interesting challenge," he reflects.
"I had never done shipping before. Orkim had ambitions to grow and I've always been a go-getter, so I thought 'Okay, I'll try it'."
Sharifuddin joined Orkim in May 2016 and found his aeronautical engineering degree still applicable to the role. "All was not lost," he says.
He adds that it was not a reckless decision. "There are pockets of opportunity out there, and the onus is on us to pursue them and build the confidence of others in us."
Fast facts:
Beefing up security
In 2015, two of Orkim's oil tankers were captured by pirates off the coast of Malaysia
. The Orkim Victory was captured on 4 June, and the perpetrators siphoned off 770 metric tonnes of diesel. On 11 June, the Orkim Harmony was hijacked, with one of the 22 crew members sustaining an injury after being shot in the thigh.
Although Sharifuddin was not with the company at that time, he points out the high-security measures the company has taken since then. "We were fortunate that no lives were lost," he says. "We've now secured our vessels, meaning we have put barbed wires and cages on our vessels to prevent them from being intercepted. More importantly, we are working closely with the Malaysian Coast Guard (Malaysian Maritime Enforcement Agency) to ensure our vessels are protected."

Taking inspiration from aeronautics
"The fundamentals of aeronautics helped me understand how our vessels operate – fluid dynamics, propulsion, maintenance philosophy, control systems and more."
But if there is one thing Sharifuddin believes has truly shaped his capabilities in the shipping industry, it is his passion for classic cars.
His most recent endeavour was the restoration of a Jaguar XJ6, which had been immobile for 12 years."I've always loved classic cars," he says.
"I tinker with them, making them reliable and safe. It's a philosophy I have used to guide me in managing and operating at Orkim."
"There's always science and mathematics in whatever we do. So if you ask if it was my degree or my love of classic cars that helped the most, it's classic cars," he laughs.
"If you ask me whether it was my degree or my love of classic cars that helped me the most, it is the classic cars."
Beginning as a shipbroking business in 2004, Orkim has evolved into a shipping vessel owner and operator.
It specialises in the transportation of clean petroleum products and liquefied petroleum gas from oil refineries to various terminals in Malaysia.
Its clients include Shell and Malaysian government-owned oil and gas company PETRONAS (Petroliam Nasional Berhad).
Orkim has thrived under Sharifuddin's leadership. "I didn't join Orkim just to maintain the status quo," he states.
The company won Shell's Best Ship Owner, Best HSSE Performance (Health, Safety, Security and the Environment), Best Operational Excellence and Best Oil Loss Performance Awards in 2017.
It also purchased its seventeenth vessel, which is the very first one acquired without a long-term contract attached.
"I didn't join Orkim just to maintain the status quo."
"It is a little bit different because we have always bought vessels with a clear contract in hand," Sharifuddin notes.
Sharifuddin led the upgrade of the company's fleet management system to ensure greater accuracy when monitoring its programs and plans. He also developed a complete procurement department.
"This was about the segregation of duties and having a more effective procurement process," he adds.
Focus on safety
For a company that operates in potentially dangerous conditions, Sharifuddin says safety is "number one".
This is both in terms of compliance with authorities and to differentiate Orkim, holding a competitive advantage over its competitors. Sharifuddin credits his focus on safety to his previous work at Shell.
"Commitment to safety comes from the top," he says. "I have been trained to make safety the first agenda item in our weekly meetings."
"I've also been trained to get down on the ground and ensure safety is understood and practised by everyone. Everyone has to walk the talk. Everyone can intervene."
"There is no hierarchy when it comes to safety." Despite having had a different career path in mind, it seems Sharifuddin is now well suited to the shipping industry.