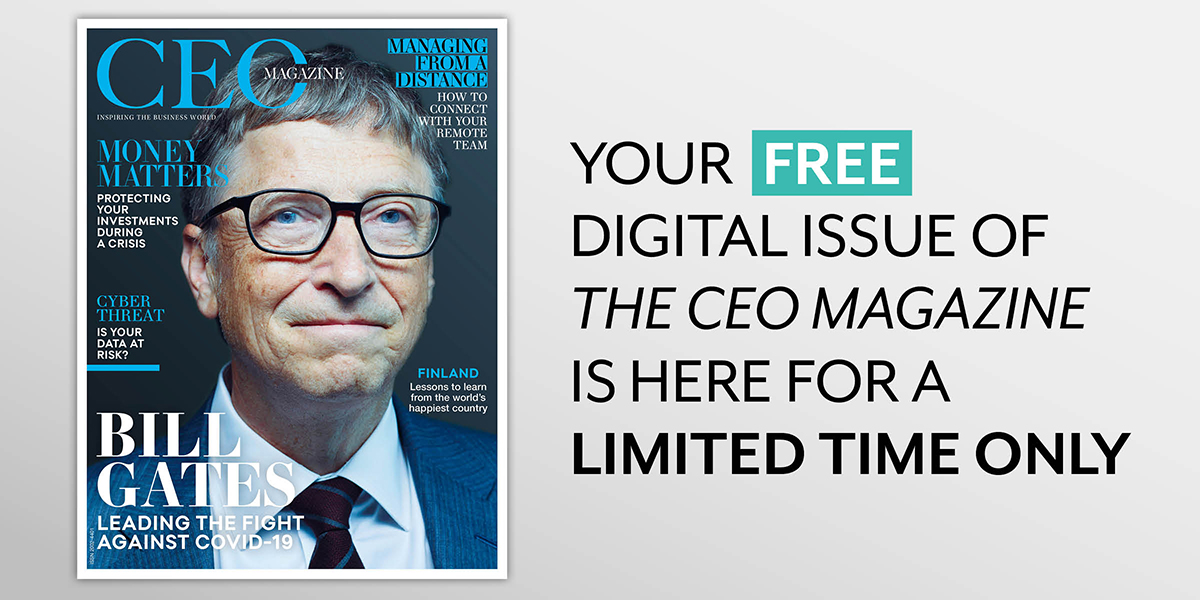 Download your FREE DIGITAL June issue of The CEO Magazine EMEA
Discover how Bill Gates is empowering business leaders to combat COVID-19, learn how to safeguard your teams and data while working from home, and protect your investments during a global crisis.
We investigate what the world's happiest country has that others don't, we take you inside the luxury hideaways where the super-rich are isolating in style, and we discuss how to build culture and inspire your workforce from afar.
How can you get hold of this FREE digital issue? Easy.
Enter your details and we'll send you the link.
---