Love Greek food? Modern meets authentic at Sydney's 1821
Simone Henderson-Smart heads to 1821 where modern Greek food meets its authentic ancestor.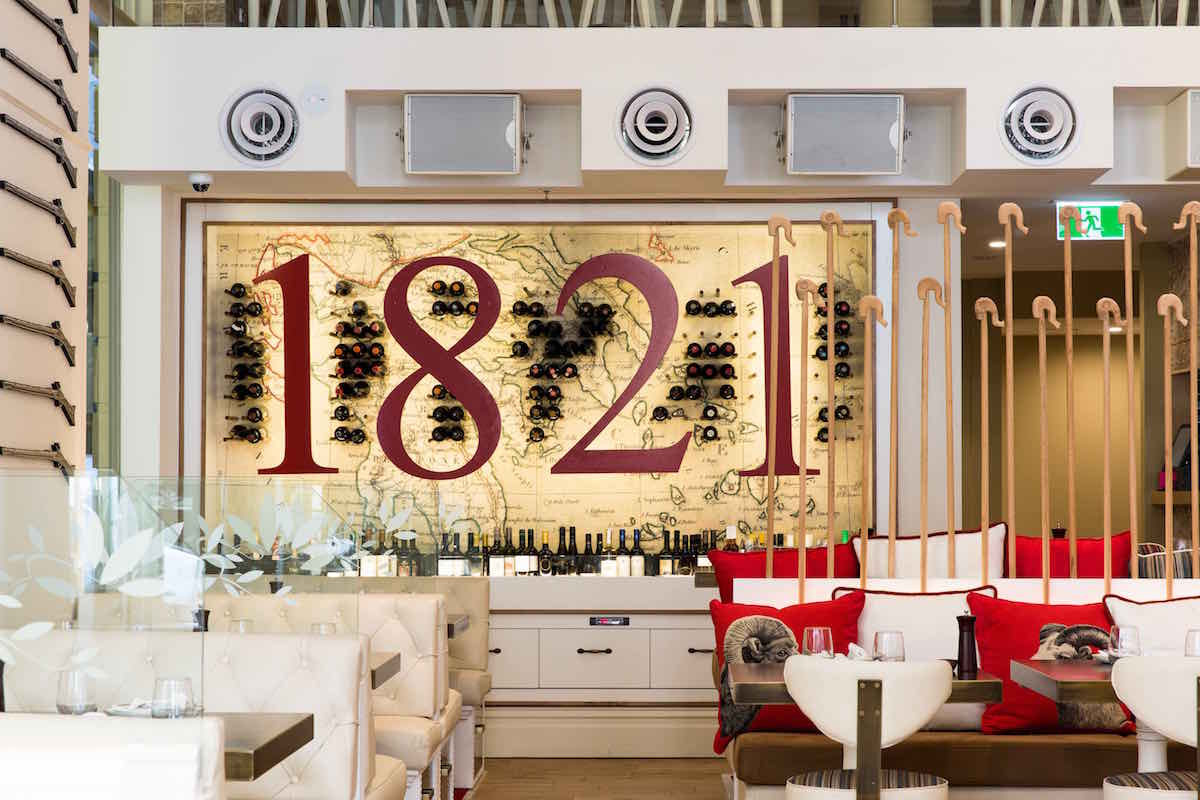 There are three words that come to mind when I think about this fabulous eatery. They were the three words that made my heart leap when I researched the place online. Three words that I heard in my head above the noisy chatter of delighted diners as I perused the menu. And three words that I exclaimed to all who came across my path the next morning.
Pork. Belly. Baklava.
It sounds fantastic, looks fantastic, but the taste surpassed all expectations. Impossibly light, delicate pastry layered with sweet, juicy pork and topped with a crunchy square of crisp crackling. It's a heavenly hybrid that is but one of the amazing dishes on the modern-meets-authentic Greek menu at 1821.
Beware though, this is no candlelight, date-night destination. The beautifully restored sandstone building on Sydney's bustling Pitt Street is crammed with groups of loud and lively food lovers. The waitstaff are practically running plates from the pass out to the tables in a well-orchestrated frenzy.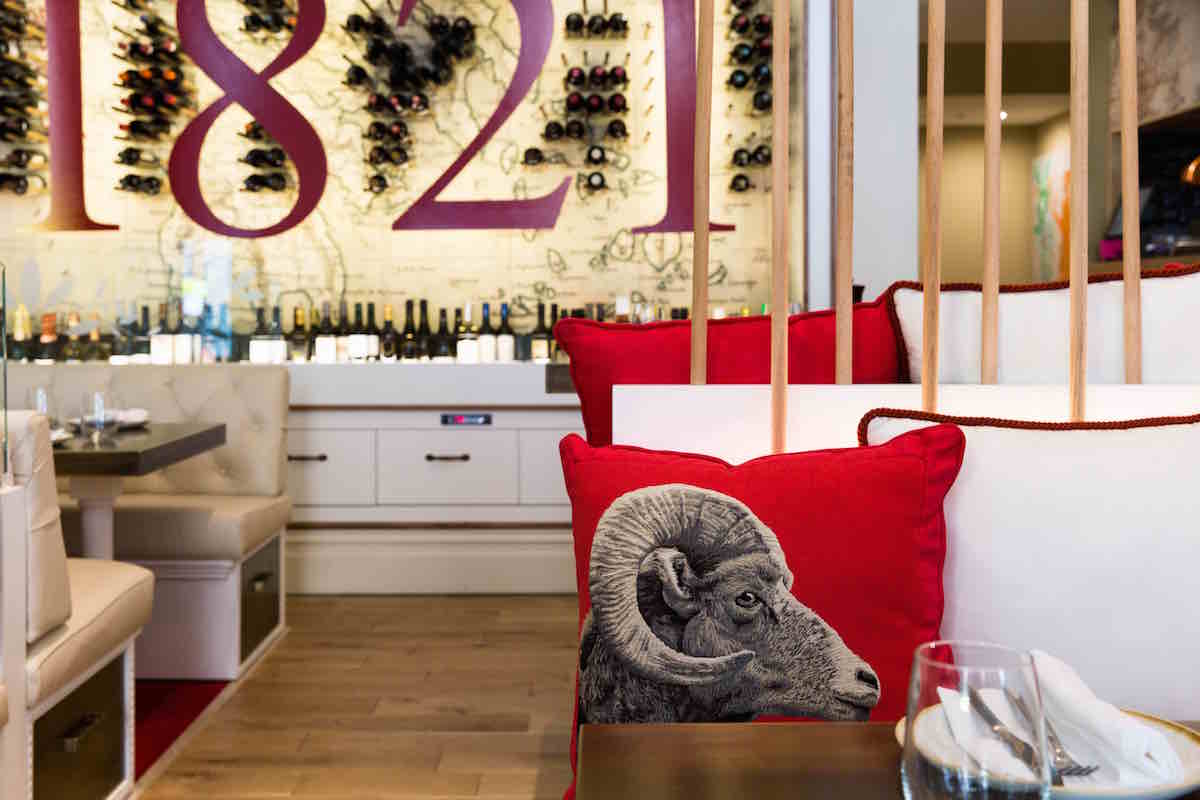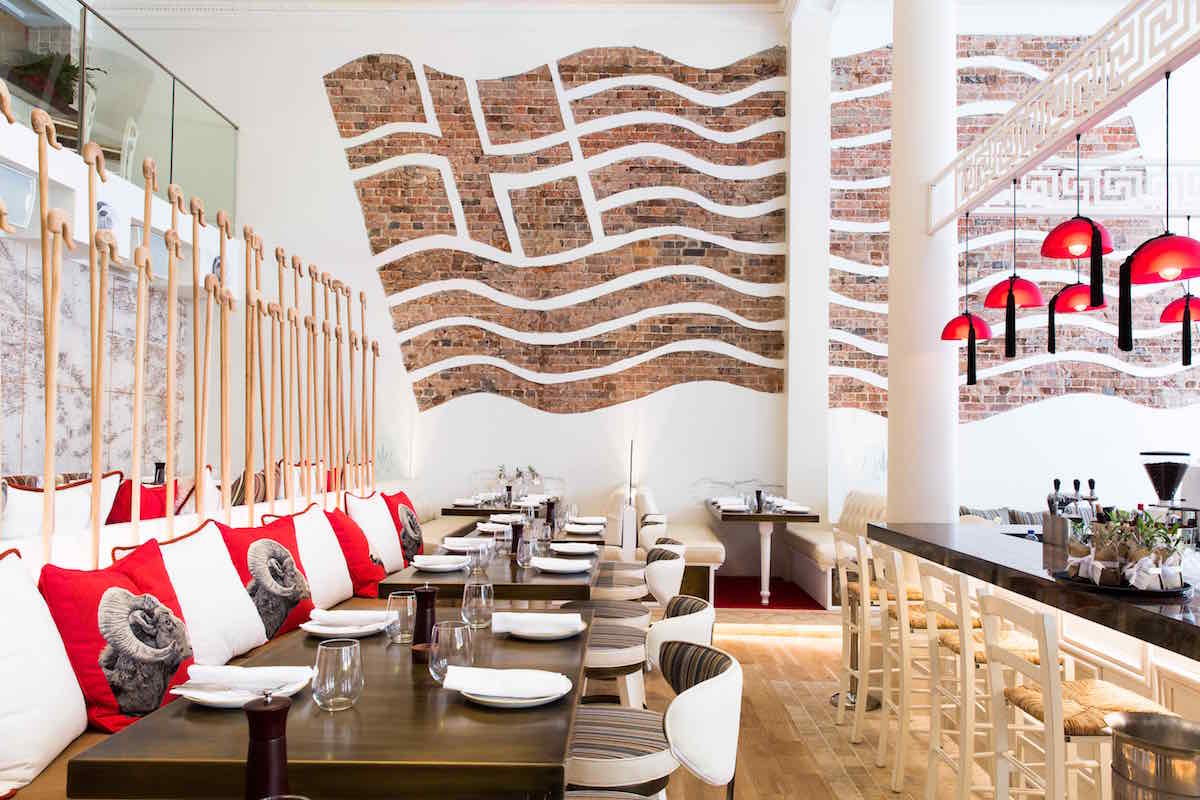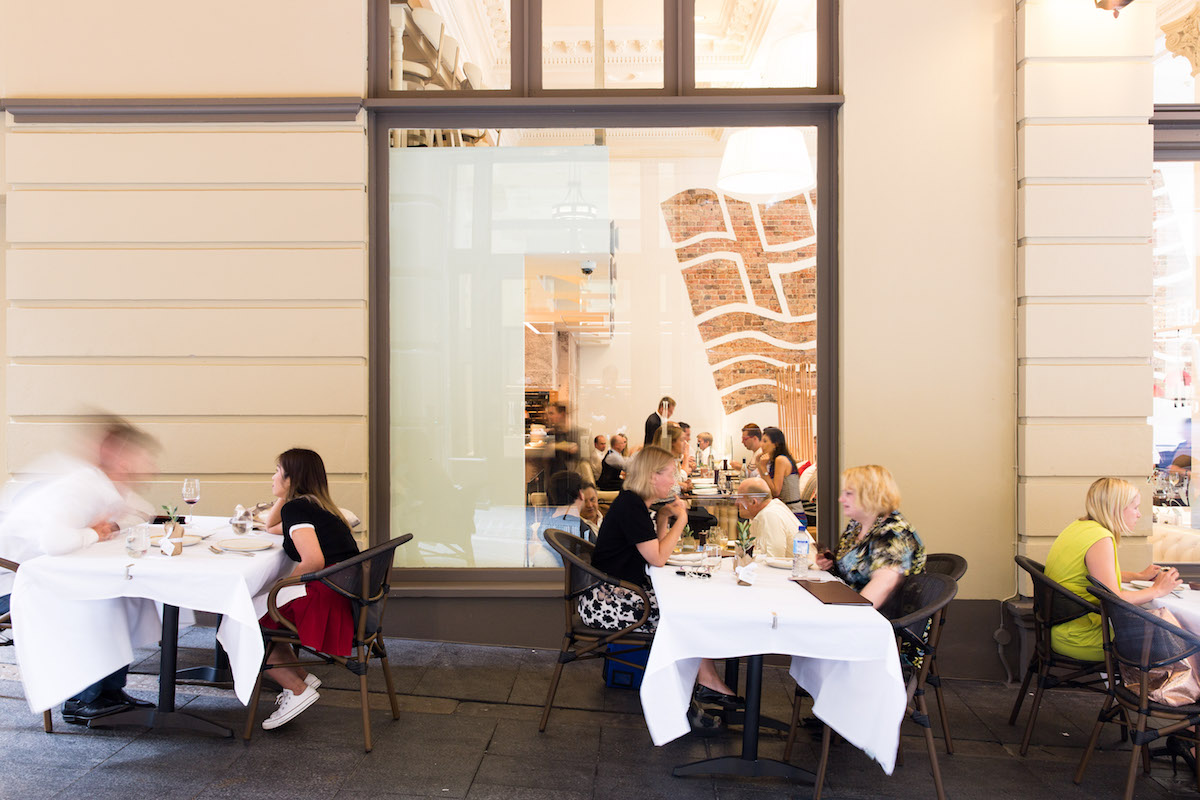 The menu, too, is designed for groups so it really is the perfect place for a long lunch with friends or clients. And it's even better for a fun evening get-together in the city. The trapezi menus see a curated selection of the chef's best designed for a minimum of eight mates to share. But if you want to try the aforementioned baklava, you need to spring for the $100pp version. And you really do want to try it.
Other delights include ouzo-cured salmon, served with skordalia, paximadia crumb and toasted almonds with a mulberry and pomegranate dressing. Or the scorched and tender BBQ octopus that comes with a delicate swordfish tarama, pickled cucumber and cauliflower.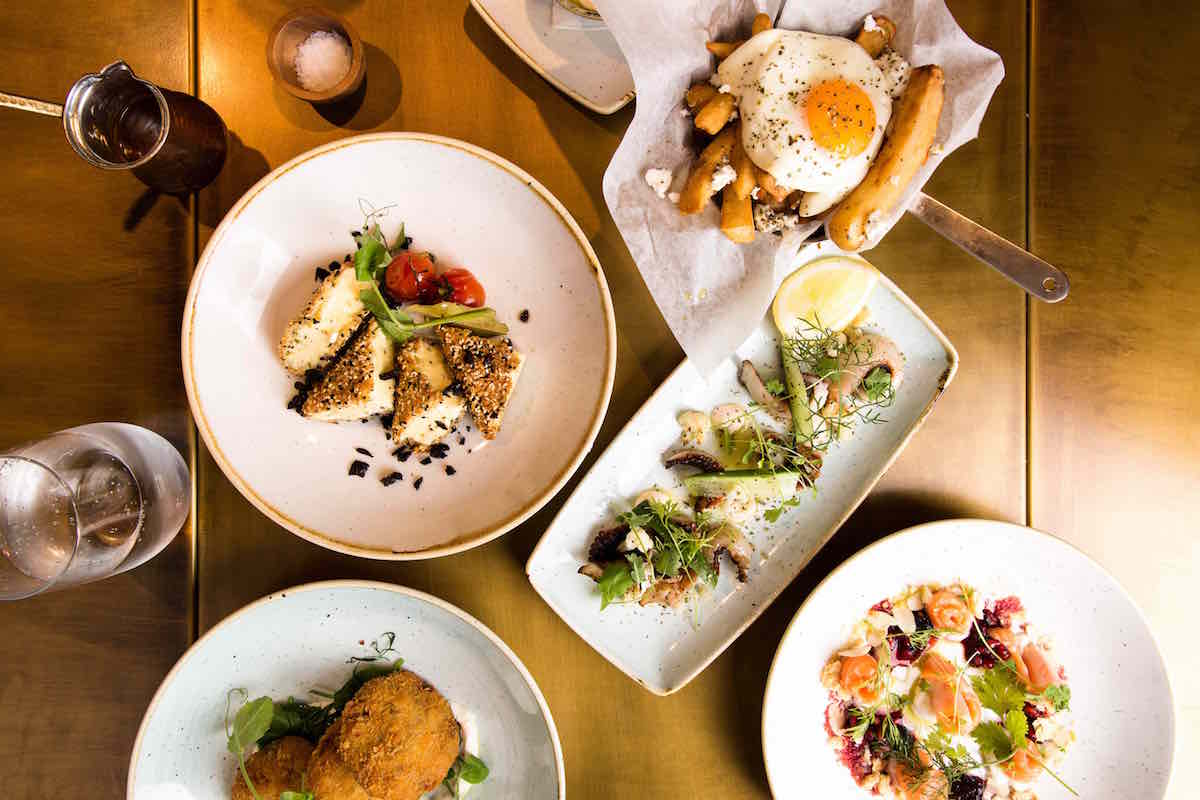 If you're not into the share thing, there's plenty to please in the more substantial offerings. Go for the BBQ lamb shoulder, which is slow roasted then grilled and served with wilted silverbeet, leek and a silky herbed yoghurt. Although it's pretty guaranteed that you'll be sharing at least a forkful with someone at the table.
The cocktail and wine list is all (well, mostly) Greek to me, but thankfully the staff here, as well as being extremely friendly and efficient, is also incredibly knowledgeable.
But really, all you need to know is this: Pork. Belly. Baklava.