An acquired taste: Lee Applbaum, Global CMO of Patrón Spirits
Long dismissed as a 'party alcohol', Lee Applbaum now appreciates the finer qualities of tequila in his role as Global CMO of Patrón Spirits.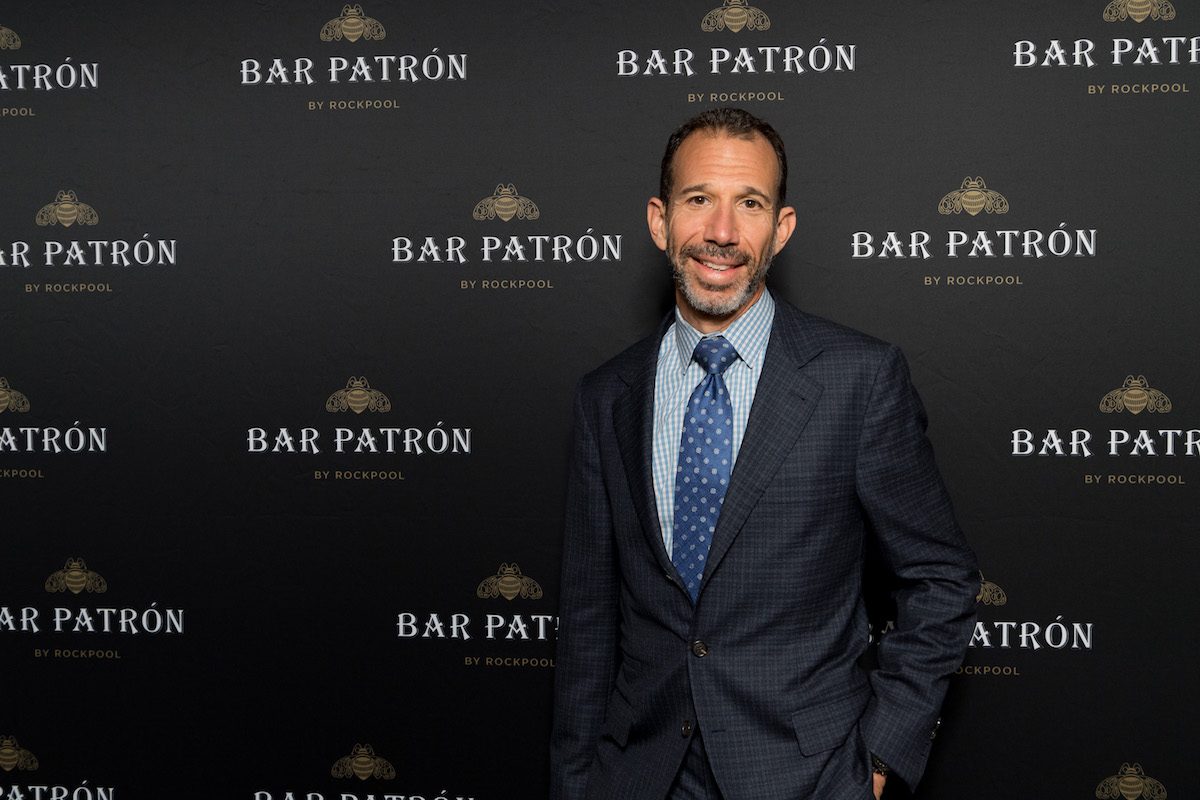 Even after becoming the global marketing head of Patrón Spirits in November 2013, Lee Applbaum is often asked whether he is an avid drinker of tequila.
I drink it in moderation, he answers. Like many people, Lee has had "a bad tequila story" from his days at university. But he also admits that, before Patrón, he had a very limited understanding of the effort that went into making artisanal, handcrafted tequila.
Before Patrón, the American was living and working in Melbourne, Australia, for the Wesfarmers Group on the Target brand, before deciding to move back to the States with his family.
After arriving home, Lee received a call from an executive recruiter. Patrón Spirits was looking to recruit a new Global CMO. He duked it out with a number of other candidates knowing he had one glaring disadvantage.
"My background was in retail, in particular the fast-moving consumer goods (FMCG) sector," he remembers. "Usually in the beer, wine and spirits world, whether it's marketing or sales or the executive ranks, these are people who have pretty much grown up in that business."
Lee assumed he wouldn't get the role because he knew that bringing somebody in at the C-suite level from the outside was very rare. But after 25 years of sustained growth, Patron was looking for someone who had a fresh perspective from the outside.
"They wanted somebody with a very different background. They said, 'Hey, we've got this Global CMO role for Patrón', and it was sort of like, 'Stop there, all right – I'm in!'," says Lee.
"Fortunately, the stars aligned and I managed to convince them that I was a great fit. As they say, the rest is history."
Tequila is very adaptable
Over time, Lee gradually understood the care that goes into making Patrón tequila in the traditional manner. As someone who used to only drink silver or blanco tequila in the past, Lee opened his horizons to Patron's other aged expressions, thus expanding his palette.
So what does Lee appreciate most about the alcohol sourced from the blue agave plant of the namesake Mexican town 65 kilometres northwest of Guadalajara?
"This might sound surprising, but I think it's by virtue of the fact that the silver or blanco tequilas all the way through to the anejo aged expressions, are all very different spirits, both white and dark."
Lee points to the classic margarita, noting there's a reason why it's one of the world's most popular cocktails – the fresh lime, and the simplicity of the sweet and the tart and the herbaceousness of the tequila.
Tequila is more versatile than any other spirit. Very few people understand that. But when they do, it's transformative.
Then there are other classic cocktails that can very easily be reinterpreted with tequila, such as the old fashioned with anejo tequila instead of whisky, or the rum replaced with silver tequila to make a mojito, or a Bloody Mary remade with tequila, renamed the Bloody Maria.
"Name another spirit that can wear all those different hats and seamlessly blend into all those cocktails," Lee challenges.
"Tequila is more versatile than any other spirit. Very few people understand that. But when they do, it's transformative."
Premium tequilas are worth it
Lee says many of the standard, run-of-the-mill tequilas are mixto (mixed in Spanish), meaning they are not 100 per cent weber blue or agave.
According to Lee, the premium designation is a very special one that gives consumers assurance that it is a pure tequila made only of the finest ingredients and, as a result, commands a premium price.
In Australia, bottles of premium tequila normally go for between A$70–75.
"It's not a subjective criterion," says Lee. "It's a fairly objective criterion derived mostly based on price points, driven by this 100 per cent weber blue agave designation."
We find out what Neil Perry's new restaurant and bar Bar Patrón by Rockpool in Sydney's Circular Quay is like.