Easter indulgence: The most decadent Easter treats
Have a look at our gallery and be instantly tempted by the most decadently delicious and sumptuously decorated chocolate treats to be found this Easter.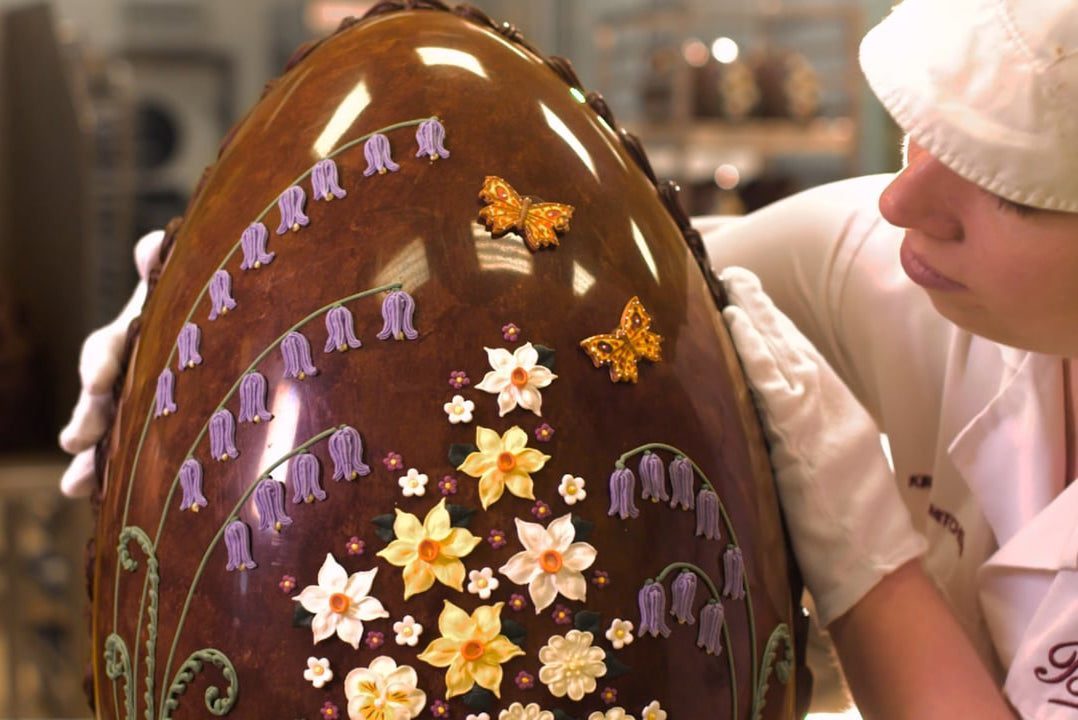 Spring has long been associated with eggs, symbols of new life and new beginnings. In fact, the painting of eggs to celebrate Spring predates Christianity. When the custom was adopted by Christians, the egg came to symbolise the resurrection.
In the 18th century, it became fashionable to exchange decorated artificial eggs with gifts inside. The exquisite Imperial Faberge eggs are probably the most famous, and most ornate examples. But the 19th century saw the invention of the cocoa press, which made edible chocolate accessible to the masses, and it wasn't long before chocolate Easter eggs became part of the tradition.
Celebrate this Easter with one (or all!) of these delicious Easter eggs, bunnies and gift baskets: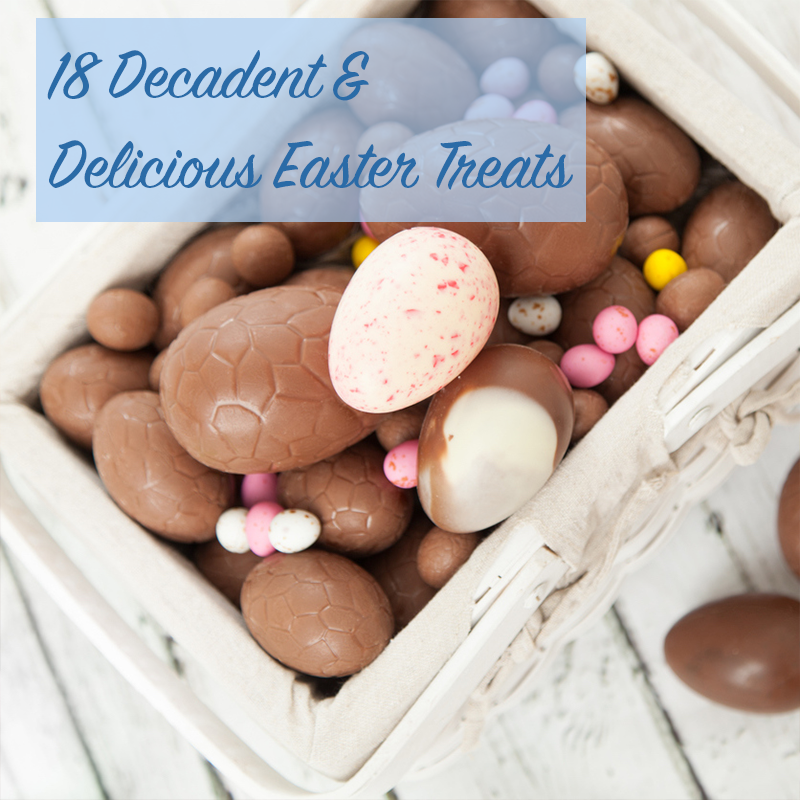 This year the world's finest chocolatiers have gone to town, crafting sumptuous Easter treats guaranteed to make mouths water.
If you're feeling truly decadent, go for Bettys' 5.4kg Imperial Easter Egg. If you're not feeling quite up to that much chocolate, the 600g Chocolate Spring Flowers Egg is a more manageable size and made of the finest Grand Swiss Cru milk chocolate and ornately hand-decorated with spring flowers and ferns. If you want the perfect Easter afternoon tea, pick up an Easter hamper – packed in a gorgeous willow basket, it contains Bettys tea and coffee, biscuits and cakes and, of course, lots of chocolate.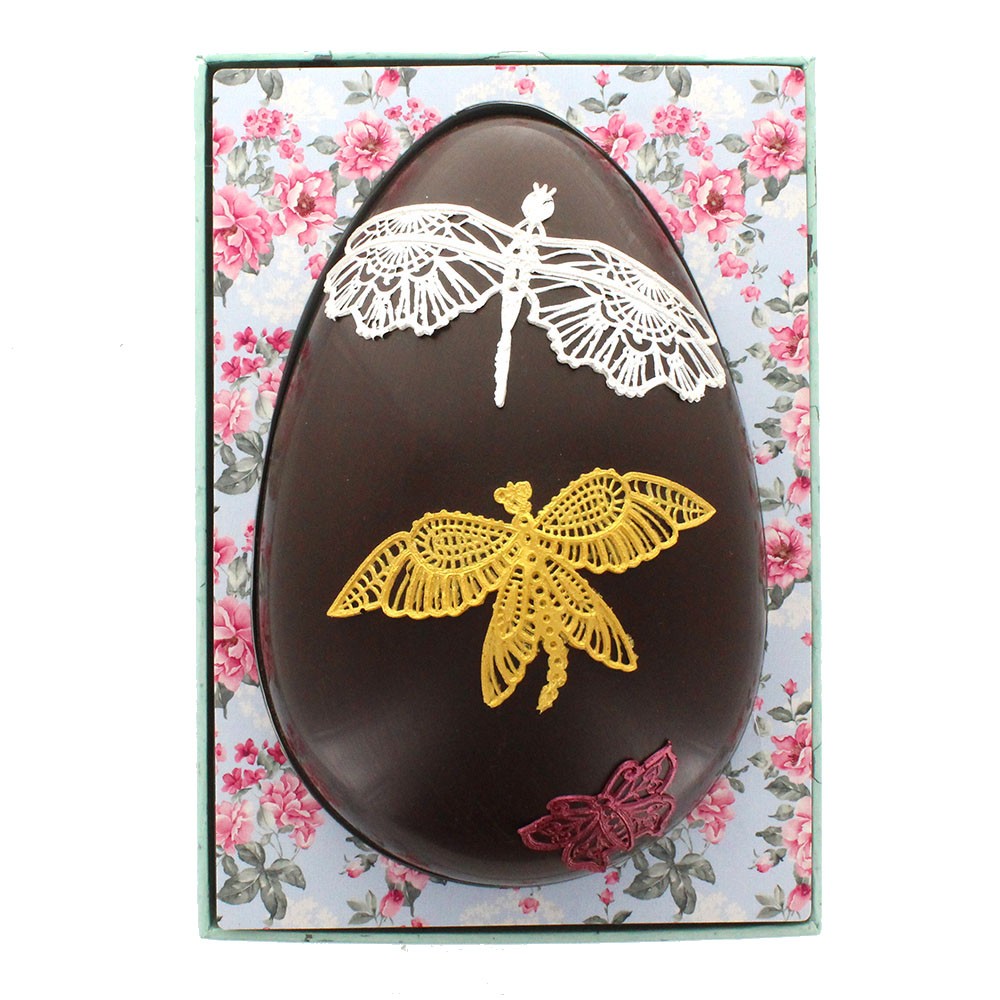 Artisan du Chocolat's Easter range was inspired by Renaissance era 'curiosities'. The Curiosity Chest Egg is available in milk or dark chocolate, decorated with delicate lace butterflies, and accompanied by a drawerful of even more chocolate. The Balloon Egg is also a lot of fun – available in marbled milk and passionfruit white chocolate, or dark and raspberry white chocolate, the (almost) gravity defying egg has edible candy strings and comes with an assortment of mini eggs. Meanwhile, Charbonnel et Walker's gourmet eggs are filled with delectable pink Marc de Champagne truffles, sea salt caramel truffles, fine milk or dark chocolates or rose & violet creams. Yum!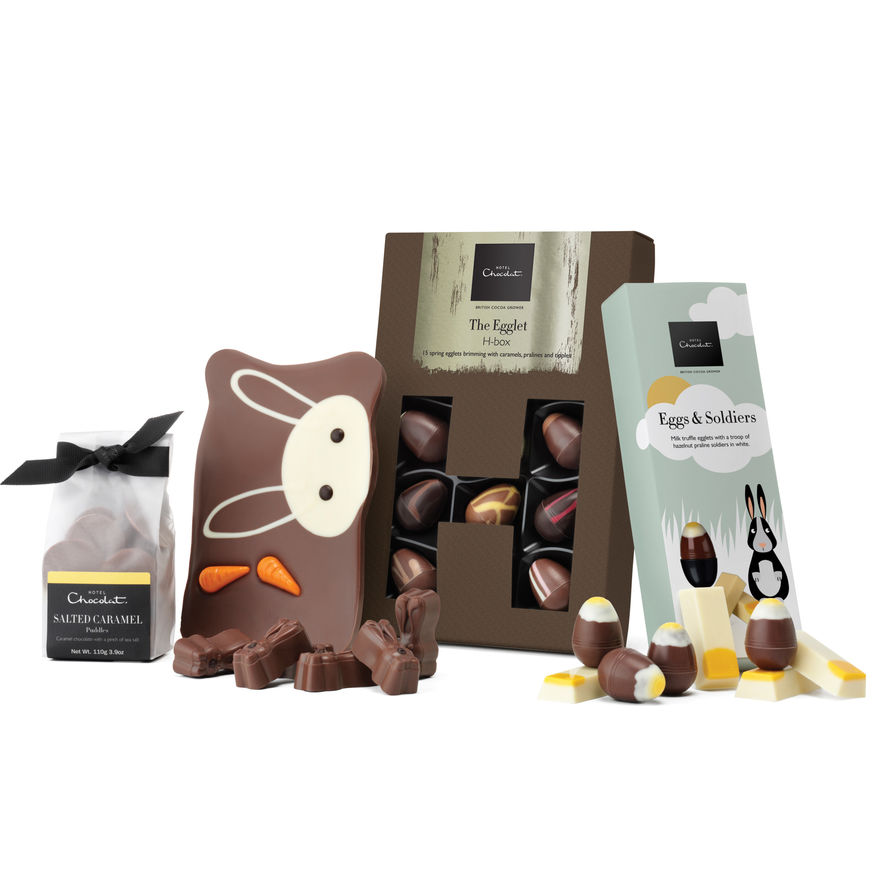 Hotel Chocolat's Easter offerings are oodles of fun. But the crown jewel of the collection is most definitely the Ostrich Egg. The Ostrich lays the largest eggs of any bird, and this chocolate version matches the real thing in size, but most definitely outstrips it in deliciousness. The egg is made of 40% milk chocolate packed with cookies, puffed rice and crispy feuilletine, and comes with a tray of 27 chocolates, adding up to over a kilo of chocolate in total! But if that isn't quite enough, get All Our Eggs in One Basket. The name says it all – this generous Easter gift box includes everything from the smallest hazelnut, praline 'egglet' right up to the Ostrich itself.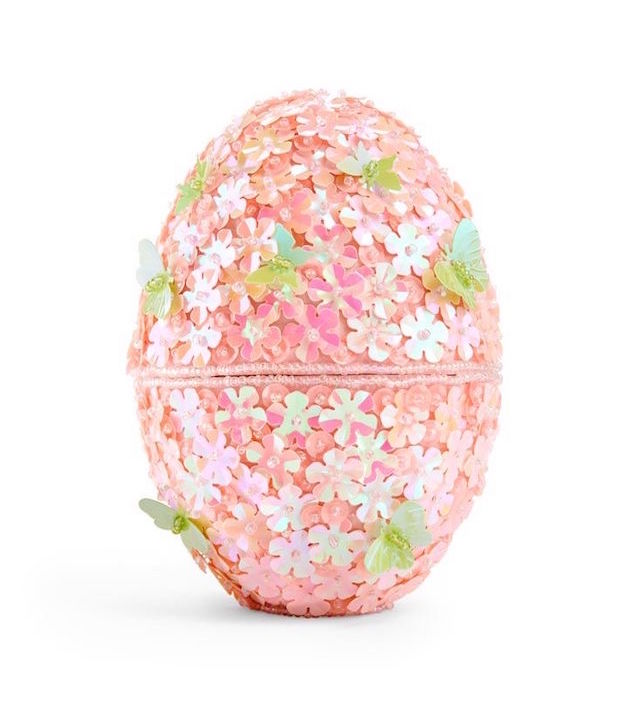 No list of chocolatey treats would be complete without an entry or two from Godiva. This year's Beaded Easter Egg is pretty in pink sequins and filled with 12 individually wrapped chocolate eggs. And the Enchanted Easter Basket is 'choc'-full of Godiva goodness – enough bunnies and eggs, truffles and classic chocolates to keep you going… for a day or two.
Another notable Belgian chocolatier, Neuhaus's Easter range is no less impressive. The luxury egg-shaped gift box is hand-filled with a selection of delicious milk, dark and white Belgian chocolates, pralines and Easter eggs. It's also included in the Ultimate Easter Chocolate box – a huge oval gift box in Neuhaus' signature yellow, and containing 5 different boxes full of Easter chocolates.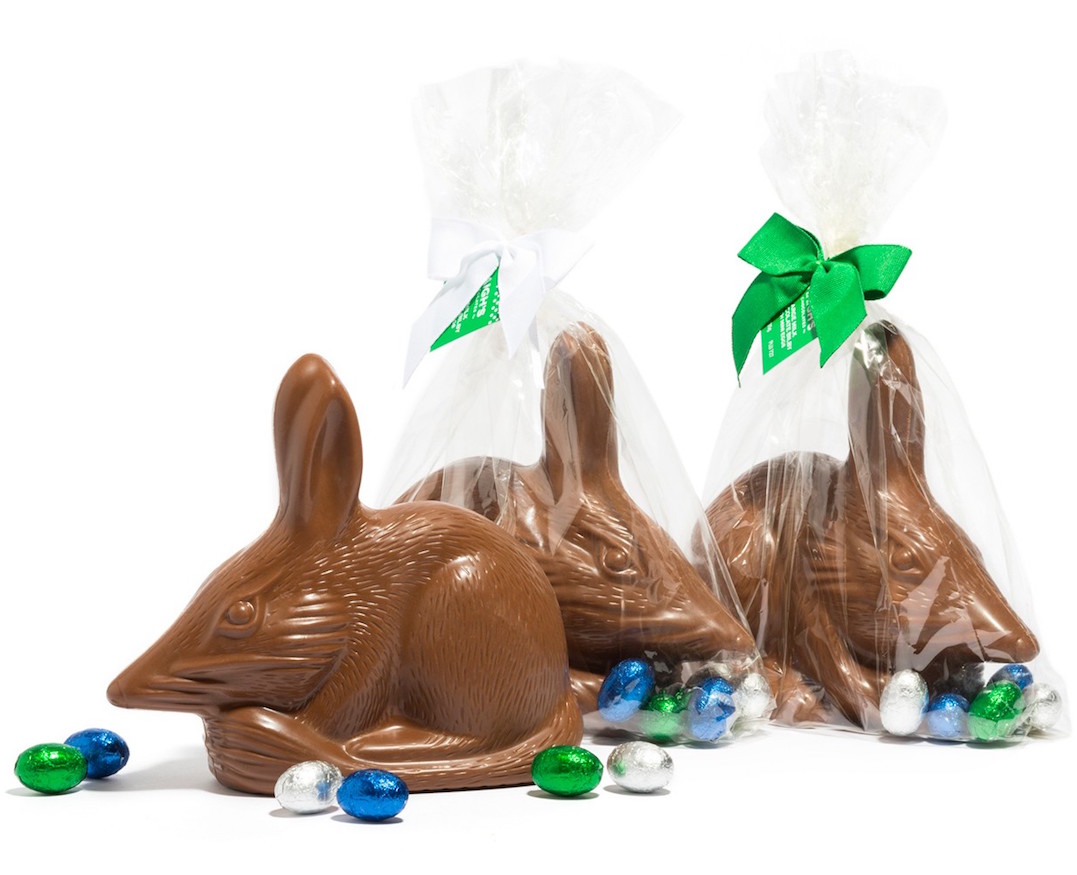 Aussie favourite Haighs is no slouch when it comes to gourmand gifts. Move over Easter Bunny – Haighs is all about the Easter Bilby! And while you're at it, try the Dark Chocolate Egg full of assorted dark chocolates from the Adelaide chocolate makers, or the gift hamper packed full of all the eggs you can eat.
And over in the US, Vosges has a selection of limited edition haut-chocolat, including colorful Wandering Rabbits, Hazelnut Toadstools, and Chocolate Eggs.
Harrods never disappoint when it comes to luxury, and Easter chocolate is no exception. But to truly delight the children this Easter, make a beeline for the Harrods Easter Egg Hunt hamper, full of chocolatey treats ready to be hidden, found and devoured over the Easter long weekend.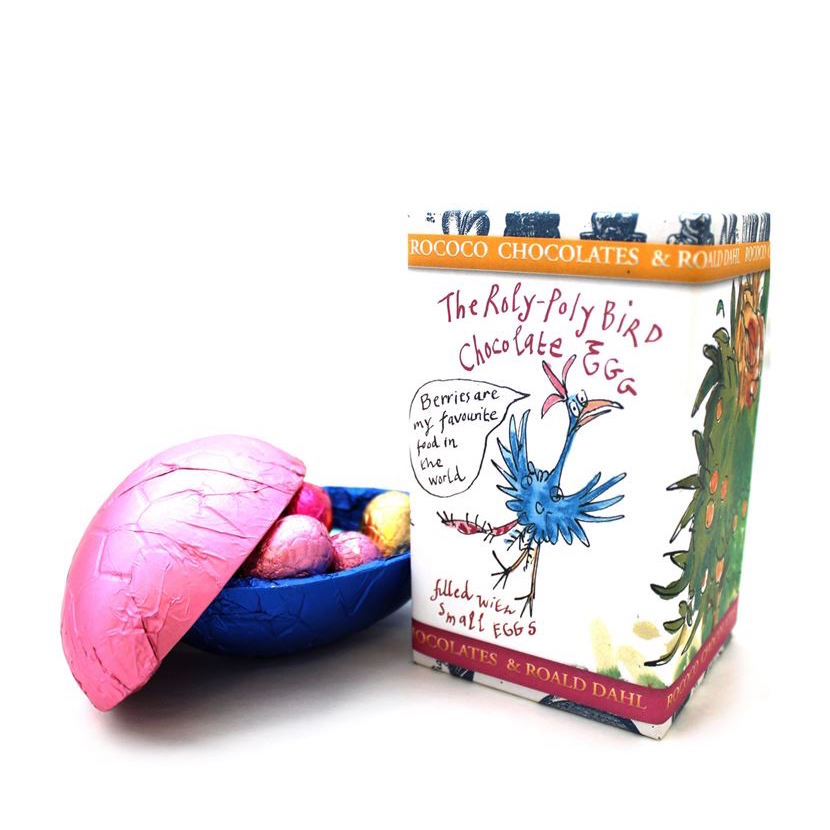 The Hand Painted Dark Chocolate Gentleman Hare may have (devastatingly) already sold out, but there are plenty of other gorgeous (and delicious) hand-painted Easter delights available from Rococo, including the Honeycomb Milk Chocolate Artisan Egg and a very cute range inspired by Roald Dahl.
Fortnum & Mason has an assortment of beautifully decorated eggs this Easter, but it's hard to go past the Colossal Egg – which lives up to the name at 1.4kg. Why so weighty? Inside the milk chocolate and salted honeycomb shell sits a dark chocolate orange egg. Inside that? A smooth milk chocolate egg, which contains a surprisingly scrumptious white chocolate, strawberry and black pepper egg. But wait there's more. At the centre sits la pièce de résistance – a dark chocolate infused mint egg.
And now if you'll excuse me, I'm heading to the shops. For some reason I'm feeling a little peckish…