Grape Britain: English sparkling wine
All hail the rise of English sparkling wine — there's never been a better moment to pop the cork on a bottle of British fizz.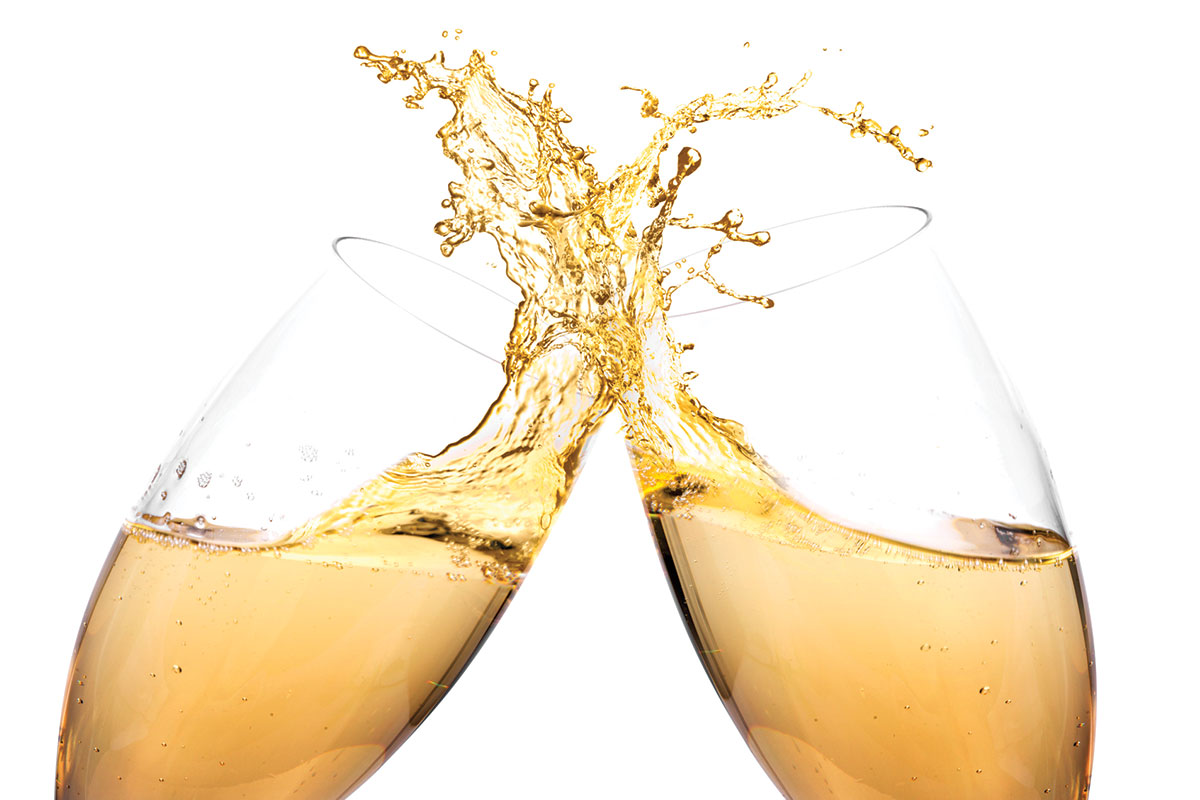 When Chinese President Xi Jinping dined with Queen Elizabeth II at Buckingham Palace on his official state visit to the United Kingdom in October last year, he was presented with a glass of English sparkling wine as a pre-dinner aperitif. Bubbles from the same producer were also served to former US President Barack Obama on an earlier engagement with Her Majesty The Queen. Someone inside Buckingham Palace clearly counts Ridgeview Wine Estate as a favourite.
To accompany Ridgeview's high-profile fan club, a slew of prestigious awards has been won by the Sussex winery, including medals from Decanter, the International Wine and Spirits Competition (IWSC), and the International Wine Competition (IWC). The best-in-show accolades for English wines in general have come thick and fast since the turn of the decade, helping make English wine a 'thing' rather than a novelty sought out by grape geeks.
After all, Britain has never really been a country associated with wine. The rain, the cold, the long winters, the short summers — these quintessentially British climate characteristics aren't ideal for grape growing, or so one would assume.
But the temperatures on the British Isles are getting warmer and the chalky soils found in pockets of Southern England just happen to echo those of the hallowed lands of Champagne. The trio of Champagne grape varieties — Pinot Noir, Pinot Meunier and Chardonnay — also thrive here and together account for more than half of all varieties planted in the UK.
English sparkling wine is a bubble that doesn't look like bursting anytime soon
When leading French Champagne houses decide to establish a presence in the region, as Champagne Taittinger did with the acquisition of a Kent apple orchard in 2015, you know the English product must be more than good — and worthy of investment. We will have to wait a while to see what the French conjure from the British soils, however. The first vines at Taittinger's estate, now known as Domaine Evremond, are only due to be planted in May this year.
As English wine labels start to infiltrate markets around the world, statistics revealed by the English Wine Producers (EWP) demonstrate the extent to which the industry has grown since the turn of the decade. The bottle production has risen from around 3 million in 2011 to more than 5 million in 2015 (at the time of writing, the 2016 figures were yet to be known, but the vintage was outstanding, according to EWP reports).
There are now more than 500 vineyards across England and Wales and around 5,000 hectares under cultivation, a figure that is predicted to grow by 50% by 2020. While exciting white, red and rosé wines are being produced from poetically named grape varieties such as Bacchus, Ortega and Madeleine Angevine, thanks to those Champagne-esque soils, sparkling wine accounts for roughly two-thirds of the total production.
English sparkling wine draws more quality comparisons with the finest French bubbles than current flavour of the month, the fruity and fun Italian fizz, Prosecco. In general, crisp citrus and apple flavours accompanied by a rich, creamy effervescence can be expected when you pop the cork on a bottle of England's finest. Like Champagne, single-vintage English sparkling wines can benefit from a few years in the cellar to develop more complex flavours.
It's a bubble that doesn't look like bursting anytime soon, especially with the news that even the Queen herself has turned to sparkling winemaking. This regal wine is quickly becoming a must-have in any wine collection, and experts predict that the second release, the 2014 vintage from Her Majesty's four-hectare Windsor Great Park Estate, will sell out as quickly as the 3,000 bottles of the inaugural 2013 vintage did when it hits the shelves this autumn — a bargain at £34.99 a bottle.
3 of the best: English sparkling wines
---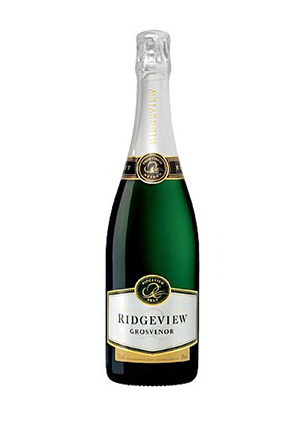 Ridgeview Grosvenor Blanc de Blancs 2013
A more recent vintage of the wine served to the Chinese President at Buckingham Palace in 2016,
this Blanc de Blancs is made from 100% Chardonnay. Drink now and enjoy its vibrant minerality, or age for up to four years and be rewarded with rich honey and brioche flavours.
---
Nyetimber Classic Cuvée MV
This West Sussex vineyard put English sparkling wine well and truly on the map. Its MV (for multi-vintage,
rather than non-vintage as traditionally used in Champagne) blend of Pinot Noir, Pinot Meunier and Chardonnay
is, in one word, delicious.
---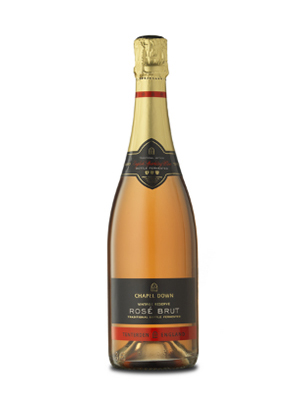 Chapel Down Rosé Brut NV
Chapel Down is a gorgeous vineyard in the Kent countryside, and this delicate English sparkling rosé is overflowing with fresh red fruit character. It's the perfect partner to a sunny summer's day on the British Isles.
---