Fall under the spell of nel. restaurant
Nelly Robinson, Head Chef at nel., has earned a reputation as one of Sydney's top culinary innovators, and he's definitely one of the most fun chefs shaking up the scene.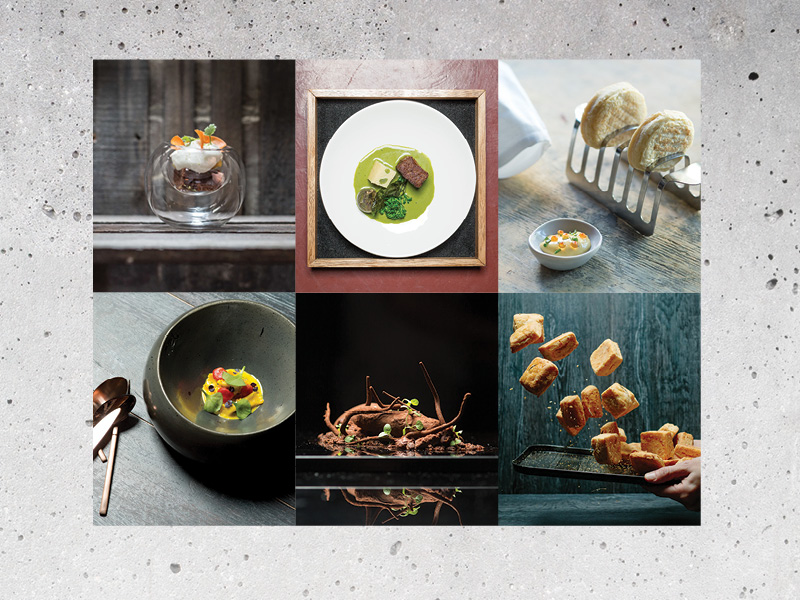 At nel. restaurant in Sydney, every six weeks a new eight-course, no-choice, super fun, mighty innovative and tastebud-teasing feast for the senses is unleashed on the food lovers who flock to this underground, degustation-only bunker-style restaurant. 
The two-year-old restaurant scooped the People's Choice Restaurant of the Year 2016 by Taste of Sydney's partner Dimmi, and it took out the Time Out Sydney's People's Choice Award in August 2015. Plus, there aren't too many chefs in the world who can say Queen Elizabeth II invited them to cook at her ninetieth birthday party at the British High Commission. 
Making his mark
Founder, owner and head chef Nelly is one to watch out for on the global stage, and he's also a business owner with a passion-led philosophy that continues to attract droves to his den, which is bubbling, popping, crackling and oozing with delectable delights: he creates a heart-warming, memory-inducing sensory experience in a fine-dining restaurant that has the welcoming feel of a friend's lounge room.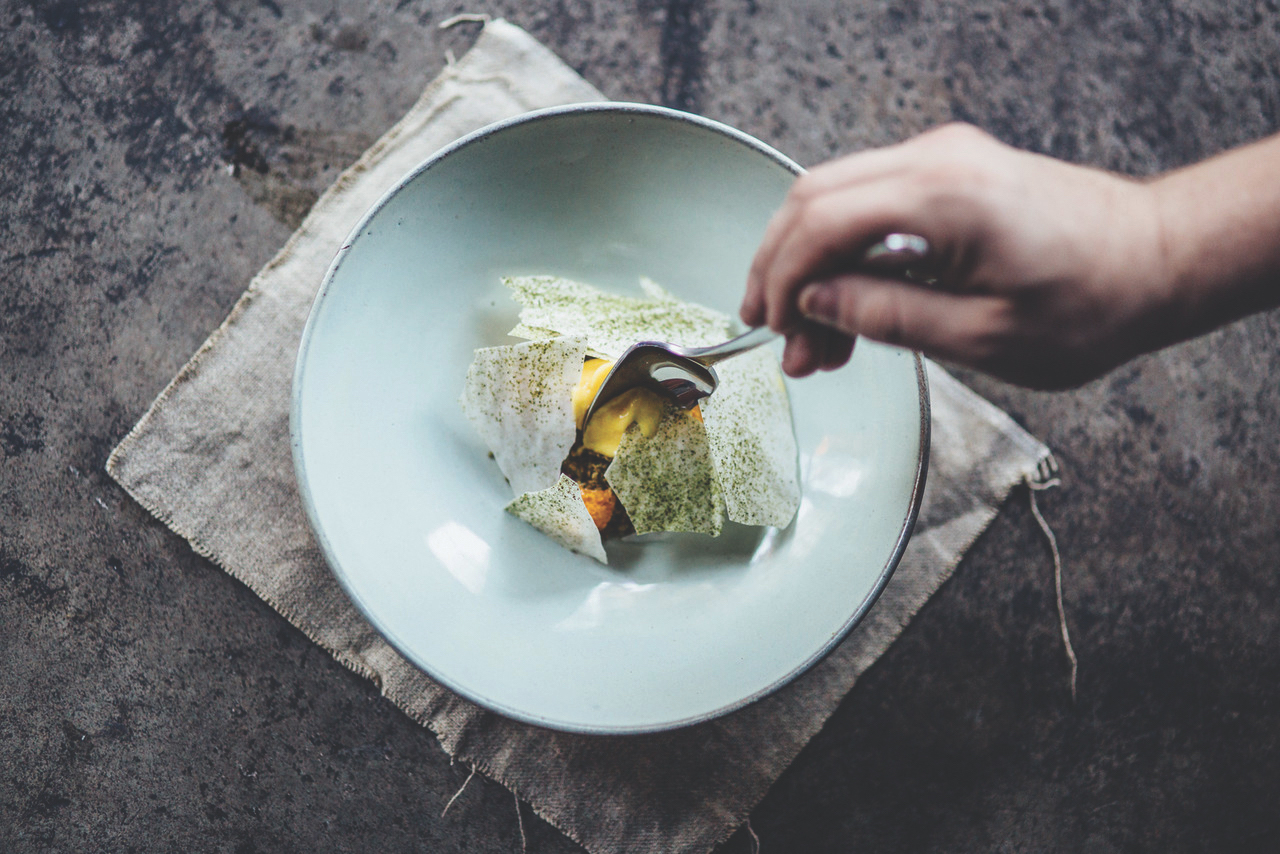 Nelly earned his stripes as an apprentice at the UK Michelin-starred restaurant Northcote Manor when he was only 15, and under the guidance of chef patron Nigel Haworth, he began to develop his signature creative flair. He then went on to be a head chef at Stanley House in the UK at only 22 years of age. Now, at the ripe old age of 30, he's making his mark on the Australian restaurant scene, carving out his own niche in a progressive dining scene that has embraced this happy-go-lucky new kid on the block.  
Nelly creates a heart-warming, memory-inducing sensory experience in a fine-dining restaurant that has the welcoming feel of a friend's lounge room.
Nel. restaurant's décor is relaxed yet sophisticated, and the industrial chic lighting — copper pendants above the kitchen serving bench, spot and stage lighting, and exposed bulbs in tubes of glass hanging from piping — brings both warmth and a sense of theatrical cool to the space. The black leather bench seating, exposed brickwork, and designer oak chairs with deep-green leather seats give a nod to the cosiness of old underground UK pubs. Sitting in nel., you basically feel like one of the few in the know who received a coveted invite to an underground dinner party. And it's not far from the truth, as right now there's a two-month waiting list to get in the door. 
Clever creations
The open kitchen means that guests can look in upon Nelly and his cool crew whipping up clever creations and see for themselves what a passion project nel. is. It's like a stage for performances where the fresh seasonal produce is the star of the show — and it's presented to the audience in all kinds of guises that offer up endearing tidbits of Nelly's childhood. The food is both a vehicle for his memories and a catalyst coaxing out his diners' memories.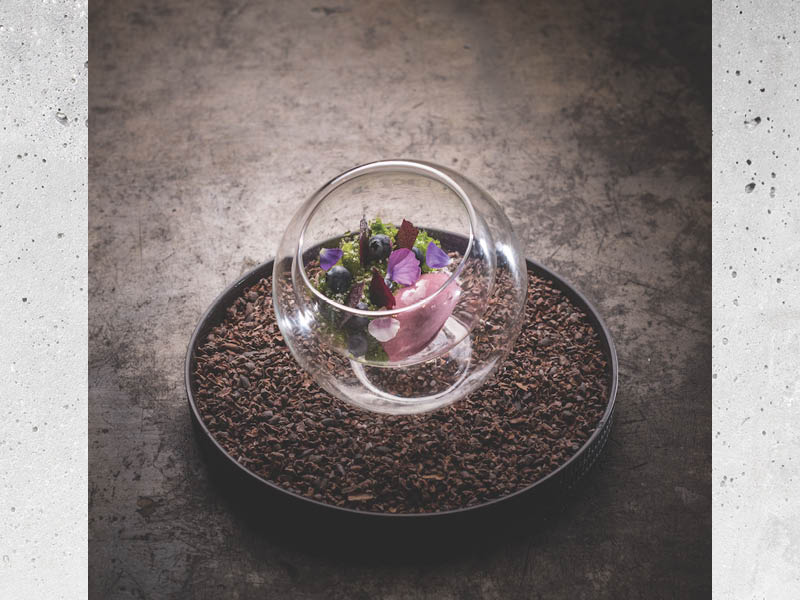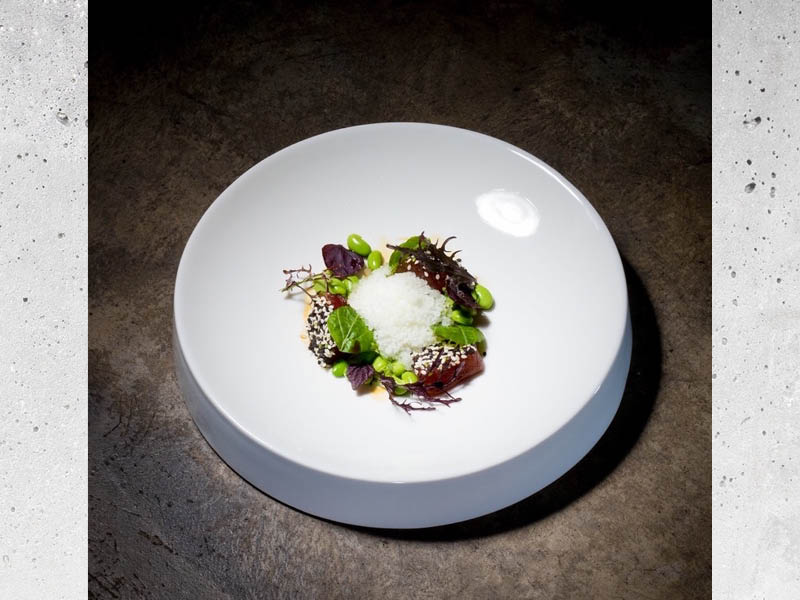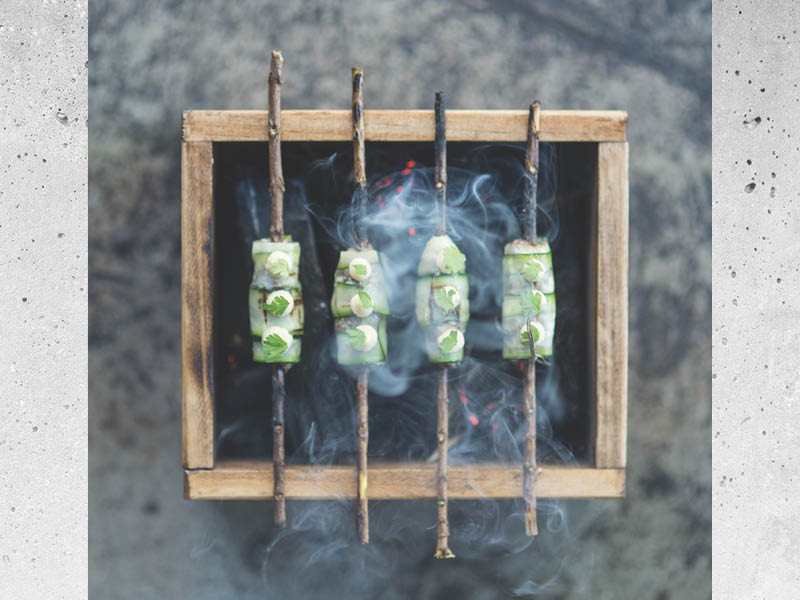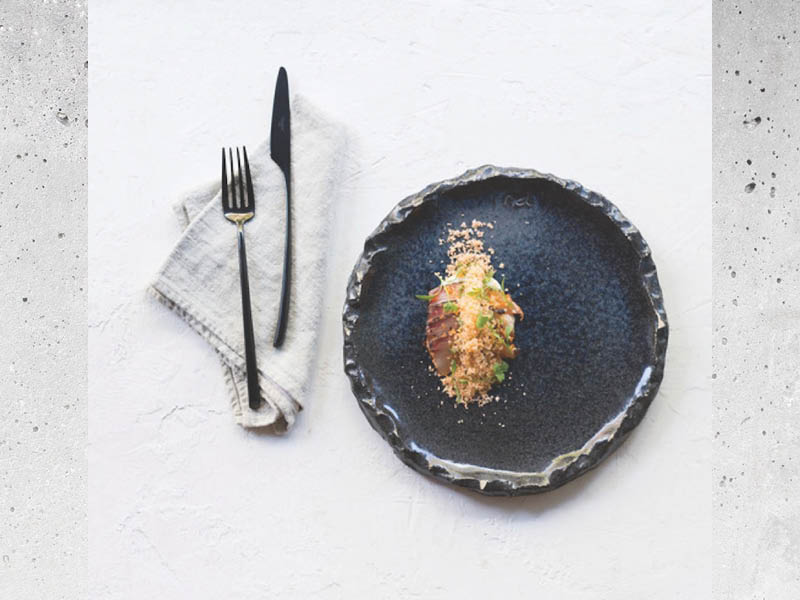 Go rummaging for truffles in a bowl of scrumptious edible soil, drink from delicate test tubes, nibble on trout with miso hollandaise, radish and vanilla corn; let Nelly convey a little about his UK upbringing with his witty take on Ham and Peas (a ham croquet with a pureed-pea dipping sauce); or muse on the fresh, opposites-attract flavour combinations in the sashimi scallops and watermelon with avocado, lime and soy. Another dish that has been applauded by food reviewers is the venison carpaccio, pepper, with chocolate and pickled enoki. 
But the course that had me thinking about my grandmother's home when I was a child was a dessert created with white corn, cherry, and chocolate, topped off with pistachio cotton candy. Inside was popping candy that had my tastebuds tingling as the mini explosions went off like firecrackers that no-one else could hear. I sat there grinning like a kid let loose in a candy store, and much like a toddler with no filter, I was bursting to tell strangers what I was experiencing. At least there was no fear of looking out of place, as most diners at nel. love the food and vibe so much, they can't stop smiling.