Orange the new red?
Not to be mistaken for a rosé, orange wine is being heralded as the wine we'll all be drinking in 2017. Here's a handy guide for the uninitiated.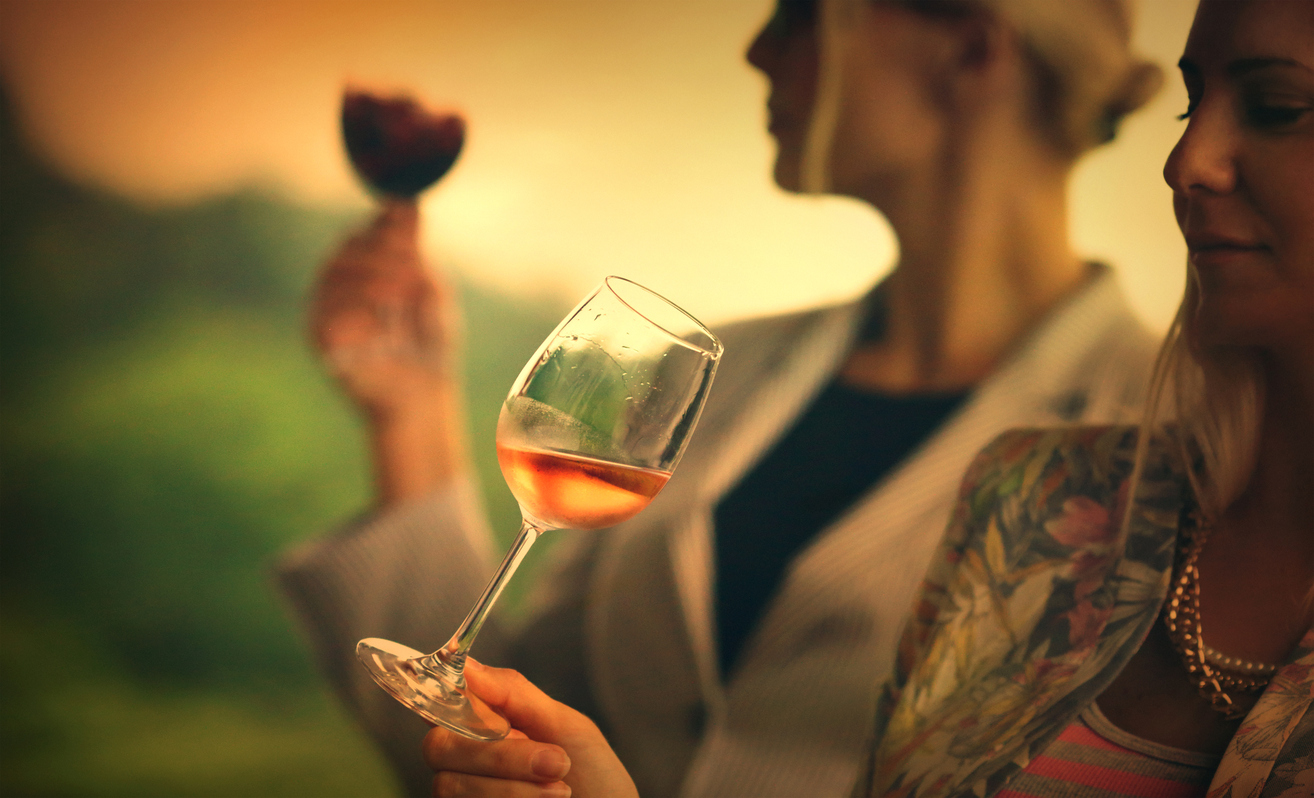 Orange wine has never been a staple tipple. When it comes to wine, world renowned chef Yotam Ottolenghi observes that we generally keep things quite simple; white to accompany simple dishes, red to go with something more complex and a rosé suits a summer's day. And so orange wine — described by the Independent as 'the drink of 2017' — has left many scratching their heads.
The term 'orange wine' has given rise to several local myths in Australia: That the term refers to wine produced using oranges, that it comes from the Orange region in New South Wales, or that it is simply an amber-hued rosé. None of these theories have it right.
The squeeze on orange
Orange wine originated thousands of years ago in the sunny valleys of one of the world's oldest wine regions, Kakheti, located in eastern Georgia. It found its place on the modern dining table when Italian wine maker Josko Gravner produced a contemporary take on orange wine using the ancient Georgian techniques back in 2000.
Simply put, orange wine refers to white wine that is made like red wine. White wine is usually made by pressing the grapes and removing the skins for fermentation. Leaving the skins on for a longer period of time — a process known as maceration— gives the wine its tannins. Skins can be left for a few days to a few months, creating different colours and fruity, herbal flavours. Orange wines are fabulously matched with meals that one would normally complement with a red.
Rise of the 'fourth wine'
Over the past couple of years, orange wines have increasingly featured on wine lists and in Australian wine reviews. As a relatively unusual variety, you won't see orange wines everywhere, but it seems as though the 'fourth wine' may finally be about to have its moment.
Wine importer and The Age's Good Food Guide 2015 Sommelier of the Year, Banjo Harris Plane, certainly thinks so. He opened Bar Liberty in Melbourne with Michael Bascetta, Casey Wall and Manu Potoi earlier this year. The exceptional wine list Banjo helped create for the venue is splashed with plenty of orange. It's also served on tap — Beechworth's Pennyweight Wines and Tom Shobbrook from South Australia have made custom red and orange wines for the bar.
Whether you already enjoy the occasional orange or you're yet to taste the rainbow, 2017 could well be the year that orange becomes the new red.