Putting Tassie on the map
Tassie is fast becoming one of Australia's coolest climates for table wine, and its reputation for a world-class product has now been realised.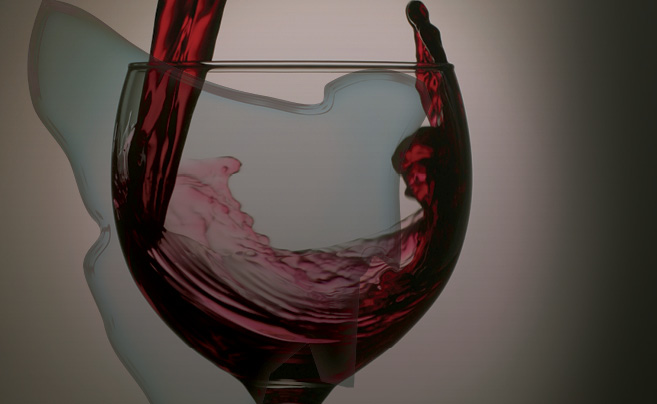 For such a cool place, Tasmania—aka Tassie—is now distinctly hot in terms of wine. The Apple Isle is ripe for the picking when it comes to the production of quality table wine. Both the premium production of Chardonnay and Pinot Noir now have world-class reputation.
In fact, last year when I hosted one of the world's best sommeliers, Gerard Basset OBE MW, I asked which region in Australia he had been most impressed by. 'Tasmania' was his answer, and he spoke on behalf of his group who had all been seduced by the quality of the wines.
I spoke to current chair of judges for the Sydney Royal Wine Show Samantha Connew—who in the past two years has launched her Stargazer label out of Tasmania—as to what attracted her to the location. "I loved my time in both South Australia and New South Wales and my winemaking experiences in McLaren Vale and the Hunter. The long-term winemaking goal, however, was to get back to my [!kiwi!] cool-climate roots and find a region that I could feel confident was able to produce world-class Riesling, Chardonnay, and Pinot Noir. Tasmania ticks all of those boxes but also is a great place to live—two birds with one stone!"
A few years back, Nick Glaetzer [!see!] was awarded Australia's most prestigious wine award for his cool-climate Tassie Shiraz; but it was last year that Tasmania was crowned in all its glory as the Jimmy Watson Trophy was taken out by a tiny winery called Home Hill—for a Pinot Noir, not a Shiraz. It was made by winemaking duo Paul and Gilli Lipscombe, formerly of the UK. Asked what drew them to Tasmania and the Huon Valley, they said, "We wanted to make great Pinot Noir somewhere in Australia. Tasmania's cool climate and gentle autumn ripening period seemed to fit the bill. From there, it was a case of narrowing down which region, and the Huon Valley is the coolest, most southerly wine area." The duo are now making wines for both Home Hill and their own label, Sailor Seeks Horse.
Of course, I have only touched on the table wines in this article, but it's Tasmania's reputation for sparkling wine that really catapulted the early wine industry of the state. Thanks to the work of Dr Andrew Pirie, and Ed Carr of Arras, Tasmanian bubbly was put firmly on the pedestal and continues to be some of the most thrilling examples in Australia.
You can download the full article below…