The gin revolution: New world gin
Of all the gin joints in all the world, there's any number you can choose to walk into.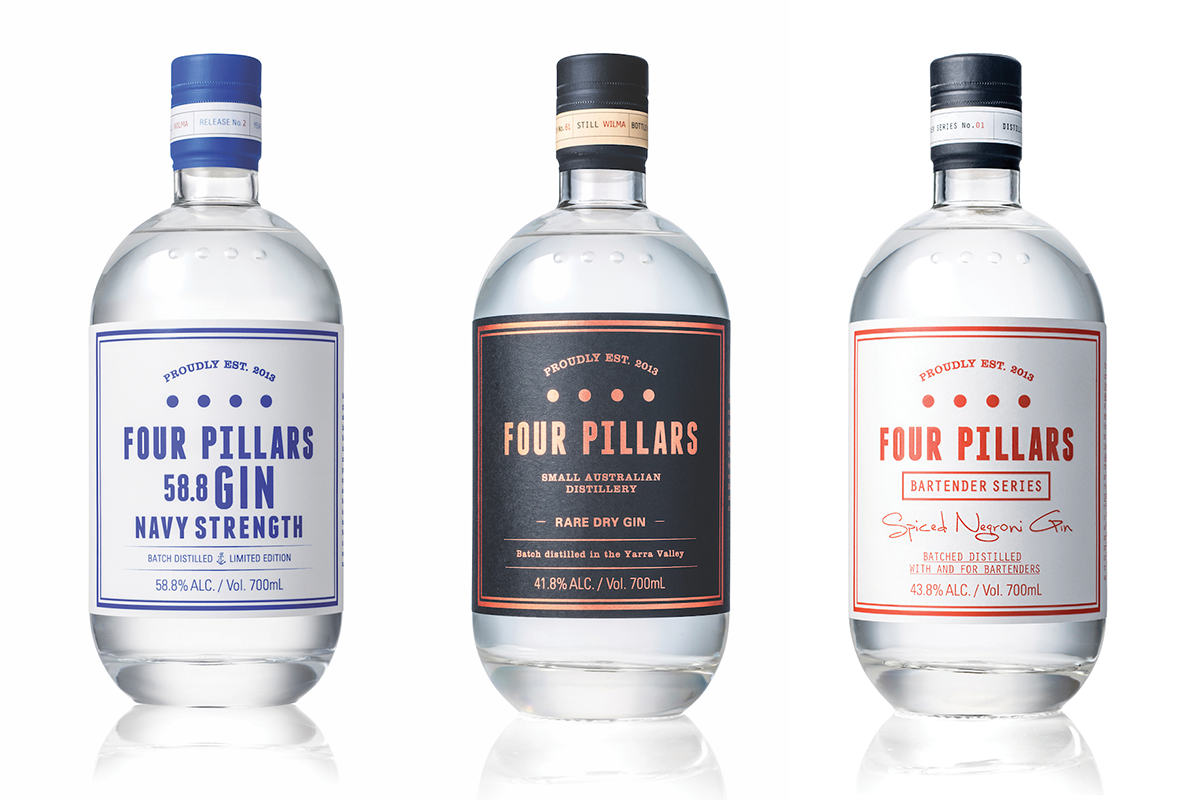 There's no doubt that gin has become one of the most celebrated spirits in the world: in the past three years, there has been exponential growth in this category, so much so that there are now dedicated gin bars from London to New York, Sydney and Singapore. There's no hiding from this clear spirit that has famously been known as 'mother's ruin' — gin is in.
There is no exact recipe for gin, so it lends itself to a craft approach, with various smaller players experimenting with different botanicals and creating some new and unique flavours, enticing a new breed of drinker and rivaling the bigger, more traditional distilleries.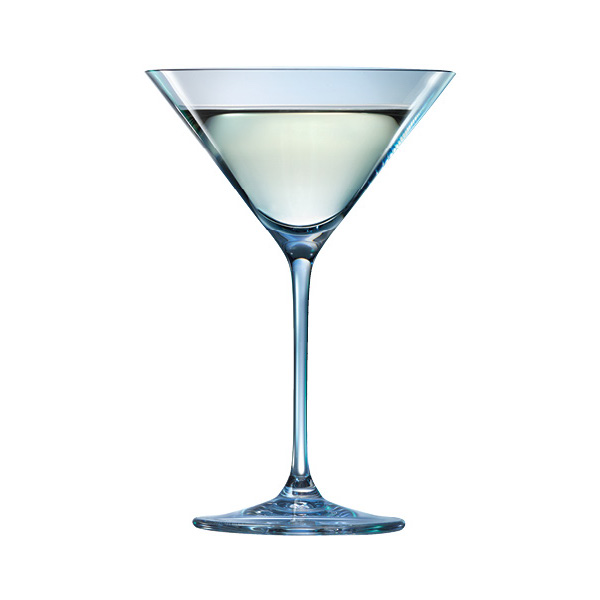 One of the most famous Australian examples to emerge in recent years has been Four Pillars from Victoria's Yarra Valley. I spoke to owners Cameron Mackenzie and Stuart Gregor about how they went about making a contemporary gin that would challenge the more traditional English styles.
"New World gin is exciting, because producers are realising that there is such an incredible array of botanicals to use — as long as we put juniper in, we can do anything we like. There are no other rules, which means we can experiment. We can try different things. We have distilled more than 70 native Australian botanicals since we started, and many have gone into limited-edition gins, one-offs and all sorts of fun things. We 'New Worlders' have the freedom to do as we please."
A barrage of botanicals
According to this dynamic duo, once you have a still, a neutral spirit and a side portion of juniper, the distilling is the easy part; it's choosing what to add that becomes more vexing, as Cameron explains:
"It took around 18 months of test distillations to finalise the recipe while we waited for our still. Some of this was our 'Breaking Bad' phase where we tested botanicals in a small lab still. When Wilma — our current still — arrived, we distilled for around four months in order to fine-tune the recipe. From the outset, we knew we wanted to make a more contemporary style. 
"We loosely threw around the idea of a Modern Australian style, which started to make a lot more sense as we did more test distillations. Modern Australia is an interesting blend of cultures, so the idea was a European canvas (juniper) with spices from South East Asia through to the Middle East, a couple of interesting native botanicals, and a final lift of the Mediterranean. To us, this was a nice reflection of Modern Australia."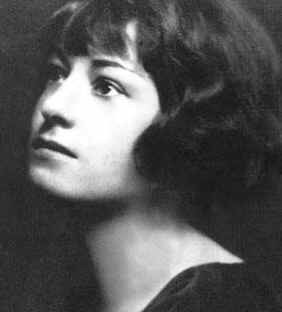 I like to have a Martini,
two at the very most;
three, I'm under the table,
four I'm under my host!
– Dorothy Parker
Cameron is an ex-winemaker, so I was fascinated to find out whether there was a crossover in the way wines and spirits are blended. He wisely pointed out: "Both have unique challenges. Winemakers will tell you that wine is much harder, as you are more at the mercy and vagaries of the ever-changing climate; but the exciting challenge with gin is achieving consistency and also making a product that is eminently mixable with other flavours. Wine just gets poured straight from the bottle into the glass — ours can be shaken, stirred and turned upside down in a million ways. It has to be constant, it has to be versatile, and it has to be delicious."
Four Pillars has been very lucky with its product: in its first year, it won two Gold Medals at the San Francisco International Spirits Competition, and since then the brand has spread its wings as far afield as London, Tokyo, and Hong Kong. The timing was right, as it coincided with an evolution in our global drinks culture.
As Stuart concludes: "Craft cocktail bars and great bartenders are getting more plentiful and skilled, and they will always sway towards gin as the most delicious and versatile of the white spirits."  
Four Pillars
The contemporary gin makers are experimenting with all sorts of fun flavours.
---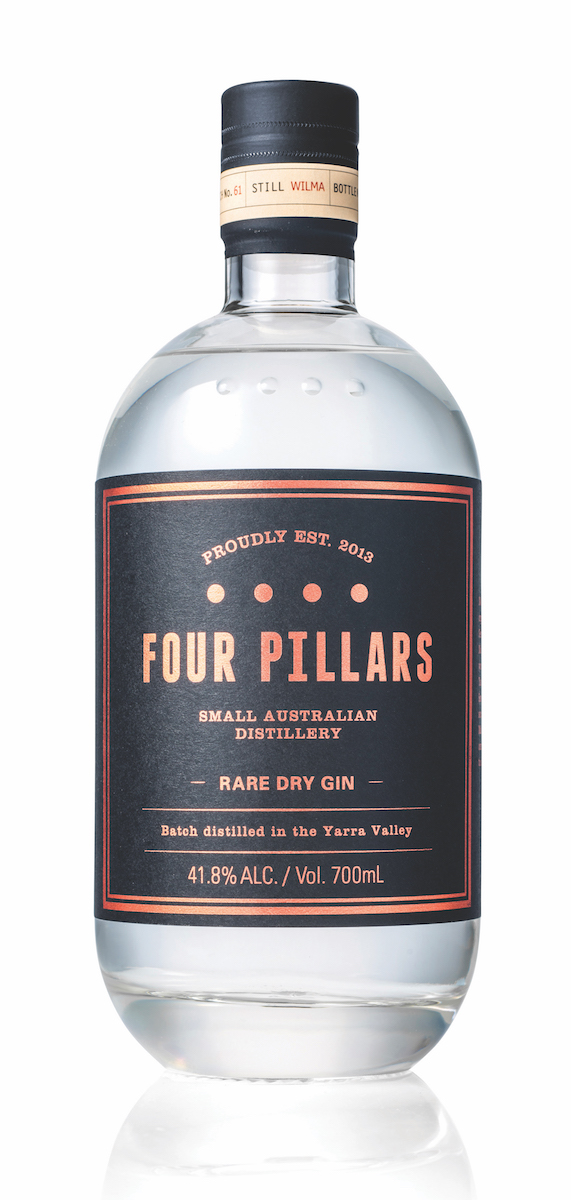 Four Pillars Rare Dry Gin, $70
The original and still the most popular of the Four Pillars line-up — a classic and contemporary style of gin with Asian-spice influences such as star anise fused with Tasmanian pepperberry. Perfect for a gin and tonic with a slice of orange. 
---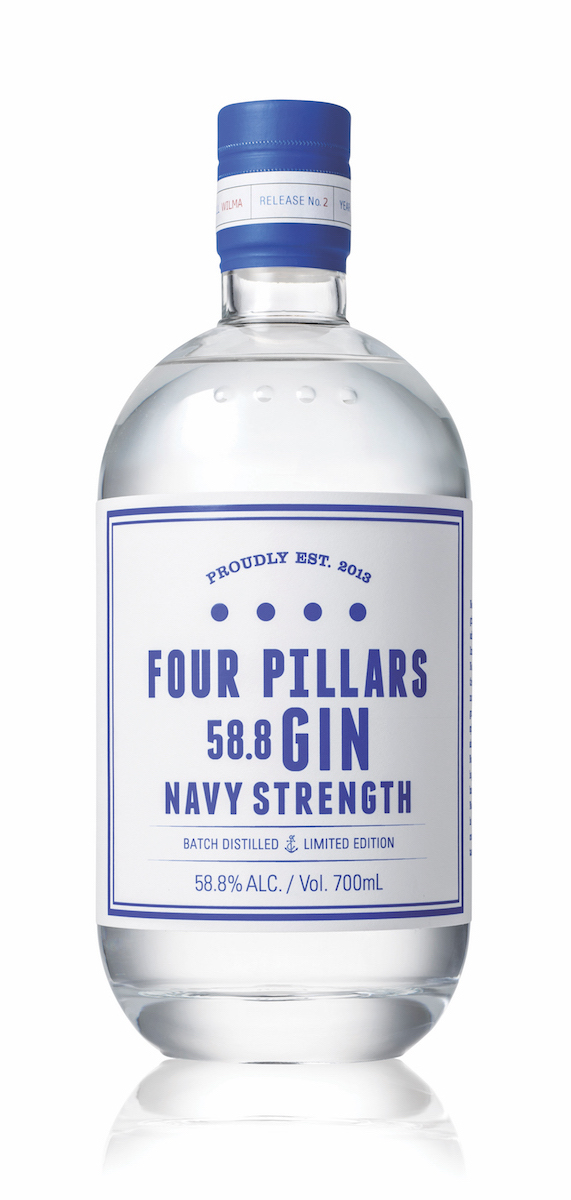 Four Pillars Navy Strength Gin, $100
A spin on the original Four Pillars sees the addition of finger limes and fresh ginger that enhance the other Asian botanicals. The result is a fresh style that's as intense as it is sweet and juicy. Perfect for making a martini. 
---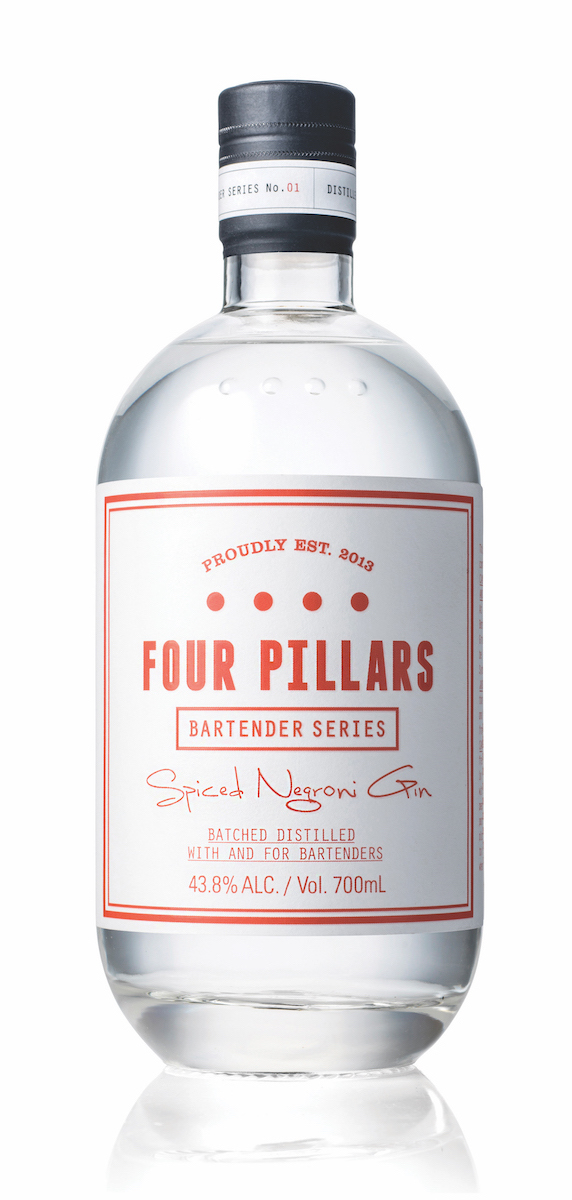 Four Pillars Spiced Negroni Gin, $85
This ultimate Negroni gin was created in collaboration with Neil Perry's famed Rockpool restaurant. It sees the addition of Szechuan pepper and macadamia to enhance the biodynamic orange that is a vital ingredient in the gin. It also helps create a perfect Bloody Mary.