The Grape Escape: CEO to Winemaker
Ever wished to trade in the office job for a life in the vines? That's what former CEO Ian Hopkins did — and it's a risk that paid off.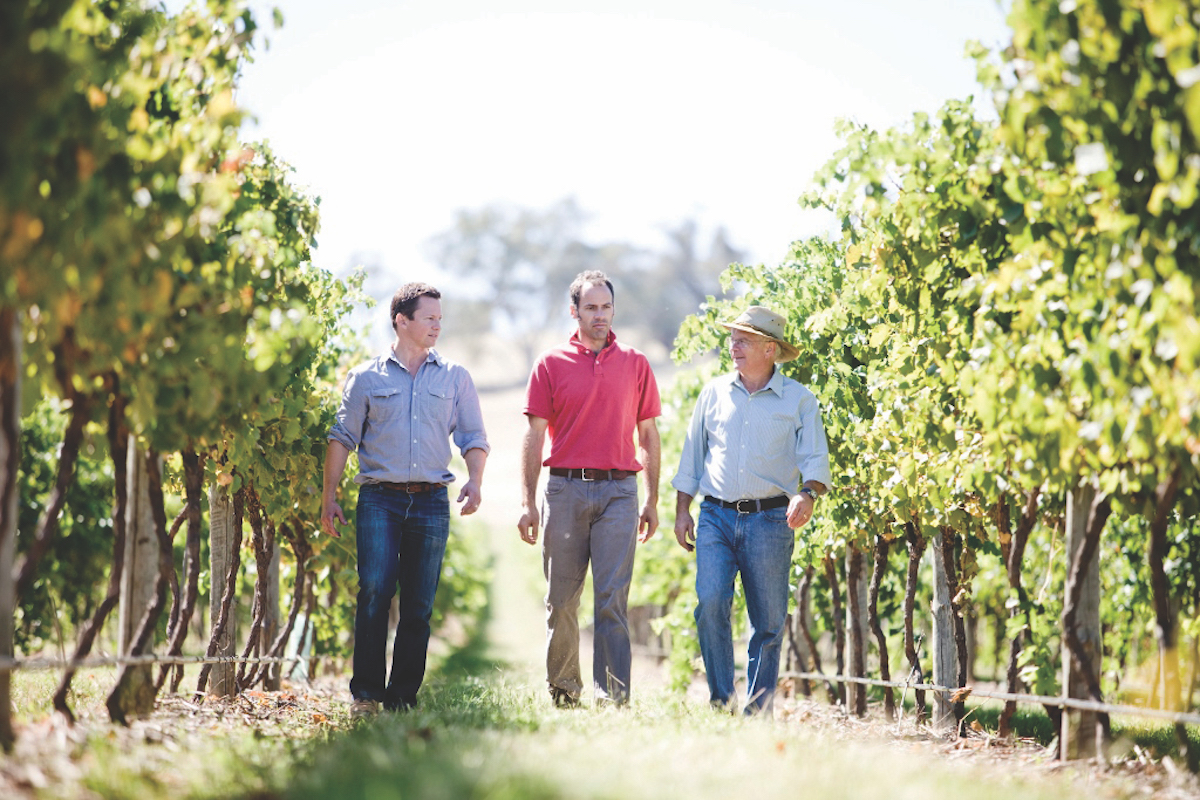 How many of you reading this right now are doing so as a diversionary tactic? Prior to checking the spreadsheets in front of you, did you for one second think or yearn for a simpler life? Perhaps trading your work shoes for gumboots and traipsing around a vineyard planting your favourite grape variety? If you've ever longed for more basic and rewarding pleasures, then perhaps like Ian Hopkins you could realise a dream to own a vineyard and an award-winning wine brand.
When Ian Hopkins purchased 100 acres of land in Heathcote, Victoria, his friends thought he was nuts. He quite enjoyed the idea they thought he was crazy, but life is never meant to be simple, and in the same way that CEOs and business owners relish a new challenge, this may have been one of the grandest he'd ever committed to. 
Strangely, as a young man training to be an aeronautical engineer, Ian spent summers working in the vineyards at Lindemans near the family home when the wine bug may well have become entrenched in his vinous psyche. He progressed to being an engineer in refrigeration and air-conditioning at Norman Disney & Young, eventually becoming CEO and chairman of the company, with offices all over Australia as well as London. Wine punctuated Ian's life and career.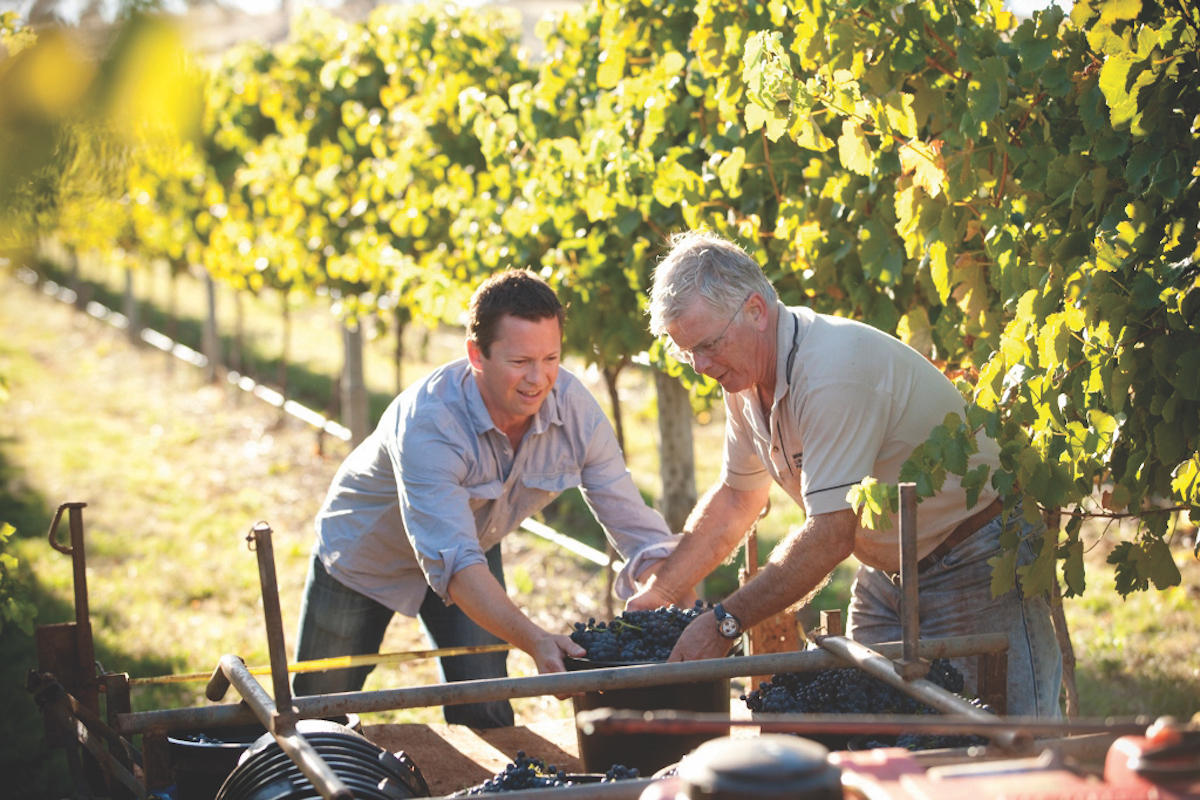 In the same way that CEOs and business owners relish a new challenge, this may have been one of the grandest he'd ever committed to.
Collecting wine while living near the Yarra Valley in the mid 80s began
a lifelong love affair with Victorian wines, but it was later that the region
of Heathcote piqued his interest further. Specifically, it was the wines of Jasper Hill that captivated his palate, and when in 2002 a syndicate of colleagues decided they would purchase vineyard holdings, his future with Heathcote was sealed. 
However, having a plot of land to make wine means nothing until you have the raw materials and someone to harness nature's efforts into the bottle. Enter the propitious timing of Balgownie's Tobias Ansted — a talented winemaker in his own right who just happened to be working at Balgownie Estate and was talked into turning the first fruit from the Tellurian Vineyards in 2007 into something worth drinking. 
Tobias was blown away by the potential and decided to join the Tellurian team. Now in their tenth year, they are pioneering the region with not only Rhone varieties and blends but also creating groundbreaking Italian varieties like Fiano and Nero d'Avola. As with most wineries where the business normally extends to family first, it's Ian's son Daniel who is now the general manager of a winery that has grown in size and stature.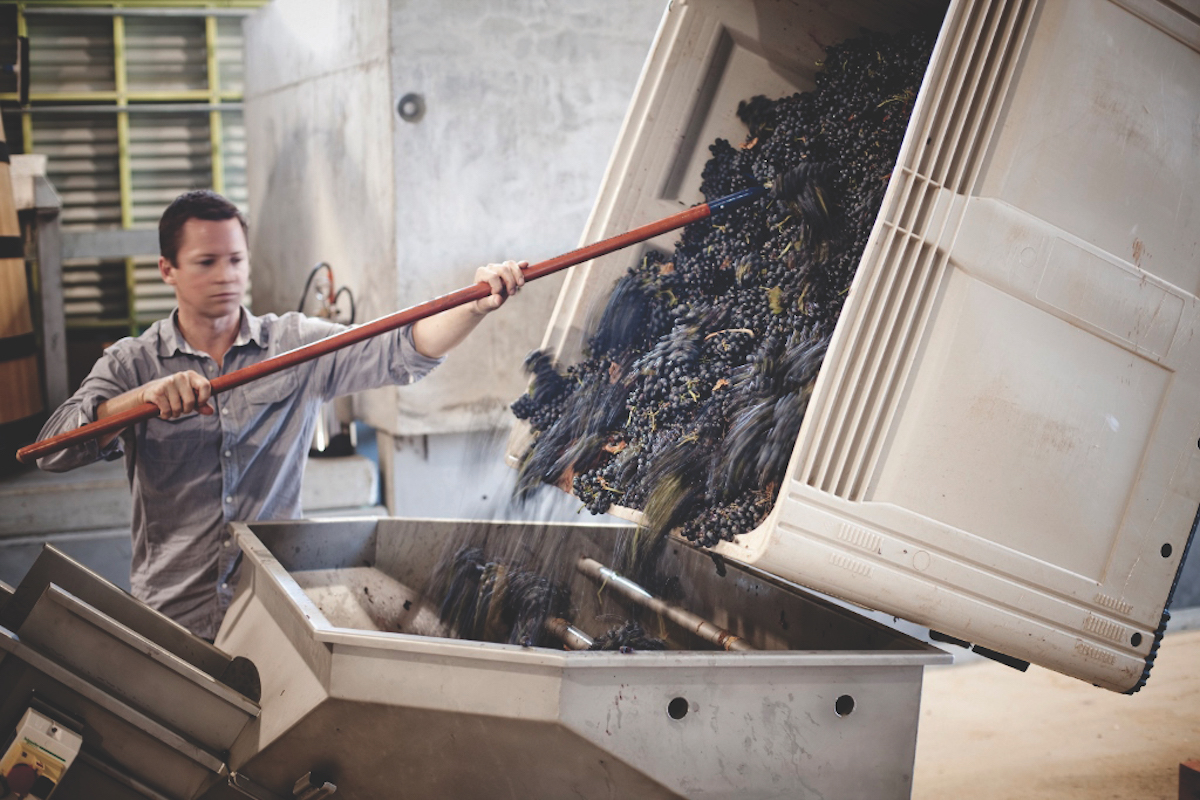 He was treading the corporate path having completed his MBA, but was fighting an itch, as he puts it: "I had watched Dad develop Tellurian and always took a keen interest, but didn't look at it as more than a hobby until the release date of the first vintage drew closer.
I started helping Dad develop a marketing plan, and that's when the penny dropped. I thought I could keep going down the safe corporate path, or risk it all, get some skin in the game, and join my father to develop a family business from scratch."
The original idea was to make Shiraz the hero grape of the vineyard, but as they planted more widely and extended their diversity to include Rhone varieties such as Marsanne, Rousanne and Viognier in whites as well as the red stalwart blend of Grenache, Shiraz and Mourvedre, they found Heathcote was more than appropriate a place to experiment. As Daniel explains: "The savoury influence from the Cambrian soil is unique. We are part of a group of producers bringing a new energy into Heathcote with alternative winemaking styles and varieties, and we are working hard to get our region the focus it deserves."
But far from the challenges of the boardroom are the perpetual headaches that Mother Nature summons that no spreadsheet could ever rival. Although Ian takes it all in his stride, "As an agricultural endeavour, to some extent you are always at the mercy of the elements. You can do certain things to engineer the risk levels down, but the elements throw up the intrigue and the challenges. The joy is when everything comes together and
it all works beautifully."  
Tellurian wines
Whether you like a crisp white or a full-bodied red, Tellurian has a wine for everyone
---

Tellurian Fiano 2015
After travelling to Italy,
Ian and Daniel fell head
over heels for this textural white variety. Their version is a wonderful iteration of Fiano with great weight
as well as clean, fresh acidity with hints of spice.
---

Tellurian Rose 2016
A genuinely exciting Rose that's pale, dry and packed with flavour. It's a scintillating mix of Grenache, Shiraz, Mourvedre and Nero d'Avola. Bursting with vibrant berry flavours
with a mouth-filling texture that pops with crisp berry fruit and ends dry.
---

Tellurian GSM 2014
With a nod to the Rhone Valley this wine fuses three varieties to make one seamless, satisfying whole. A vivid palate of red and black fruits balanced
out by supple weight
and a smooth finish.
---

Tellurian Tranter Shiraz 2013
Awarded best Shiraz from Heathcote in last year's Vic100, this wine shows
the potential of Shiraz
in the region and just
how good it can be.
Expect a brooding wine
of pristine fruit quality
with extraordinary length and persistence on the finish.