Calgary, Alberta: Beyond the stampede
The Calgary Stampede undoubtedly put this Canadian city on the fun event map, but it's not all about cowboys, rodeos, and wacky food.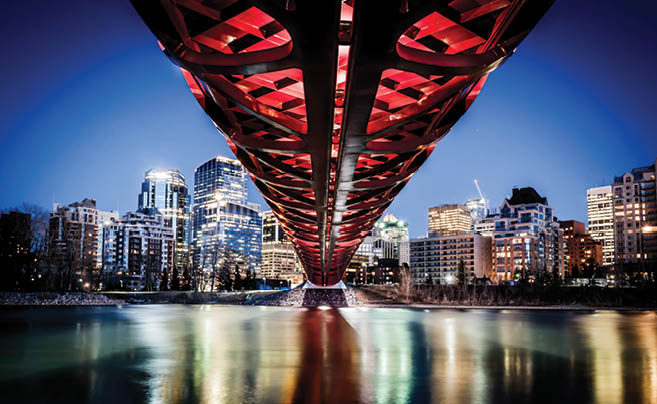 If you tell your friends and peers that you enjoy experimenting with all kinds of cuisines when you're globetrotting, but you haven't sampled something from the downright crazy food stalls at Canada's famous Calgary Stampede, then some (especially the locals) might say that you haven't really lived.
How about a little hot-chip-sized bucket of mini donuts with jalapenos, poutine-style? If you aren't up with poutine, it's a Canadian dish that originated in Quebec, made with fries and cheese curds topped with a light-brown gravy-like sauce. Or how about a foot-long pizza dog? Basically, that's a hot dog inside a pizza with traditional toppings. Or a peanut butter and jelly sandwich on a skewer, separated by three peanut butter cups, battered and deep-fried? A kebab, really, with peanut butter, jam, and Canadian chocolate cups.
Still not salivating? Wait, there are more exciting food experiences being offered every year at the Stampede, including cockroach pizza. Yes, you read that correctly. It was really there at a food stall in 2015's event, and people ordered it. However, the pièce de résistance in 2015 was a Dragon Dog.
For a cool CAD$100, you could have munched into the most expensive hotdog in the world (according to the Guinness Book of Records).
It was a foot-long hot dog infused with cognac Louis XIII (CAD$3,000 per bottle), topped with Kobe beef, truffle oil, fresh lobster tail, and finished with truffles, tomatoes, and ricotta cheese.