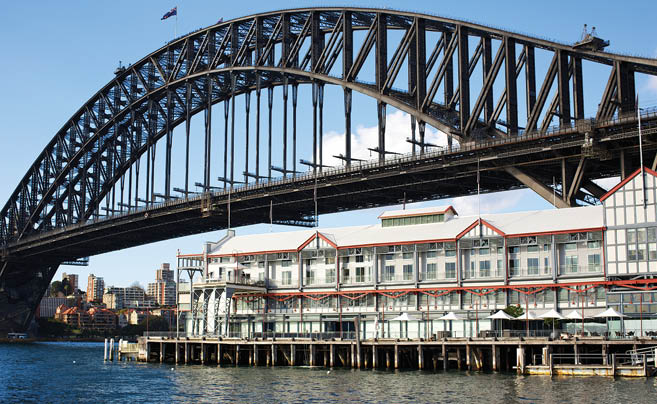 In terms of hotels with a view, Pier One in Sydney may just take the cake. While many hotels in Australia's largest city spruik their harbour views, Pier One sits almost right under the renowned Sydney Harbour Bridge and right on the waters of the harbour.
Part of the Marriott's Autograph Collection, Pier One is located in Walsh Bay, right near the southern pylons of the bridge and a short stroll from The Rocks and Circular Quay.
The hotel is situated on the site of old naval wharves that British colonisers built after arriving in the area in 1788. For more than 100 years, the area was used by the British military, but by the late 1880s the area had become congested, which led to an outbreak of plague. This resulted in the area being replanned and many of the military buildings and wharves demolished. In 1912, the wharf that Pier One now sits on was opened as a cargo and passenger terminal. P&O liners used the terminal to pick up and deposit passengers up until 1963, when the wharf was closed. From 1977 until the 1990s, the area was used to house retail and food outlets, proving to be a popular spot.