Places to stay in Asia: Our top 5 unique picks
Looking for special places to stay in Asia? See our list of boutique accommodations for your Asia travels. View insider tips, photos, prices, and detailed information to find your special place.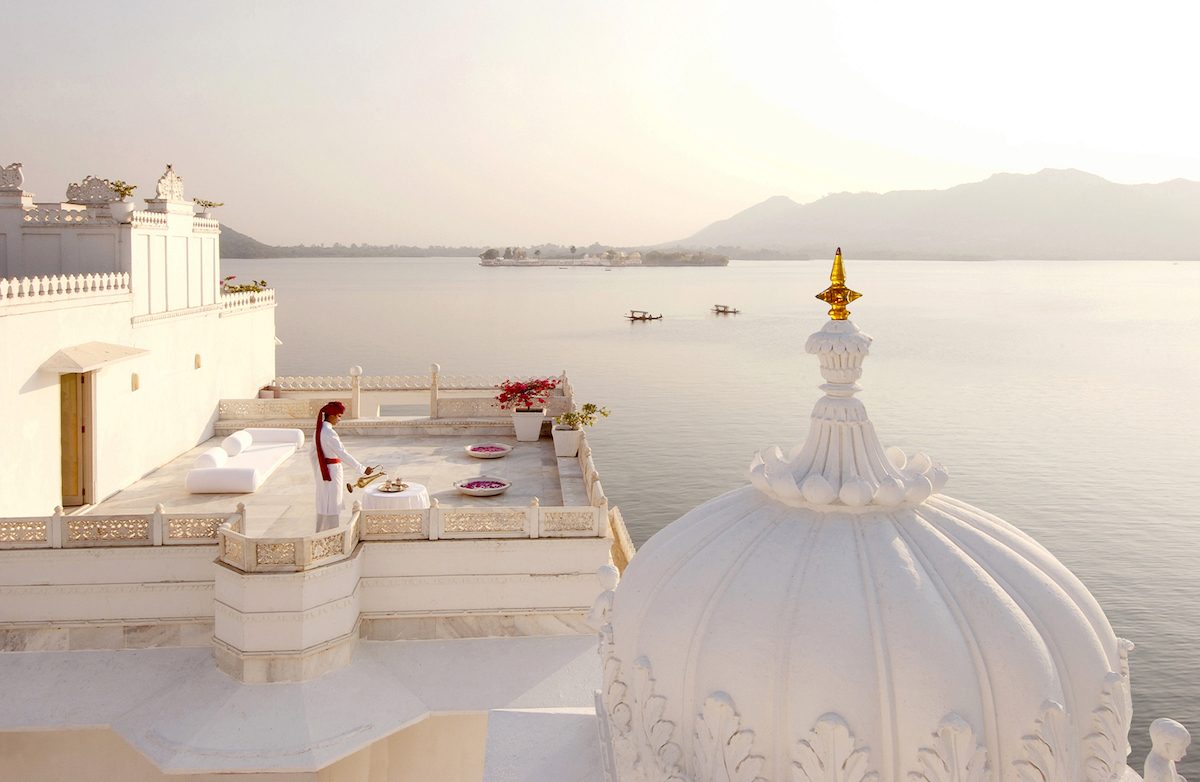 Are you looking for an experience in Asia? These unusual stays include cool tents in a whispering desert, a royal palace in a lake, and some very extravagant 'tree houses'.
But whatever you choose or peruse, you'll be checking out (and into) some incredibly unique hotels that go beyond the ordinary.
Nestled among lush flora is a collection of one- and two-bedroom villas with clay, tent, tree and bird nest themes. The tent villas look like white mushroom caps, the tree villas hang like fruit, and the clay villas have a divine view of the rainforest. The bird nest villas are cocoons of woven wood, featuring a glass wall overlooking the rainforest, mountains and the Andaman Sea.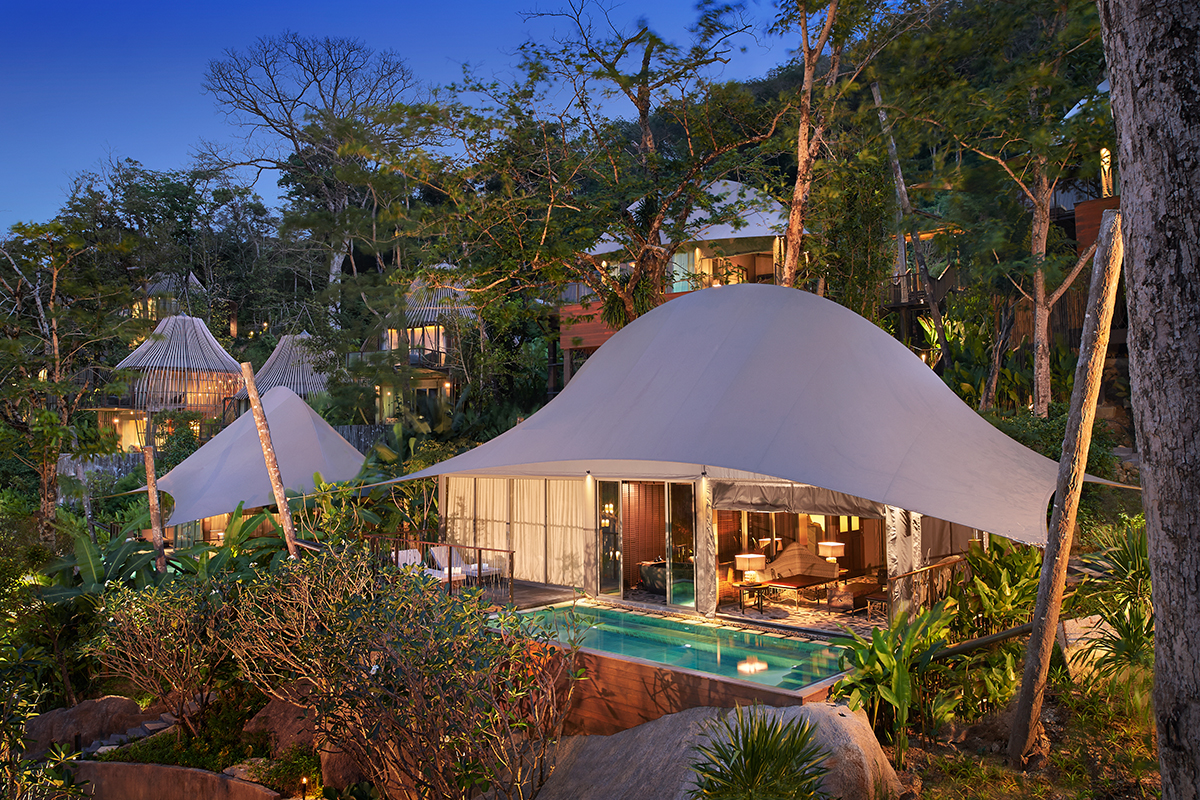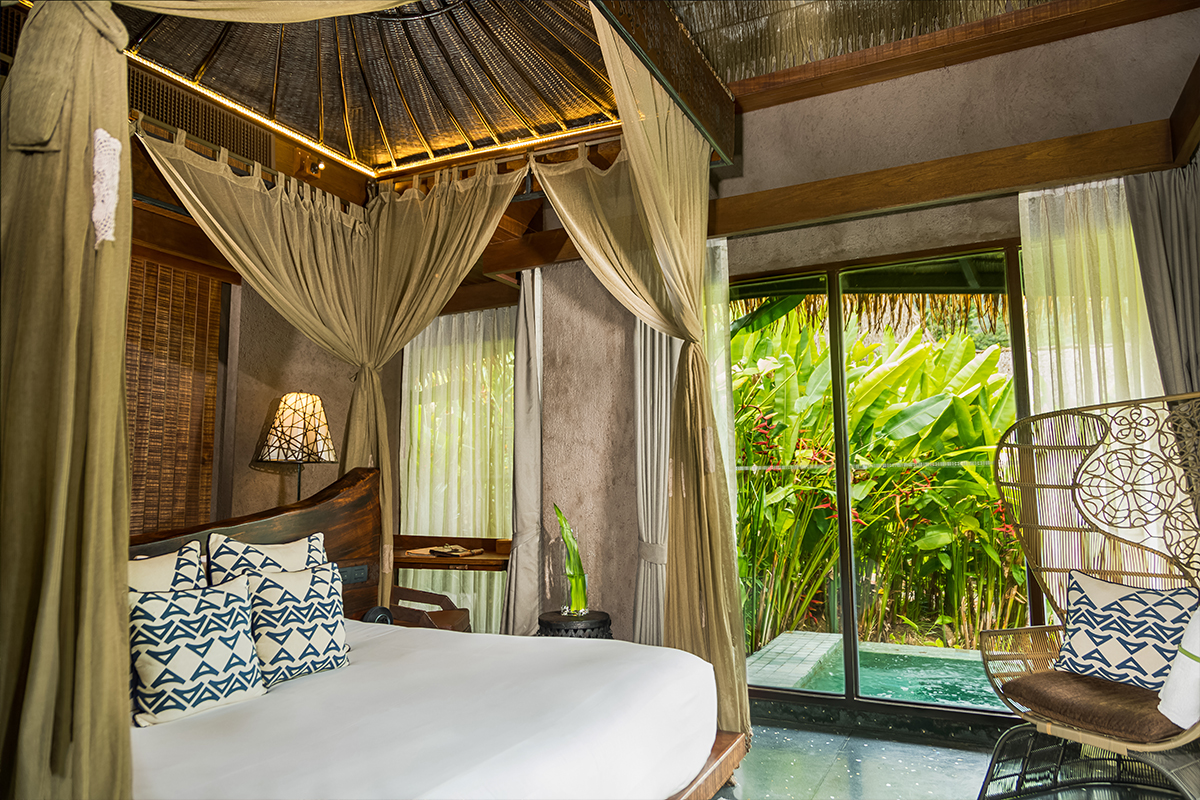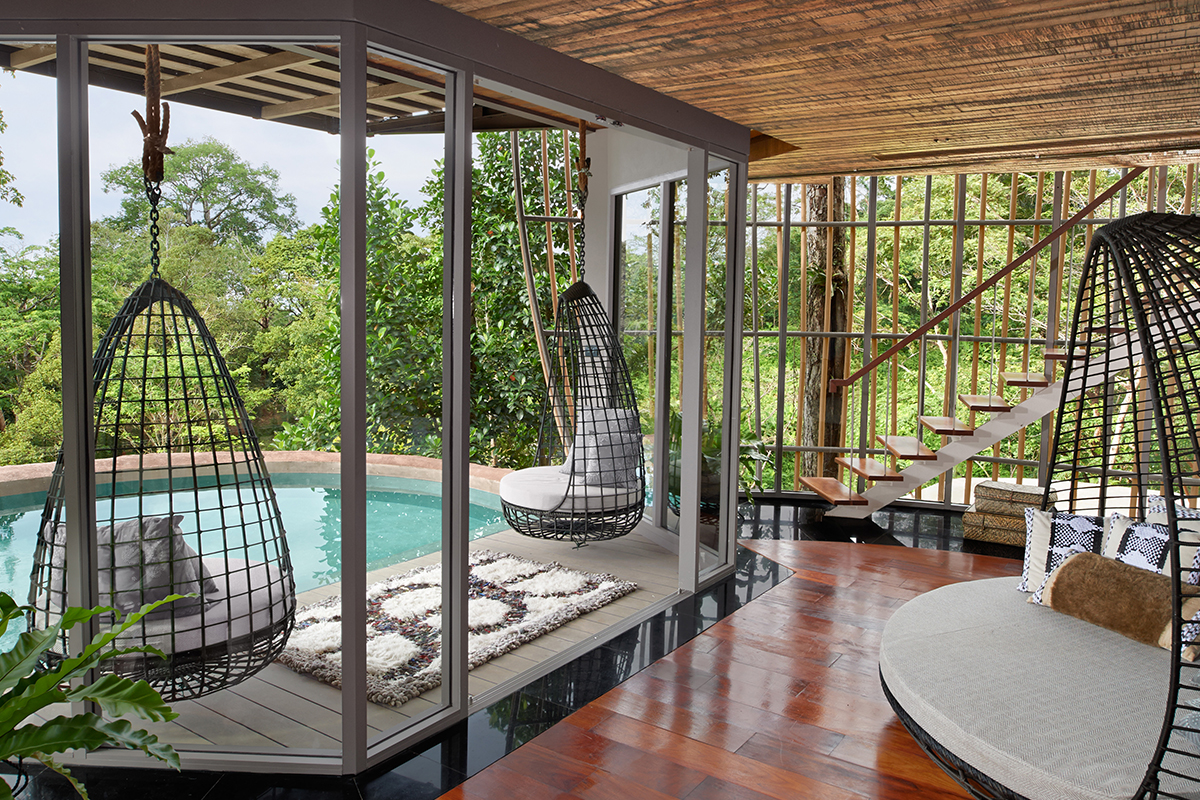 Insider tip: Your villa host can arrange zorbing, ziplining through Kathu forest and long-tailed boat trips to Paradise Beach (entry is THB100 per person).
Cost: From THB22,600 per night
Location: Phuket, Thailand
In the middle of Lake Pichola is the marble winter palace, adorned with gardens, fountains, pillared terraces and courtyards (where peacocks casually stroll). All rooms and suites offer breathtaking views of the surrounding lake and the city of Udaipur in the distance, so make sure to catch the sunrises and sunsets.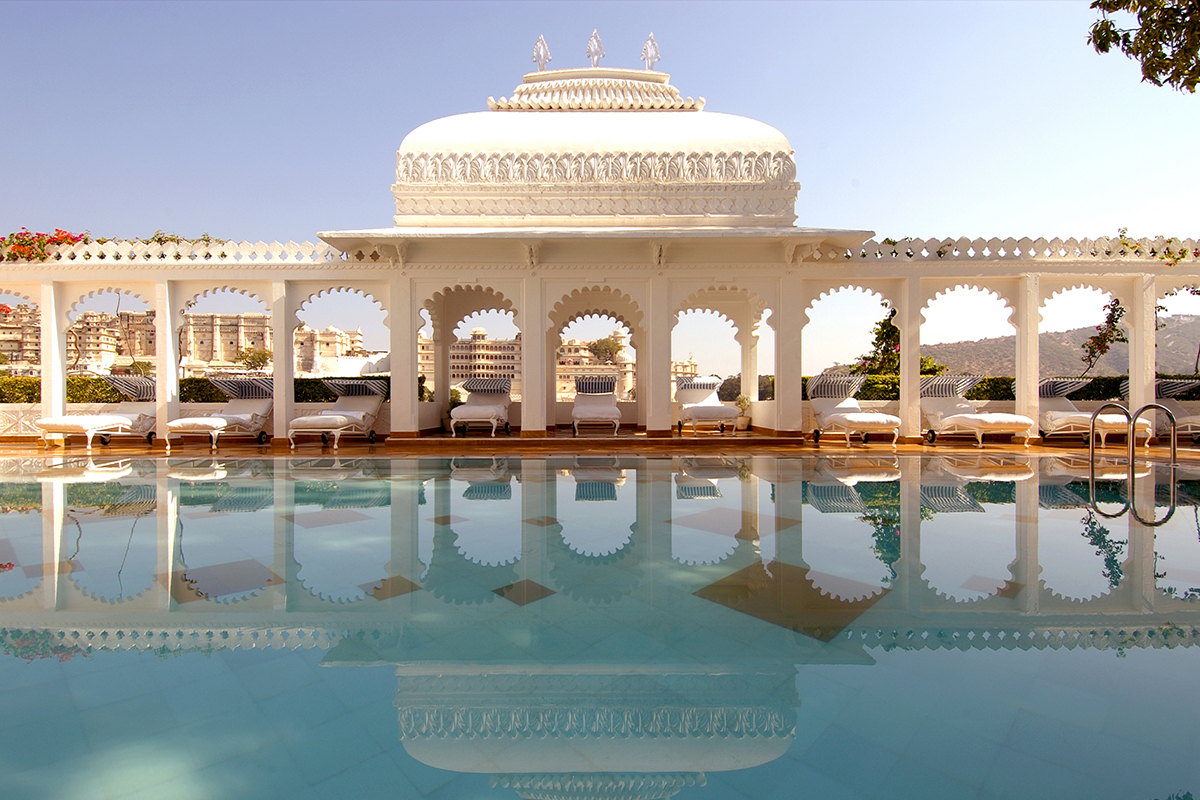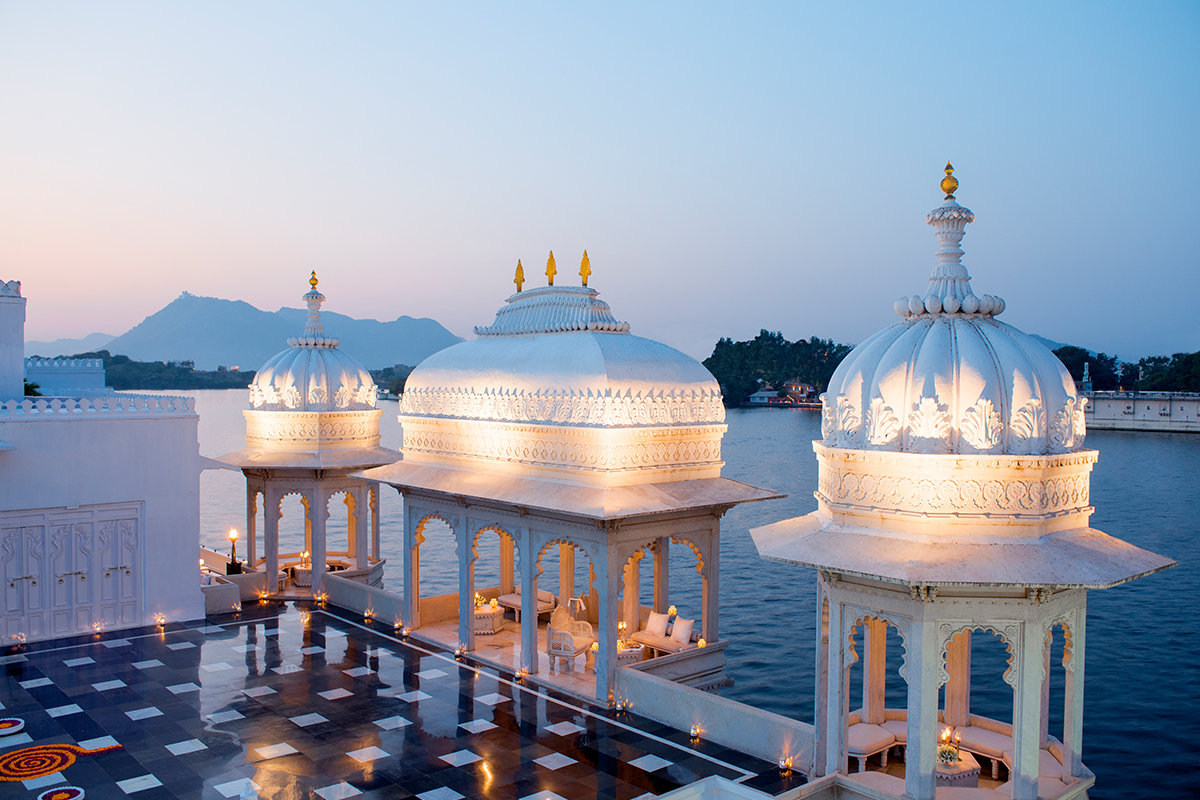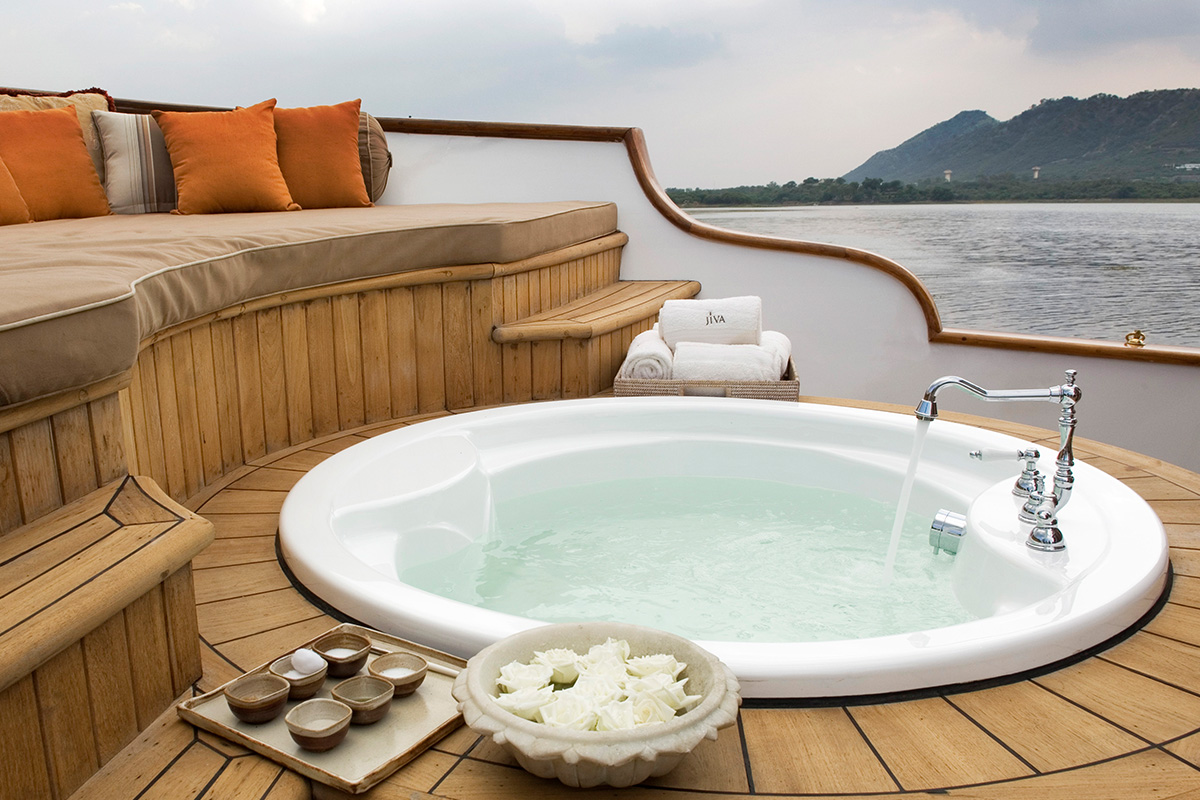 Insider tip: The restaurants at the Taj Lake Palace only cater to resident guests, so take a seat at the speciality restaurants – they serve dishes that once graced the royal tables.
Cost: Around INR19,500 per night
Location: Udaipur, India
Sharma Springs in Green Village, Bali
Sharma Springs is a beautifully serene bamboo palace settled by the sacred Ayung River and enfolded by tropical Bali forest. Inspired by the lotus flower, six large, overlapping petals create the roof of the six-storey hotel, while black and white bamboo make a stunning showcase of the interiors.
You also have a butler, maid, security and wi-fi. What more could you ask for?
Insider tip: You can order three meals a day, which are cooked, set out and cleaned up by premium staff.
Cost: US$1,085 per night
Location: Abiansemal, Bali
Xiangshawan Desert Lotus Hotel, China
The Desert Lotus Hotel has bloomed among the vast Xiangshawan Desert, easily identifiable by the hundreds of triangular white tent tops arranged in a circular formation to form a lotus. The surrounding dunes are called 'singing sands' because you can mysteriously hear a roaring sound when you disturb the sands.
If you can't navigate the website (it's in Chinese), you can still go through any reputable travel agent.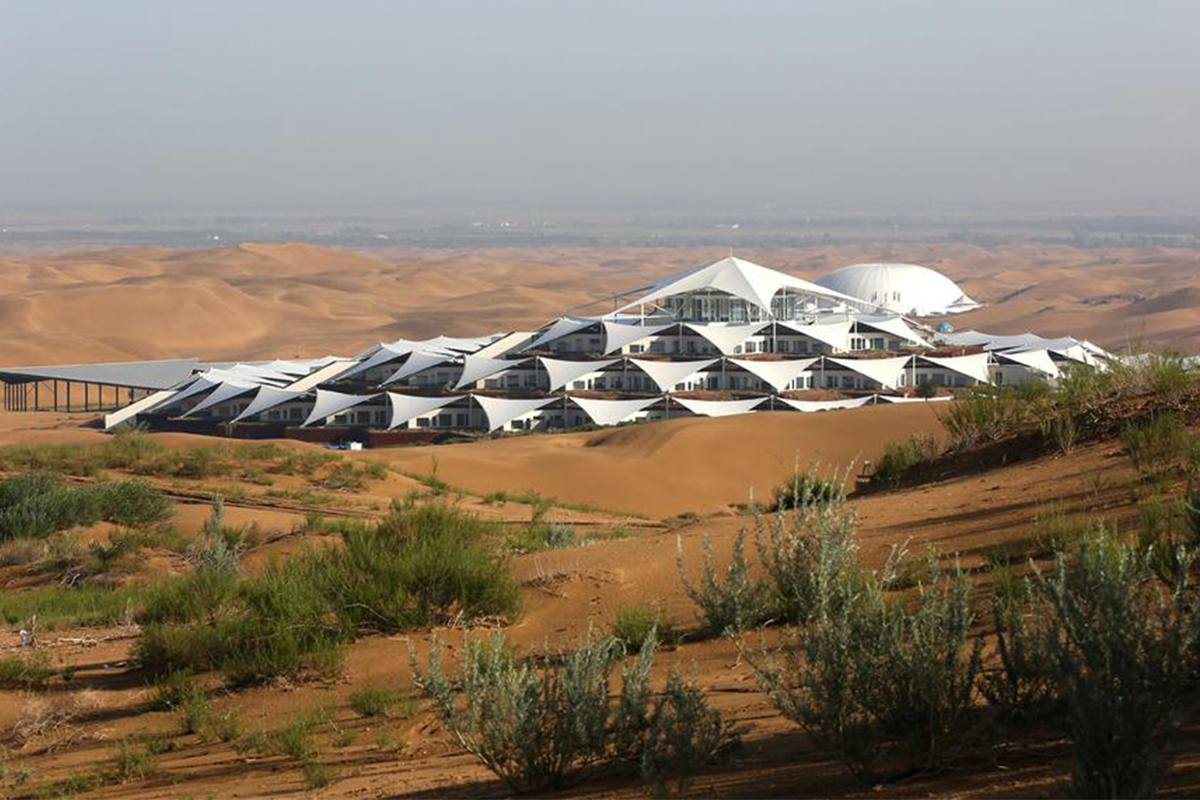 Insider tip: Don't miss out on sand-surfing, camel riding, Mongolian ritual ceremonies and sunset yoga on sand dune peaks
Cost: From CNY1,480 per night
Location: Inner Mongolia, 800 kilometres west of Beijing
Sheraton Huzhou Hot Spring Resort, China
Towering over 100 metres, the 27-storey Sheraton Huzhou Hot Spring Resort rises from the Yangtze River Delta. Designed by Beijing-born architect Ma Yanso, the arched structure looks like a horseshoe, but is actually doughnut-shaped, with the bottom two floors out of sight.
After sunset, the entire hotel is illuminated by an array of LED lights that reflect in the lake. The lobby has marble floors, as well as 20,000 Swarovski and European natural crystal lamps.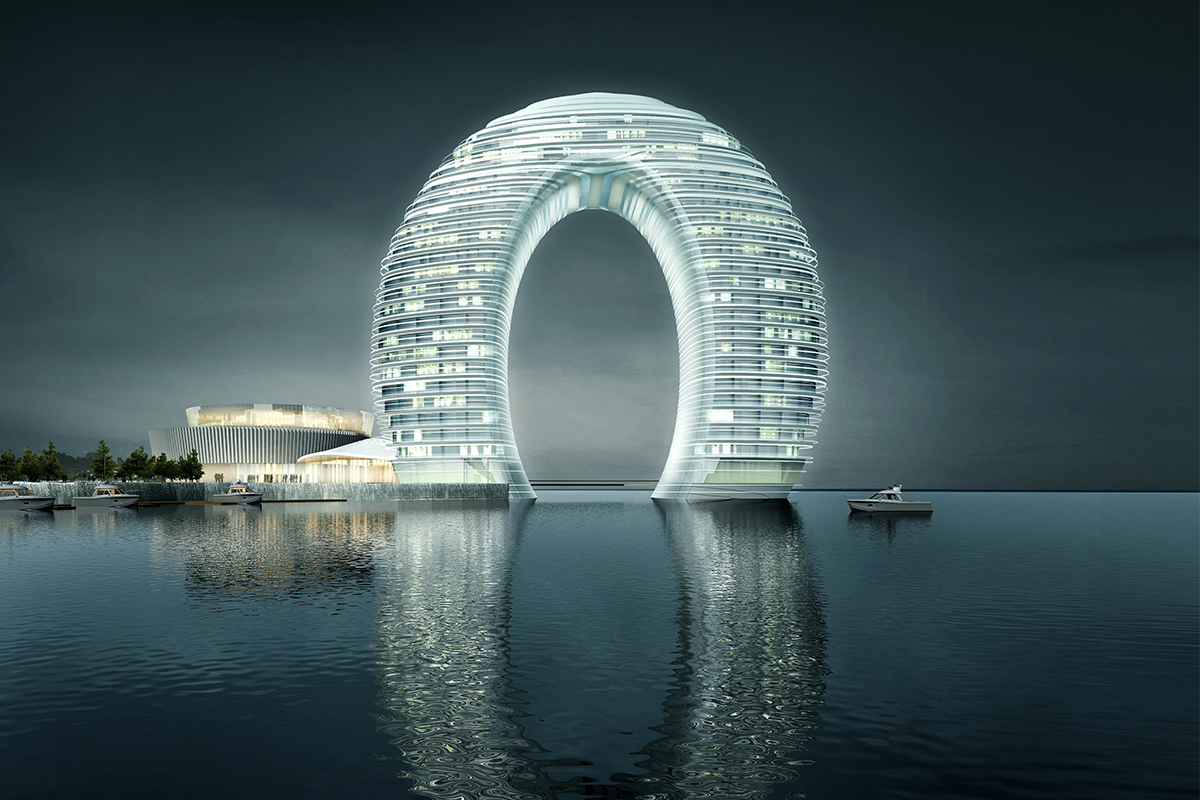 Insider tip: For the best night views, request a suite on a higher floor that faces the lake.
Cost: From CNY1,440 per night
Location: Huzhou, China
Venture to Europe and stay in a beautiful Italian villa. These are our favourite spots.