Serenity in Cygnet, Tasmania
In a breathtaking town of Cygnet, Tasmania that could well have been a French colony, are two luxury cottages that were created for discerning travellers.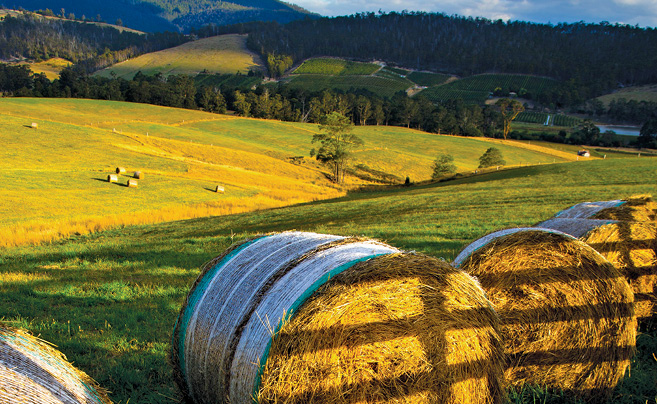 Not many people know it, but Tasmanians might well have been speaking French and be legally permitted to call their fine sparkling wines 'Champagne' today.
"You see, a French expedition to this area around 220 years ago could have gone very differently indeed," says author and former TV and film producer Posie Graeme-Evans, a knowing sparkle in her eyes. Anything intriguing to do with history, exploration, sociology, people's triumphs, tragedies, and follies gets this well-established historical writer excited, and my partner and I can sense already, as we cruise out of Hobart to her hometown of Cygnet, that the weekend is going to be filled with many local discoveries.
"It's a fascinating story that will give you some insight into the local French influences still found here," Posie says. "And our place isn't actually called Frenchman's River, so don't bother googling it like others before you have [!she!] — Andrew and I call it that, and it's very fitting, as you'll soon find."
Andrew Blaxland was also a TV and film producer, and together he and Posie created McLeod's Daughters, which is Australia's longest-ever running TV series.
They were Sydney city dwellers before selling up their house and business and moving to this part of the world, which they'd visited and loved for decades.
"A French expedition led by Bruni D'Entrecasteaux, for instance — Bruny Island is named after him — led to Cygnet being mapped out in 1792," says Posie, the rolling hills that Tassie is known for disappearing in flickering scenes with the sunset behind her. "After seeing many black swans, which he had never seen before, he called the bay Porte des Cygnes Noire [!port!], and this later became simply Cygnet. He also named the river that flows into the bay below our farm the Huon River, after Huon de Kermandec."