A spa with style: SpaQ
Quirky, very cool, and a little bit retro, SpaQ is a luxury spa experience with a difference.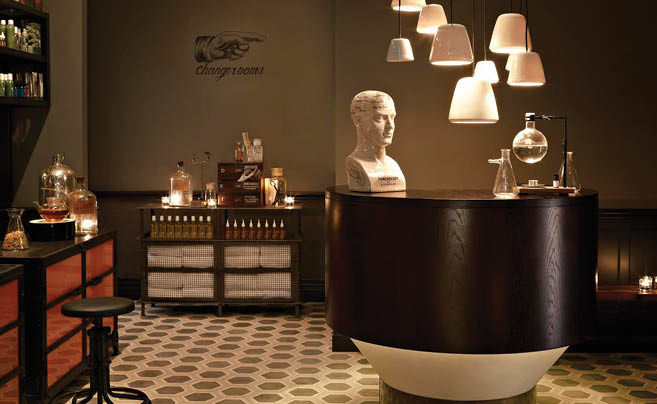 If you''re searching for the coolest spa in Sydney, look no further than SpaQ. Combining luxury with quirky style, this is the place for the young (or young at heart), vibrant, hip crowd who don't mind a little bit of eccentricity and difference. Forget pastels and plain white rooms; at SpaQ, the décor is modern, with homage to the decadence of the past.
Located on the corner of George and Market Streets in Sydney's CBD, SpaQ is part of the QT Hotel and is housed in the heritage-listed Gowings and State Theatre buildings, both of which first opened in 1929. The unique art deco, baroque, and gothic styles from the original buildings have been kept with the revamp into a hotel, and the details at SpaQ show that.
The spa is located on the mezzanine level of the building, and only a short lift ride away from the street-level Market Street entrance. The spa itself feels very 1920s-esque, with vintage tiling and light bulbs hanging from the ceiling on long cords. There's a vaguely medical or scientific vibe too, with glass beakers and copper pots scattered around, and a bust showing a phrenology chart atop the front reception desk.