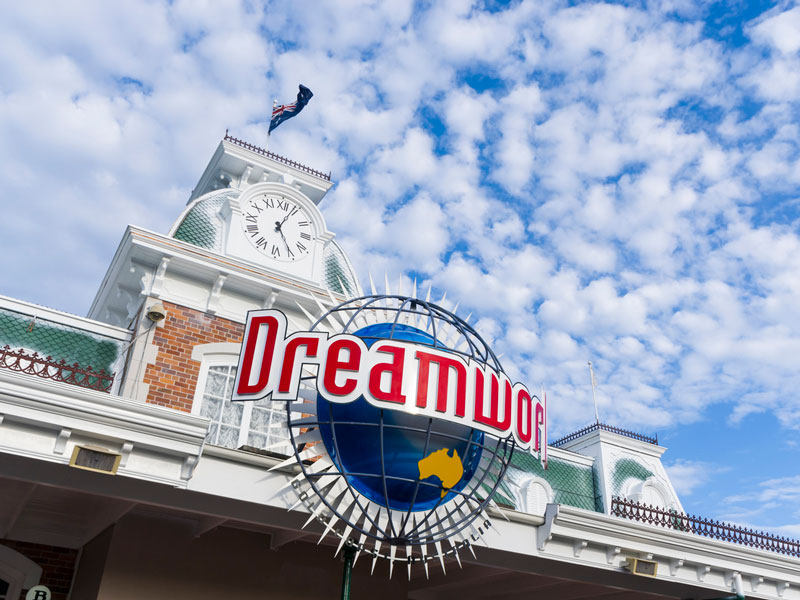 The former model and popular fashion editor was far from the scene of the crime when a malfunction on the Thunder River Rapids ride at Dreamworld in Queensland state's Gold Coast caused a carriage to flip over on October 25, killing two men and two women. Nevertheless, Ms Thomas, who last year became Chief Executive Officer of Ardent Leisure Group, owner of the amusement park, quickly became the public face of the tragedy — in her home country first, then abroad — the media stroking its chin with a suspicion usually reserved for accused murderers.
Her career was thoroughly examined, as if a clue to the deaths might be found in her past ("When it comes to carpets, Deborah Thomas specialised in red."). Her "lavish lifestyle" was revealed for no apparent reason other than to ask how one who flies so high could stoop so low.
Her salary package was angrily questioned in bold headlines that told of evil profits. And her face was exposed in photo after photo after sinister photo.
It's a rare thing alone to have a CEO's face escorting news of a bloodbath — one has to caper around the world a little bit to find recent examples.
The grinning visage of Jason Rohde, CEO of Sotheby's International Realty, was splashed across South African news back in August … but he actually has been accused of murdering his wife. And the Turkish people were shown the face of Can Gurkan, CEO of Soma Mining, the company working the pit that collapsed in 2014 and buried 301 souls … but only once the guy was in handcuffs for manslaughter.
By contrast, the blood was barely out of the water at Dreamworld when the face of Ms Thomas, accused of nothing, became front-page fodder, the obvious inference being that some answers as to why the tragedy happened might be found in her remorseless sulk.
Some said she made a meal of the whole affair, that her timing was lousy, her press conferences defensive, her decision to re-open the park too soon insensitive and stupid, accusations Ms Thomas herself has accepted as true enough. But a clumsy PR performance by a CEO is normally a story for the business and media gossip columnists, not the front page — particularly in Australia, a nation so obsessed with its pin-dicked politicians it generally grants businesspeople an even break.
In 2011, fourteen people died when a Quakers Hill nursing home was torched by a doped-up nurse, a later inquest finding that the owners, Domain Principal Group, had not checked the nurse's past before employing him, and that the fire and safety systems in the home were slack. It was a big story, in which the name of DPG's Managing Director was but a footnote, if even mentioned at all, his face never gracing the front page.
So too with the CEOs of building companies Grocon and Aussie Signs, despite a judge finding both companies to blame for the collapse of a wall in Melbourne in 2013 that crushed three people to death. It is perhaps unnecessary to mention that the CEOs in both cases were men.
Accusations of sexism, glass ceilings and patriarchal deeds can sometimes be mere cases of girls crying "wolf". This is not one of those.
The ordeal of Deborah Thomas is an indefensible case of a witch-burning, the men and — inexplicably — women of the press having torched her because watching the popular girl suffer is a barrel of monkeys. This time, there is simply no other explanation that makes sense.
For Ms Thomas, it might be some consolation that at least the New York Post, of all organs, saw fit to point out to the world that there was someone else in the Ardent Leisure Group chain of command who may share some corporate responsibility for the tragic events at Dreamworld in October, someone closer to the day-to-day running of the park, his title being Dreamworld CEO, Mr Craig Davidson.
But where would be the fun in hanging a bloke out to dry?