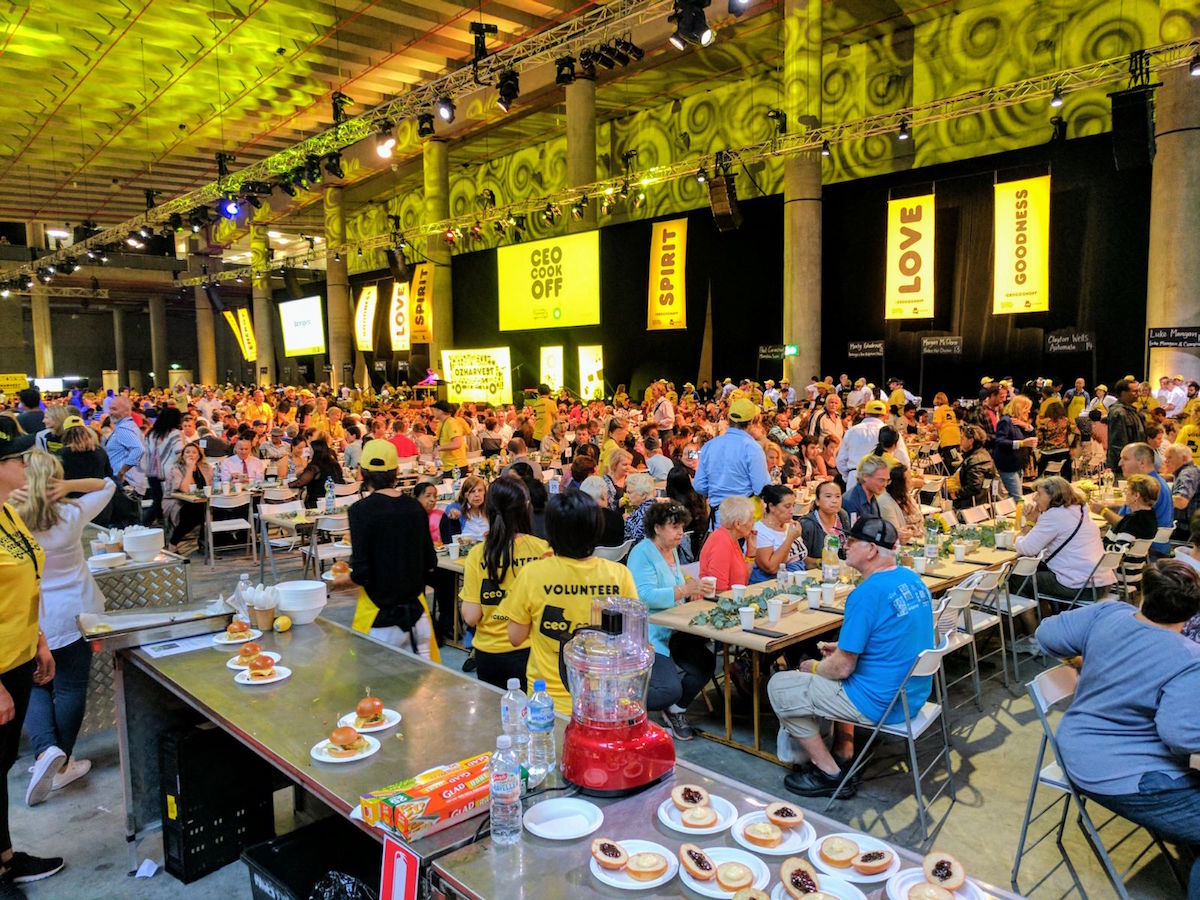 Last night, Chris Dutton, CEO and Founder of The CEO Magazine, joined Australian business leaders and top chefs at the CEO CookOff, an annual fundraiser aimed at helping OZHarvest provide meals to vulnerable people across the country.
The chefs in attendance were a who's who of the Australian foodie scene. CEOs cooked under the expertise and guidance of culinary superstars like Matt Moran, Neil Perry, Peter Gilmore and Masterchef winner Adam Liaw.
Chris had the pleasure of being paired with The Sydney Morning Herald Good Food Guide's 2017 Chef of the Year Federico Zanellato, head chef of LuMi Bar & Dining. Over 1000 guests, all from charities supported by OZHarvest, were treated to gourmet meals prepared by the teams, and were no doubt relieved that the chefs were on hand to ensure the food was top notch.
"This was the first time The CEO Magazine has participated the CEO Cook off and I'm annoyed. I'm annoyed we haven't supported this wonderful cause before and it is something we will be involved with in the future, and hopefully for many more years to come," says Chris, who thoroughly enjoyed last night's event.
The CEO CookOff was held at Barangaroo's The Cutaway. Radio hosts Rove McManus and Sam Frost MC'd the night, while Jimmy Barnes made a surprise appearance, and played a number of his well-known hits to the delight of the audience.
"The face of hunger is diverse and it's never quite who you think. For one night, CEOs, business leaders and chefs unite to make a positive impact on the lives of those less fortunate. It was truly a night to remember, full of love, humility, dignity and respect. That is the magic of the CEO CookOff," said Ronni Kahn, CEO of OZHarvest.
OZHarvest collects food that would otherwise go to waste, and redistributes it to people in need via over 900 charities across Australia. According to Ronni, two million people seek food relief each year and many agencies say they could take double to meet demand. So fundraisers like the CEO CookOff are vital. The nearly $1.7 million raised will enable OZHarvest to provide 3.4 million meals to people in need of food relief.