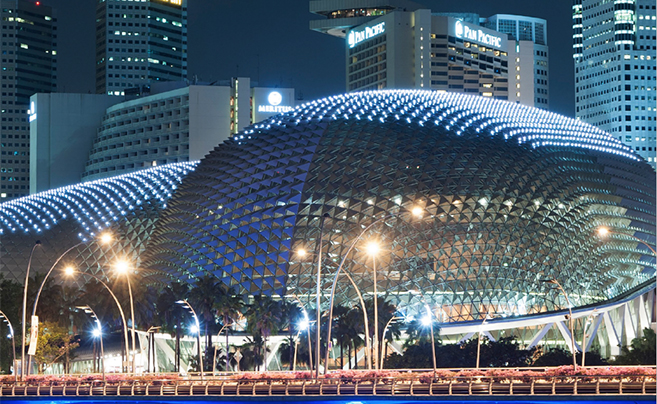 The CEO Magazine attended Gemstar Technology's Singapore Trade Mission (14-18 March 2016) to learn how Singapore can act as a launch pad for business in Asia, and to hear insights from executives who have already launched there or are looking to start-up in the future.
Gemstar Technology's CEO Gemma Manning has recognised the potential that lies in Singapore and is spreading the word.
"The World Bank ranks Singapore as the easiest country to do business across the globe and, as part of its innovation policy, its government has committed S$19 billion to support R&D initiatives," says Gemma.
Singapore generously supports entrepreneurialism and start-ups, and acts as a gateway to the rest of the Asian region, providing Australia with a wealth of opportunity to do business."
Gemma invited 6 delegates—Australian technology companies ranging from established firms right through to organisations in the concept phase—to Singapore for a week-long exploration into its business ecosystem. From 14-18 March 2016 representatives from these companies immersed themselves in the business environment, learned about the value of collaboration, saw what opportunities were out there, and looked into how their companies could expand into Singapore and beyond.
Attendees
Fiona Boyd and David Eedle, Co-Founders of automated data management system ParentPaperwork, which is being implemented in schools around the world
Lincoln Easton, Founder of Progressclaim.com, which helps businesses in the construction industry to fast-track the administration part of contract claims
Linda Simonsen, Founder of recruitment firm FuturePeople, who is championing greater workforce engagement as way to address Australia's productivity levels
Gary Zervas, CEO of carbonTRACK Australia, an electricity usage management system
Daryl Adair, Founder of JumpStart, a disruptive app to change behaviour when it comes to exercise
Gemstar's Martin Christmas spoke on behalf of Trent Clews-de Castella, Co-Founder of Scann3d, a 3D virtual tour and walk through provider which is making waves in the real estate sector.
Delegates were presented with practical advice on how to overcome challenges that might arise from Gemstar's corporate partners and Australian technology entrepreneurs who had already tapped into the Asian market. They were also provided with ample tips and tools to ensure their venture could be a success.
Presenters
Other highlights of the week included tours of Singapore's innovation hubs such as BASH (Build Amazing Start-ups Here), A*Star (Agency for Science, Technology and Research), FusionWorld, IDA (Infocomm Development Authority of Singapore), and SiTF (Singapore infocomm Technology Federation); a cultural evening at the hawker markets; and a closing dinner reception in Singapore's exclusive Tower Club.