---
Fast Lane: Alpina B4 Bi-Turbo
For a manufacturer that no-one's ever heard of to break into the car market is no easy task. But when its cars look quite familiar and drive as well as this, the name Alpina will start to, ahem, gain traction.
The first thing you get handed is a pair of goggles. Clearly, this means serious business. Abu Dhabi's desert heat isn't kind to the face when you're being blasted out as quick as a Formula One car; best to don those funny-looking specs right now. Once it starts, there's no turning back. And once it starts, you know all about it.
Yes, the Formula Rossa is the fastest rollercoaster in the world, going from rest to 240 km/h in a mere five seconds. Being thrown about, lifted high up, dropped and twisted around — it doesn't matter which rollercoaster it is, there's a lot of fun to be had. But you can't do it all day. Sometimes you just want the peace and quiet of the Ferris wheel.
Similarly, while sports cars are a barrel of laughs, occasionally it's nice to amble along, being cosseted in luxury, knowing there's a massive reserve of torque awaiting your right foot's command at a moment's notice. And that's exactly how Alpina sees it. Sorry, who?
Alpina, a German company based in Buchloe, has been associated with BMW since 1965. It enhances select BMW products, but is far more focused than any tuning company. As a family-owned business, it strives to create a unique take on each model in addition to making bespoke products that cater to those discerning customers who want things to be just so. Its longevity and production capacity is so vast that it's now classed as an automotive manufacturer in its own right.
Because these aren't mass-produced machines, the options for personalisation are virtually endless. Want a certain leather colour? No problem. An embroidered logo in the headrests? Whatever you like. Paintwork to match a certain household object? Can do.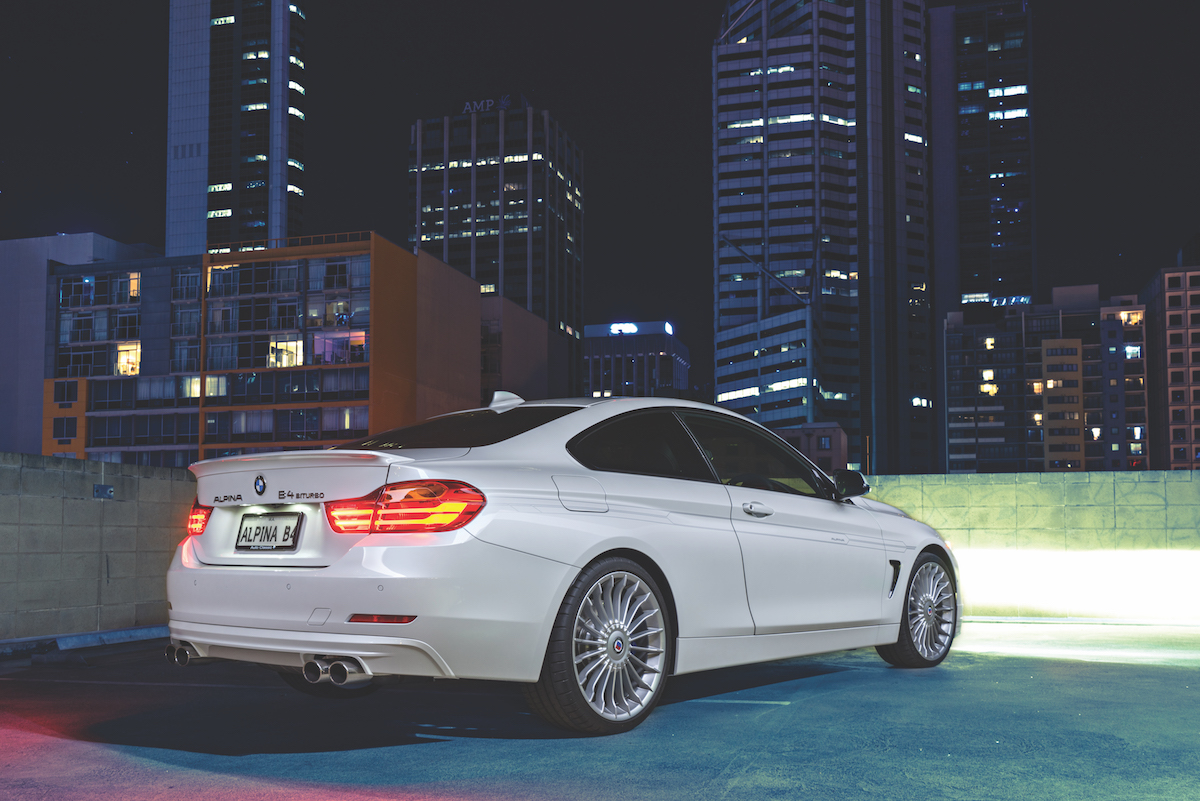 It's also unique, not just because of its sleeper disposition, but because Australia's allocation is far less than the demand dictates. The B4 Bi-Turbo is a rare beast, which only adds to its appeal.
Late in 2016, after plenty of success overseas, Alpina headed Down Under, kicking off with the homologation of its B4 Bi-Turbo. It's based on the BMW 435i, and while the bones are shared, the work under the skin creates an entirely different character. Priced at $166,400, the obvious comparison is with the BMW M4, which also has a twin-turbo 3.0-litre six-cylinder under the bonnet.
But it's critical that you clear any preconceived notions of similarities between the two. It's a bit like comparing a rollercoaster to a Ferris wheel: the M4 is a bit more manic, while the Alpina B4 Bi-Turbo has a far more relaxed and touring feel. But don't let its understated looks trick you into thinking it's the tortoise to the M4's hare.
Thanks to its two turbochargers, it makes a healthy 301 kW and a massive 600 Nm which, when put through this specific Alpina-tuned eight-speed auto, gives you a 0–100 km/h sprint of just 4.2 seconds. It builds to a crescendo, piling on the speed like an Airbus hurtling down a runway. But the most disconcerting feeling is how the power never runs out — it keeps on pulling until you chicken out and back off. Boy, this Ferris wheel has some grunt.
It also sounds brilliant. When BMW created its M cars, it lost the classic straight-six sparkle it was renowned for. Alpina saw this as a golden opportunity, and thanks to some clever induction and exhaust work (it's an Akrapovic system, by the way), the B4 relishes in presenting a true six-cylinder soundtrack in all its metallic glory.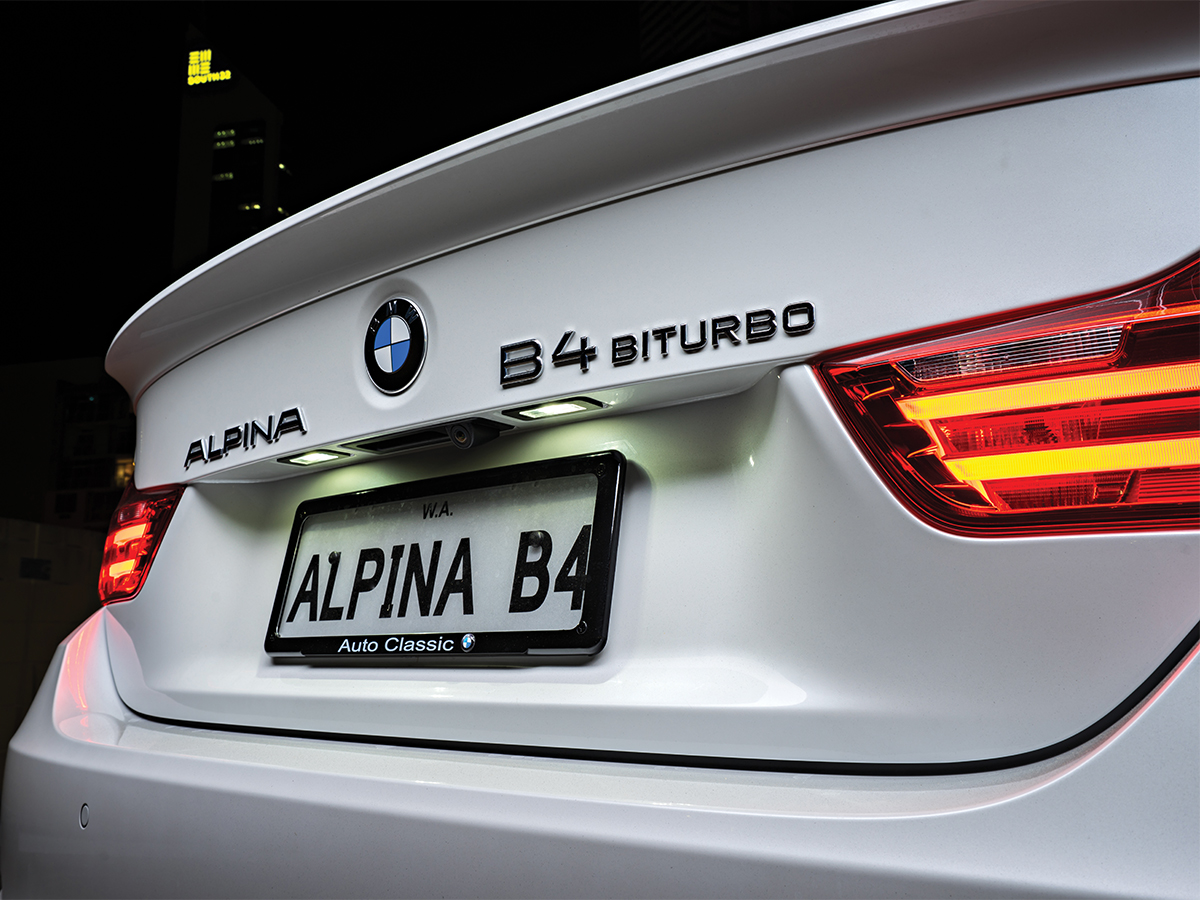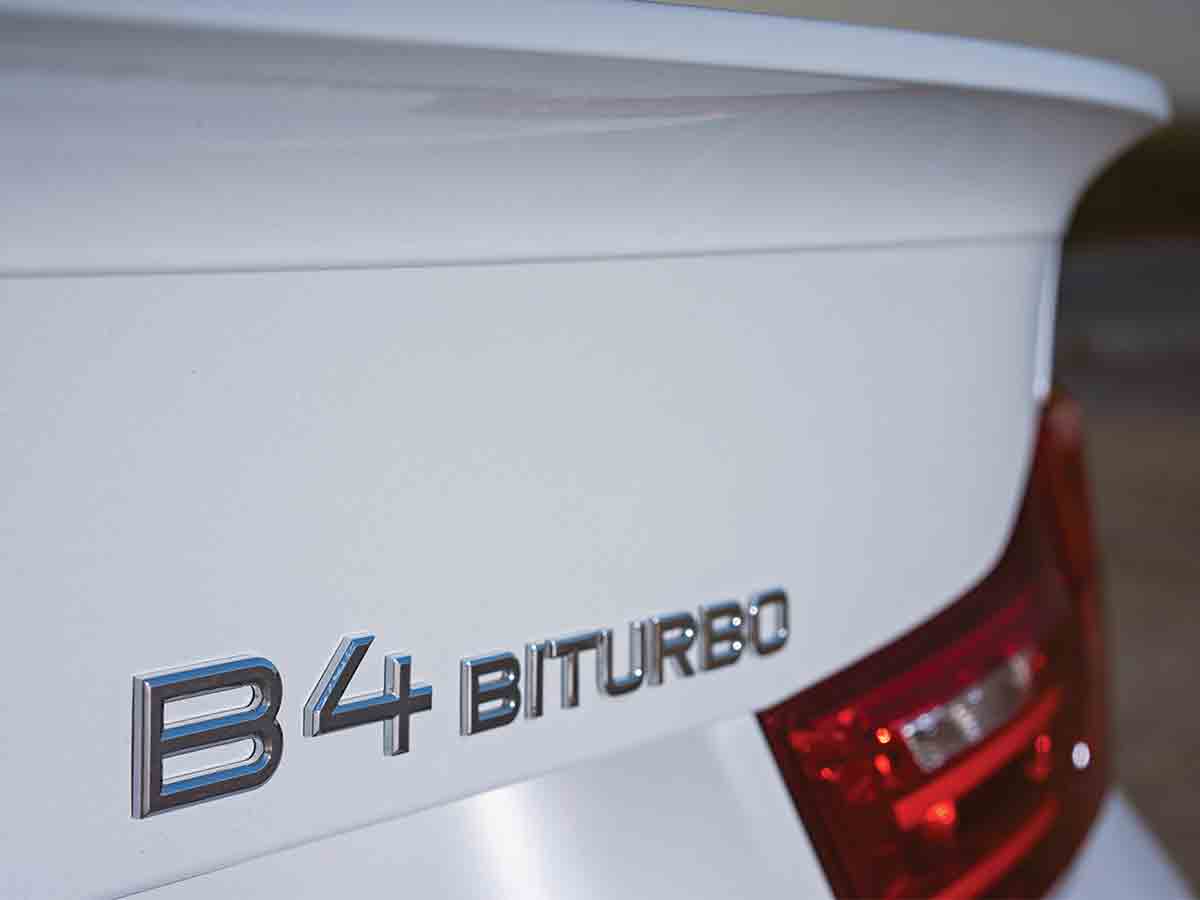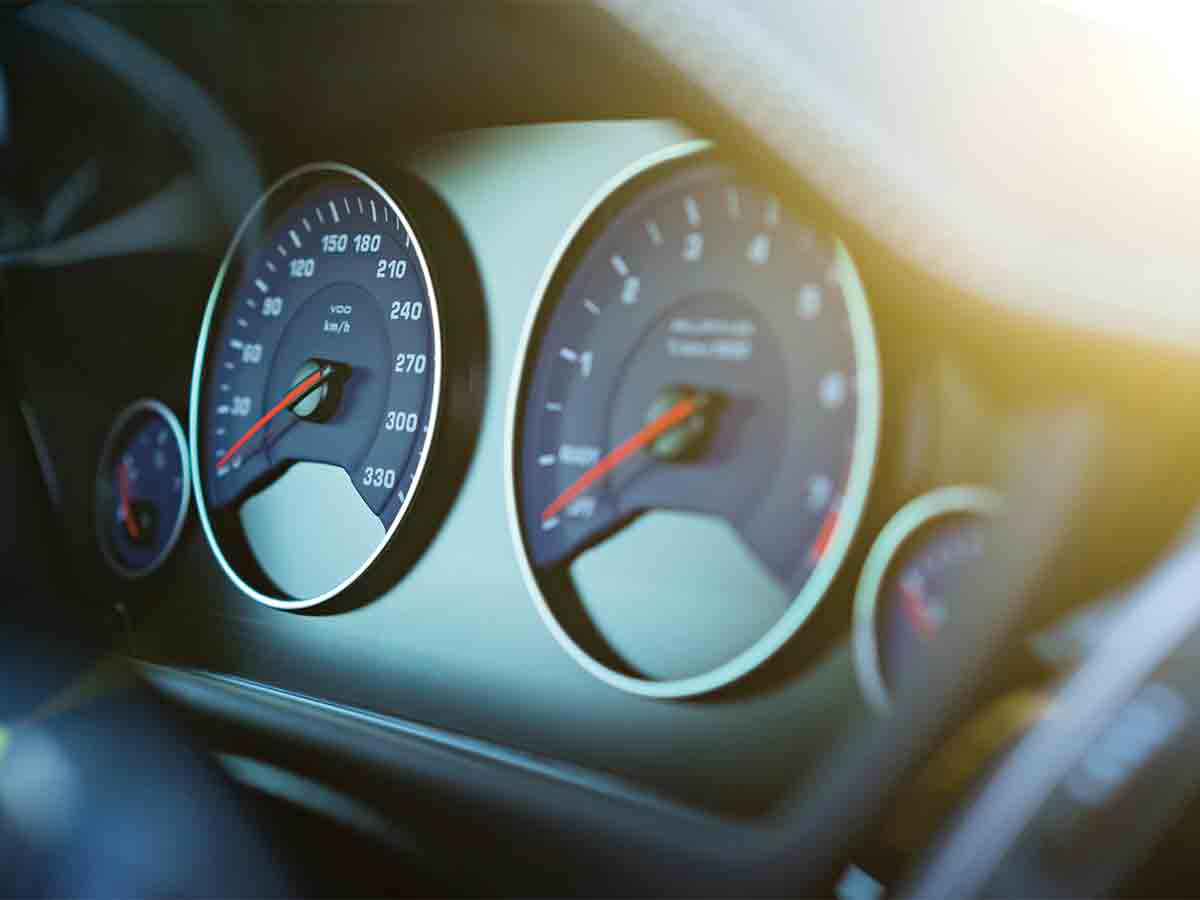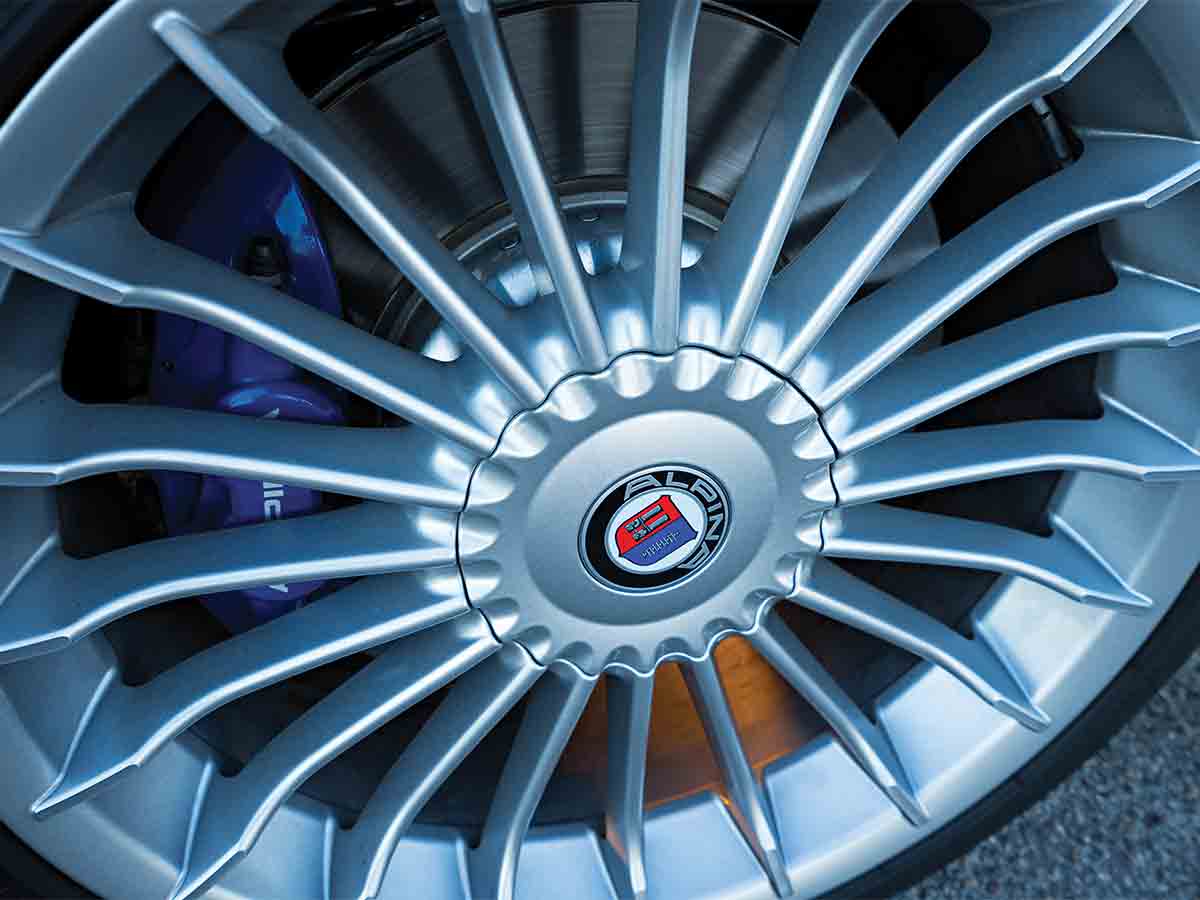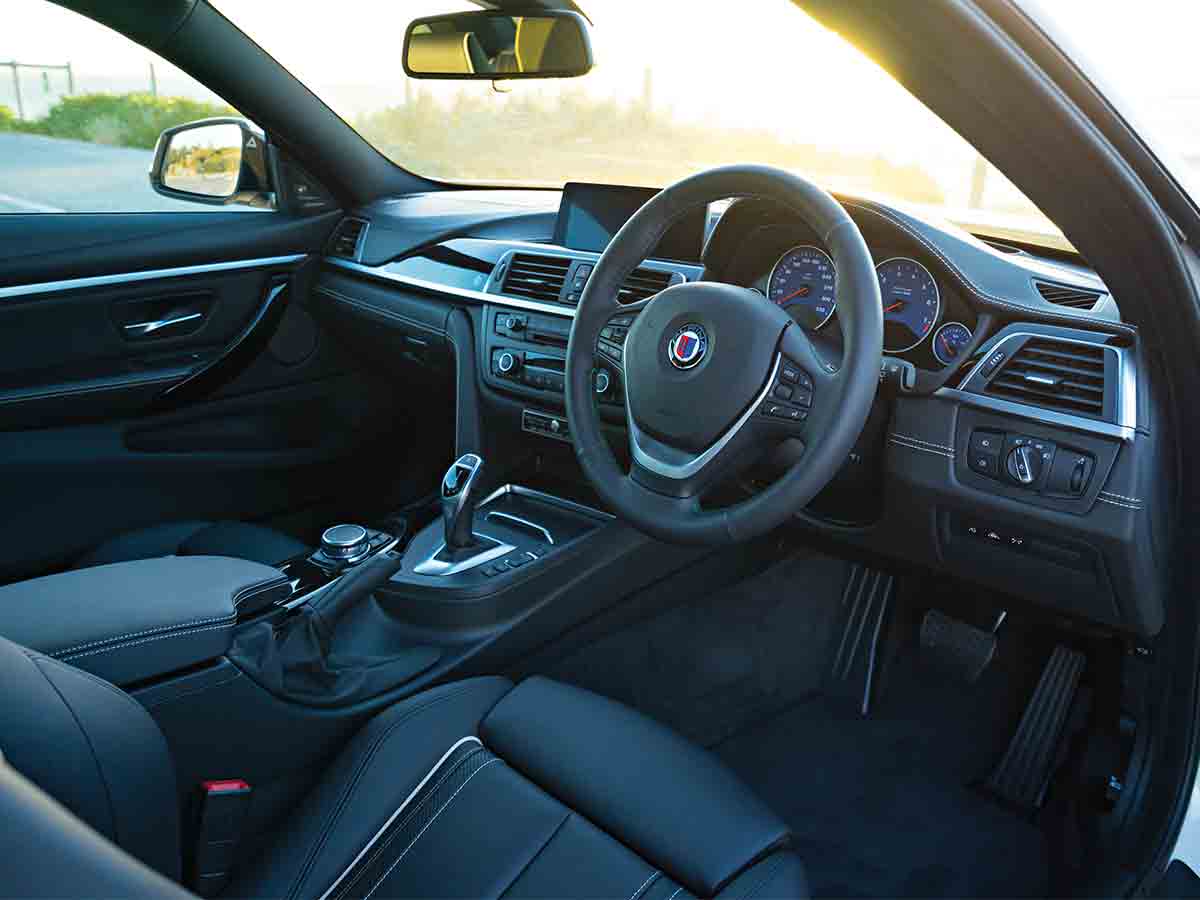 Inside, you'll find Alpina-specific trim detailing (and some unique materials, too) as well as hand-stitched seats and steering wheel in Alpina colours. Unlike the M4's slightly squishy steering wheel padding, the Alpina's wheel is firmer and far more appealing to the touch.
It also doesn't shout its sporting credentials with massive paddles behind the wheel; rather, it takes the 'quiet achiever' approach, with gear shift buttons that are hidden from sight but still within reach of exploring fingertips.
In front of the driver is a pair of  VDO instruments, and the excellent iDrive infotainment system has been left untouched, while the centre console comes with its own build number plaque. Okay, so some details do look a little 'tuner', but for the most part it would amble along in traffic blending in as another BMW.
Its drive experience, though, gives the B4 Bi-Turbo its own flavour. With crisp steering, it turns in nice and sharp, while the 20-inch, 20-spoke alloys combine with the adaptive suspension to give a beautiful ride, no matter whether you're in comfort or sport mode.
Because the torque is so plentiful and it comes in nice and low, it pulls hard out of corners without a lot of effort, so you never feel like you're on the ragged edge. It's not as quick point to point as the M4, but that's not the point.
Alpina has given it a far more sophisticated character, one that leaves the boy-racer image behind and has graduated to a suit and tie. And because it doesn't flag its racing cred with flared guards and silly wings, it flies under the radar, with the local constabulary overlooking its throaty growl. 
It's also unique, not just because of its sleeper disposition, but because Australia's allocation is far less than the demand dictates. The B4 Bi-Turbo is a rare beast, which only adds to its appeal.
It's a daily driver that will slingshot you when required. It looks familiar, but there's also something different about it. And it captures the aural magic of the classic BMW engine layout better than BMW currently does. It might not be as exciting as a rollercoaster ride, but Alpina certainly knows how to live life in the fast lane.