Doha: We built this city on gas and oil
Doha represents Qatar's ambitious attempt to turn a waning gas and oil resource into permanent prosperity.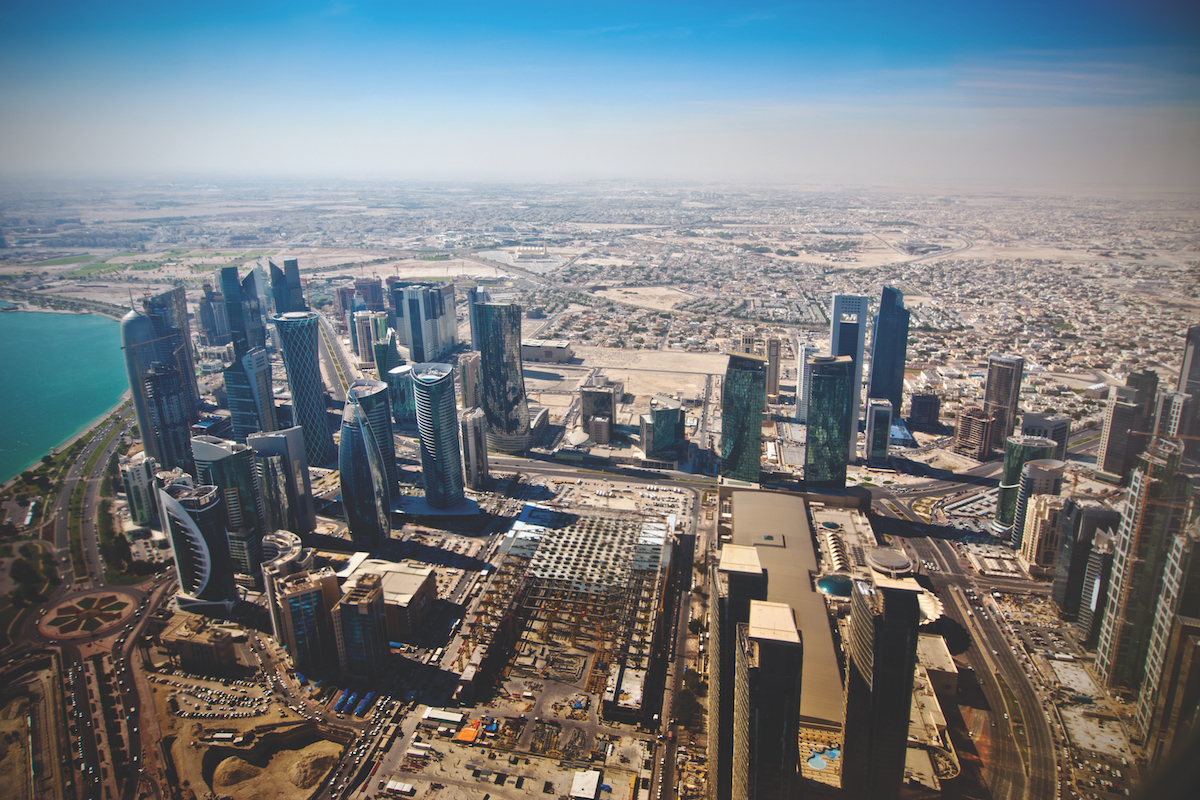 Arid, desert-ringed, bathed in scorching heat, the Qatari capital Doha boasts few of a city's usual natural advantages. Yet one is decisive: Qatar shares rights to the world's largest gas field, the Persian Gulf's North Dome, and to huge oil reserves besides.
In just a few decades, gas and oil wealth has turned a backwater fishing port into a forest of glass and steel towers. The city has reclaimed land from the sea with a series of giant marinas and man-made islands, as it tries to make itself the Gulf's commercial capital.
Expatriates
This city has been built by an enormous pool of mostly male non-Qatari labour from places like India, Nepal, Bangladesh and the Philippines. These expatriates, more than three-quarters of the city's population, mostly subsist on less than A$300 a month, with claims of high death rates on the World Cup soccer stadium and other construction projects.
Legal protection remains thin. On the other hand, Qatar admits more temporary economic migrants, relatively speaking, than almost any other nation on earth.
Political uncertainty
Doha's immediate future is hostage to Qatar's rocky relationship with its Persian Gulf neighbours, including Saudi Arabia, UAE, Bahrain, Egypt and Yemen. In June, these countries cut diplomatic ties with Qatar and imposed an economic embargo over its support of Islamist groups and its alignment with Iran.
Even if it does not last, the dispute has unsettled the city. Borrowing costs are up, and uncertainty over Doha's future in the region has cut investment flows; its horizon may soon show fewer cranes.
Estimated 2015 population
Estimated Qatari GDP per capita
Doha's rank in AT Kearney's 2017 Global Cities Index
Number of Doha US$ millionaires, as estimated by property firm Knight Frank
Built on oil
Hydrocarbons – gas and oil – fuel the desalination plants that supply the city's water and let it sustain a core population of more than 700,000 in the searing desert heat. Those hydrocarbons also contribute more than 60 per cent of Qatar's GDP.
Hydrocarbon money has given Doha probably the highest GDP per capita of any large city on earth. A huge government fund now underpins the city's development; its assets include London's Shard tower and Harrods department store.
But falling oil prices have slowed growth from the 20 per cent annual rates seen in the early 2000s. The Qatari government has responded by cutting back spending programs, and job cuts have arrived at state-owned Qatar Rail and Qatar Petroleum.
And profligate use of oil has helped make it one of the world's most polluted capital cities, according to the World Health Organization.
Boot strapping its riches
One day, the gas and oil will run out. The tiny nation is preparing for that day by making Doha an Arabian trailblazer, home to growing banks, a global wireless carrier (Ooredoo), the region's largest media group (Al Jazeera), a major world airline (Qatar Airways) and the 2022 FIFA World Cup.
The Education City complex hosts branches of the Carnegie Mellon School of Computer Science, Georgetown University School of Foreign Service, and Texas A&M School of Engineering, among others. A new rail transit system is scheduled to open in 2019.
Qatar has followed the United Arab Emirates aggressively into the international airline business, leveraging the Gulf's position as an ideal hub for Asia-to-Europe traffic. It now rivals Abu Dhabi but remains well behind Dubai in the race to be the Gulf's pre-eminent city.