Making it click: Australian retailers need online shopping
Why aren't big Australian retailers clicking with online shoppers? They need to, or they simply won't survive.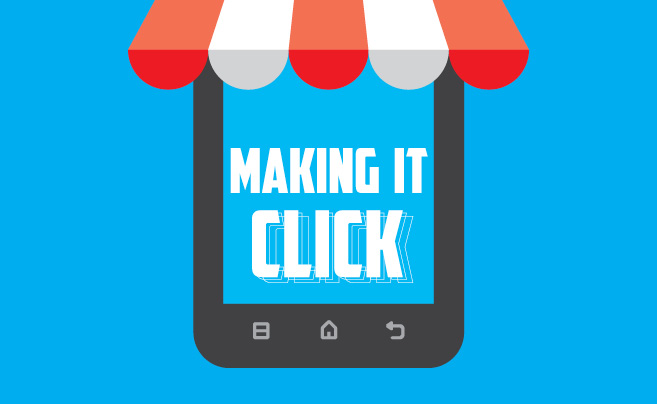 Big Australian retailers are still struggling to find a digital foothold when it comes to online sales and an integrated omni-channel strategy. Figures released in a Citi report from April this year show major retailers, including ASX-listed companies such as Coles, Woolworths, and Myer, continue to lag behind international benchmarks as well as smaller, local retailers in securing online market share
The report showed several major publicly-listed retailers struggled to hit the 5 per cent mark for online sales as a proportion of total sales. These retailers included Premier Investments (3.5%), Myer (2.8%), JB Hi-Fi (2.5%), Super Retail Group (1.6%), and Harvey Norman (0.8%). The report said this was well below the international average of 11 per cent. The best-performing Australian group was luxury goods retailer Oroton, which booked 8.4 per cent in online sales for the 2015 financial year.
The Citi report was released only a few weeks after the NAB Online Retail Sales Index report, which showed online spending was on the rise among Australian consumers.
The NAB Index estimated Australians spent about $19.2 billion shopping online, with the online retail sector increasing sales at almost three times the rate of traditional retailers.
The conclusion that can be drawn from this is that major Australian retailers are continuing to underperform despite much lip service being paid to the idea of online retail.
But why in a country with high levels of smartphone and broadband uptake, and with relatively strong consumer sentiment, are major retailers bombing so badly when it comes to clicking with shoppers?
You can download the full interview below…