21 things you didn't know about Hillary Rodham Clinton
Grammy winner, Alaskan fish slimer, chocolate fiend: these are the many unlikely guises of Hillary Rodham Clinton.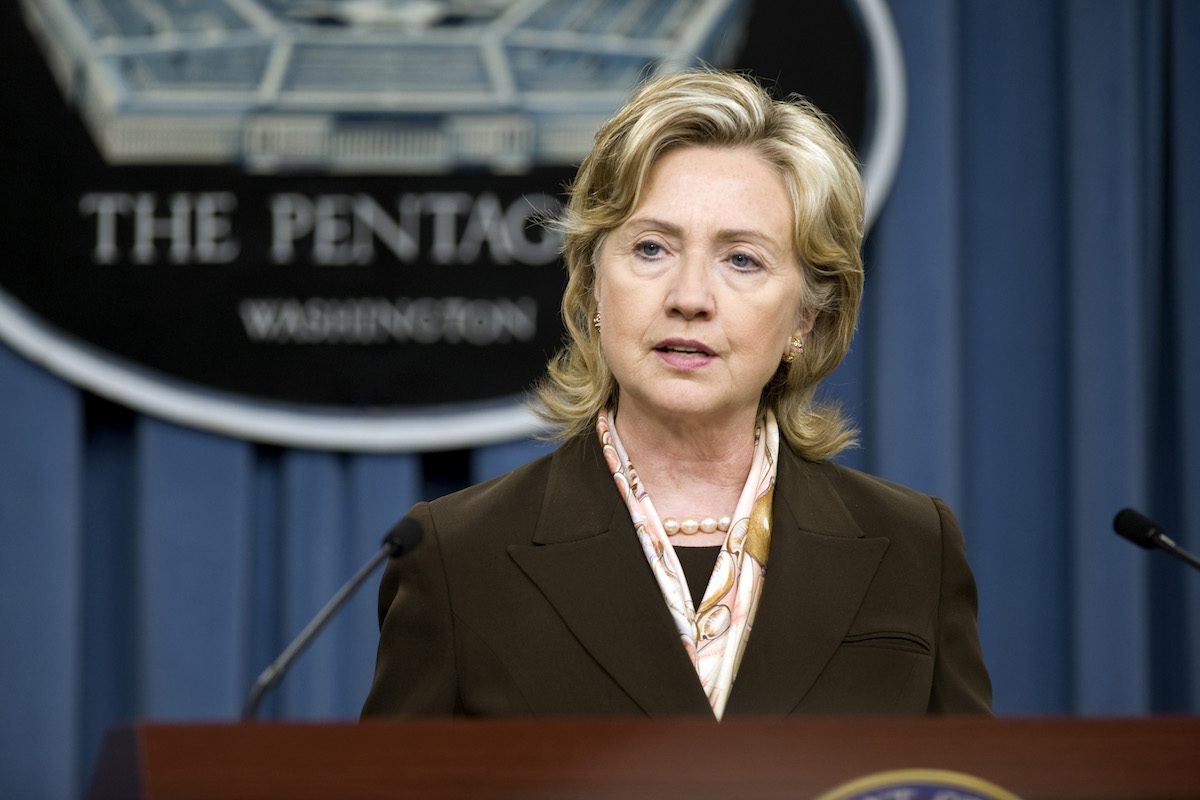 Considered a future President of the United States as far back as her college days, Hillary Rodham Clinton always seemed destined for a life in the spotlight.
Her advocacy for childrens' rights and her influence on healthcare reform are well known, as is her time as First Lady, Senator for New York and Secretary of State, not to mention her 2016 US Presidential campaign.
Even in such a high-profile life, however, there are still a few fascinating details that shed light on the multiple careers of Hillary Rodham Clinton aka 'Evergreen'.
21 things you didn't know about Hillary Rodham Clinton
Her dream job as a child was to be an astronaut.

She wrote to NASA about her plans, but received a reply that they didn't take women.

As a high school freshman, Hillary often wore her Girl Scout uniform to class.

Perhaps despite this, she was voted 'Most Likely to Succeed'.

She won awards for her community service from Daughters of American Revolution,

a not-for-profit organisation that preserves historical sites and promotes patriotism.

Hillary was involved in politics from her days at Wellesley College,

though she started as head of the local Young Republicans Club and campaigned for Barry Goldwater.

One of her summer jobs as a college student was sliming fish in an Alaskan canning factory.

She later told David Letterman it was her favourite summer job, though she was quickly fired for asking too many questions.

As president of the College Government Association at Wellesley College,

she became the first current student to give the college's commencement address. The speech received a seven-minute standing ovation and was featured in Life magazine.

Partly inspired by a meeting with Martin Luther King Jr and her interest in his work,

she changed her allegiance to the Democratic Party in 1968.

She attended Yale Law School where she continued her interest in advocacy for childrens' rights.

The degree she earned meant she was the first US First Lady to have postgraduate qualifications.

Outside the Yale law library one day,

she marched up to a fellow student who had looked at her admiringly in class. "If you're going to keep looking at me and I'm going to keep looking back, we at least ought to know each other's names," she said. The student was Bill Clinton.

When she was 27, she visited a Marines base and expressed an interest in signing up,

only to be rejected by a young recruiter, who told her: "You're too old, you can't see and you're a woman," Clinton recalls. "I decided maybe I'll look for another way to serve my country."

In 1974, she was part of a team of 43 lawyers

(but only three women) who worked to impeach President Nixon.

As first lady of the state of Arkansas,

she co-founded the Arkansas Advocates for Children and Families, a body that continues to provide research and advocacy on issues affecting children.

In the 1980s, she became the first woman to ever serve on the board of retailer Walmart.

She used the position to push for more women in management positions and to introduce energy-saving design features into stores.

On two occasions, she was named one of the 100 most influential lawyers

in America by The National Law Journal.

She won a Grammy for Best Spoken Word Recording

for her 1997 book It Takes a Village. Other notable winners include Martin Luther King Jr, Jesse Jackson and husband Bill.

Continuing her interest in the rights of young people,

she convened the White House's inaugural conference on teenagers in 2000.

sold a staggering 200,000 copies on its first day of release. Less well known is her compilation of letters children wrote to the White House pets Socks (an adopted stray cat) and Buddy (Labrador retriever).

Her secret service code name

as First Lady was 'Evergreen'.

Her secret service code name as First Lady was 'Evergreen'.

In 2016, Arizona Republic endorsed Hillary in her campaign against Donald Trump.

It marked the first time the paper, which started in 1890, had ever endorsed a Democrat for President.

When on the campaign trail,

Hillary never went anywhere without a bottle of hot sauce, which she likes partly for its immune-boosting qualities. She is no clean eater, however, having once said she cannot resist "anything that even comes close to having chocolate in it, on it, around it."

Despite losing the 2016 Presidential election,

Hillary won the popular vote and the 65 million votes she received has only ever been topped by Barack Obama.
Hillary Rodham Clinton tours Australia and new Zealand in May 2018 with The Growth Faculty. Find out how you can see her here.