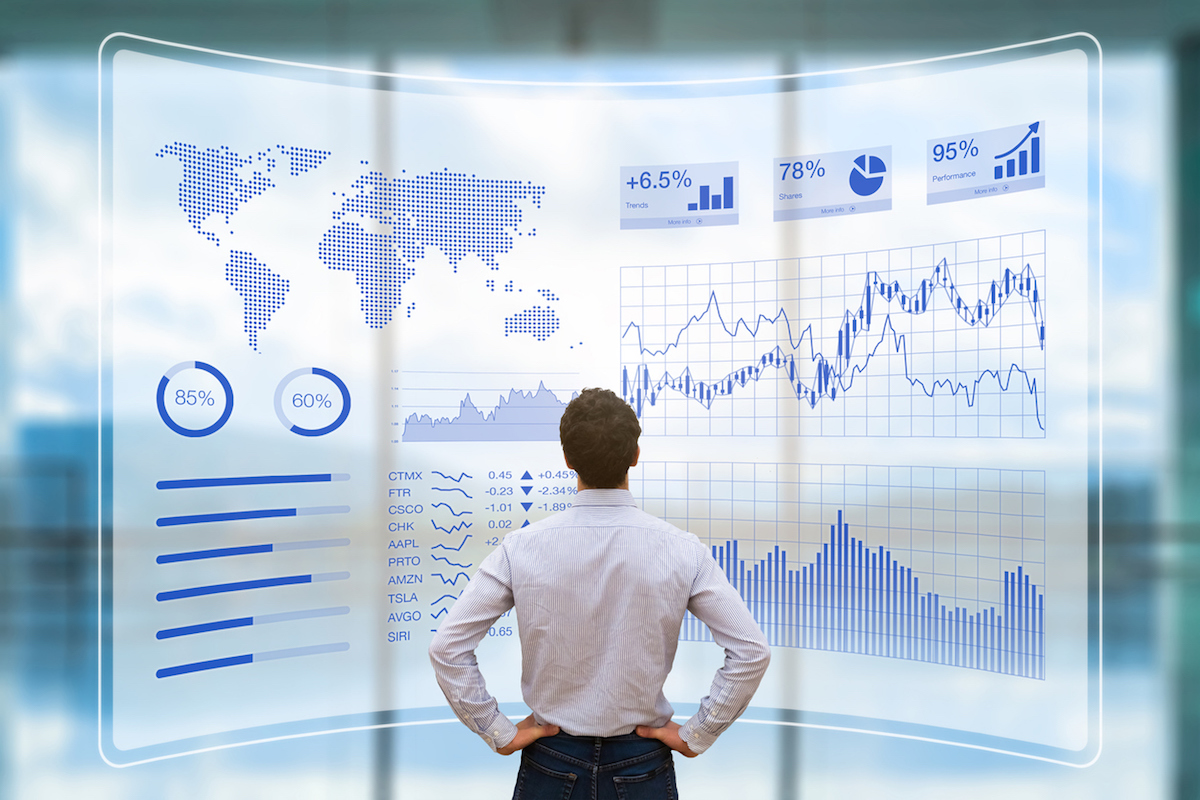 Understanding data has always been the key to making informed business decisions. However, in recent years we've seen a transition as data analysis has been elevated from the back office to the boardroom. While data is commonly referred to as the 'new oil', it would be more apt to say data is the new 'gold mine' – one that anyone can mine with the right tools. But mining this data is merely the first part of a bigger journey, as businesses seek to understand the data at their disposal and derive valuable insights to influence their decisions.
Climbing the data mountain
IDC predicts that worldwide revenues for Big Data and business analytics will grow to more than $203 billion in 2020, as data analysis becomes more ingrained in core business activities.
This is not the first time that the enterprise space has been influenced by technological change and the promise of data. The dotcom boom of the 90s set the wheels in motion for data to become the heart of enterprise, bringing with it new technologies to challenge business processes.
The data evolution continued as the rise of the internet challenged the ways in which businesses interacted with their customers and peers, providing new ways to engage.
Ever-increasing technological advancements have given way to the data deluge, with organisations now able to capture more information than ever before about their customers, prospects and employees. This has revolutionised the ways in which businesses use their own data, and combine it with other publicly available information, to derive greater insights.
However, it's not just having an abundance of available data that has changed the way businesses are run. The relevance and timeliness of data is key, particularly across industries such as Financial Services and Manufacturing. Businesses must be able to slice their data in an effective way, deliver it to the right people, at the right time and in the most readily digestible way.
Finding a business insight needle in a data haystack
In today's data-centric world, organisations are able to collect data on just about anything –from customers and transactions to devices – and the amount of data that is produced is overwhelming. According to IBM, we create 2.5 quintillion bytes of data every single day.
The possibilities to use this data are endless. Despite this, obtaining business insights from the mountains of structured and unstructured data can be difficult, almost like finding a needle in a haystack. Daily data is a 2.5 quintillion-byte-haystack and business insights are the hay-coloured needle.
This is only the beginning
While it is true that deriving business insights from a vast amount of data is challenging, it's also becoming simpler in a lot of ways. As a result, there is a call for people and organisations alike to be more data literate so that they can more easily use it for effective storytelling that drives crucial business insights.
While big data has always existed, it is clear that the data-driven revolution is just beginning, and organisations must adapt in order to remain competitive. By cooperating internally, a data-literate company can break down data silos and determine valuable business insights quickly.
This is in line with the visible shift towards companies wanting to leverage data to drive effective decision making across every level of staff from floor sales executives to backend operations. For example, this may include staff across HR, marketing, finance and even facilities management.
Of course, this is a two-way approach, and both methods must be used concurrently to achieve the best results for a company. First, businesses need to make their data accessible to employees at every level in the company. At the same time, employees need to not only become data literate, but also think critically about the information that is presented through data analysis.
This approach will make finding that needle in the haystack easier for data savvy companies than for those companies that haven't yet evolved. That kind of business intelligence is priceless when it comes to delivering value.