The business sense behind cloud
Cloud-based IT is increasingly becoming the strategic differentiator that gives businesses an advantage in competitive markets.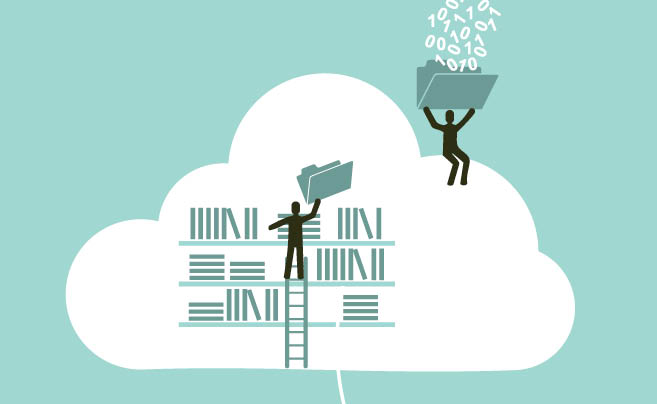 No longer only a concern for IT managers or CIOs, IT strategy is becoming increasingly central to the long-term profitability and growth of an organisation, and therefore an important consideration for the business director. The business world is seeing an immense cultural shift when it comes to IT, as many companies have come to understand the important role of technology in transforming and facilitating ongoing success. Increasingly, IT is being seen as having the potential to enable new revenue streams and significantly reduce costs.
In this changing business landscape, business leaders have an integral role to play in overseeing and driving IT innovation and are caretakers in ensuring the company is prepared to capitalise on the next generation of IT opportunities.
The adoption of the cloud is one such IT opportunity. Cloud is no longer in hype mode; it is widely accepted as a game-changer. The business sense behind investing in the cloud is clear: It enables you to better manage your IT resources by outsourcing day-to-day maintenance to leading global cloud providers. This frees up operational expenditure to reinvest in other, more profitable areas of the business. Cloud providers compete heavily with one another to offer desirable pricing, and deliver constant innovation in the form of ongoing updates.
Why go to the cloud?
Organisations that are making the transition to the cloud are enjoying greater levels of business scalability and agility, with less redundancy when it comes to the ways in which people and time are managed. As a result, these resources can be put to greater use, with a renewed focus on identifying and seizing important growth opportunities rather than managing day-to-day IT issues. Additionally, cloud-based technology can work in conjunction with on-premise storage to offer speedier disaster recovery when needed.
Until recently, the cloud was reserved for applications that took care of tier-two business needs, such as testing, development, and backup. Adoption of cloud is starting to take a monumental step forward, with a push towards hosting more business-critical applications such as databases, email servers, or enterprise resource-management systems in the cloud. This practice, which seemed risky and foreign five years ago, is becoming the norm as businesses become more trusting of cloud services and the benefits become increasingly apparent.
The profound and permanent shift in how Australian businesses use and rely on the cloud will better equip executives to respond to their increasingly complex business environments. However, several key considerations weigh in when it comes to investments in this area.
No two cloud providers are the same
Many factors are frequently overlooked when it comes to selecting a cloud solution, resulting in businesses unwittingly sinking valuable funds in a cloud service that is not a good fit. Clearly, the cheapest option is not always the best, but neither is the most expensive, so it's important to invest the time in doing your due diligence and making an informed decision.
A particular offering may appear relatively inexpensive at first glance, but it is important to consider and compare the full range of associated costs, particularly those that come about as a result of poor data security. It is important to understand the sovereignty of data, so ask the provider in what country the data will be located and who else has access to the cloud. Also consider what type of encryption is used or provided, and what certifications the provider has.
Another vital consideration is whether it would cost your business to get out of the contract. Is there an exit fee? How expensive is it?
Scalability is a two-way street
With the exponential growth of data and incredible technological innovation we have seen in the past decade, scalability is the fashionable IT buzzword of today. This is with good reason as businesses want to be ready for the IT challenges of tomorrow, and they want their IT systems to have the ability to grow with the company.
However, many organisations fail to look for a system that will allow them to dynamically shrink their storage requirements on demand. Scalable infrastructures should of course be able to support the business as it grows, but also enable you to reduce an allocation to save money when the capacity is not needed. This will add immense value to the company.
It is important to understand your business's storage and performance requirements, usage patterns, and backup needs to adequately evaluate which provider can truly meet or exceed those needs as they change and evolve over time.
Know the value of your data
In an evolving IT environment where data growth is unpredictable, one of the key IT decisions businesses make today is the type of data to host in the cloud, retain on-premise, or alternatively what combination of public/private cloud is appropriate for them.
With organisations of all sizes under pressure to deliver applications to users faster, test and development data sets have always been prime candidates for the cloud. These data sets that are used for building software applications can be easily recreated if lost, and are widely used to test the waters by many businesses.
More and more, mission-critical data is being moved to the cloud. In making this transition and hosting increasingly mission-critical data in the cloud, it is important to have a clear understanding of the service-level agreement you have in place with your cloud provider. With data being such a valuable asset, you want to ensure that you deeply understand exactly what kind of support will be provided to you and your business on an ongoing basis.
Mitigate your risks
When moving any data sets to the cloud, ask yourself, "Can the business survive if the cloud provider has an outage?" If the answer is no, then it is important to have a contingency in place.
Consider retaining core, mission-critical data on-premise in a private cloud under the management of your own IT team and hosting a copy with a public cloud provider. This approach ensures that any data loss is mitigated in the event of a failure at either site. Alternatively, it may be suitable to investigate building a hybrid cloud whereby your own company handles data recovery, either in the public cloud or on-premise. When disaster strikes, too many businesses are unprepared.
Stick with what you know
Many companies forget that the storage vendors they have relied on in the past to handle their data needs are now working hand-in-hand with cloud providers to tackle the next generation of data-management opportunities.
If your business has a trustworthy storage platform in place that has worked reliably in the past, consider prioritising cloud providers that also have a relationship with that vendor. You can speak to your current storage vendor about the cloud service providers they work with and would recommend.
Choosing a cloud provider that works with your current storage vendor can help to make the transition to the cloud as seamless as possible. Backups, data recovery, test, and development can be smoothly moved to the cloud, with fewer requirements for data transformation. Additionally, this approach often means few changes to business processes when you embrace the cloud, minimising disruption to business operations.
The full article can be downloaded below…