Good habits equate to greater productivity
Find out how to encourage good habits in leaders in order to create greater productivity in teams.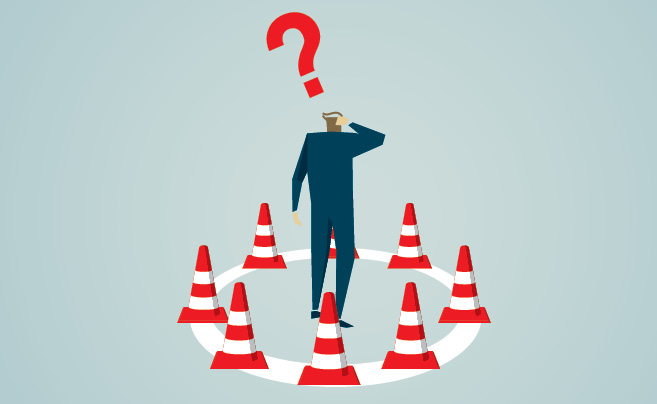 Soon after an organisation decided to cut the use of hire cars to save money on airport transits, the 4 executives responsible for the decision flew from Sydney to Melbourne. Eager to encourage good habits, they joined a taxi line to head into the city.
Being a busy Monday morning, they stood in line for 1 hour waiting for a taxi, then sat in peak-hour traffic for another hour or so. Taxi drivers are paid by the meter, while their hire-car drivers had fixed costs and would take back streets to avoid traffic and get to their destination quickly.
The executives lost nearly 2 hours in productivity each, and only saved $3. You can imagine how quickly they reversed this decision.
Flexible deadlines
A manager I coached told me his director was a soft touch. It had become known in the organisation that reporting deadlines were flexible. This meant 12 noon on a Tuesday, could be pushed to 5pm on Wednesday if you went straight to the director for the extension rather than ask team members who were completing the work, as they were much stricter.
The team still had to deliver for the CEO on time and would regularly have to work back until 11pm to complete the project. The flow-on effect from this was a lack of retention of talent within the team. Employees became frustrated at their lack of control over their work and so looked for other opportunities outside of the organisation.
Every CEO I speak to these days is looking to achieve more with less. I would recommend looking to your leadership team to encourage good habits, starting with the basics.
3 ways to encourage good habits for greater productivity
Limit distractions in your environment
Open-plan offices are extremely effective in getting the most out of our space, allowing for relationship-building across teams, and optimising opportunities for learning through osmosis. Unfortunately, they also impact on team productivity and can lower individual IQ by as much as 12 points.
Working-from-home policies and quiet rooms can help provide employees create the conditions they need to focus on high-value tasks. Encourage employees to develop habits to fight off interruptions like 'do not disturb' protocols and asking each other questions in batches.
These simple measures can save individuals up to 2 hours each day and therefore create greater productivity.
Control email
The Harvard Business Review recently reported that executives receive an average of 30,000 pieces of information each year.
One of the most effective strategies that can help individuals deal with email overload is batching email rather than reading and responding to requests on the fly. This simple habit can save employees another 2 hours each day.
Unfortunately, some leaders expect an immediate reply to their emails, even when sent after hours. The impact is that employees don't have downtime, are unable to achieve work-life balance, and become less focussed at work.
Meeting mayhem
A common complaint from executives is the number of meetings they attend. When I encourage them to start declining or pushing out meeting requests they tell me that there are certain meetings that are mandated and extremely unproductive.
'I have to attend a 3-hour operational committee every week, only 10 minutes of which relates to me,' or 'I have to attend a project meeting that is held to make sure everyone is on track. I always am—it's run for other people—and it's a complete waste of my time.'
The test of a good meeting is the achievement of outcomes. Encourage your team leaders to ask 'Is a meeting really necessary?' to never accept a meeting without an agenda, to always confirm outcomes prior to meeting conclusion and allocate time for delivery of promises.
These 3 good organisational habits can save your company thousands of man hours, create greater productivity and ensure execution of strategy. Look to the habits of your leaders to test whether gains in productivity can be achieved.