It takes a company to raise an attitude and change culture
Organisational culture change cannot happen overnight, it's the culmination of a company walking the talk together.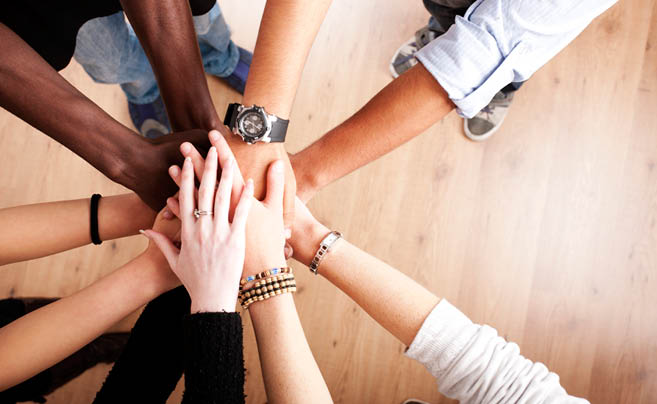 Changing a business culture requires a commitment to changing the often unconscious, yet endemic behaviours that exist within a business. It's time for all of us–irrespective of age, gender, skin colour, or what school you went to–to take responsibility for creating the cultures and teams that everyone wants to be a part of now and into the future.
Changes in organisational culture and behaviour cannot be created overnight via workshops, consultant input, or a printed and framed statement on the reception wall. Culture is something that develops and forms as a result of the vision, behaviours, actions and values of the entire team, particularly those at the top.
It is the responsibility of everyone, from the top to the bottom, to consistently take the right action–walking the walk and not just talking the talk–to build an organisational culture that is understood, trusted, believed and acted upon by all. Developing a culture is about supporting what is right and unashamedly shining the spotlight on what is wrong.
With regards to gender equality, it's about developing a world where women and men are not simply 'leaning in' as Facebook COO Sheryl Sandberg so famously indicated, but where men and women across all levels of the business are leaning out; supporting and sponsoring female talent as equally as male talent, and valuing the strengths that each bring to the table.
As business leaders, it is imperative that we are individually clear on our value systems, and that we live and breathe these values in every behaviour, decision and action we take. We need to trust our own individual leadership style to achieve the best for our own success, our team's success and the financial success of the company. Creating an organisation that we want to work within and that we want others to enjoy being a part of, requires the soul of the organisation to permeate everything–and its more than just words.
Our teams are searching for leaders who have the strength to lead, share, learn and grow; who are actively curious and willing to make change; and who strengthen others, and build cultures that encourage diversity of people, opinion and thinking. We need to be brave enough to drive change and innovation, and build cultures in which people from diverse skill bases, demographics, genders and industries have the opportunity to speak and be heard.
People want to work for companies that possess a diverse business culture. Additionally, talent is retained, individuals are nurtured to achieve more, and future leaders are sponsored and developed.
The way to do this is to listen to what the employees in your organisations are saying now and do something about it. Today not tomorrow. Right here. Right now.
And if you don't? Well, next week, or next month, a group of leaders will be standing scratching their heads, saying, "Well, obviously they didn't believe in the company's vision," while one or two true champions of change beat their heads against the boardroom wall knowing that the company's vision didn't believe in them.
It may take a village to raise a child, but it takes a company to raise an attitude.