Jane Fraser started as CEO of Citigroup on 1 March, the first woman to head a major Wall Street bank. It marks a huge milestone for women and one that should be rightly applauded.
As Jane Fraser's first day as CEO comes to a close, the focus is clear. Our world is being reshaped by a range of forces, which have only intensified during the pandemic. To win, we need to adapt and transform together as a team. pic.twitter.com/N8xPk9pjYx

— Citi (@Citi) March 1, 2021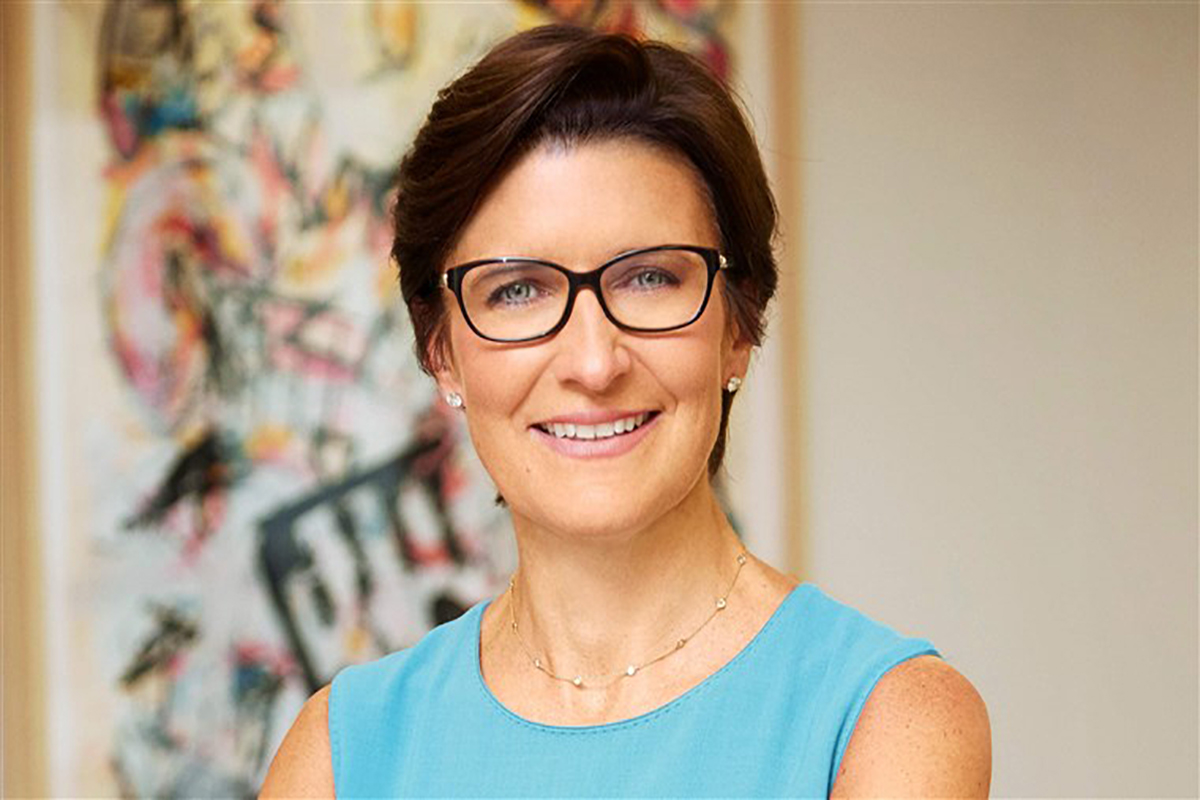 However, Fraser is far from the first woman to run a bank and, in reality, these women have helped light her way in an industry that remains a male bastion. A 2019 McKinsey study stated women made up nearly half of entry-level positions in financial services, but only about one in five C-suite positions. In a report on the state of gender parity in finance in 2020, consulting firm Oliver Wyman found that women held just six per cent of CEO positions at major financial firms globally in 2019, a two per cent point drop since 2016. Women also comprise only about one in four corporate board seats in finance.
The CEO Magazine has highlighted those women still in charge of banks and financial institutions that paved the way for Fraser's appointment.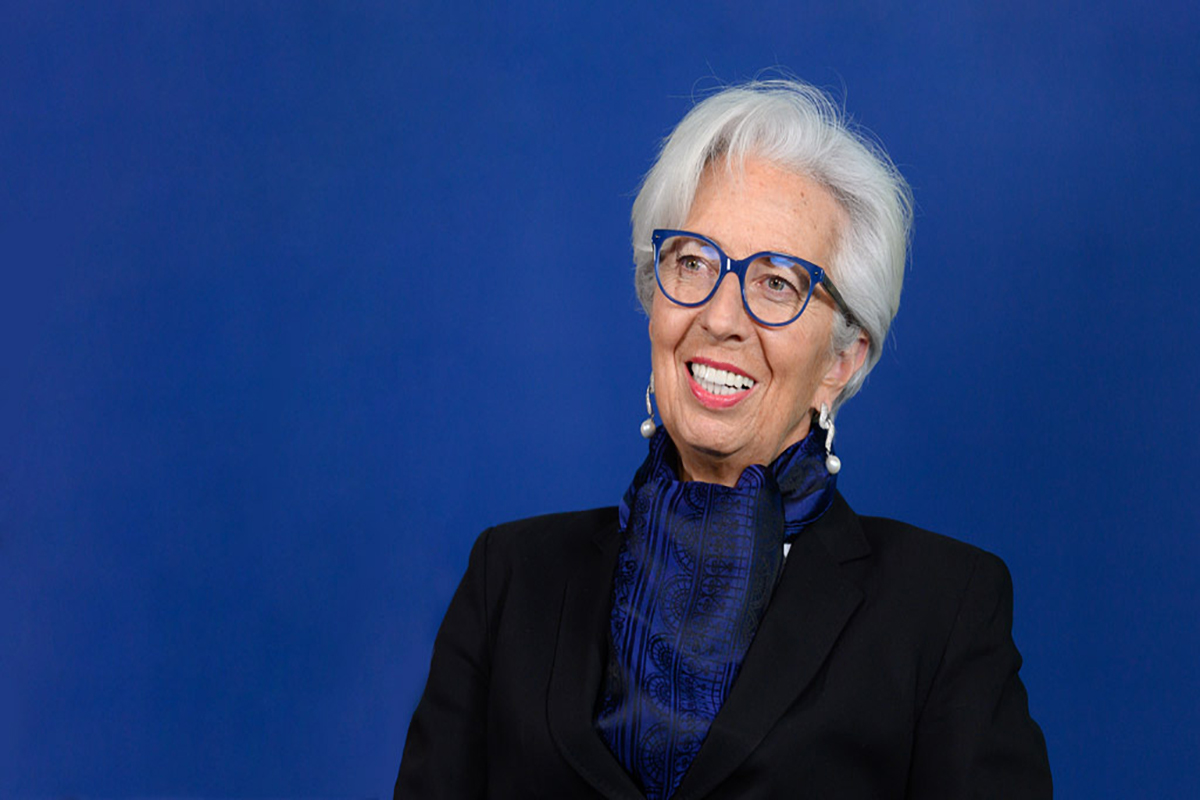 Lagarde, 65, a French politician, businesswoman and lawyer, has been President of the European Central Bank (ECB) since 1 November 2019. From July 2011 to September 2019, Lagarde was Chair and Managing Director of the International Monetary Fund (IMF). She was the French Government's Minister of the Economy, Finance and Industry from 2007 to 2011. She is the first woman to become Finance Minister of a G8 economy and is the first woman to head both the ECB and the IMF.
"Make sure that it's not just about you, that there are other younger women that are also coming up the ranks," she told Forbes, "so that the day when you stop, they are there to also take space."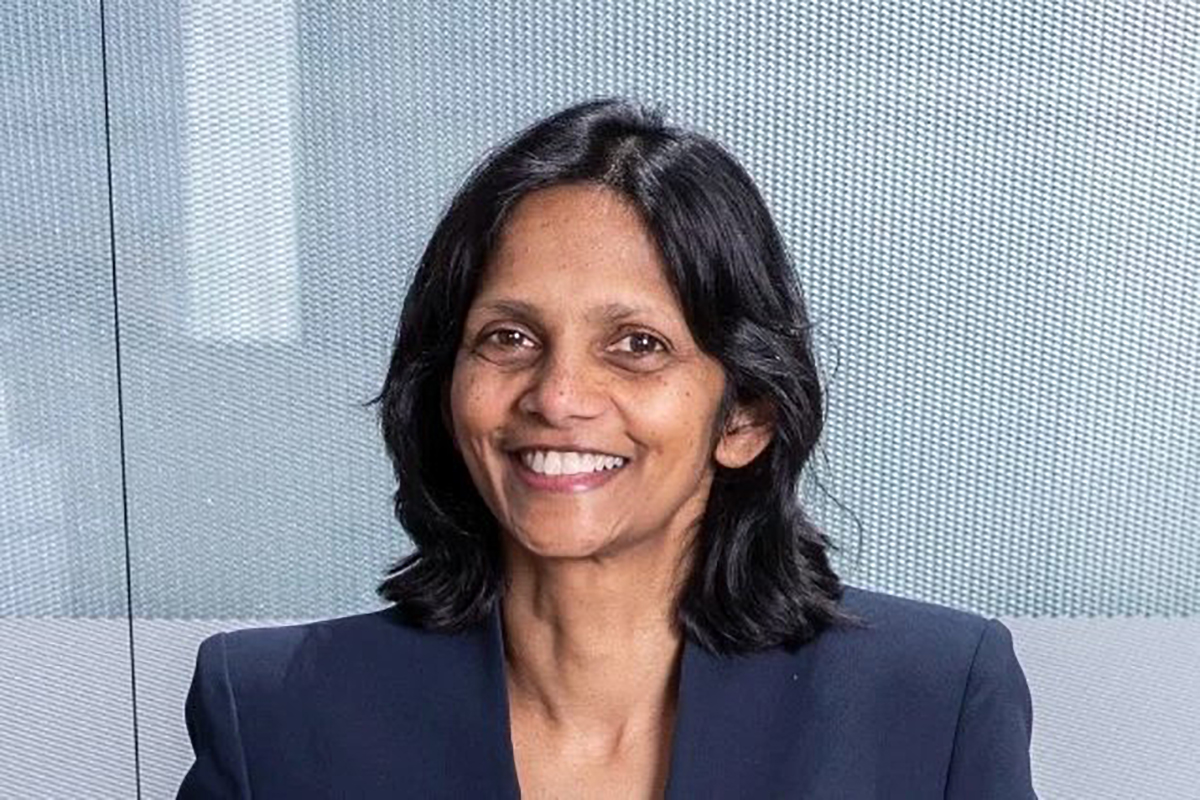 Wikramanayake, 58, became the Managing Director and CEO of Macquarie Group in December 2018, making her at the time the only female CEO in Australia's top 20 companies based on market value. She started working for Macquarie Bank in 1987 and before being appointed CEO, she was responsible for the firm's Asset Management arm valued at US$387 billion.
"We need the richest possible combination of different ages, genders, cultural and racial backgrounds, diversity of sexual orientation and socio-economic backgrounds and experiences — and regardless of any disability," Wikramanayake told a Chief Executive Women event in Sydney, Australia.
"This allows us to challenge each other's perspectives in forming better collective decisions, improves understanding of regional and sectoral nuances and gives us greater empathy in serving a much broader client and community base.
"It also makes for a much more interesting workplace.
"Working to ensure diversity of thought and capability is critical. We've seen many times a diverse team delivers stronger results than any individual or homogenous team.
"My main message to girls out there is: 'Why let boys have all this fun?'"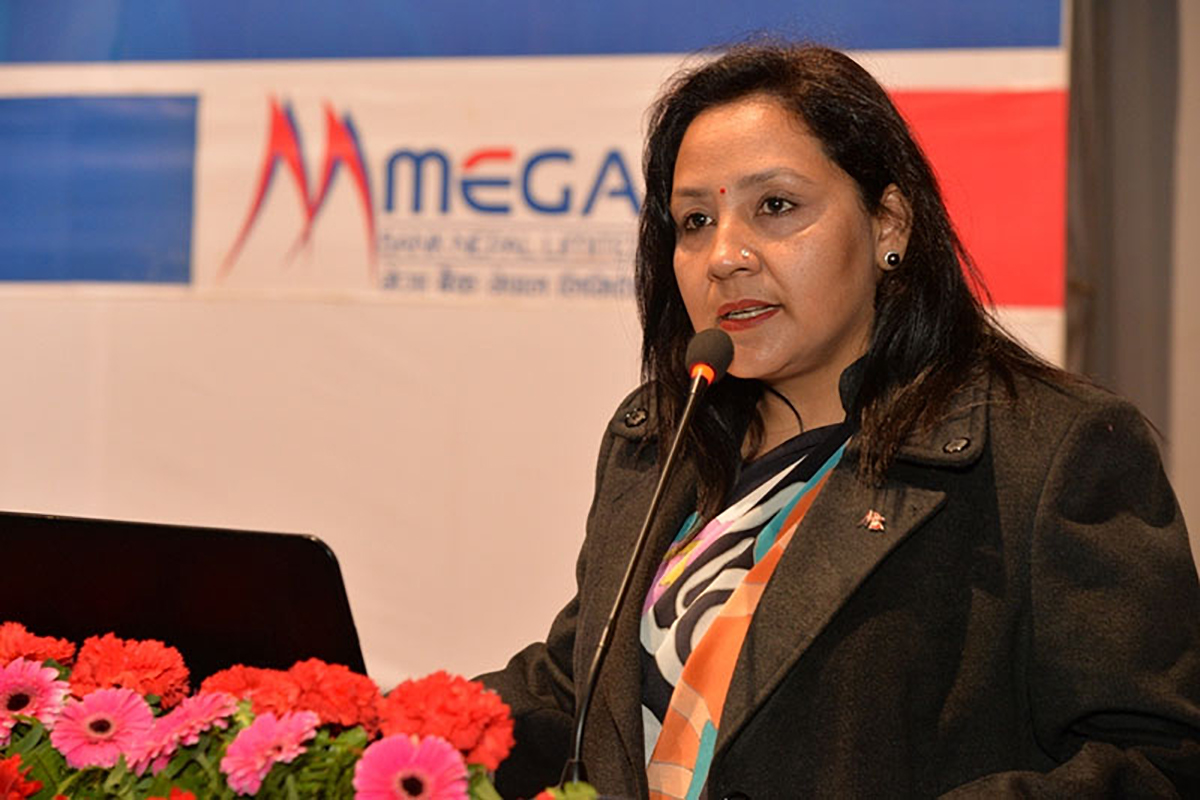 Khunjeli is CEO of Mega Bank, the second largest commercial bank in Nepal. She is the first female CEO of an A-class commercial bank in Nepal.
She began as a bank teller at ANZ Grindlays Bank, which became part of Standard Chartered, where she continued working for 13 years. She then spent six years at Nabil Bank before taking the position as Deputy General Manager and COO of Mega Bank, which launched in 2010. She became CEO in April 2018.
"We have to keep proving ourselves and this will continue until it is common to have lady CEOs in many institutions," Khunjeli told The Kathmandu Post. "Until we see more women in decision-making positions, things will be difficult. But to get there, we women have to help each other. We have to ensure that we are supportive of each other."
"Currently, 42 per cent of our senior management team comprises of women. We started with 60 per cent women but now, because of mergers and acquisitions, the numbers have gone a bit below 50 per cent. There are women in mid-management and senior management. There are women on the way up."
Kelly Coffey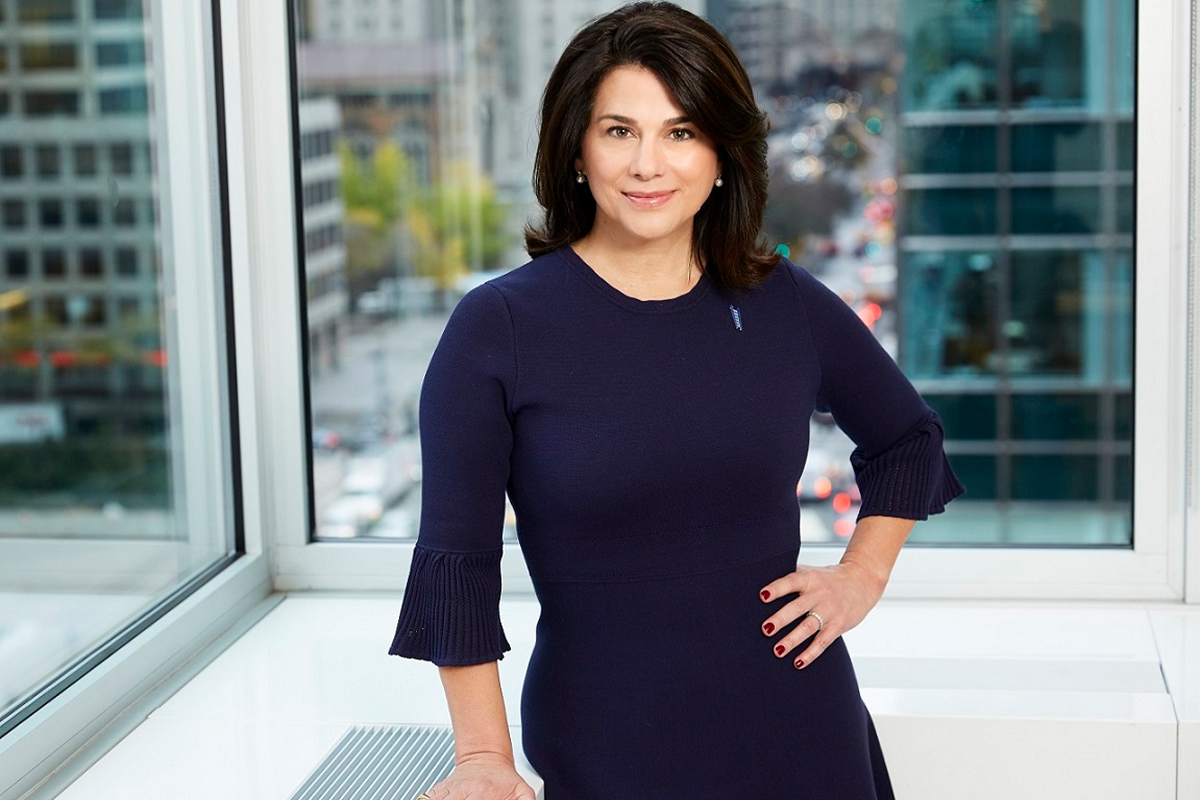 Kelly Coffey became CEO of Los Angeles-based City National Bank, a subsidiary of the Royal Bank of Canada, on 1 February 2019. City National has more than US$75 billion in assets, 5,400 colleagues and 75 offices in seven states and Washington, DC. Coffey, only the fourth CEO in City National's 67-year history, was CEO of JP Morgan's US Private Bank. She also spent more than 20 years at the firm's investment bank, where she held a variety of leadership positions, including the Head of Diversified Industrials Investment Banking, Head of Equity, FX & Interest Rate Derivatives Marketing, and Head of Corporate Finance Advisory in North America. Kelly began her career in mergers and acquisitions and spent six years working in Buenos Aires, Argentina. She also chaired JP Morgan's Reputation Risk Committee in North America and led the investment bank's Women's Network.
"Mentoring is important, but we also need advocates. Advocating for women has been a passion for me throughout my career, as has increasing diversity in every business I've led. I've long been a believer that diverse teams deliver better results. And in order for women to advance in any industry, and especially in financial services, they have to have advocates. At my last firm, I helped run a grassroots network of experienced female executives who came together to attract, retain, develop and promote a group of younger women at the firm. We knew they could get to that next level, and we wanted to make sure they were gaining the skills and feedback they needed to make it. We stepped in as advocates and it really made a difference." Coffey said.
Coffey, who owns luxury property in Los Angeles and New York, felt financial services were improving for women.
"There were fewer women in financial services when I started my career, there's no doubt about that. And the pay gap is closing — but there's still work to be done. I'm looking forward to this next generation of millennial women leading the charge. They're more driven and educated than ever before, and career success is a huge priority. I think our younger generation will continue to help balance the scales," she said.
"On the personal side, when I started in banking, I wore a lot of dark suits. Women didn't wear pants in the office — it just wasn't done. Now, I wear what I want, including bright colours and fun shoes! There's so much more opportunity to express your personality in our industry — and not just through fashion — than there was when I started."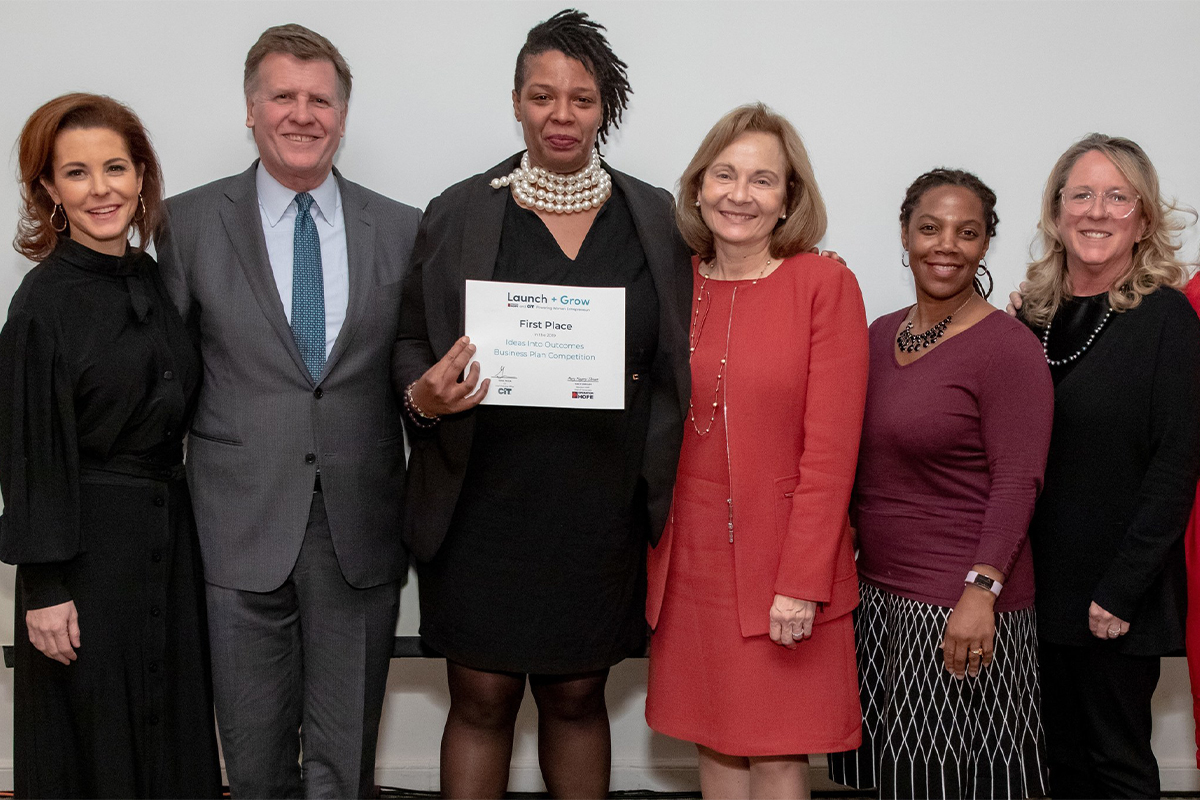 Alemany came out of retirement in April 2016 to be CEO of CIT Group, one of the largest 50 banks in the US, and took on the additional role of Chair of the Board of Directors the following month. Her responsibility was to transform CIT from a commercial finance bank to a more traditional bank. CIT bought the US$23 billion-asset OneWest Bank in Pasadena, California, in 2015, and last year the US$8.3 billion-asset Mutual of Omaha Bank. CIT now has US$61.7 billion of assets and 92 branches in California and seven other states. It will merge with First Citizens BancShares in Raleigh, North Carolina, creating what would become the country's 19th-largest bank holding company with roughly US$110 billion of assets and a branch network stretching from coast to coast. Alemany will become Vice Chair.
In October last year, Alemany received the Leadership Legacy Award from the Center for Executive Succession at the University of South Carolina's Darla Moore School of Business, only the fourth leader to receive the award.
CIT partnered with the not-for-profit Operation HOPE to deliver Launch + Grow, a multifaceted initiative to educate and empower women entrepreneurs. It began with a 10-part small business video series and evolved to a 12-week educational program for women entrepreneurs. By the end of 2021, the initiative will provide over 500 women with the tools and resources to bring their ideas into outcomes.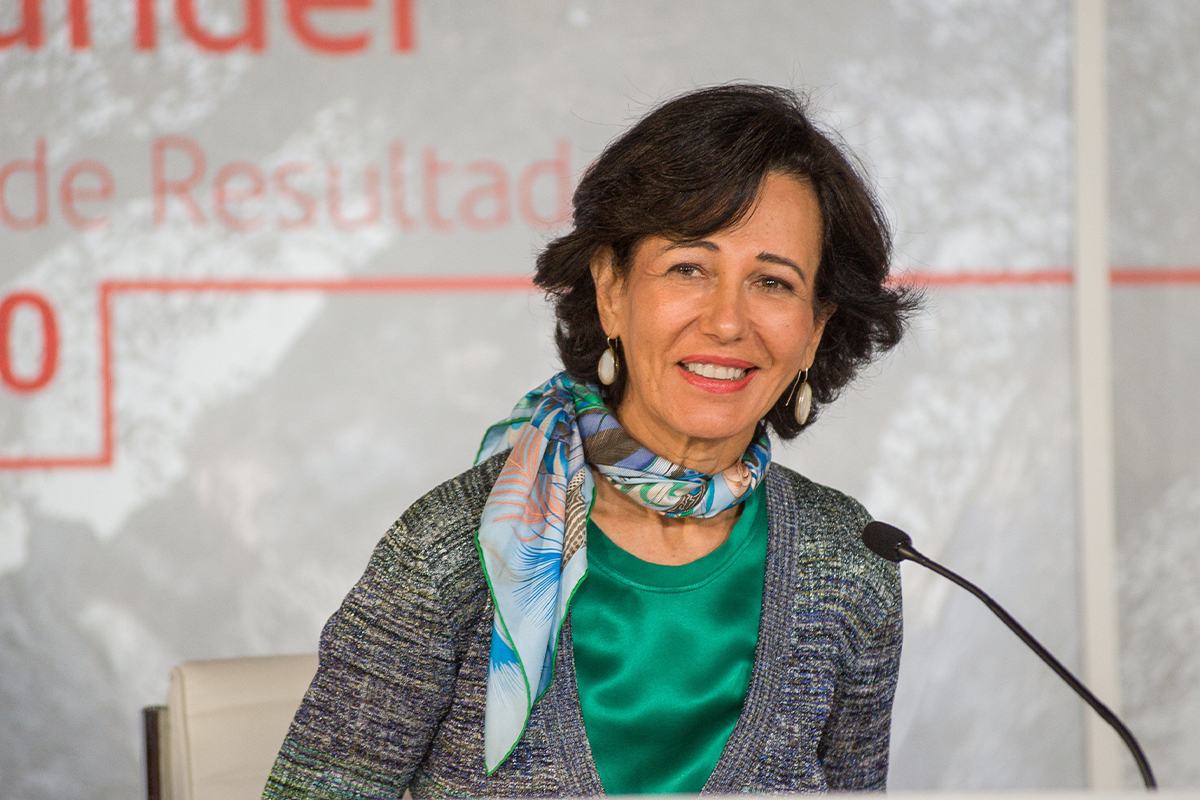 Botín, 60, has been the Executive Chair of Santander Group, the 16th-largest banking institution in the world, since 2014. Prior to this she was CEO of Santander UK, a role she held from December 2010. In 2018, 2019 and 2020, Forbes ranked her the eighth most powerful woman in the world. On February 18, the European Banking Federation appointed Botín as its next President. Her appointment is for two years.
"After years of serving as an executive I've seen enough to know, on balance, women are not treated fairly," she wrote on her LinkedIn page in August 2018. "Women I said, besides talent, bring a different set of competencies to business that complements those of men. A keener aptitude for interpersonal communication, cooperation, horizontal thinking and listening are some. Higher average levels of empathy and a sharper sense of prioritising tasks others. Back in 2008, research already showed that in groups with a healthy mix of men and women there is better communication, an openness to new ideas and higher mutual trust between the members of the group. From this comes greater efficiency and higher performance. We all win."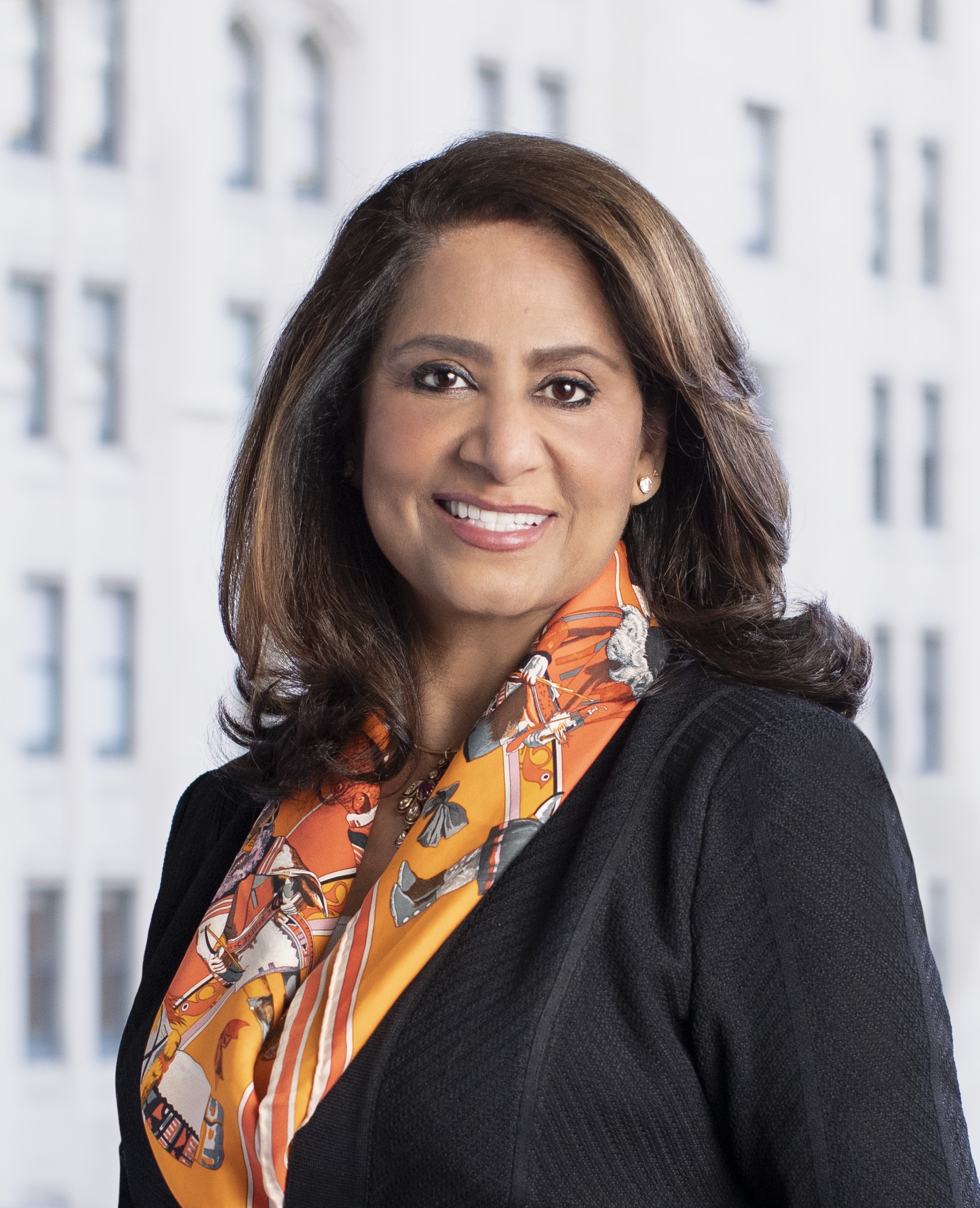 President and CEO of Bank of the West and Co-CEO of BNP Paribas USA since June 2016, 62-year-old Bakhshi began her banking career as a part-time teller at a regional bank in upstate New York. During her more than 30-year career, she has held leadership positions with TD Bank, Washington Mutual in Seattle (acquired by JP Morgan Chase), FleetBoston (acquired by Bank of America), and First Data (acquired by Fiserv).
"To me, banking is a noble profession, a people business, and maintaining a diverse and inclusive culture is good for our people and for business, period. I am committed to creating an environment where women are empowered to bring their authentic selves to work and to succeed," Bakhshi said in recognition of being named on Forbes' list of America's Best Employers for Women 2020.
Kalpana Morparia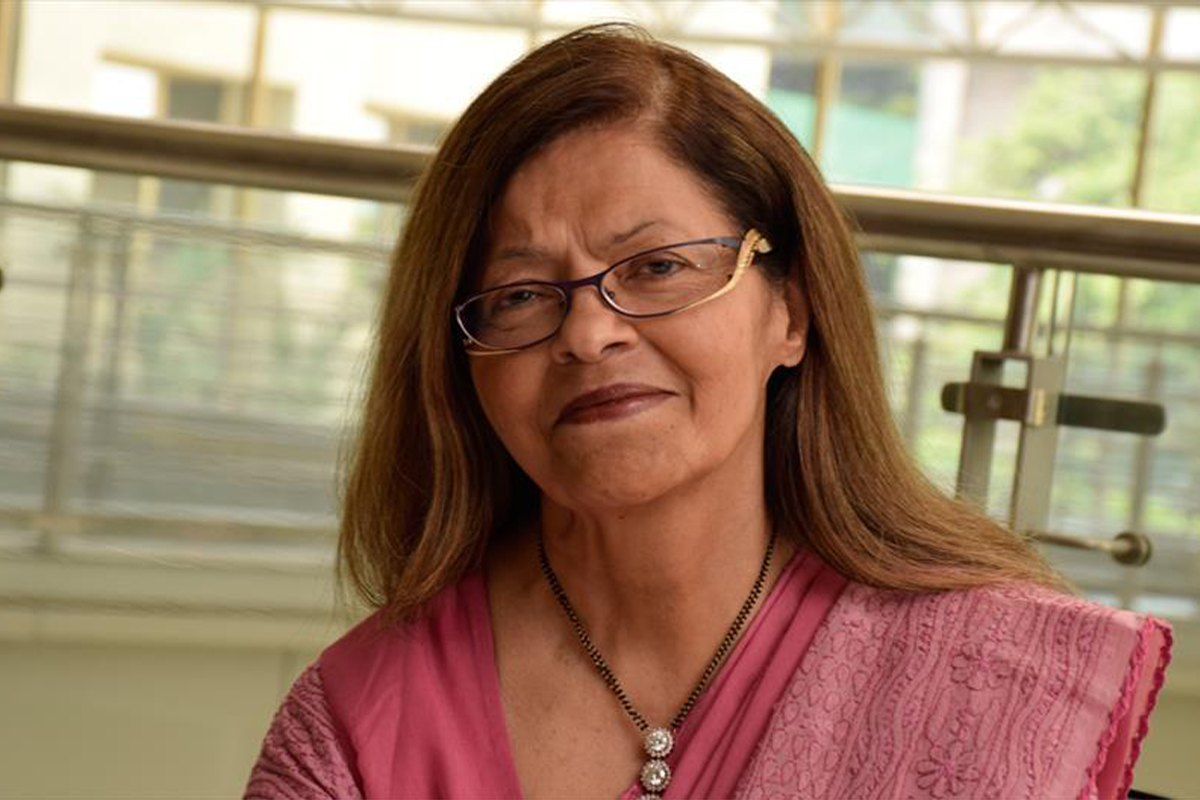 Kalpana Morparia is retiring in the first quarter of 2021 as CEO of JP Morgan India, part of the US$2.1-trillion-dollar US company. Morparia serves as an independent director on the Boards of several leading Indian companies. A graduate in law from Bombay University (now Mumbai University), Morparia has served on several committees constituted by the Government of India. She was responsible for the birth of ICICI Bank, which listed on the New York Stock Exchange in 1999. She then facilitated the merger of ICICI Bank with ICICI in 2002, to create India's second-largest bank.
In India alone, Chanda Kochhar, who was CEO of ICICI Bank; Shikha Sharma, the former CEO and Managing Director at Axis Bank; and Arundhati Bhattacharya, who was CEO of the country's largest lender, the State Bank of India  have all shone the light before Fraser.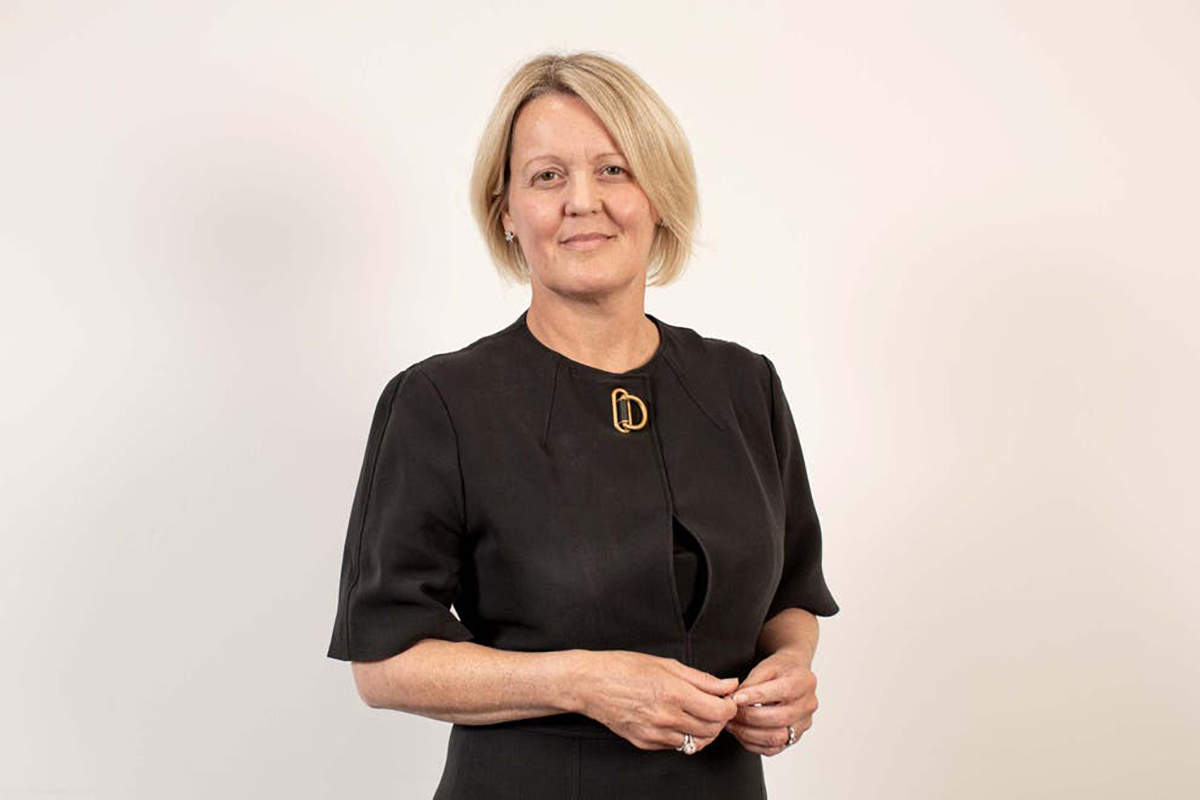 Rose, 52, has been CEO of the fourth biggest bank in the UK, NatWest Group, since November 2019 (it was RBS Group for the first 12 months) and is the first woman to lead a major UK bank. She started her career as a graduate trainee with National Westminster Bank in 1992. In March 2019, she was invited by the UK Government to lead a review of the barriers to women starting a business. She launched The Rose Review, which later uncovered that closing the gender gap would contribute US$449 billion to the UK economy.
"I'm nothing special," she told the Daily Mail. "I always say to my team, 'If I can do this, others can do it too.' There is not something different or unique about me. That is really important."
In the US, Beth Mooney, 65, was the first woman to be CEO of a top-20 US bank. On 1 May, 2011, KeyCorp named Mooney its Chair and CEO of the Cleveland, Ohio-based bank on 1 May 2011 and retired last May.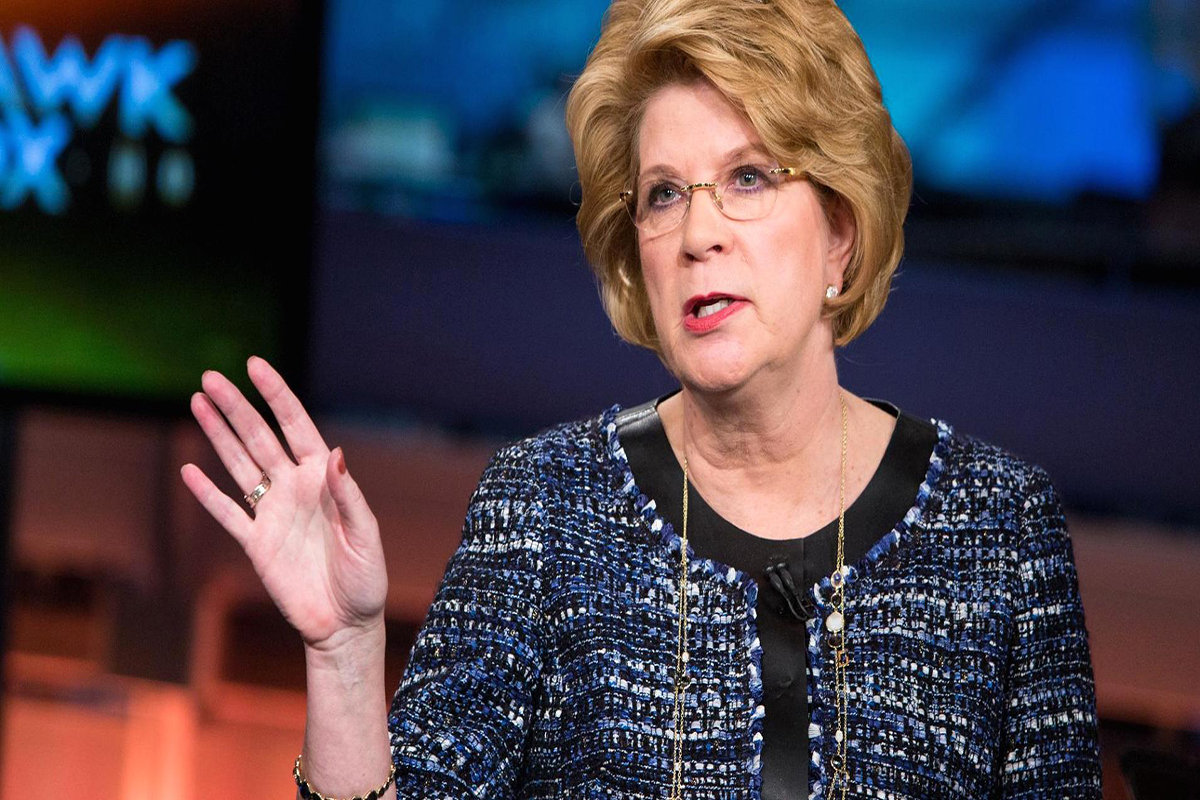 "It garners more attention than I expected," Mooney said of her appointment, Forbes reported. "Although one analyst said, 'It's a non-event that she's a woman because the only thing that will matter to investors is the performance of the company.' I think that's right but also wrong. To women, it is a big deal. When I got promoted, I got hundreds of emails from women in the bank saying, 'I hope it's OK to say to the new CEO, you go girl!' One even said, 'I'll walk a little taller and feel a little prouder because I work for a company with a female CEO.' To be able to look up and see a woman at the helm is important to women. I take it as an opportunity and a responsibly to do this well."