Even CEOs need mentors
Finding a mentor who supports and shares their wisdom with you is invaluable to your career as a CEO. Here are my tips on what to look for in a mentor.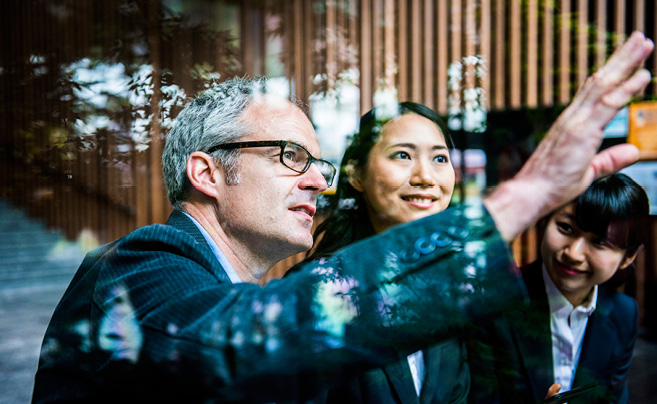 Even when you're at the top of your game, having someone you trust to advise you on important decisions can be both personally and professionally beneficial.
A mentor is one such person. They can share their wisdom and experience with you so you can learn from their mistakes, and better yourself as a leader.
Top 5 ways a mentor can boost your career
1. Diversity and growth
By seeking out mentors, you are seeking out opportunities for growth and development.
2. Support and advice
Find people you trust and who can help you problem-solve issues. They can be your sounding board and support network.
3. Formal mentoring
Having someone assist you in goal setting, you can develop a clearer view of the future. You are also accountable to someone external, which can lead to better performance and career success.
4. Inspiration & perspective
Spending time with a mentor you admire can inspire you and give you the benefit of their experience.
5. Expanding networks
Finding the right mentor opens doors, puts you in front of key people, and expands your networks.
The support from a mentor is invaluable, especially if you find someone you really connect with.
5 things to look for when seeking out a mentor:
1. Find people who inspire you
Whether it be that they have had an amazing career themselves, have been someone you have looked up to for a long time, or are currently at the top of their game, find someone who truly inspires you.
2. Someone with knowledge to benefit from
It's no use finding a mentor who knows nothing about your industry or about being a business leader. Find someone who has wisdom to share that will be valuable to you.
3. Honesty
You need to feel comfortable enough to be honest with your mentor, and to trust that they will be discrete with the information you share with them.
4. Join a mentoring program
There are many groups that have formal networking programs. Find the right one for you.
5. Create your own network
We have mentors all around us, even if we don't notice them. Recognise these people and create strong relationships with them.
If you want to achieve your goals, find a mentor who can support you and offer valuable advice towards your career as a CEO. Finding a great mentor is invaluable, so create a strong bond and ensure you maintain a lasting relationship.