Sydney racing's shameless marketing on Melbourne Cup Day
The Australian Turf Club has taken a full page advert out to mock the Melbourne Cup's prizemoney… on Cup Day.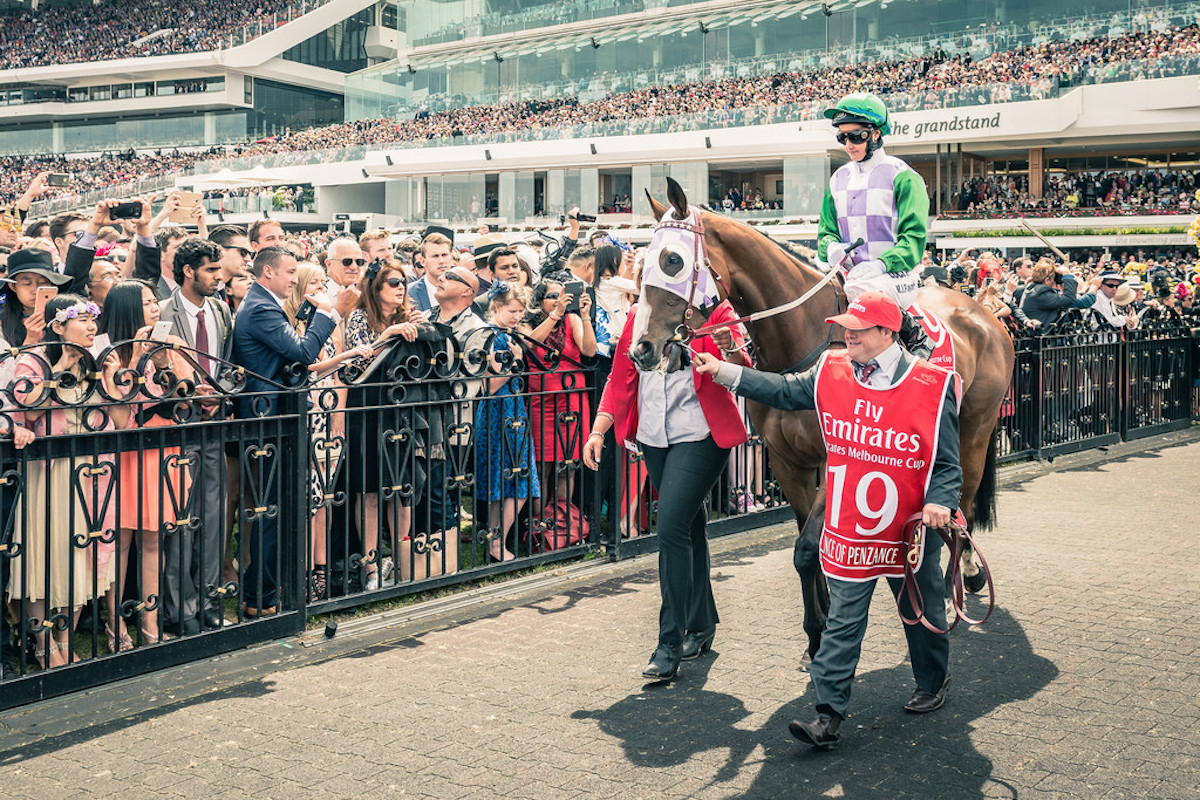 It's the Melbourne Cup, the race that stops the nation.
An iconic event that dates back to 1861 and boasts an honour roll of champions including the legendary Phar Lap and three-time winner Makybe Diva. It propelled trainer Bart Cummings to immortality as the 'Cups King'.
Every year it attracts the world's best stayers, and allows Australian racing to showcase itself to a global audience.
The race is a part of Australia's identity and far more than just a Victorian-based showpiece. Yet this is exactly how the Australia Turf Club (ATC), which owns the metropolitan Sydney tracks, has characterised it with an extraordinary marketing stunt today.
The ATC took out a full-page advert in The Australian today to gloat about the success of Royal Randwick's The Everest, and how its A$10 million prizemoney vastly exceeds the Cup's A$6.2 million purse.
It reads: "The world's richest turf race is not in Melbourne today. It's in Sydney at Royal Randwick."
This full page ad in The Australian this morning. Seriously, Sydney… pic.twitter.com/NZgLAadRSF

— tony jones (@TJch9) November 6, 2017
It even boasts that The Everest sprint, which was run for the first time last month, will balloon to A$13 million next year.
This would see Australia's richest race surpass the Dubai World Cup to move into second-place globally, behind the Pegasus World Cup in Florida.
It is fantastic news for the ATC, Racing NSW and Australian racing more broadly, and if it had been announced on any day other than the first Tuesday of November it would've been widely celebrated.
But for the ATC to attempt so brazenly to take the gloss off the famous Flemington two-miler, while holding a pair of aces… well it's not a good look.
The Everest marketing today is like if Cricket Aus put out an Ashes ad during the AFL Grand Final saying only cricket gets 270,000 to a game

— Kyle Pollard (@KylePollard) November 6, 2017
Sydney: There's no rivalry. We don't even care about Melbourne!*

*Runs full page ad claiming the Everest is bigger than Melbourne Cup.

— Richard Hinds (@rdhinds) November 6, 2017
Melbourne Cup Day and the ATC promoting the Everest as the race that stops the nation.. give it a rest… you cant buy tradition!

— Stevie Patrick (@StevieJPat20) November 6, 2017
The Cup looks set for a prizemoney increase
Meanwhile, Victoria Racing Club chairman Amanda Elliott has said the Melbourne Cup's purse is likely to be given a much-needed boost after sitting at A$6 million for the last eight years.
"We haven't looked at it for years," Ms Elliott told Fairfax Media. "Of course it needs addressing. But it's not in response to The Everest. It needs addressing any way.
"They've done a great job [!with!] and in its first year it's been a terrific success. Ours is a completely different event. It's a Group 1 handicap race known all over the world where half the field is international.
"We were the first ones to pay down to 10th and we were the first ones to have the big $6.2 million race. It is a unique event and we should be celebrating it. Let's build on it and be proud of what we've got."