In a US first, The Coca-Cola Company is set to release 375ml and 600ml bottles made from 100 per cent recycled plastic.
The 375ml recycled PET (rPET) bottles will be used for Coke, Diet Coke, Coke Zero Sugar, Coca-Cola Flavours in California, Florida and select states in the north-east this month, the multinational beverage corporation said in a statement.
In addition, it will roll out 600ml bottles made with 100 per cent rPET for its Coca-Cola trademark brands in California, New York and Texas starting this month; for DASANI in New York, California and Texas in March and smartwater in New York and California in July.
Sprite will launch a 375ml 100 per cent rPET clear bottle in the north-east, California and Florida this month. All Sprite packaging will transition to clear packaging, which makes it easier to be recycled and remade into new bottles, by the end of 2022.
"Challenges around plastic packaging waste and recycling continue to be top of mind for our consumers, customers and our system," said Alpa Sutaria, Coca-Cola Vice President and General Manager, Sustainability, North America Operating Unit.
"Introducing 100 per cent recycled PET bottles is a big proof point of how recycling can help create a circular economy.
"This marks a major milestone in a large and complex market. While we still have a lot of work to do to reduce plastic waste, by educating consumers about recycling and the potential for plastic bottles to become new plastic bottles, we see this as a big move in the right direction."
The Coca-Cola Company claims these innovations represent a 20 per cent reduction in its use of new plastic across its North American portfolio compared to 2018.
They will collectively reduce 10,000 metric tonnes of greenhouse gas emissions annually in the US – the equivalent of taking 2,120 cars off the road for one year – based on internal company tools and analyses, according to the company.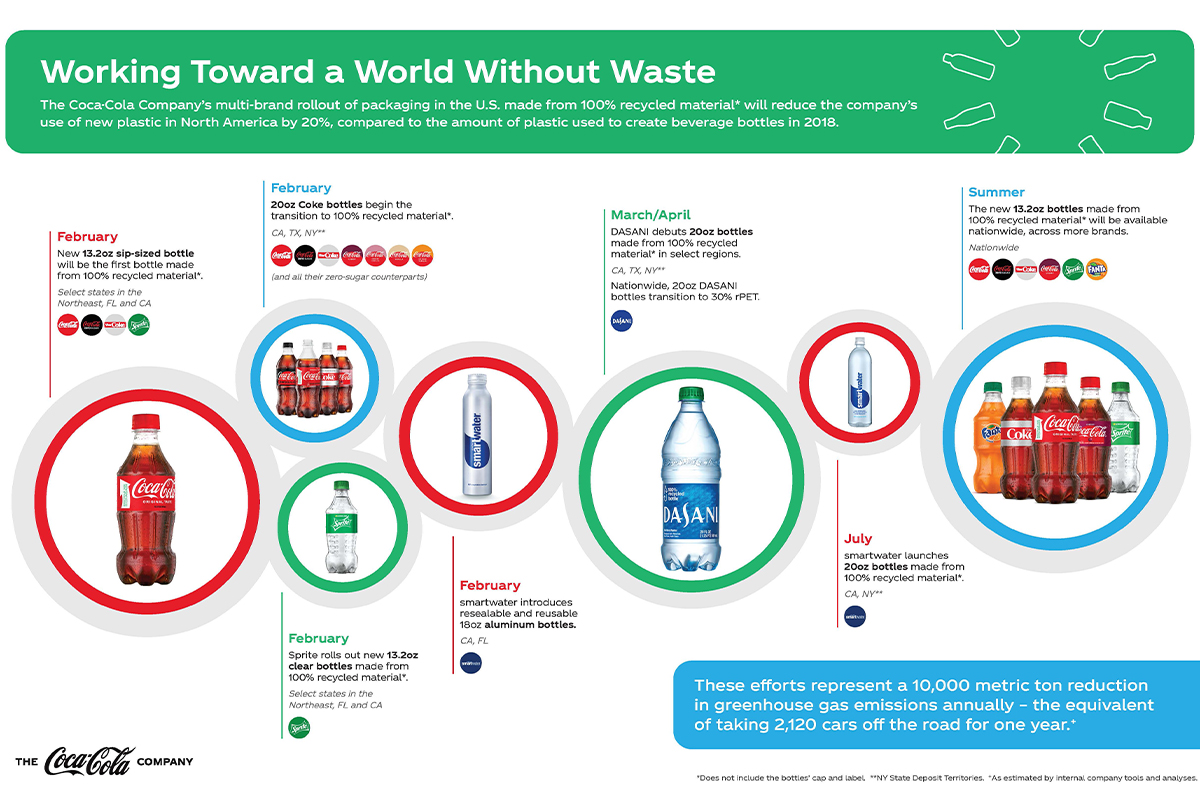 To build awareness and encourage action, all 100 per cent rPET package labels will include 'Recycle Me Again' messaging. In fact, four different areas on the packaging will educate people about recycling. A primary goal of the company's 'Endlessly Refreshing' campaign – which also will include outdoor, radio, in-store and social/digital communications, plus touch-free experiential activations – is to boost recycling rates so rPET bottles can be used again and again to create raw material for new bottles.
"Our packaging is our biggest, most visible billboard," Sutaria said. "We're using the power of our brands, leading with Coca-Cola, to educate, inspire and advance our sustainability priorities."
The Absolut Company is also focusing on sustainability by trialling paper bottles created by The Paper Bottle Company (Paboco), a startup based in Denmark, which is being partly funded by Carlsberg, The Coca-Cola Company, The Absolut Company and L'Oréal.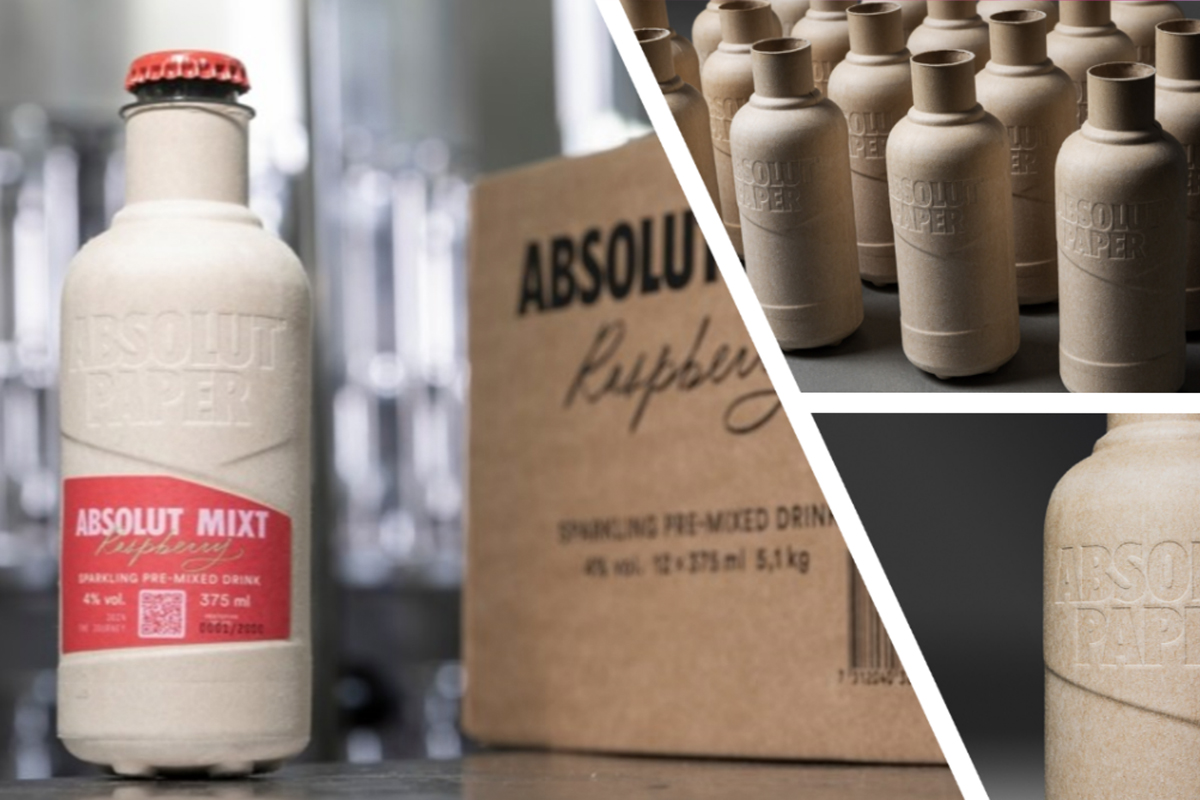 It is trialling an initial batch of 2,000 paper-based Absolut Vodka bottles in the UK and Sweden in November. Paboco's prototype is made up of recyclable content – 57 per cent paper and 43 per cent recycled plastic. A thin lining of PVC-free plastic within the bottle can be recycled.
Niclas Appelquist, Director of The Absolut Company's Future of Packaging program, said the criteria for the materials is that they have to be recyclable.
"Our key focus is on scaling and product functionality, prioritising materials and technology that the recycling industry is known to handle," Appelquist told BeverageDaily.
"The aim is to ensure it's easy to recycle and can fit into already existing recycling streams. You can put our bottle as a whole in paper recycling stream and it will be separated at the recycling station. We will not go to scale unless we have a successful recyclable solution.
"We will continue to test and develop alternative materials for the liner, with the ultimate goal to move to 100 per cent bio-based. At the moment, the bio-based technology is not viable for us as we require materials that can fit into our recycling streams."