Pictures of passion: Camera House
With store owners who are passionate about helping consumers take the best possible photos, Camera House is staving off online competition.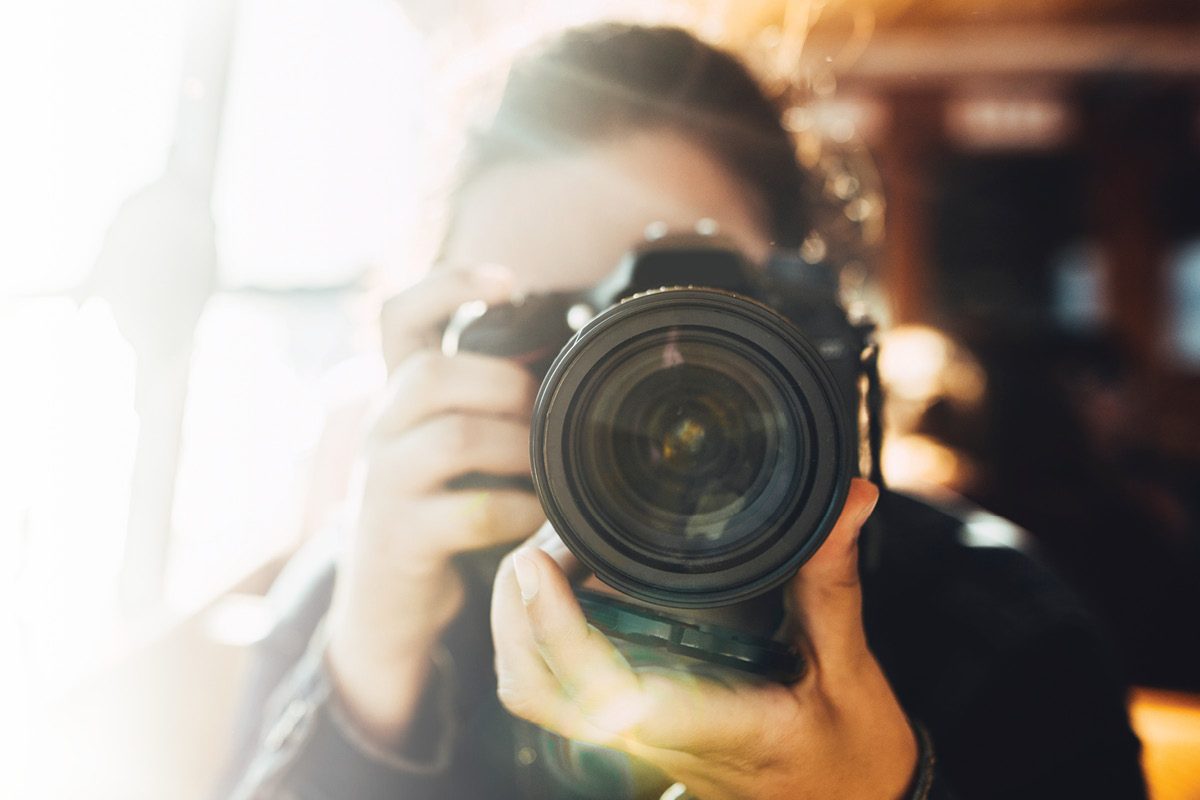 There are more and more pictures being taken around the world, and that was something that initially attracted Charlie Davey to his former role of General Manager at Camera House. Looking back on his time at the company from July 2016 to January 2018, he reflects that he joined the digital camera industry at an interesting time.
"I'd been interested in consumer electronics for quite a while. I saw an opportunity reflecting the growth of people wanting to take better photographs. The smartphone has had a huge impact on photography, with people wondering 'How can I do this better?'."
The proliferation of smartphones was never a threat
In Charlie's view, the proliferation of smartphones wasn't a threat to a camera retailer like Camera House. Rather, it was a positive for the industry, giving people a taste for photography. "The phone can do quick snaps, but with some of the premium products we had, you could snap every single moment of the action.
We had a lot of parents taking photos of their kids playing sport, for example,and with a premium camera, you can capture the exact moment when your son kicks the rugby ball and it goes over the posts."
Another interesting trend Charlie observed was the growing popularity of drones. This market segment rose during his time at Camera House, with premium photography drones particularly strong.
He predicts this growth will continue in the near future. "What we saw was that drones were growing in a lot of regional areas as unexpected sectors like cattle farming increasingly used them. They had started herding cattle by using a drone. New usages like that might significantly change the market."
Charlie also says that Camera House's bricks and mortar stores successfully combated the threat of online retailers by offering additional extras in each outlet. Many stores ran courses instore and others offered local photo groups and photo walks. Each store offered an array of printing options, including novel choices like canvas prints, as well as a variety of frames to give customers new ways to make the most of their photos. "We realised that it's one thing to take a great photo, but if it is just sitting on a memory card, you're not doing enough with it."
The point of difference
A major point of difference for Camera House is that all 63 of its outlets are independently owned. "One of the company's strengths is the very in-depth knowledge on offer in its stores. The passion of the owners is over and above that of other stores. They can offer customers advice on different lenses and upgrades, and teach people how to take better photographs. That is an advantage Camera House has over mass merchants, who don't have that range and are not even camera users themselves in many cases."
One of the company's strengths is the very in-depth knowledge on offer in its stores. The passion of the owners is over and above that of other stores.
This enthusiasm for photography will help Camera House continue to thrive. In recent years, grey market importers became players in camera retail, undercutting bricks and mortar retailers. However, Charlie says such retailers are in decline as they cannot offer comparable support to established retailers like Camera House, which gives customers the peace of mind that they can easily return their camera if necessary.
When Amazon aggressively moved into the Australian market, Charlie assured his store owners that they were well-placed to counter this new competitor. "I said you just need to focus on your strengths as a group, which is the product range, services and support the company offers from its Sydney hub." Camera House is continuing to build on these strengths with deeper customer engagement.
It has implemented a VIP program where customers are given an allocation of prints each month to
use in-store. "That was to encourage people to come back to our stores. We wanted to give something back to show them what their cameras can actually deliver."
The implementation of a loyalty program
Charlie also helped prepare the company for a new era of customer engagement by exploring the implementation of a loyalty program. "The idea with that was to get to know our customers better so that we could service them better," he says.
"We had begun to develop our point-of-sale system so when someone bought a camera, we could go back to them and ask: 'How are you finding it? What about this lens?'. It was about continuing to talk to the customer."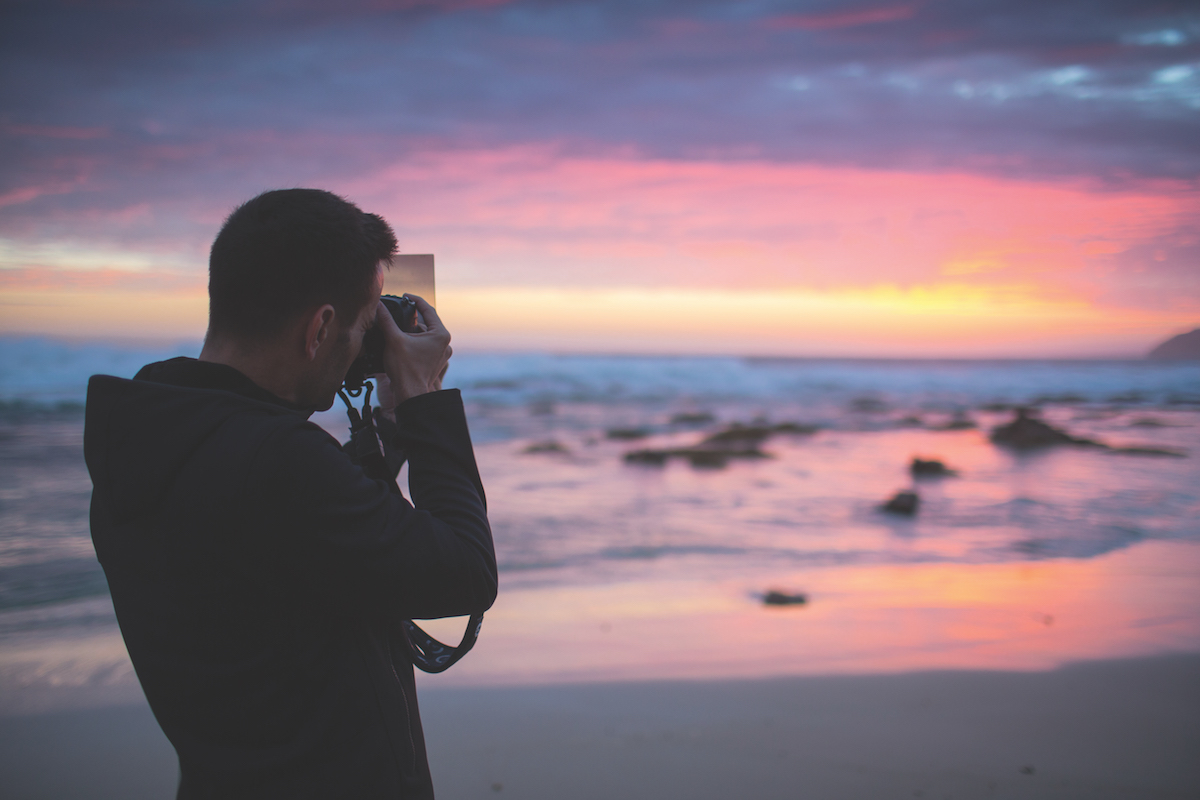 The loyalty system could also be used to let customers know about specific opportunities at their local store. "We didn't have that data, so we had to use blanket messaging," Charlie explains. "Building up that data is going to be a key opportunity for Camera House going forward."
An affable character, Charlie considers himself lucky to have worked at some great UK retailers such as Sainsbury's and WHSmith, and to have experienced a number of different environments, from the mass retail model of Big W/Woolworths to the independent buyers' cooperative of Camera House.
In addition to his experience across both the retail and tech sectors, Charlie says one of his strengths is his common sense approach and willingness to embrace new ideas. "I have a can-do attitude," he explains. "I like to give people the chance to try new things and I don't micromanage. I manage with trust. I like to give people a bit of freedom to try things, where they know they have my backing."
One manager who particularly influenced his leadership style was Greg Foran, who was Head of Supermarkets at Woolworths when Charlie was with the company's subsidiary Big W. Foran has since taken up the CEO role at Walmart, the world's largest retailer by turnover.
"I took a lot of learnings from Greg; he was very much a manager who gave you the ability to have a go at things," Charlie recalls. "His attitude was to try things and if it occasionally didn't work, well, it was great that you tried. You don't know without trying."
Respecting the work-life balance
Having worked 13–14 hour days in previous positions, Charlie enjoyed the healthier work–life balance at Camera House, including the short commute to the company's Brookvale headquarters. "When you enjoy your work, and you live and breathe it, that helps with work–life balance," he continues. "I do try to have some balance and I don't send emails to my team on weekends because I respect their work–life balance as well."
When I came to this business, I was pleasantly surprised to see how close the buying team were with the suppliers.
Camera House also continued to strengthen relationships with its suppliers during Charlie's time there. "I was pleasantly surprised to see how close the buying team were with suppliers" he recalls.
The secret to this closeness was simply a genuine commitment to putting in time with them. "Our head of buying, Stewart Pickersgill, would sit down with every supplier, every week. In my work in retail, I had never come across a buyer with such a dedicated program."
Further, Charlie ensured Camera House's suppliers were heavily involved in the retailer's annual general meeting and half-yearly conferences. An initiative started during his time with the business was the 'Great big thank you party'. "That was where the team had a drink with the suppliers and thanked them for all their hard work. It was certainly well appreciated."
With such a focus on showing gratitude and building relationships, Charlie has left the company well-placed to succeed in a dynamic landscape.
Charlie moved on from Camera House in early 2018 to join CD Retail as General Manager Buying (Consulting).