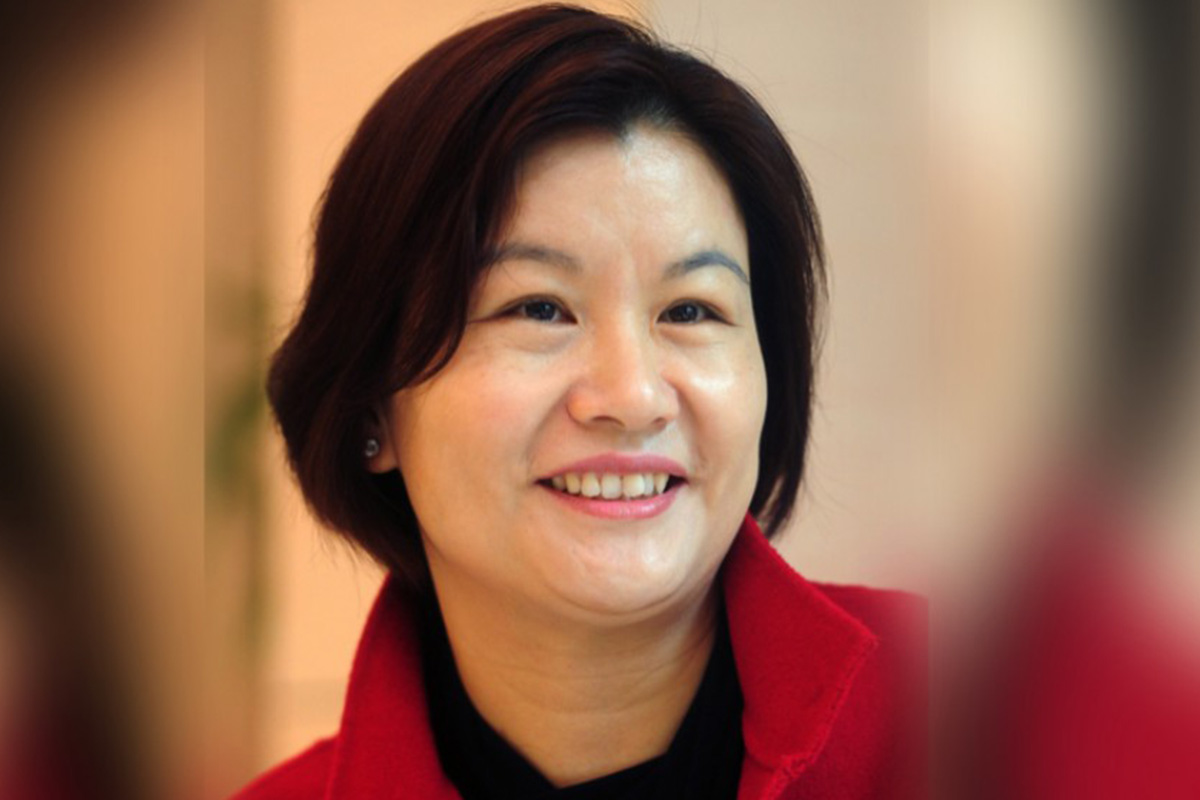 If you visited Beijing or Shanghai a decade ago and went back now, there is a good chance you wouldn't recognise the city; such is the transformation that has occurred. And in many ways, a large part of this steep economic change can be attributed to women, who now are not only making waves but are also finding unprecedented success in business circles.
It is therefore no surprise that the Hurun Report of the richest self-made businesswomen in Asia (March 2017) is dominated by the Chinese. In fact, not a single name in the top 15 in this list belongs to non-Chinese origin women. And that in itself says a lot. 
---
10. He Qiaonv
Net worth: US$2.7 billion 
Occupation: Founder & Chairman of Orient Landscape
He Qiaonv of Orient Landscape is a woman as refreshingly different as her chosen lines of business. While other businesses chase after concrete and glass, He Qiaonv, an artist before a businesswoman, made her fortune from making the world a prettier place. Touted as the 'Garden Queen', her landscaping business is only one of the many diversified businesses she manages.
Her work was showcased during the 2008 Beijing Olympics, which gave her international recognition and served to bring in more contracts, leading to her success. As China and the rest of the world surges ahead, she plays a small but significant role in trying to maintain the ecological balance in its wake – she is the first woman to top China's philanthropy list. It is her company's endeavour that clear water, blue skies and soothing greenery should not become rare luxuries as urbanisation continues.  
---
9. Chen Jinxia
Net worth: US$2.7 billion
Occupation: Controlling Shareholder of Hunan Yongjin Group
Chen Jinxia keeps a low profile, too, but her story is heartbreaking. She was propelled into the limelight when her husband, Wei Dong, committed suicide in front of her, leaving her a fortune currently valued at US$2.7 billion (as of January 2017).
Wei Dong was embroiled in controversy about backdoor investments and reports suggest he was also under investigation by the Communist party, all of which led to depression and obsessive-compulsive disorder.
After that fateful day, when he jumped off the balcony from the ninth floor, Chen Jinxia took the reins of the investment firm Hunan Yongjin Group and became actively involved in business. Her net worth has more than doubled in the nine years since. Madam Chen lives in complete privacy, like her husband once did, shunning interviews and public appearances. 
---
8. Melissa Ma [!ma!]
Net worth: US$2.9 billion 
Occupation: Special Assistant to the Chairman at Baidu
The new-generation Chinese have a lot to thank their tech king, Robin Li, the founder of Baidu, for. But young Robin Li humbly submits that he owes a large part of his success to his wife Melissa Ma (Ma Dongmin).
In fact, he went as far as saying that it is his wife's courage and risk-taking ability that sparked the birth of Baidu and kept pushing its growth. The media team of Baidu refrained to comment at the time of printing this article, saying that Melissa prefers to keep a low profile. 
---
7. Luo Qianqian
Net worth: US$3.5 billion 
Occupation: Co-Founder & Non-Executive Director of Shanda Group
Notoriously media-shy Luo Qianqian created the interactive gaming brand Shanda with her husband in 1999, and they floated the company on the Nasdaq in 2004. An intelligent businesswoman with a degree from the Financial and Banking Institute of China, Luo Qianqian is known among her staff for creating a relaxed and informal atmosphere at work. 
---
6. Zhang Xin
Net worth: 3.1 billion
Occupation: Co-Founder & CEO of SOHO China
After spending her teenage years as a self-described "factory girl", Zhang Xin fought for an education to pull herself out of poverty. She landed a scholarship at the University of Sussex, where she studied Economics, before working in investment in London, and later at Goldman Sachs on Wall Street.
Disillusioned with Wall Street, she returned to China where she met her husband, Pan Shiyi. Together they founded SOHO China, a real estate company, with the aim of creating a Chinese Manhattan in Beijing. The company is now one of the biggest real estate developers in China.
---
5. Chen Shuhong
Net worth: US$4.1 billion 
Occupation: Non-Executive Director of Red Star Macalline Group
Though Chen Shuhong is named in Hurun's elite list, it is her husband Che Jianxin who is the founder of Red Star Macalline Group. Called the 'Home Improvement King' of China, his (and his wife's) fortune comes from the furniture business.
Instead of focusing on the lower segment, Red Star employs celebrity brand ambassadors and has positioned itself as a premium furniture destination. One of their malls reports two million footfalls, more than three times the number of people who visit Beijing's Imperial Palace. It seems like the uncrowned king and queen sit outside the palace walls now. 
---
4. Wu Yajun
Net worth: US$4.6 billion
Occupation: Co-Founder & Chairwoman of Longfor Properties
Wu Yajun was much higher up until 2012 when she divorced her husband and lost her 30 per cent stake in their company, Longfor. A former journalist, Wu Yajun made her connections in the political and business circles while she was the editor at the China Shirong News Agency.
These connections helped her set up Chongqing Zhongjianke Real Estate Co Ltd (later renamed Longfor Properties) along with her then-husband, Cai Kui. Ex-employees say that she sometimes greets dignitaries with a gift of traditional handmade dresses, an ode to her humble roots as the daughter of a dressmaker.
It is ironic that a former journalist is now renowned for being low key and under the radar. China Daily said that Madam Wu believes in the 'Three Nos' principle: no television appearances, no autographs and no interviews.
---
3. Zhou Hongwen
Net worth: US$5.5 billion
Occupation: Co-Founder of Tomorrow Group
You may be excused for thinking a film writer has scripted Zhou Hongwen's life. There are equal parts tragedy, politics, drama and suspense. In February this year, Madam Zhou's husband, Xiao Jianhua, disappeared without a trace from their apartment at the Four Seasons Hotel in Hong Kong.
Reports in local news publications like Mingjing News and Bowen Press insinuated that he was 'kidnapped' from his home by mainland law enforcement officers, though other reports suggest he may have gone willingly as he was accompanied by two of his many female bodyguards. Dramatically, his company released messages on their WeChat account claiming he is fine and abroad for 'medical treatment'.
But these messages were subsequently removed. In the middle of all this, the responsibility of managing media and the business itself fell squarely on the able shoulders of his wife and business partner, the third-richest self-made businesswoman in Asia. It is work as usual at Tomorrow Group under Zhou Hongwen's strict eye. Though it is reported that Madam Zhou is in touch with her husband, it is largely conjecture. 
---
2. Chen Lihua 
Net worth: US$6 billion
Occupation: Founder & Chairwoman of Fu Wah International Group
In sharp contrast stands 76-year-old Chen Lihua, the second richest self-made businesswoman in Asia and one of the most powerful women in the world. There are many versions to the story of her early life, some having us believe that she was born in Beijing's Summer Palace to descendants of the Noble Manchu family.
However, this was three decades after the Manchu Qing Dynasty collapsed and her childhood was reportedly spent in abject poverty. In his book Out of Mao's Shadow: The Struggle for the Soul of a New China, Philip Pan states that Chen Lihua's steep climb is marked with controversy, suggesting that it was her ties with party members in the transitional phase of China that propelled her into the big league.
These connections ensured she received licences, subsidies and enjoyed a certain ease of business, remaining above the law while many people she transacted with faced corruption charges. She married twice, her second husband a famous actor 10 years her junior, and now lives with her three children in the Chinese Red Sandalwood Museum that she built, which (as the story goes) reminds her of her Summer Palace childhood. 
---
1. Zhou Qunfei
Net worth: US$7.4 billion
Occupation: Founder & CEO of Lens Technology
The Hurun Report's Rich List offers an insight into how an entire generation of Chinese women have pushed boundaries and built businesses that the world increasingly depends on. Take for example, Lens Technology, a firm that manufactures touchscreens for smartphones.
This is only one of the 11 companies that Zhou Qunfei has founded. But this 47-year-old tycoon, who sits at number one on the rich list, wasn't born with a silver spoon in her mouth. She came from a poor family and her father, an ex-soldier, made bamboo baskets after losing a finger in an industrial accident. She lost her mother at age five and worked in factories when she came of age.
At age 22, when the factory closed its doors, she started her own company making watch lenses with help from her brother, sister and cousins in a small apartment. Today, her company is responsible for cutting-edge gadgets like HTC, Samsung, iPhone and Apple watches.
---