Fostering innovation through start-up collaboration
For organisations looking to become more innovative, start-up collaboration is key.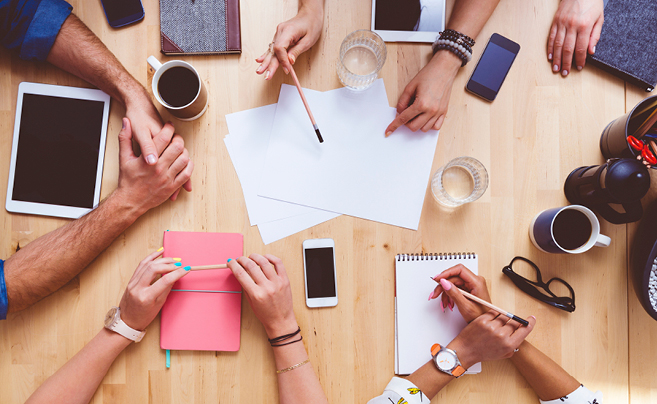 These days, large legacy organisations often feel as if they are racing to keep apace with agile, digitally focused start-ups. According to new research from Accenture, the majority of Australian executives (84%) believe organisations are facing increasing pressure to evolve and reinvent themselves or risk being disrupted by their competitors.
Unfortunately for large organisations, reinventing the way they operate is not always an easy task. Legacy organisations are often bound to traditional research and development that is siloed, focused on traditional products and services, and ill-equipped to step up to the challenge of digital disruption.
More and more, organisations are beginning to recognise that in order to innovate they need to change their overall approach. Rather than competing against the growing number of digital start-ups, successful organisations are instead focusing on looking to innovate from the outside in. In light of this, many organisations are now beginning to engage with start-ups and are achieving great success as a result, either by investing in them or by running accelerator programs. In such cases, start-ups often operate as separate legal entities, supported by the security of governance and resources that come with large organisations.
The benefits are two-fold. On the other hand, legacy organisations are able to boost their capacity for innovation, as start-ups are not encumbered by legacy processes, systems and mindsets. Start-ups can pivot quickly to respond to new opportunities, are more adaptive to the frenzy of digital development and can fail and succeed fast without the risk to the larger organisation.
There are a number of examples of organisations doing this well. For instance, Chinese financial services conglomerate Ping An partnered with ThoughtWorks to build an online platform that allows investors and lenders to collaborate and secure the most appropriate investment. The platform enables online business functions such as financial analysis, interest calculations, payment facilities and payment instalment calculators. In just five months, Ping An presented a new and innovative business model to the market, improving returns and satisfying a multitude of customers across China.
Similarly, Target in India has recently launched an accelerator program that will provide five start-ups with access to mentors, tools, resources and operational support to help them develop their ideas. Through the program, the retail giant plans to partner with start-ups with a focus on mobile, data and analytics, content, social and search functions — all of which are becoming critical for retail.
Coca-Cola's accelerator program aims to move beyond investment with start-ups and co-design, by collaborating with start-ups to build the next wave of products and offerings. The partnership presents a win-win scenario, with the beverage company gaining from the start-up's innovation and the start-up reaping the benefits of major scalability.
Similarly in the telecommunications industry, Renault has teamed up with Paris Incubateurs —a forum linking large public and private companies with start-ups — to acquire competence in telecommunications, software and analytics to tackle the future challenge of the connected car. By collaborating with Paris Incubateurs, Renault has gained access to a host of start-ups that will help them design innovative services, applications and technologies.
In order to succeed at this approach to innovation, organisations should consider the following:
Innovation needs to be targeted to avoid diluting it in too many directions. In order to succeed, it is essential to define priority domains, such as new product development or mobility services, and consider the scale of the investment.
In the age of digital, the leading organisations will be those that cycle through ideas into results quickly. This requires organisations to be open to adopting a whole new suite of capabilities to support innovation and new skill sets including, agile financial management of innovation, partnering with third parties and creative thinking.
Organisations need to create standalone units — such as ad hoc legal vehicles and joint ventures — containing all the ingredients and capabilities required to nurture, launch and run innovation.
In the age of digital, agile, innovative and disruptive organisations should not be seen as the enemy by larger organisations. On the contrary, start-ups founded and launched by the legacy organisation present a myriad of opportunities to learn, collaborate and ultimately evolve. Leading organisations will be those that provide the start-ups with the freedom, funds and capabilities to successful on a stand-alone basis.