Britain's biggest airline bust
CEO of Monarch Airlines, Andrew Swaffield, wrote to staff saying they can "all hold your heads up high and be proud of what you achieved at Monarch… I cannot tell you how much I wanted to avoid this outcome and how truly sorry I am."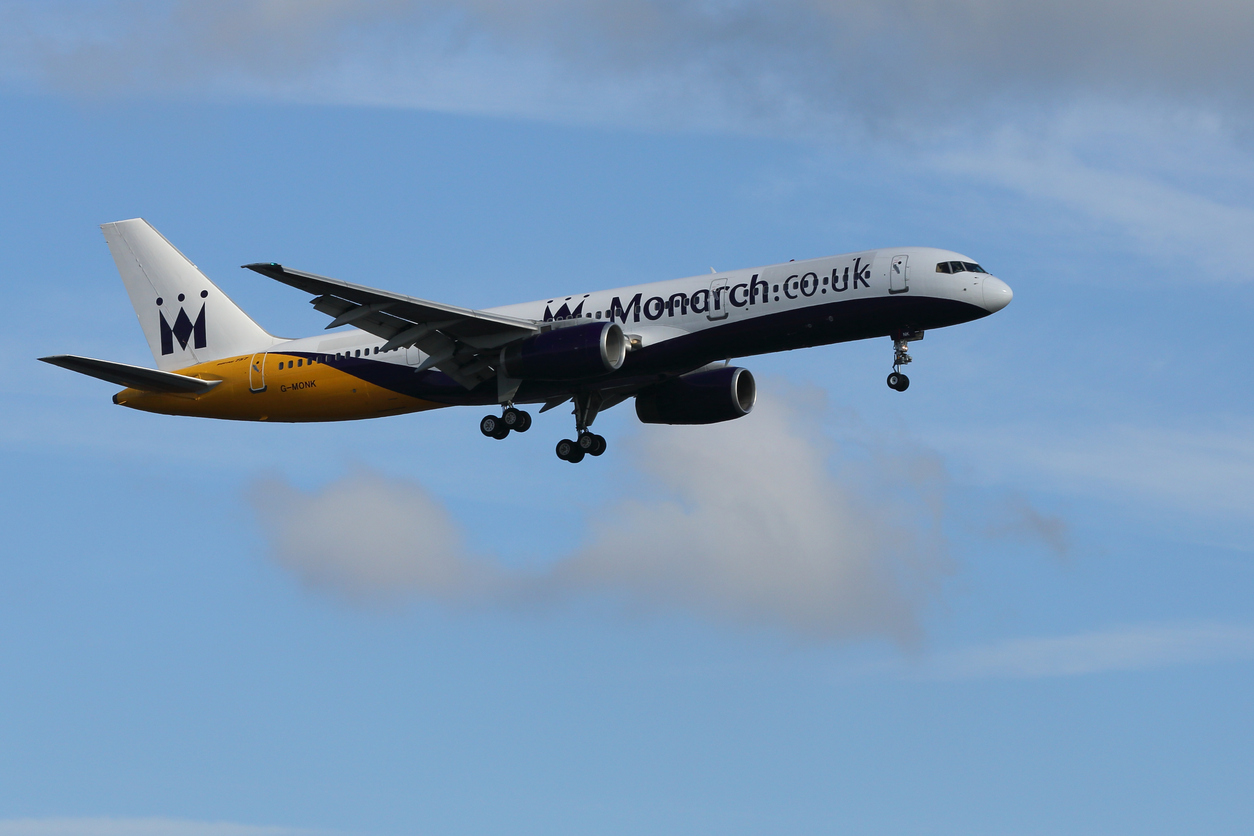 Monarch Airlines — the UK's fifth largest airline — has gone into administration to the dismay of approximately 2000 staff and 900,000 travellers.
The sudden collapse of the short-haul carrier has left 110,000 travellers stranded abroad, however the UK's Civil Aviation Authority (CAA) has agreed to charter 34 planes, including Qatar Airways and EasyJet, for the repatriation effort.
The first flight of more than 700 has already arrived at Gatwick, bringing home holidaymakers from Ibiza, and the tax-payer funded operation is expected to continue over the next fortnight. All customers of the now defunct airline, and even those without tickets but protected by the Atol Scheme will be returned home at no extra cost and without shortening their stay.
Staff, meanwhile, awoke on Monday to news they had lost their jobs, and there has been a flood of sympathy on social media.
People panicking about their week in Benidorm, think about the 2,500 staff waking up to the news they've got no job! #Monarch

— John Hazeldine (@2Johno) October 2, 2017
Monarch was one of the greats in British aviation. Shame to see it go but especially sad for its hard working staff. #monarch pic.twitter.com/yPDOu4JiMm

— Kevin Andrew (@Kev_Andrew) October 2, 2017
KPMG partner Blair Nimmo said Monarch simply couldn't turnaround its financial position. "Mounting cost pressures and increasingly competitive market conditions in the European short-haul market have contributed to the Monarch Group experiencing a sustained period of trading losses. This has resulted in management appointing us as administrators in the early hours of this morning," it stated on Monday morning.
"While this timing is unusual in insolvency situations, it was necessary for the appointment to be made once all Monarch aircraft were on the ground. This only occurs in the early hours of the morning. Once the company entered insolvency, the Air Operating Certificate it needs to be able to fly was effectively suspended, which is why all outbound flights were cancelled with immediate effect."
CEO of Monarch, Andrew Swaffield, wrote to staff saying they can "all hold your heads up high and be proud of what you achieved at Monarch". He added: "It has been a company that has cared for its customers and which has been like a family for many people for five decades. I cannot tell you how much I wanted to avoid this outcome and how truly sorry I am."
I cannot tell you how much I wanted to avoid this outcome and how truly sorry I am.
The 750,000 Britons who bought Monarch tickets and are yet to travel are instructed against going to the airport and to check the Monarch website for further information.
We have plans in place to get you back to the UK, if you're affected by the #Monarch situation. Visit: https://t.co/LcZLT4tkB6 @UK_CAA pic.twitter.com/Y265xp2sAm

— Dept for Transport (@transportgovuk) October 2, 2017