'Last da Vinci' sells for $450 million
The last remaining da Vinci painting in private hands has been sold at auction for a record sum of $450 million, more than three times the original asking price.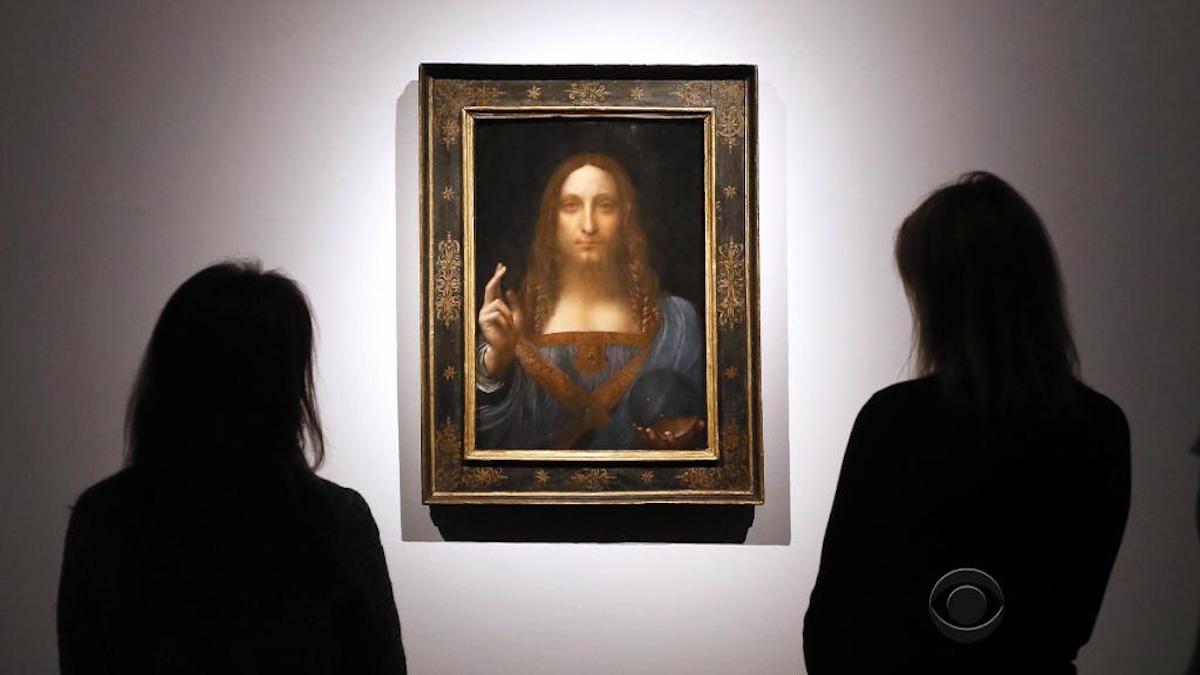 Leonardo da Vinci's painting of Christ — Salvator Mundi (Saviour of the World) has sold for a record $US450 million (A$592 million) on Wednesday night.
It is the last da Vinci work in private hands, and less than 20 are even left in existence.
The winning bid at Christie's auction house far exceeds the previous artwork auction record of $US179.4 million, which bought Picasso's Women of Algiers in 2015.
The family trust of previous owner Russian billionaire Dmitry Rybolovlev, made more than $US300 million on the deal, having bought the 500-year-old piece for $127.5 million in a private sale in 2013.
It has also blitzed the October asking price, which was just $100 million.
The marketing campaign leading up to the auction has been credited for the inflated price. It was the first time that Christie's outsourced an agency to spread the word.
The result was a global tour of viewings and videos of art critics like Alastair Sooke gushing about 'The Last da Vinci'.
"It's been a brilliant marketing campaign," said Alan Hobart, director of the Pyms Gallery in London, who has acquired museum-quality artworks across a range of historical periods for the British businessman and collector Graham Kirkham. "This is going to be the future."
It is believed to have been owned by King Charles I of England in the 1500s.
In 1958, it was listed in a Sotheby's auction as a work influenced by Da Vinci, rather than an original. It sold for the paltry sum of £45. It was not until 2005 that art experts rediscovered the painting and advocated for it to be recognised as the work of the Renaissance icon.
Long thought lost or destroyed, 'Salvator Mundi' was rediscovered and finally displayed in a retrospective at London's National Gallery in 2011.