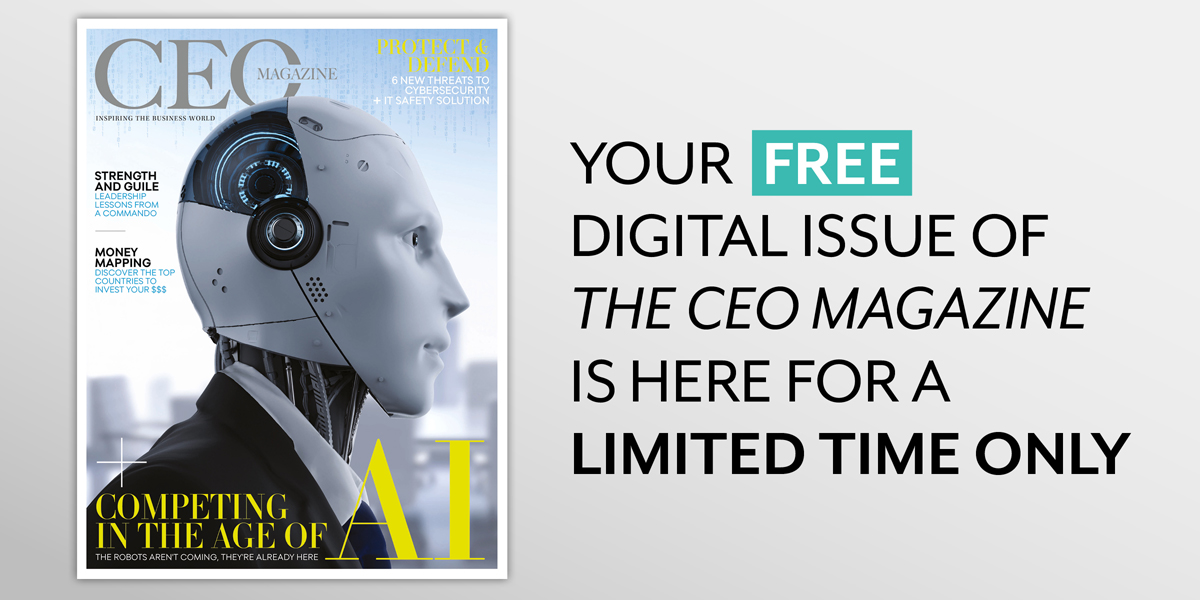 Find out how AI impacts almost every part of your daily life and how it can be used as a force for good.
Learn how a casual blog became a multimillion-dollar business, and discover out what a commando can teach you about leadership.
Plus, we share pearls of business wisdom from Leonard Lauder, covet the most decadent chess sets in the world and reveal the judges of the 2021 Executive of the Year Awards.
---
How can you get hold of this FREE digital issue? Easy. Enter your details and we'll send you the link.
---