Social entrepreneur, keynote speaker, celebrated co-author of A Repurposed Life and the Founder of Australia's leading food rescue organisation OzHarvest, Ronni Kahn is renowned for her unwavering commitment to tackling the social and environmental impacts of food waste.
Her experiences of growing up under apartheid in South Africa and living in a socialist commune in Israel granted Kahn the insights into social justice that she carries with her today. In 1998, she emigrated to Australia where her journey as an events management producer began.
Surprisingly, it was in the midst of managing a thriving boutique event management company that her true calling became apparent, when she was faced with a large volume of leftover food at the end of each event.

"For years in my event business, I just threw away food. I didn't know any better. I had the limitation in my mind that that's what happened in an event," reflects Kahn. "I would make sure there was abundant food on those tables. There was no way I wanted anyone to leave my event and have to go to a fast-food joint on their way home."
A New Path Unfolds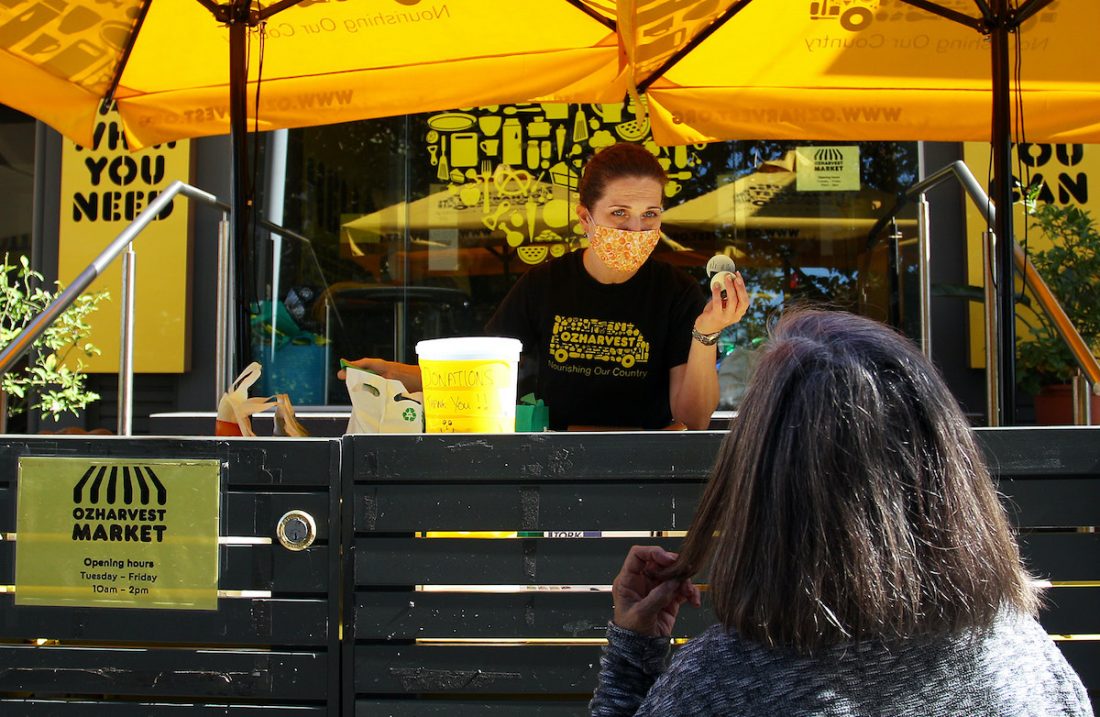 After preparing a particularly extravagant feast, equivalent to the size of a Roman banquet, Kahn couldn't face throwing it all away. She recalls transporting the bountiful leftovers at 2am in a van to a nearby homeless service and being relieved that they could take it off her hands so that it wouldn't go to waste. 
However, upon realising the sheer scale of food waste (worth an estimated A$36.6 billion) that businesses like her own had to grapple with, her perspective shifted and so too the impact she would make on society. 
Of the many noteworthy achievements that have given rise to this Lifetime Achievement Award, it is her development of education programs designed for schools and vulnerable youth that stand out, alongside the significant contribution – both social and environmental – that OzHarvest has made since 2004. 
"I'm most proud of the people around me, of the kids that have gone through our Nourish Program and have then gone on to live a fulfilling life," she says.
"I left a business that sometimes could have made A$50,000 on a single weekend – but it was the best thing I ever did."
Under Kahn's leadership, the national charity – modelled on New York-based CityHarvest – has partnered with an estimated 3,000 food donors to deliver 210 million meals across 1,800 charities, with a similar model in full swing across New Zealand, the United Kingdom and South Africa.
Her infectious enthusiasm and determination led her to collaborate with pro bono lawyers to have the civil liabilities amendment act passed in New South Wales, with other states following suit. This means that good food can now be given away for free with no liability concerns to the donor.

Beyond her advisory capacity to the government, Kahn's career shift entailed leaving the financial comfort and grandeur of running a lucrative company behind in order to serve a greater cause. 
"I left a business that sometimes could have made A$50,000 on a single weekend – but it was the best thing I ever did," she admits. "The challenges we face in this broken food system are complex and we need all levels of society to support and help fix this, from the government to citizens."
Creating Possibilities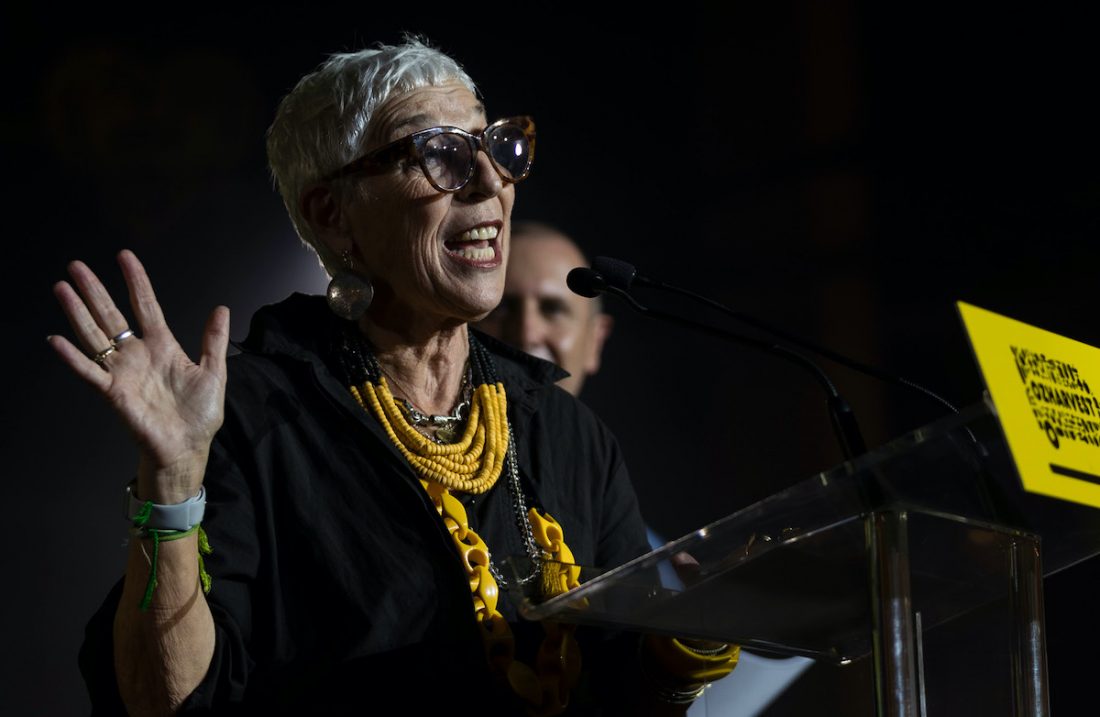 Over the course of her 18-year career as CEO of OzHarvest, the organisation's familiar sunflower yellow vans and army of volunteers aren't the only striking examples of innovation. 
Kahn not only launched the world's first free supermarket – the OzHarvest Market in Sydney's Waterloo – but also Refettorio, a restaurant that's based on a zero-waste philosophy. It marks yet another collaboration with a well-known chef in her food waste crusade – in this instance, Massimo Bottura. 
Through ForPurposeCo, Kahn has additionally created a new income stream for OzHarvest to ensure that the organisation can continue to fulfil its mission and meet the growing demand for food relief. As we approach tough economic times, she believes that finding ways to be self-sufficient is critical.
The latest goal she has set for OzHarvest and the nation might be what some will consider impossible. "We are very committed to halving food waste by 2030, in line with the UN SDG goals," she explains. "There are less than 3,000 days left until 2030. To halve food waste within that time is a huge challenge, but I'm fully optimistic that we can do this because we have to, in order to protect both our people and our planet."
Her efforts in addressing the issue of food waste via education, training, lobbying and advocacy as well as raising awareness of its relation to climate change, make Kahn a richly deserving recipient of this award. This adds to a string of accolades she's amassed over the years, most notably her appointment as Officer of the Order of Australia (AO) in 2019 and earning the title of Australia's Local Hero in 2010.
"There are less than 3,000 days left until 2030. To halve food waste within that time is a huge challenge, but I'm fully optimistic that we can do this because we have to, in order to protect both our people and our planet."
Despite this, Kahn's response to winning this award demonstrates her humbleness. "It's a huge honour. There are so many people who could be recognised, so to be chosen, I feel privileged. And I truly feel that I shine because of the people around me, who are so extraordinary that I get to shine."
This year she was chosen to deliver an inspiring speech to celebrate International Women's Day for the Media National Press Club in Canberra. On this occasion she emphasised the importance of self-belief, describing how she had turned down the opportunity at the age of 15 to be Head Girl because she was too shy, and comparing that shy teenager to the social-impact trailblazer and influential leader she has become.
Today, her other passion is purposeful leadership coaching, as she believes leadership needs to be re-examined and questioned in the post-pandemic era. "I think we need strong, courageous, bold leaders, so I'm really committed to adding my voice, my lifetime of experience to that subject," she says.
Her greatest superpower is arguably to do whatever it takes to bring about change, and not shying away from being real and vulnerable along the way.
A good work ethic and dedication are essential to business success, and when combined with a strong sense of purpose, these create an unstoppable force. The CEO Magazine is delighted to honour Kahn's passionate advocacy and activism around food waste in Australia by presenting her with the 2022 Lifetime Achievement Award.