If you made a list that ranked the most recognisable fashion brand names in the world, Calvin Klein and Tommy Hilfiger would be pretty close to the top of that list. Both brands are owned by PVH Corp, headquartered in New York.
But while its headquarters may be on the other side of the world on a different continent, according to Regional President for Asia Pacific Frank Cancelloni, PVH also "really understands Asia". Reflecting on his three-and-a-half years since taking on the role, he says he has "absolutely no regrets" and that the company "ticks all the right boxes".
"The Asian audience appreciates what we bring to different American brands. We run the business with great attention to local nuances, which makes PVH a much better company to work with in Asia," Frank says. "When you look at the people, the vision, the brands and the company that owns the brands, it was a no-brainer."
PVH Asia Pacific stands out from the competition
Several factors make PVH stand out from the competition in Asia, according to Frank. The first is the company's stable and experienced management team. Frank explains that part of this stability is around knowing what is happening across the Asian region, which not only makes it easier to attract talent but also retain it.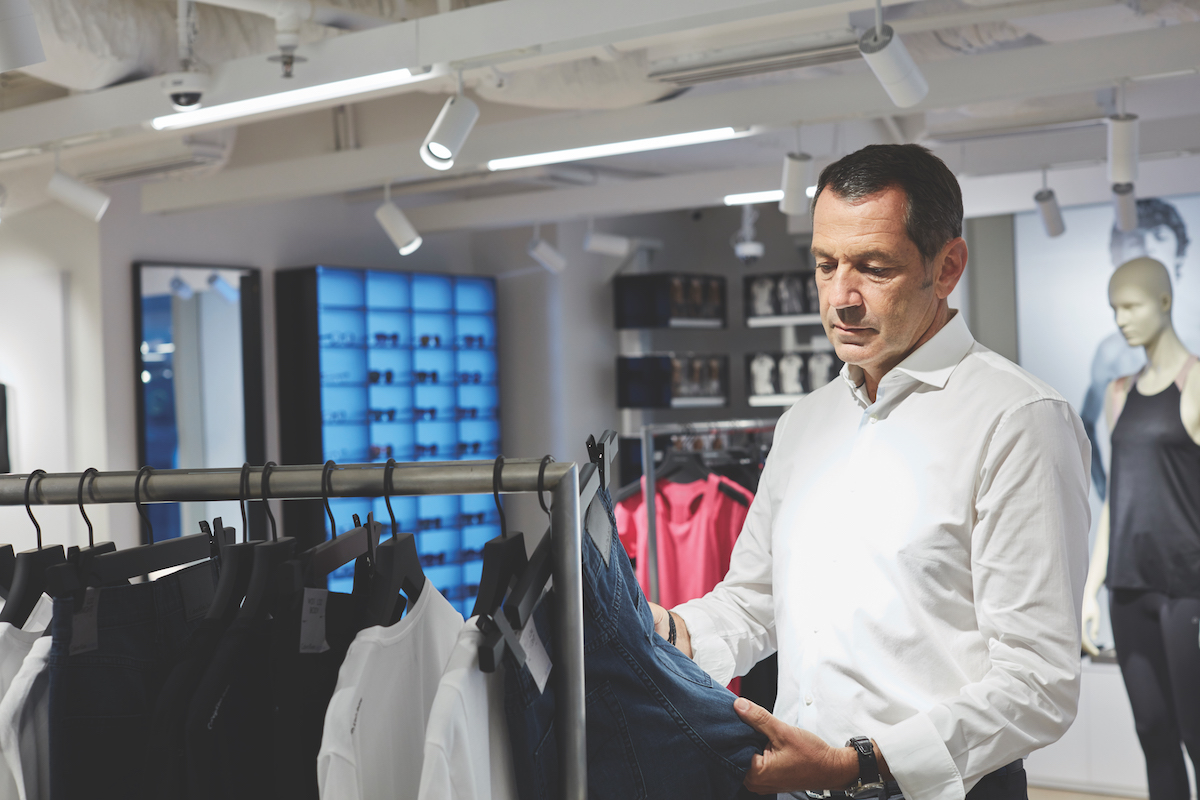 I think it's important to have a vision for the brand, but that's not enough. You need to communicate this vision. You need to have an action plan.
"Second, we have two extremely strong brands," Frank says. "That helps us to remain focused and not divert and dilute our attention towards a lot of other smaller brands. Calvin Klein and Tommy Hilfiger are instantly recognisable brands, and PVH has been resistant to expanding its stable any further – though it does license Van Heusen and IZOD – because we believe each of the brands has tremendous growth opportunities ahead."
Third, despite being a company with over 35,000 associates globally, Frank thinks PVH is also very good at the decision-making process. "We have an approval process, but it's not one where you have to get 15 to 20 signatures before opening up a store," Frank says. "We're pretty agile and that's really great. We make decisions quite quickly, which is key to being successful."
Frank Cancelloni on establishing a career in Asia
So how did someone who grew up in France end up managing distinctly American products for an Asian audience? For Frank, the initial motivation to work abroad comes from the fact that during his second year at his business school, he had the unique opportunity to study for six months in Japan, Korea and China, and then to backpack across South East Asia. He eventually found a job in Singapore working for a building materials company in 1988.
It was a long-term internship of 24 months jointly subsidised by the company and the French Government. "Though it was not very well paid, it gave me the opportunities to start doing business in Asia at a junior level with already some meaningful responsibilities," Frank says.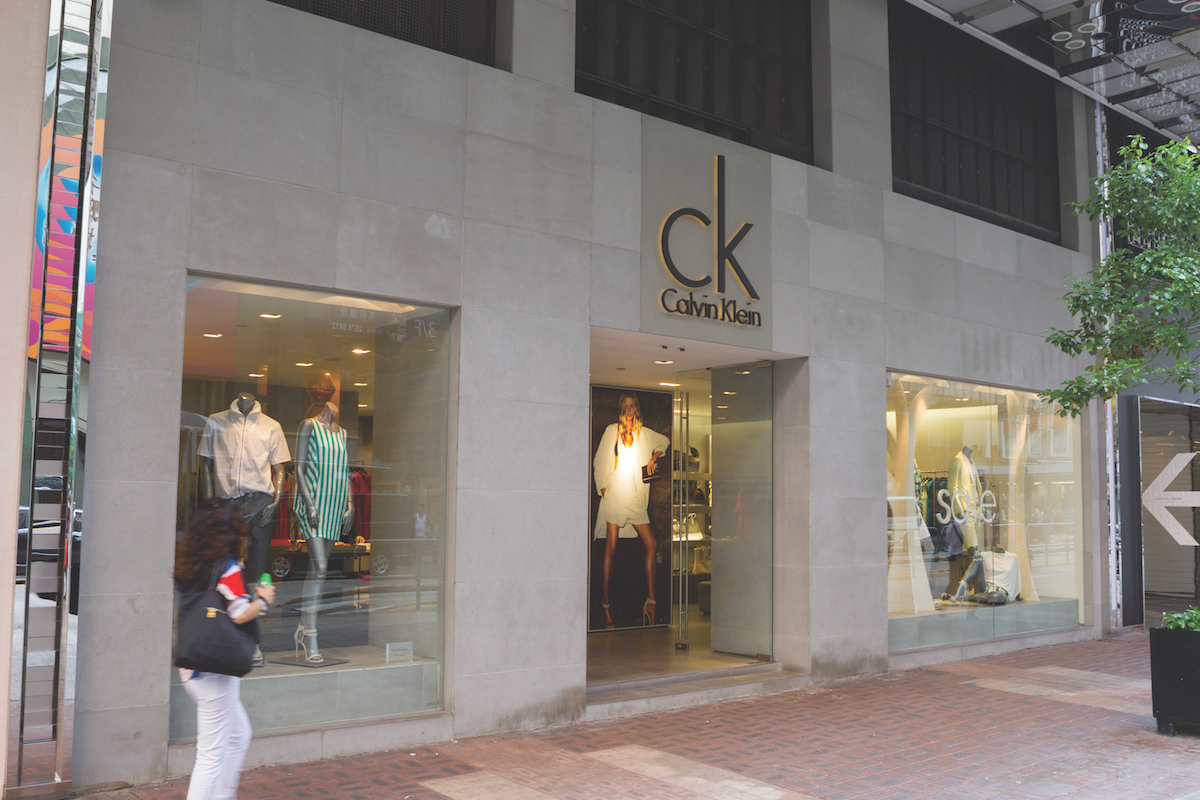 Frank has firmly established a base for himself within Asia for almost 30 years since then, most of it spent in the apparel industry. Before joining PVH in December 2013, he was the CEO of Asia–Pacific for Devanlay, the licensee of the Lacoste brand.
Lessons in developing a brand
At Devanlay, he learned about the complications that can occur with the licenser–licensee relationship. "On the one side, you have the licenser, in this case Lacoste, that owns the trademark and has a long-term vision, while the licensee is responsible for developing a specific product category and might have a more short-term vision for the brand," says Frank. "The licenser-licensee relationship is one where there is a brand owner and a brand renter and in many cases they have very different visions for the brand."
Devanlay eventually bought the Lacoste brand, and Frank found that it became stronger and more consistent when it was managed directly rather than through the licenser–licensee relationship. "When the brand manages all the key product categories under one roof, you'll see that there's more alignment, which is key, and there's also more investment being made in the brand," he says.
Perhaps unsurprisingly, Frank singles out China as the country with the greatest opportunities for growth for both the Calvin Klein and Tommy Hilfiger labels within Asia, and says that PVH has already been developing the brand in China for the past five to 10 years and has very strong business there. He also believes the company can double the size of the Tommy Hilfiger and Calvin Klein businesses in China.
"China remains the largest growth opportunity for us. In the apparel industry, we call it a once-in-a-lifetime opportunity. It's really rare to encounter this kind of opportunity in your career," Frank says.
Preparing for the store of the future
Despite the immediate recognition that brand names such as Calvin Klein and Tommy Hilfiger attract, these brands are not immune to the digital disruption that has wreaked havoc on the fashion and apparel sector. This can no longer be ignored, and companies must embrace the digital age or else they will go under, according to Frank.
"How we envision the store of the future is something that is really key for the company. When we talk about the flagship store, or a brand's embassy, those days are long gone," says Frank. "That was probably the right approach maybe five years ago, but now customers expect something else. They do not want to go to a 2,000-square-metre store to access the entire range."
PVH has already invested in a digital showroom in Hong Kong, and has plans to roll out more across the rest of Asia, starting with China and then followed by Japan. Frank believes it is the right approach for the company and has received a positive initial reaction from buyers.
"It creates savings through better efficiency in time, costs and processes, and that's really the way we should proceed further. It should become more digitised, instead of continuing to rely solely on traditional salesmen," he says.
Why PVH Asia Pacific is ticking all the right boxes
CEOs always talk about the importance of a well-thought-out vision and a strategy to accompany that vision. But in an Asian market where rapid change and disruption are par for the course, even the best vision is sometimes not enough to survive. For Frank, the key to flourishing and standing out goes all the way back to a company's team dynamic and how the company manages people.
"I think it's important to have a vision for the brand, but that's not enough. You need to communicate this vision. You need to have an action plan. It's crucial to have alignment and, once you have that, it's all about execution. The speed and the quality of execution by the team will definitely make the difference going forward," says Frank.
"This is what I believe will make the difference between the winners and the losers. I think we tick all the boxes, and that Calvin Klein and Tommy Hilfiger will keep on winning in the coming years, possibly globally but most definitely in Asia."