With the high life expectancy rate in Hong Kong, Luen Thai Holdings CEO Raymond Tan devised a new way to get his senior leaders plugged into modern-day trends. The apparel and accessories business was co-founded by Raymond alongside his brother and their father in 1983 and has since expanded throughout Asia–Pacific, with manufacturing facilities in China, the Philippines, Cambodia, Vietnam and Indonesia.
Now in his mid-fifties, Raymond acknowledges the challenges presented by having an ageing leadership. "The industry and the whole world is changing," he explains. "In the past, people started thinking about their retirement as they got closer to 60. This is no longer the case. Some companies say you have to bring in very young talent, forget about the past, destroy your old model and move forward. Others say 'Let me hang on to the old model and see how long it can last.' I tend to believe there are great values from both ends; the experience from the senior leaders and the energy and passion from the younger ones."
Gaining inspiration from the passion and energy of youth
What Raymond did was ask each of the company's senior leaders to have a young mentor. "In the past, we always believed it was the more experienced ones who should mentor the younger ones. But I have two mentors and one of them is my son. I meet with him twice a month just to learn what's happening in the world – he taught me how to play Pokémon GO," Raymond laughs.
"I need to make sure that our senior leaders know what's happening in the world and to identify with this young talent. I ask our senior leaders to learn from the young » and I ask our young to learn from the older generation about what makes Luen Thai who we are today."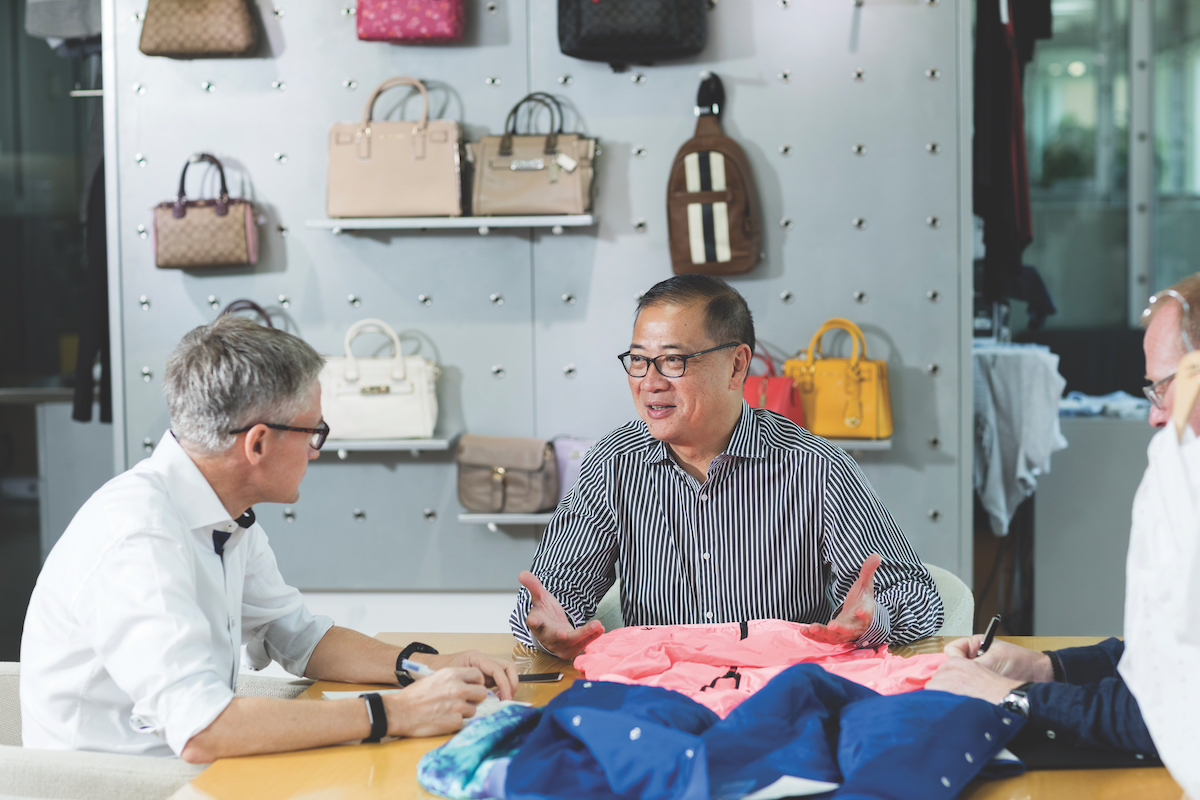 Raymond knows that elevating the younger generation is a big gamble but his decision to prioritise this has worked well so far. "My youngest business unit head is only 35. He manages a US$140 million business for me," Raymond says. "When I promoted him last year I had a lot of questions about whether he could take on the responsibility but he's doing a wonderful job."
When it comes to leading his team, Raymond believes in transparency. "On my management board, I have eight business unit heads and a senior leader supporting the group," he says. "I encourage everyone to share good and bad news and to support each other. In senior leadership, a certain amount of transparency and empowerment allows people to make good decisions. I have a basic policy for my leaders: three strikes and you're out; don't lie, don't hide; and don't give me half the facts.
Using knowledge to turn a bad decision around
"Knowledge is very important. When you have knowledge, you have good logic and you can make a good decision. Even if you make a bad decision, you and your team will be able to turn it around. Without transparency, many companies have a lot of internal politics, which wastes a lot of people's time. It's an extremely simple concept and I am very proud that the last time I had to use my three-strikes policy was about 15 years ago."
Raymond explains that restructuring Luen Thai Holdings into its current eight business units has been beneficial, as it has allowed the business to diversify. "We used to be a very centralised organisation when we had a US$300-500 million top line," he says. "I was the one who spearheaded breaking down the business so that we could better achieve our goals. Through that process, we also went into some mergers and acquisitions.
"For example, we are one of the very few companies out there that has two bag manufacturers. One makes fashion bags for brands like Coach, Tory Burch and Michael Kors, the other makes functional bags for brands like Samsonite and Targus. We also have the fashion division and the sweater division. I think the way we are structured makes us quite different from other players in the market."
As CEO (and sometimes COO), Raymond prefers to spend half his time thinking about the future of the business. During this time, he allows his leadership team to take the reins. "We are not just one organisation – I have a business unit head, a president and a partner who treat the » business as if it was their own. A partner can't run the day-to-day business. They have to plan for the following year and I have to think about years three to five. That's how we divide our roles in our organisation."
Is it going to be sustainable?
But for Raymond, it is not enough for his leadership team to simply enforce a new company plan. "We came up with a strategy we call 'sustainable shared success through reinvention'. With anything that we do right now, we ask ourselves: 'Is it going to be sustainable?', 'Are we able to share this asset with our five key partners – shareholders, customers, suppliers, our people and our community?'," he observes.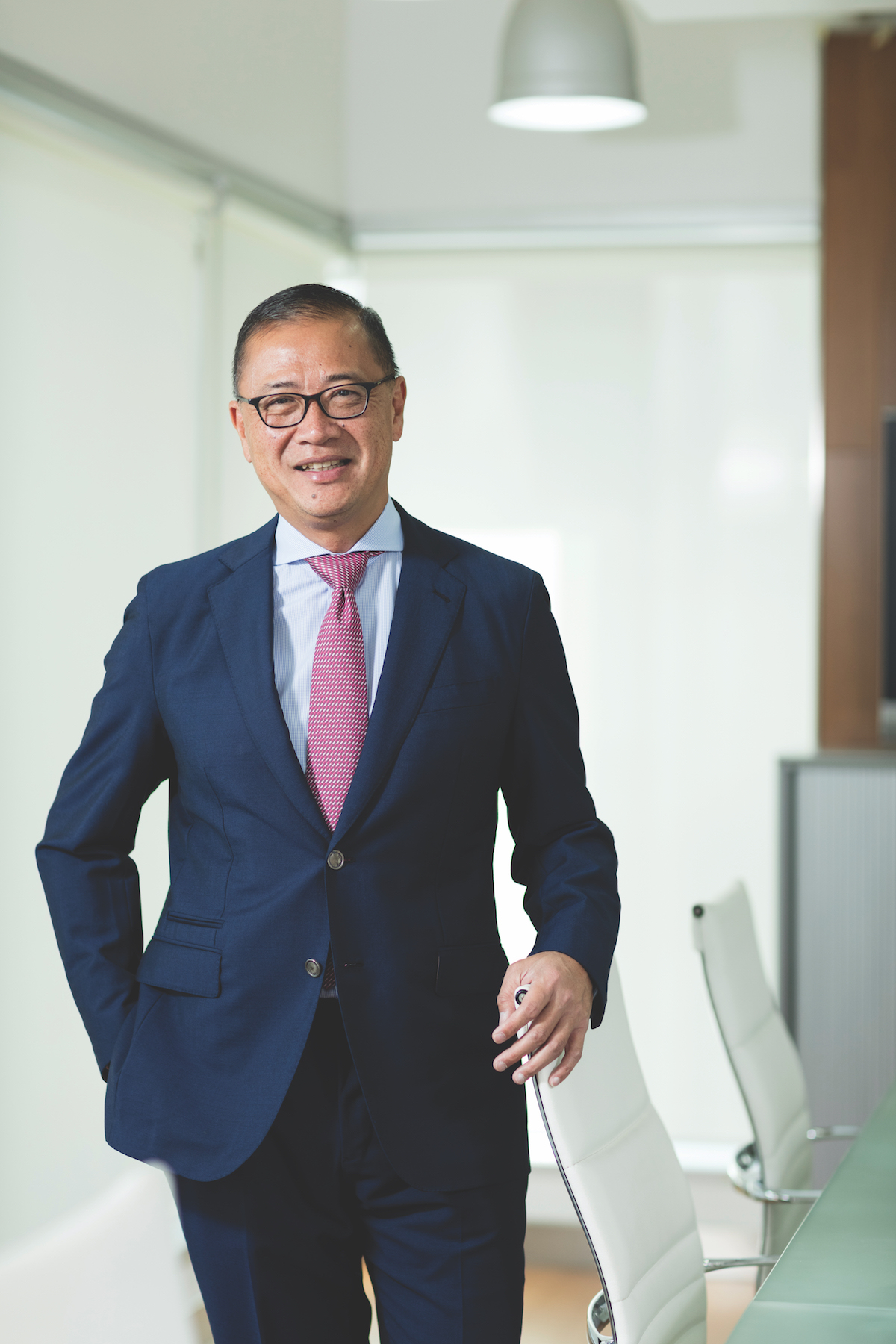 With anything that we do right now, we ask ourselves, 'Is it going to be sustainable?
"We are focused on quality, speed, flexibility and cost. This is what we take into consideration with every investment we make. We can no longer just have an investment proposal and say that this is for a return on investment. We have to submit the proposal and ask: 'Is it going to improve the speed?' Not just the speed for manufacturing, but speed for the supply chain. Can we further improve the quality? Can we reduce the cost? Can we provide flexibility in terms of style change, or minimum order quantity?"
Raymond believes that with the internet connecting the entire world, the manufacturing industry – regardless of whether it is apparel, motoring or electronics – is going to end up with one market. "In the past, we used to service brands that were leaders in the whole market. For example, Gap, Levi's and Ralph Lauren Polo were really strong in the US while Uniqlo was very strong in Japan," Raymond says.
"We have now moved away from serving customers in mainly one destination. The brands have become more international and so I believe that the world has become the country of origin and simultaneously, the country of destination."
However, Raymond says that no matter how much the world changes – and begins to swing toward online shopping – retailers will continue to be focused on price or, more specifically, the supply chain cost.
"It's not just the manufacturing cost because to put a product onto the shelf, you also need to consider logistics, inventory costs, et cetera. Before, we had delivery
wait times of 90 days, then it went down to 60 days, then 45 and now our customers are asking for 30 days. There's no limit. One customer asked me for 30 days and they're still complaining. Soon customers might even ask for one-day delivery times."
While supply chain costs are still at the core of Luen Thai, Raymond says the company will also concentrate on developing its automation capabilities, its online strategy and its IT infrastructure. "Having the idea of one country of origin and one country of destination – something we believe the world is going to be moving to – we would like to drive our businesses moving forward in the same way in the next couple of years,"
he says.