British fashion house AllSaints was on the brink of insolvency in 2011, and its CEO and its chairman were embroiled in a feud that divided the staff and ultimately resulted in them both leaving the company. During the chaos, however, private equity firm Lion Capital stepped in to bail out the high street label for more than €100 million.
Lion Capital founder Lyndon Lea immediately took on a more prominent role in the running of the company, and his first order of business was to send William Kim a text message – after obtaining his number from a mutual friend – asking him to come on board as CEO. William had been at Burberry for seven years, and after successfully steering the luxury brand's digital development as senior vice-president of Digital Commerce, his stocks were skyrocketing.
William Kim learns from the best in the business
While some may look to skip rungs on their ascent to the apex of the corporate ladder, William has always wanted to learn from each step and be fully prepared by the time he completed the climb. That meant absorbing everything those at the top could teach him, and at Burberry he had access to two of the business world's finest leaders in Angela Ahrendts and Christopher Bailey.
"What I learned most from them was that they were empathetic leaders who were extremely innovative in their approach, and they saw a future model that very few people did in fashion," William says. So, while he was inundated with job offers, he had no intention of leaving Burberry unless it was for another company that shared his energy and outlook. Under Lyndon's control, AllSaints presented itself as a snug fit.
"Within a short amount of time of meeting Lyndon Lea and talking to him – somebody who ran billions in investments and a multitude of portfolio brands – I felt he was a visionary," William explains. "I felt he was in tune with today's consumer, and I felt he was even more curious than I on what the right business model should be. Of the four companies that were offering me executive roles, AllSaints was in the most financially dire situation. But when you have an amazing chairman, as well as what I felt was the foundation to be one of the best brands in the world, it was a no-brainer."
On entering the fashion world
William is a man who is not afraid of risk. The international business and accounting graduate from the Rocky Mountains in Colorado had never even considered the fashion industry as a career path, but joined Gucci on a whim while representing global auditing firm Coopers & Lybrand (C&L) in South Korea. In fact, he wouldn't have even been in Seoul if he hadn't forced C&L's hand by playing a major competitor off against them.
"In order to go to an elite law school or get an MBA, I really needed international experience. So I went to my partner at Coopers & Lybrand and asked, 'Can you send me abroad?' and they said, 'No, you're too young.' I then went and got another offer from KPMG and they said, 'After you do a certain amount of time with us, we'll send you to Australia.' So I went back and updated my partners, and they said, 'Alright. If that's the case, we're going to send you to Korea,' " William grins.
"While I was there, the IMF happened, where the currency was in crisis. So a lot of the Korean companies were selling their business to their foreign counterparts. As a result, I picked up Gucci as a client. They liked my work, and took me on. That's how I entered the fashion world."
"I've been influenced by every leader"
It's also how he was exposed to the leadership of fearless fashionista Domenico De Sole and his closest advisers. When William joined Gucci in 2001 as CFO, the stale scent of Bernard Arnault's (chairman of LVMH) takeover attempt was still lingering in the air. But as Domenico improved morale and continued to demand excellence from his staff, William was in the wings intently studying his approach.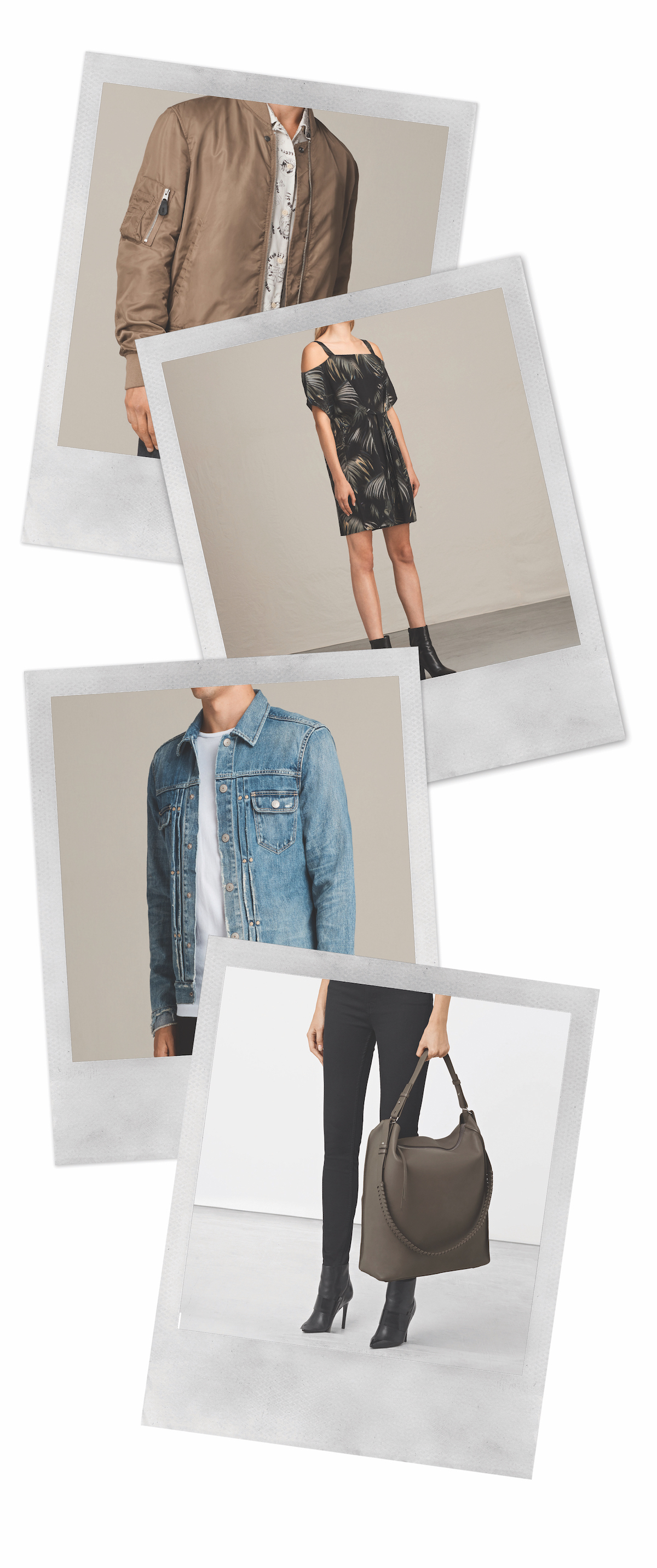 "I mean, at the end of the day, you learn by watching the back of your parents and the leaders whom you work for. Whether you know it or not, you emulate them," says William. "Just last week I had breakfast with one of those leaders, Bob Singer, who actually brought me into fashion and gave me that tremendous opportunity. So, whether it's Bob or Domenico De Sole, you learn from afar how they act in certain situations, how they deal with adversity, and how they lead talent through those difficult times.
"I've been influenced by every leader, whether it's Bob in terms of business acumen, James McArthur and his wit, to Domenico; everybody contributed in a different way," adds William. "Mike Jeffries at Abercrombie & Fitch was an absolute visionary in his own right. And then Angela Ahrendts, with the way she's been able to take people on the journey with her by teaching along the way, is incredible. All those individuals deserve a tremendous amount of credit because without them I wouldn't be sitting here."
Wowing the customer – now & in future
But sit here he does, in head-to-toe AllSaints attire no less (every day without fail). And since taking the top position about five years ago, his influence on the company – which is now present in more than 20 countries and has more than 3,000 staff – has been nothing short of remarkable. It all started with the first '100-day cycle'.
"The first cycle was about asking, 'What is the brand?' and getting everybody aligned to the brand. Then we looked at the company's mission and goals before focusing on the instore experience," he explains. "We asked ourselves, 'How do we make sure that we're there for our customers?' So you can have this cool attitude and amazing brand, but that doesn't matter if the staff aren't going above and beyond everybody else in the sector."
The first cycle was about asking, 'What is the brand?'. Then we looked at the company's mission and goals before focusing on the instore experience.
His innovative approach to digitisation came next. "In 2013, we created a device-agnostic website that went live with tremendous success," says William. "Thereafter, the confidence started growing to a point where we said, 'There's a lot of software out there but we can create our own and start unlocking potential.' We created homegrown technology that allowed us to redeploy inventory from stores to replenish online orders, as well as money-mapping fixtures that enabled us to assess the popularity of certain products in stores.
"Digitisation to us is everybody thinking digital first in what they do," he continues. "What we're trying to do is really say, 'Let's detoxify away from analogue processes by inventing cloud-based solutions to improve efficiency throughout the business.' I think what really sets us apart is that from day one, we have said, 'Let's not focus on the industry; let's not even focus on the sector. Let's just think future: What future model will allow us to continue to wow the customer in the future?' "
What really sets us apart is that from day one, we have said, 'Let's not focus on the industry; let's not even focus on the sector. Let's just think future.'
"Fashion should be an emotional connection"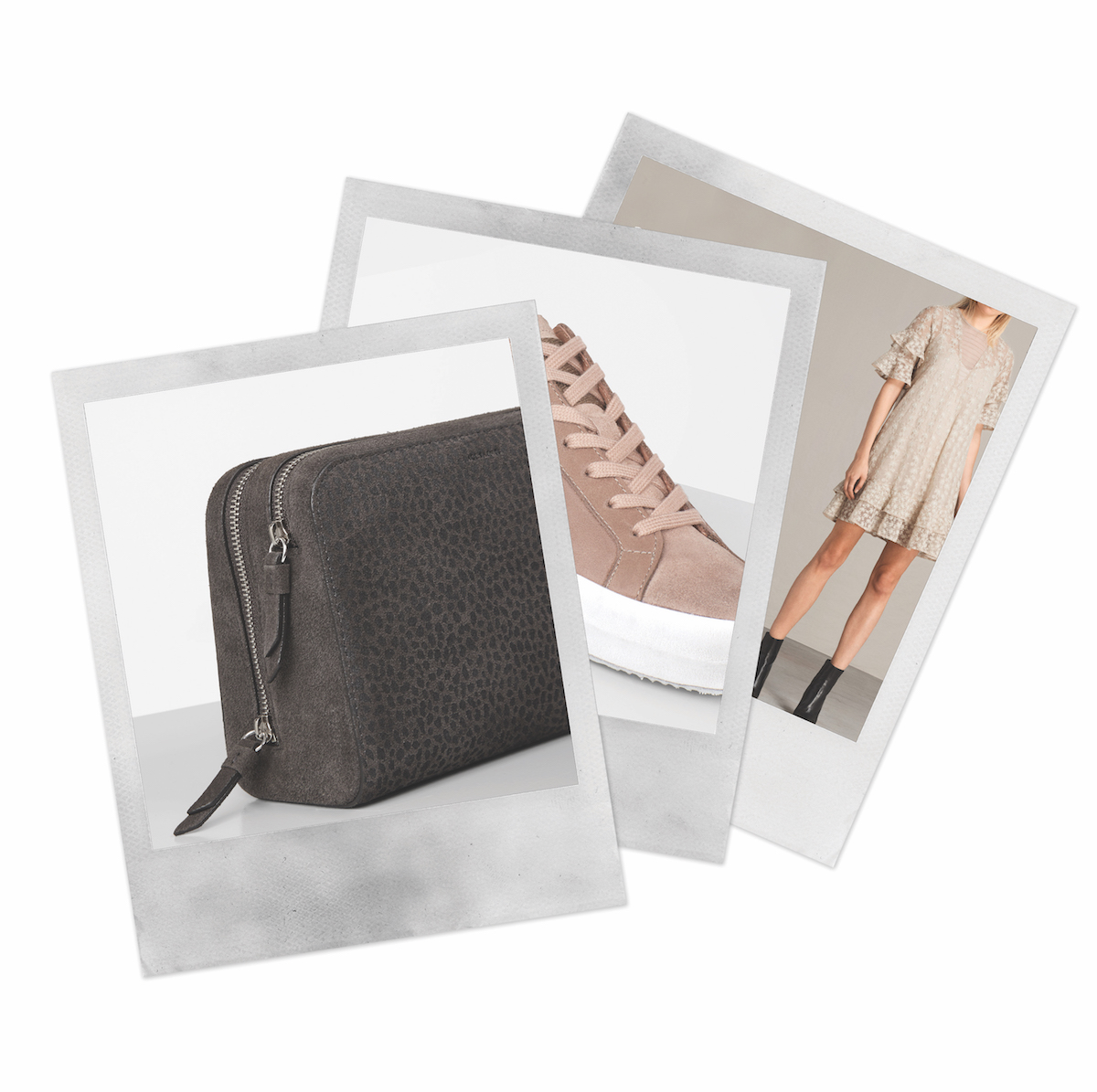 This attitude is a direct reflection of the deep well he draws his inspiration from. "On the design side, I am really inspired by outside influences like architecture and industrial design – companies like Dyson that are constantly creating new and exciting ways of doing the same old thing," he says. "Right now, I'm fascinated by lighting designers, because light is really an essence of art, it appeals to the senses, and the innovations are amazing.
"When it comes to fashion, I get more inspired by brands that don't exist. What I mean by that is, in Asia there are certain night markets that you can go to where there are these young designers," he continues.
"Because it's their passion, they borrow money, they develop small brands, and then they open these street stalls to sell their product. I remember when I was visiting Bangkok recently, and in the back alley of a central department store they had some of the craziest T-shirt designs that I have ever seen in my life.
"At the end of the day, fashion should be an emotional connection. When you put on certain articles of beautiful clothing, it should make you feel good, it should give you confidence, and make you feel sensual and sophisticated."
There's a parallel to his philosophy on leadership in there too. "Human empathy is very important: you have to be able to put yourself in your employees' shoes," he says. "But I am also direct because to me it means you care, you want them to improve. So I try to coach them along in a way that builds their belief in themselves and gives them confidence."
In doing so, you can be sure that a throng of future CEOs will be emulating William, whether they know it or not, learning by watching his back, as they too climb to the top of the ladder.