Isuzu Philippines had been leading the country's truck market for 16 years when Hajime Koso arrived to assume the role of President in 2015, after three decades of working with the automotive company in different positions all around the world.
"I said to myself, we should not stop there, we should provide more value and efficiency to our customers," he tells The CEO Magazine. First on the agenda was the 2017 opening of a 6,000-square-metre warehouse facility in Taguig City to house spare parts and efficiently deliver nationwide thanks to its "advanced delivery system".
"We also launched our Mobile Medic trucks, which were very much appreciated by our clients because we can repair and service their vehicles even in far-flung areas," Hajime says. The trucks are specially made vehicles, equipped with servicing tools and equipment, and utilised by the Mobile Medic team for onsite emergency servicing.
"On top of that, to ensure that our customers can find an Isuzu dealership in key cities within the country, we have an ongoing dealer expansion program, Road to 50 Dealerships, that aims to establish 50 dealerships nationwide.
"I am proud to say that, even with the ongoing pandemic, we continue to lead the truck market. We are now on our 22nd consecutive year of being the number one truck brand in terms of sales. At the same time, those plans for dealer expansion have been progressing. Soon our Road to 50 Dealerships will be completed."
Hajime believes that a major driver of the company's success is its ability to "listen to our customers". "At Isuzu, we value the comments and suggestions of customers, which is why we work with them side by side and check on their actual truck operations," he reveals. "In this way, we can come up with the best business solutions for the customer's needs.
At Isuzu, we value the comments and suggestions of customers, which is why we work with them side by side and check on their actual truck operations.
"In addition, our relationship with them goes a long way. Purchasing an Isuzu truck is just the beginning of a long-term partnership."
For Isuzu Philippines that means providing topnotch after-sales support and ensuring nationwide parts availability. "Understanding that our trucks must operate almost 24/7, we must be ready to service and maintain these units even in remote areas in the provinces," Hajime explains.
It all comes back to the idea of being "Your Responsible Partner" – the Isuzu tagline – which also permeates the company culture in a big way. "This culture of being accountable or responsible is very important, that all of our team members are making sure every vehicle released is sealed with the Isuzu quality, and that we deliver excellent customer service – these are our keys to utmost customer success," he asserts.
"In our community, we express the same sense of responsibility through different charity works and donations. Isuzu has been a longtime partner of the Philippine Red Cross in providing means to transport goods and respond to those in need in different areas in the country, especially during calamities."
This approach worked well with Hajime's leadership style, which he describes as "hands-on" and "involved". "I guess you get that from being a sales guy from the very beginning," he laughs. "I make sure that everything is running smoothly as I talk to different managers or team members on the ground.
"Before the pandemic, I would often visit our fleet clients and dealerships to check on their operations, or to see if there is something they need that requires our support. This way, we can resolve more issues and assist our clients along the way."
Innovation is another important area for the company, although Hajime warns that careful planning is required. "Assessing what your customers really need is equally important, and I think you can see that from the recent models we have released," he says, highlighting the Isuzu D-MAX, Isuzu mu-X and two-pedal N-Series Smoother truck as examples.
"You see, these models didn't just come from an overnight drawing board. It comes from more than six years of testing and development to make sure we provide only the best lifestyle family vehicles and business solutions to the market."
Of course, the pandemic took its toll, with Hajime highlighting one of the company's key challenges as its impact on the ability of an organisation to adapt. "For the past two years, we have been faced with different travel restrictions and supply chain limitations that have caused delays in assembly and delivery," he shares.
"Nobody predicted that something to this extent would happen globally, but as an organisation, we have to step up to the challenge and find solutions at every step of the way. As their leader, I have to be fast and decisive."
We understand the importance of pursuing economic development without harming our natural resources.
Fortunately, the dealer network was able to continue servicing its customers even during the lockdown, thanks to the Mobile Medic trucks. "The flexibility of remotely working from home was immediately implemented in our company and still takes effect today to minimise crowding," he says. "Responding more quickly has been our key to staying afloat during this very challenging time."
Things are already looking up with this year marking the 25th inaugural anniversary of Isuzu Philippines – a major milestone of which Hajime is incredibly proud, particularly as it marks the start of a new chapter. "The company is moving towards a new era – a more sustainable and eco-friendlier route for the entire network, which is in line with the United Nations' Sustainable Development Goals," he reveals. "And this goes not just with our products but also with our operations and customer service.
"Sustainability shall be given greater emphasis. We need to evolve into a company that creates economic value coupled with social and environmental contributions to withstand the challenges ahead of us. We understand the importance of pursuing economic development without harming our natural resources."
The year will see a series of changes in company direction and activities that will breathe new life into Isuzu's already winning formula, according to Hajime. "You will see a new and revitalised Isuzu in the years to come," he promises.
Sponsored by: Chevron Philippines Inc
CPI's extensive experience in the downstream oil industry coupled with its diverse portfolio of base oils, specialty chemicals, and lubricants positions Caltex Business Solutions as a reliable partner in its customers' success.
Read More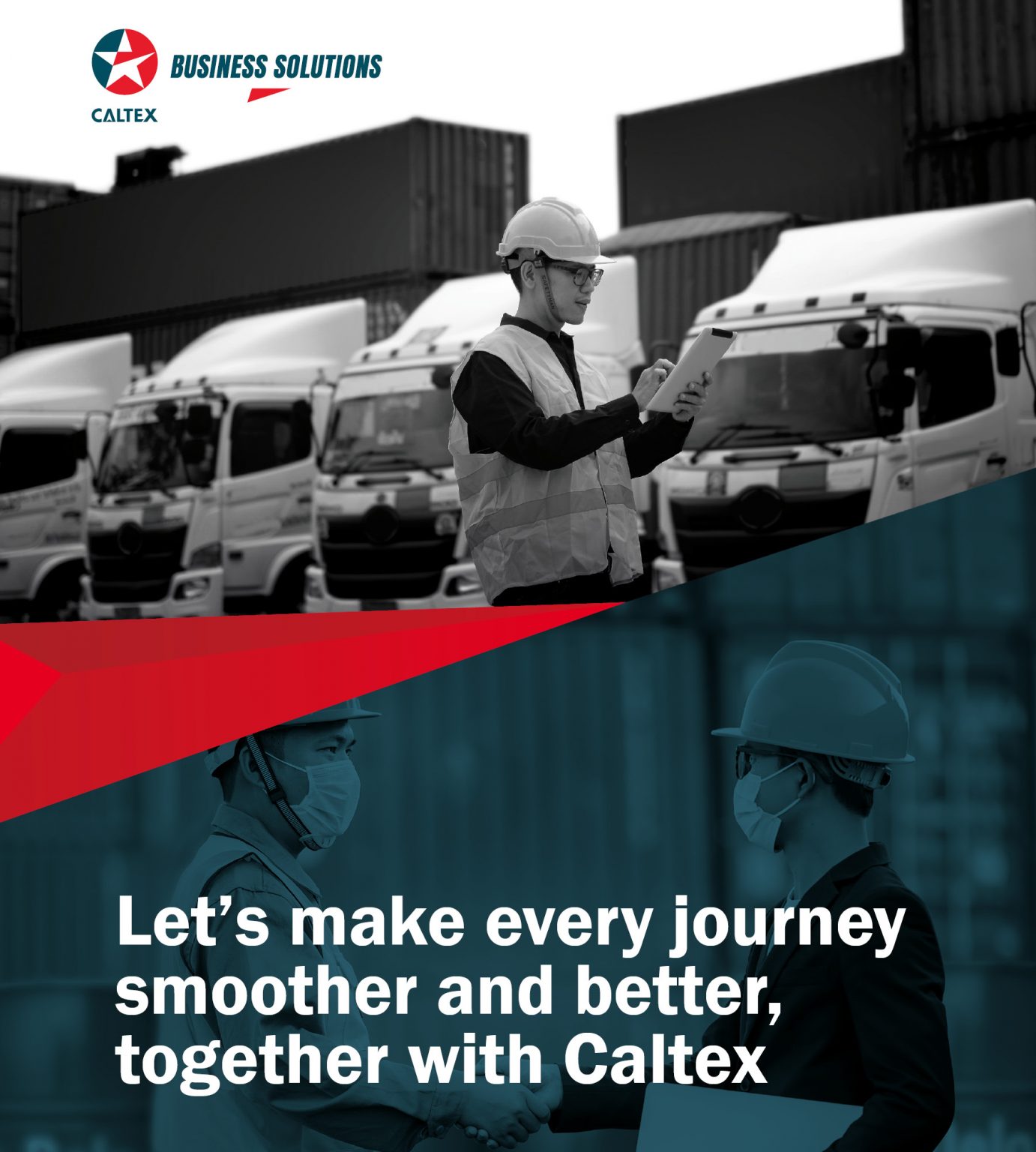 ---