Georgiou Group evolved from relatively humble beginnings as a land development and infrastructure business called Direct Drainage, founded by Spiro (Peter) Georgiou in 1977. Adding more strings to its bow along the way, it established a precast business called Geocrete (1993), as well as a roadworks and earthworks company called Roadpave (1994).
John Georgiou leads with innovation & vision
When Peter passed the baton to son John as CEO in 1998, a vision was born to unite these businesses under the umbrella of Georgiou Group. It proved to be the first in a long line of innovative ideas put forward by John to manage and grow the business.
Uniting the separate entities strengthened the Group's offering as a civil engineering company, capable of not only winning lucrative state government contracts but also ready to capitalise on Australia's mining boom. John explains: "I think our strengths were that we had quite a broad client base. Our skill set was in creating infrastructure, so we could apply that to the mining companies when the boom was on.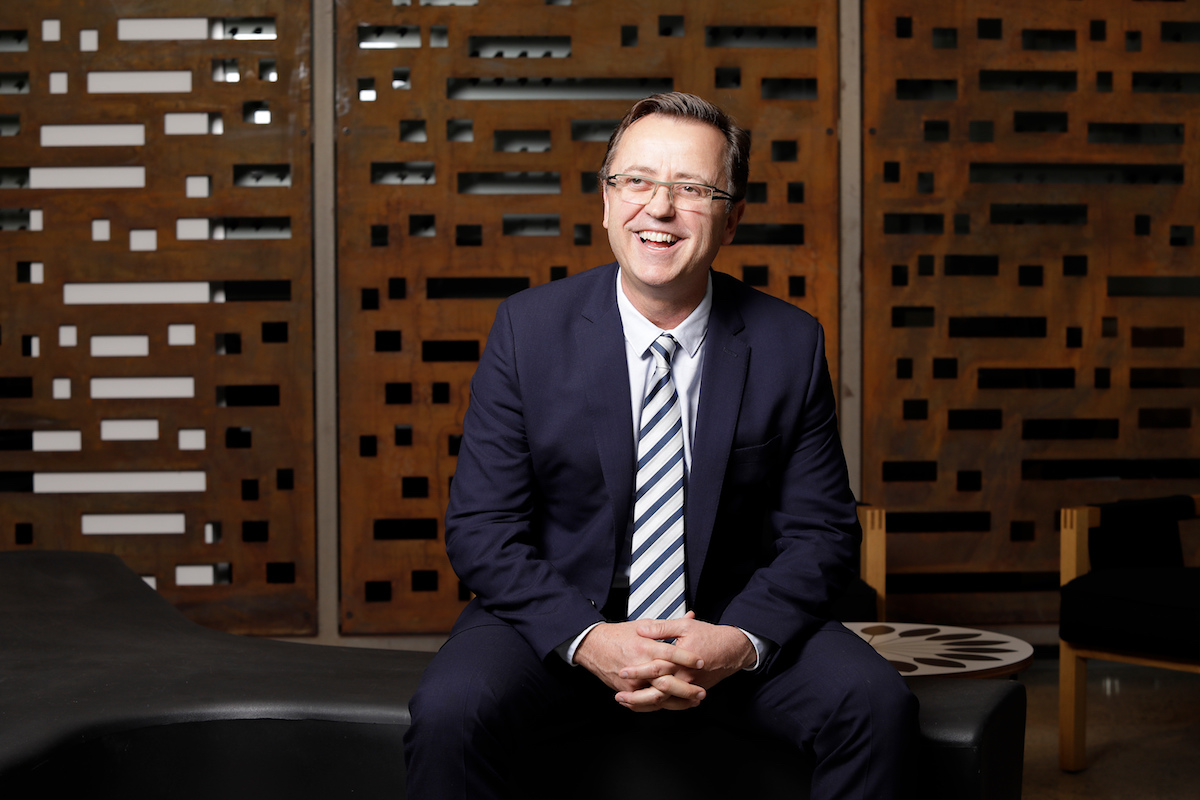 "Then, when the mining sector shifted, we still had a lot of government clients, especially with our expansion into the eastern states, so our actual revenue didn't change that much – although, if you dig deeper, you'll see that it has actually changed substantially as a lot of our mining clients moved from construction to production."
The civil works sector, on the other hand, is booming these days, with state governments spending big on transport-related infrastructure, particularly in New South Wales and Queensland. Due to John's vision, the company has been able to capitalise on this to expand nationally.
Georgiou Group expands across Australia
"We looked at what we were doing in Perth, the types of clients we had, and we approached similar clients on the east coast," John says. "Our entry into this region was in early 2000, working for South East Water, and on the back of that we established a permanent office in Victoria. We later did the same in Queensland, and in 2015 we established an office in New South Wales. The whole time we have been strongly focused on growing our civil infrastructure business.
"I wanted Georgiou Group to operate in different regions and spread the risk, because typically while one region is up, another is down," John continues. "It was about diversifying the business and, obviously, by growing regionally, we could also increase the scale of the business."
It was about diversifying the business … by growing regionally, we could also increase the scale of the business.
What John didn't realise then was that it would also change the scope of the business. Expansion meant a need to look at ways to streamline and improve productivity across the Group, so John invested heavily in a document management system.
"Part of the system, as you'll know if you're familiar with Microsoft operating system, is that you have your list of folders and you put them in some sort of order to file your documents. These documents can be anything from an email to a PDF, a Word document, Excel, to whatever. In project management or construction, you have all those documents and more. What we were finding was that as the company was growing, people would design their own folder structure and then, a lot of times, valuable documents would just sit within people's email addresses."
Georgiou Group's One App creates greater efficiency
Not one to sit back and ignore the issues, John put on his innovation hat and looked for a solution. The result was OneApp. "That's when we started developing our own mobile application, and really looking at our own forms," he says.
"Instead of having a typical form and filling it in manually, we created electronic forms. Whether a safety form or a labour requisition, we only have to fill it in once and then it becomes part of the workflow, for which the data is then fed into our system. 
"In essence, what it did was make the gathering of information easier and the information more readily available. Whether that's for better decision making or just for greater efficiency in terms of not having to repeat the same process, it all helps the company run smoother."
Perhaps buoyed by this initial success, Georgiou Group also tweaked its human resources software package to such an extent that it has now set up a small tech company that can write and create its own software. To John, it's all just part of building better. And as testified by the long list of prestigious construction awards the company has received, he and the Group build the best.