Are successful entrepreneurs born or made? When it comes to serial entrepreneur and Attena Group Founder and Director Arash Nikhoush, it's no contest for he was clearly born with an entrepreneurial knack or, at the very least, he was bitten by the bug early on.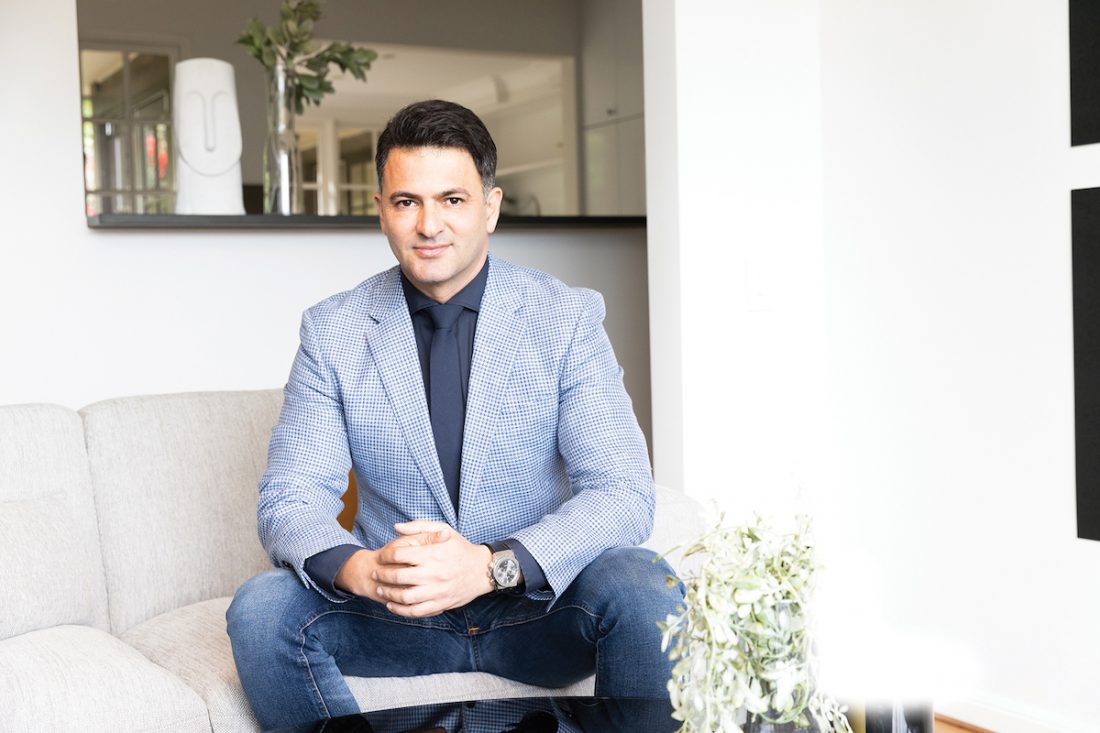 "I have a very good record and background in establishing new companies back in Iran and the Middle East," he says. "I had a company in the construction industry and one in the oil industry. They both experienced good growth in a short amount of time."
When he arrived in Australia, his past success gave him the confidence to try establishing a new company here. Little by little, Attena Group started coming together.
"I started from zero to build up the company," Arash recalls. "I had to get my licence, prepare the documentation, craft a business plan and start a website, which went live in 2013 when I started my first project in North Bondi. And, since then, year on year, we've had really good growth."
"In this business, it's a total waste if you don't do the right thing and deliver a premium-quality project in the end."
Even the COVID-19 pandemic couldn't stand in the way of its impressive development – the luxury builders hit a record number of projects earlier than ever this year. "We have three times as many projects now compared to this time last year," Arash beams. "And within the past two weeks, we've hired six new, full-time resources for the office. By the end of this year, we plan to hire 10 more. The growth we're experiencing is quite significant."
It's not surprising. Attena Group was formed because Arash noticed a void in the market – one he could easily provide a solution for, thanks to his background in structural engineering. "There was a large gap between design and construction, especially for the smaller-size projects and residential market. Clients weren't able to take their dream homes from concept to construction very easily," he explains.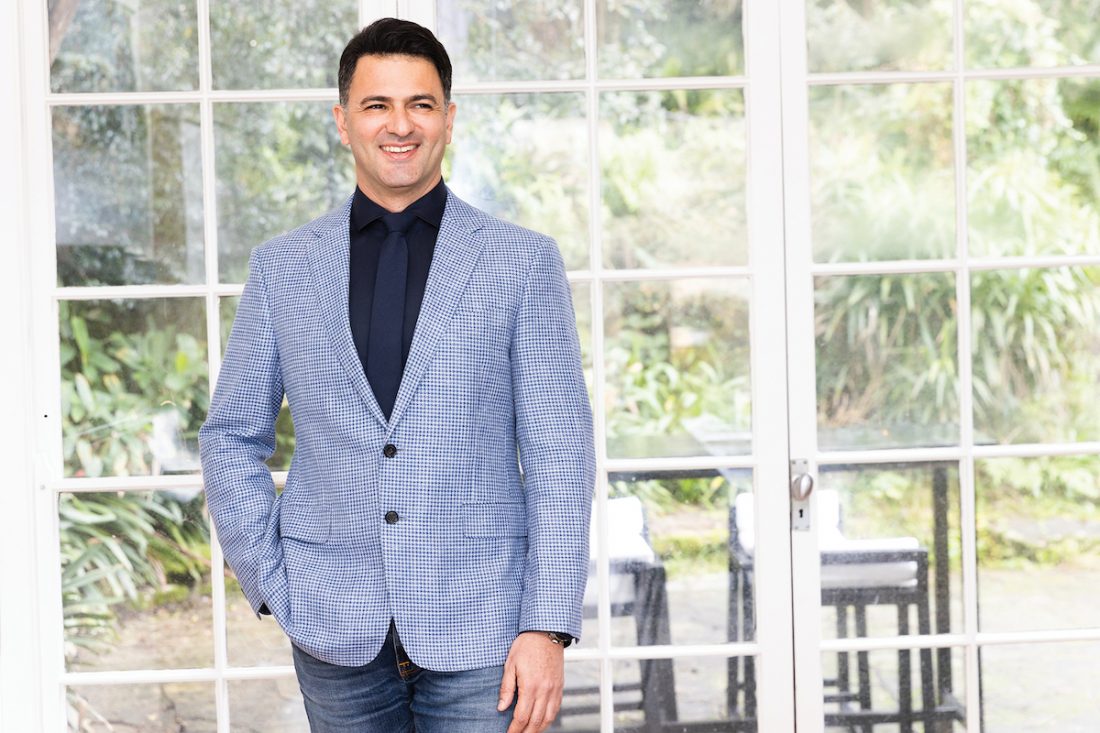 This is where Attena Group comes in. A one-stop shop for its customers, the prized Sydneyside, fully integrated design and construction group is uniquely positioned to provide innovative turnkey solutions for its clients. "There was a huge demand in the market to improve the process in a way that was more cost effective," he says. "We found it was better to spend little money up-front and engage the right builder with a solid understanding of design. So we ran with this concept of design and construction and now, it's a service that works well for us."
Very well, in fact. The company has since built many quality luxury residences in the Eastern Suburbs. These projects take roughly two to three years to complete, so having the right team on board is absolutely essential. "Many people are engaged with these projects and they spend a good amount of time on them from beginning to end. And we spend a lot of money on these so we're not going to waste time and resources," Arash reveals. "In this business, it's a total waste if you don't do the right thing and deliver a premium-quality project in the end."
Arash is currently focused on delivering more and more quality building projects for the real estate market here in Sydney while expanding to areas like Newcastle and Gosford, with a goal to uplift industry standards in those areas. "People are asking why we are moving away from Sydney because those locations aren't known for the quality level that we've been focusing on," he points out. "But my thought is, we can still deliver these high-quality builds even in those areas. And it will be fantastic for the real estate market there if we can indeed bring this experience and deliver the same quality we do here."
Arash is also working to negotiate deals with South Australia and Victoria to bring a taste of the Attena Group to an even greater audience. "There are some potential projects and opportunities in the high-quality markets in those two states," he says. "But right now, our focus is on scaling Sydney, especially the opportunities around North Sydney and the Northern Beaches. However, we will be looking into Victoria and South Australia more seriously within the next three to five years."
Of course, in order to be able to make these goals a reality, it all comes down to the performance of the Attena Group team, which is why fostering close relationships with suppliers is a top priority for Arash.
"We have very good relationships with our suppliers and contractors," he shares. "Because of the high-quality projects that we specialise in, every supplier and top contractor looks at our projects as resume builders. They love to be a part of them and bring passion to their work with us as a result."
"Loyalty is also key. I'm very loyal to my clients and, on the other side, I'm loyal to my subcontractors and suppliers – many have been working with us since day one. The bottom line is, our subbies and suppliers that have always been there for us deliver what they promise, so we continue calling on them to help with different projects."
Attena Group has been nominated twice now for the Australian Construction Award, both in 2018 and 2020, and shortlisted as a finalist for Best Home Builder of the Year in Australia. This recognition speaks loudly to Arash. "It means we're on the right track, and I'm so proud of my team," he beams. "In such a small amount of time, it's become clear that the goals we set are achievable and our strategy works very well."
"Because of the high-quality projects that we specialise in, every supplier and top contractor looks at our projects as resume builders. They love to be a part of them and bring passion to their work with us as a result."
Proudly Supported by: