Sharan Kaur Pinto emailed her CEO in the UK as soon as she read the news report of a fire in Singapore's popular 313@Somerset shopping mall. She had recognised the ESCS (engineered smoke control system) and wanted to inform her boss that once again Colt Ventilation had saved lives. After all, this was the sixth reported fire Singapore had witnessed over the past 6 months.
The curtain, made from a flexible heat-resistant fabric, automatically drops when fire or smoke is detected to prevent heat and smoke from spreading to other areas. When you consider that up to 80% of fire deaths are related to smoke inhalation, there's no doubt it saves lives; and for Sharan, the South East Asia Managing Director of Colt Ventilation East Asia, watching one of her company's products perform in a real situation was really uplifting. 
"Our whole system was engaged, and to see the smoke curtains come down as people were being led through the building was a big deal," she recalls. "Along with the story, I sent a personal note to my boss expressing how gratifying it is to know we are protecting people and saving lives – but most importantly, we do it right. If you follow fire code  guidelines and comply with the law, you won't go wrong."
A stickler for safety
With 20 years in the heating ventilation and air conditioning industry (HVAC), Sharan appreciates the difference between an aircon breaking down and a fire-detection system failing. A stickler for safety, she insists there is no compromise, an approach she made very clear when she joined the company in 2012.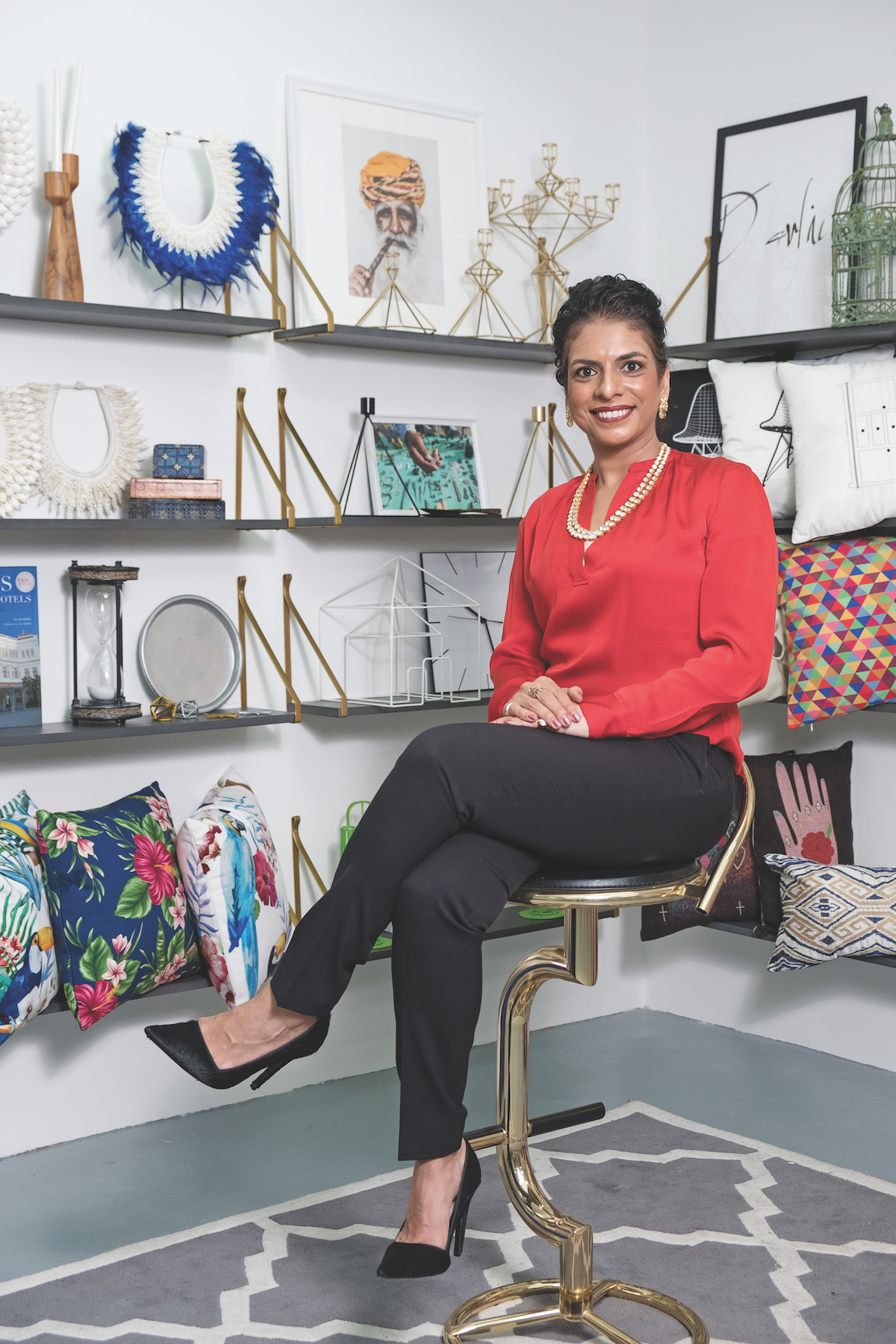 If you follow the fire safety guidelines and comply with the law, you won't go wrong.
Her first 3 years were mostly spent implementing solid procedures and policies, and revising and establishing stringent standards around the quality of Colt Ventilation products.
"If air-conditioning fails, the building gets warm and you are hot for a day. But our smoke-control systems are on a different level. We have to provide fail-proof smoke-control systems to ensure people are protected. There is a lot of pricing pressure in this business, and unfortunately some companies do take short cuts," she admits.
Fast facts:
Smoke is the greatest threat in a fire. A fire can fill an area of 10,000m2 with smoke within minutes. 5 breaths are all it takes to lose consciousness. 
"Of course, anyone can source material from other parts of Asia and purchase products or have them manufactured for half the price. But are those products really going to perform and protect people's lives?
"When you are in an industry so involved with people's safety, it's vital to always do the right thing, and without compromising on ethics – a core value deeply ingrained in Colt Ventilation since the company's inception more than 80 years ago. You must always think long term, not short term, otherwise it will be much more costly in the long run." 
Pioneering ventilation & smoke control systems
Colt Ventilation East Asia is a member of the Colt Group, founded in London by Jack O'Hea in 1931. As well as smoke control, the company specialises in ventilation, solar shading, performance louvres and climate technology. It is represented in more than 75 countries around the globe, launching in Singapore in 1993.
"Colt has been in the business for more than 80 years and pioneered the concepts of ventilation and smoke-control systems," she explains. "In terms of product and knowledge, the core team is extremely strong, which keeps our brand very strong. We have to keep up with development, particularly when you have changes to building codes in different countries."
"South East Asia is moving very fast in terms of building and construction, and we have to ensure we are producing products in accordance with those market needs. That's something I'm very focused on," she says. "As a result, we often engage in global product development discussions to ensure our requirements are understood and quantified for further research and development."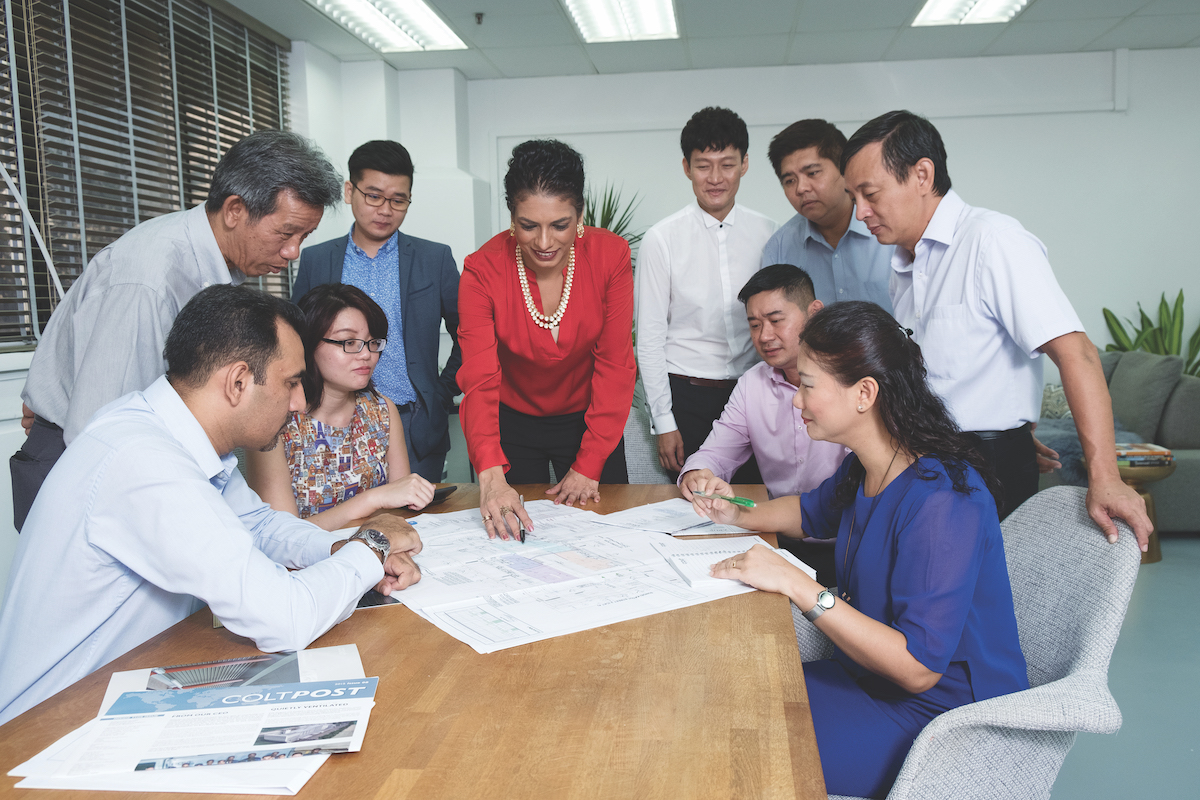 Full of surprises
Given her background, Sharan is a conundrum to many. She has an easy ability to communicate at any level, admitting she is more of a salesperson by nature, but armed with an industrial engineering degree she constantly surprises colleagues and clients with her technical understanding of the industry.
Then there is that 'first glance' mystery. "Upon first meeting, it is obvious I'm Asian, and many can guess I am of Indian descent. The first twist comes with my accent because I was born and raised in a small American town. The second twist comes when I need to further explain that I represent a British company!" she laughs. "I'm always asked how I ended up where I am."