Today, ATAL Engineering Group incorporates 16 electrical and mechanical engineering companies, spanning construction, infrastructure, healthcare engineering, lifts and elevators, integrated ICT solutions, energy management engineering and green building solutions.
It has a combined turnover of more than HK$5.5 billion and is recognised as a leading provider of engineering solutions. Yet, there was a stage when founder Otto Poon was a young man desperate to gain a foothold in the industry.
Otto Poon demonstrates his determination to succeed
After spending five years as a government apprentice, he became determined to land a role in the UK and wrote to numerous companies, seeking an opportunity. Two or three replied to say they had no openings. Only one replied to Otto confirming employment without an interview. "They offered me a chance to work in the UK. To me, that was almost a miracle.
"That was really the turning point," Otto continues. "I worked and studied, and in five years I was a qualified electrical and mechanical engineer. It was a very humble beginning and a lot of hard work, but I achieved my goal as a professional engineer."
After a few years in the UK, Otto returned to Hong Kong to be closer to his parents, and shortly after he started ATAL Engineering Group as a trading company. It imported and sold mechanical, electrical and environmental equipment to a booming Hong Kong.
The company started doing business in 1978 and Otto modestly suggests the fortuitous timing was a major boost. "That was an extremely good time to start. China had just decided to open up to the world, to build industry. It gave us many opportunities."
ATAL Engineering Group promotes sustainability
It wasn't just timing, however, that set the company apart from its competitors. The company's approach has always been to use its engineering knowhow to help its customers. It is always technical expertise and solutions first and foremost before business.
Along the way, Otto had also developed some firm ideas about sustainability. "I always believe that the human race consumes too much of the world's resources. Everything we consume is related to energy, and this must have an impact on the environment."
This concern about overconsumption was something that Otto thought about a lot in his day-to-day life. He would sometimes ask friends how many pairs of shoes they owned, or how many dresses they had bought.
"They were always a little bit embarrassed," he recalls. "It made them realise that we're consuming too much, buying to an extent that is beyond the world's regenerative capacity."
When I worked as an engineer, I always looked at how I could make a product or design more efficient and effective.
He soon incorporated this thinking into his work. "When I worked as an engineer," Otto says, "I always looked at how I could make the product or design more efficient and effective. I thought about how I could use less material, save on energy and operating costs, and be more environmentally friendly."
A one-stop shop for engineering solutions
This approach became a habit and a defining feature of ATAL Engineering Group's work. Otto soon got involved with professional bodies in the field and became a regular fixture at industry forums, where he would speak about sustainable engineering. "I established a small reputation as an advocate for the environment, energy and sustainable development."
He further developed this expertise chairing government committees on energy and sustainable development, and by attending United Nations conferences on Climate Change. ATAL formed partnerships with Tsinghua University and Jiao Tong University, developing some proprietary technologies out of these collaborations which embrace environmental ideals. This has included a number of patents on a process that allows users to treat their water flow with less chemicals and a better use of energy.
ATAL Engineering Group also benefitted from having the agility to move where the market took it. Customers wanted the business to provide service for the equipment it sold, so that's what it did. Then, Otto heard customer feedback about including installation services, so it again expanded to offer this to its clients. "I happily became a contractor," Otto says. "It's been more of a natural progression than something I planned. It was the market driving me towards that approach."
Eventually, ATAL Engineering Group expanded to offer all aspects of engineering solutions, becoming a one-stop shop and one of the leading electrical, mechanical, environmental, and IT contractors in Hong Kong. In the past decade, the always evolving ATAL Engineering Group has become known for its innovative approach. It has now built this point of difference into its business plan. A certain per cent of the profits of the company are automatically reinvested in new designs and a small R&D team is dedicated to innovation.
An open, cooperative approach to customers
Otto nominates a high-tech automated passenger control system that ATAL Engineering Group has recently developed as an example of its ability to provide innovative engineering solutions. Installed at airports, marine terminals and land-based crossing points, the system makes use of the newest biometrics technology to streamline the immigration process.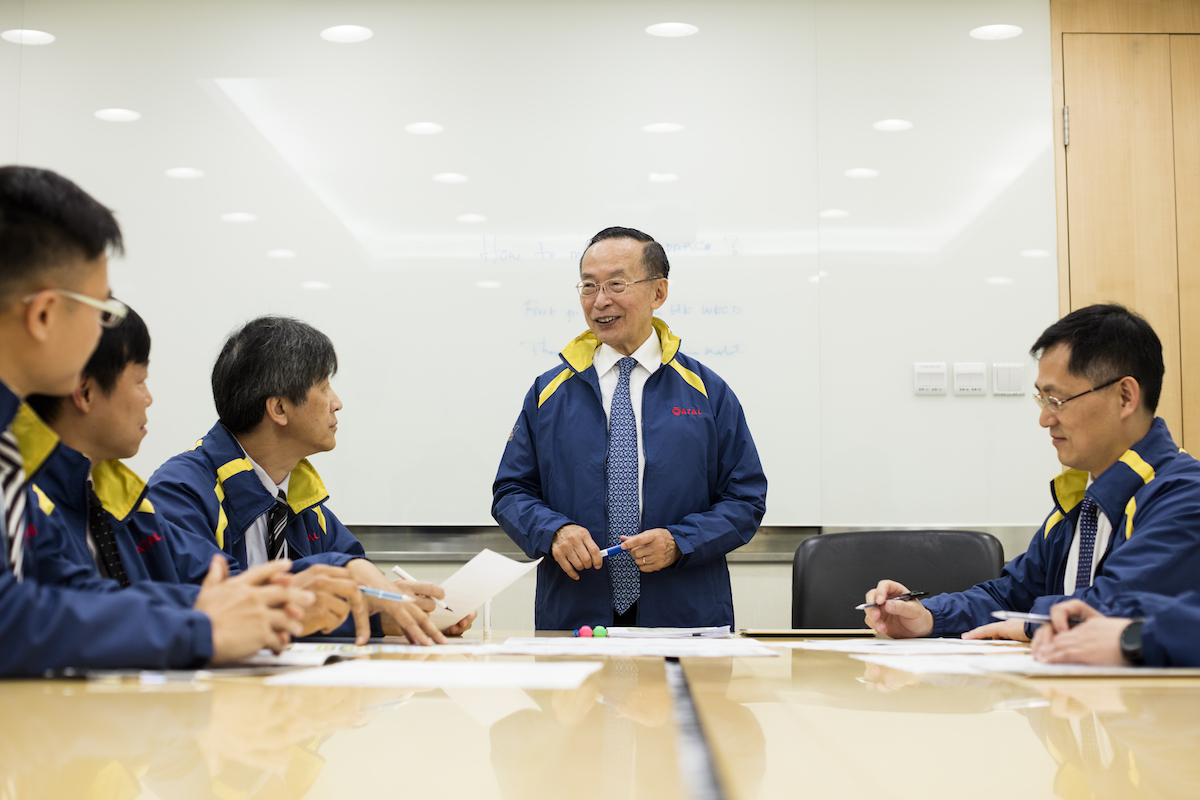 "It serves the Hong Kong population and any visitors really well," Otto says."This is a system we engineered, designed, manufactured and maintained. It is a very innovative product and the largest system of its type in the world."
Even with its ability to react and respond to a changing market, Otto says there are ongoing challenges. Meeting staffing demands, for instance, is a current obstacle to growth. "Even now, when times are good, we face challenges.
"We don't have enough manpower at the construction sites and labour costs keep increasing. We have fixed-cost contracts, so we have to make sure that we have enough people and that we can get the project done with quality, safety, on budget and on time. It's not easy."
Otto says an open, cooperative relationship with ATAL Engineering Group's customers has enabled it to remain productive even in light of such challenges. "Our aim is to always team up with clients to provide the best solutions to their designs. Because of this approach, they also help us get through any difficulties we face."
Opportunities in China on the horizon
ATAL Engineering Group will retain its commitment to building relationships with its customers as it targets further growth. It recently completed a five-year plan which aims to develop new products and services to new markets.
"We're facing another challenge in that Hong Kong is less than 1,400 square kilometres. It's a small place and there's only a limited amount of work in the commercial sector we can do each year. We are already a market leader, so it's difficult for us to increase our market share," Otto explains. ATAL needs to expand its business portfolio and look beyond Hong Kong.
ATAL Engineering Group's precision air-conditioning systems, lifts and escalators business is expanding quickly overseas, Otto says, and may be a key to increasing its international footprint.
There are also significant opportunities on the horizon within China, thanks to the One Belt One Road Initiative – a major development strategy aiming to increase cooperation between Asian, Middle East and African countries, and reinvigorate the Silk Road Economic Belt and the Maritime Silk Road as commercial trading routes.
"China is promoting the initiative to really help the infrastructure of less developed countries," says Otto. "There will be a lot of investment in terms of power plants, roads, bridges, railways, and water treatment. There is also a new development bank that will help Hong Kong companies offer services to the Belt and Road countries, so that is another opportunity we are looking into."