Here is your task: You need to build a new conference centre with a concert hall. It has to cover 25,000 square feet. Not only that, it has to be perfectly integrated with the nearby zoo. But not just any zoo. It is one of the oldest zoos in the world. It has remained largely unchanged since it was first built in 1843 and its heritage must remain intact. However, it also needs to be something modern that belongs in the twenty-first century.
Dries Herpoelaert preserves Antwerp Zoo's heritage
That was only one half of the brief Dries Herpoelaert was given when he became CEO of the RZSA (Royal Zoological Society of Antwerp) in 2010. It was by no means an easy task, he admits. Luckily for him, he has previous experience managing live entertainment venues as the head of Music Hall Group from 2004 to 2009. "The experience I had running and operating venues and halls was very much appreciated when I came to the zoo," he says.
That experience indeed proved to be very handy. Queen Mathilde of Belgium officially opened the refurbished Elisabeth Center in December 2016; its centrepiece the Queen Elisabeth Hall, a 2,020-seat auditorium-style concert hall seamlessly fitting in with the Antwerp Zoo.
For Dries, it is one of the crowning achievements during his tenure so far. "It is something I'm very proud of. It's a very good concert hall with perfect acoustics for high-level classical performances," he says. It is so good, in fact, that the Antwerp Symphony Orchestra has made the venue its home.
As for the other half of Antwerp Zoo Society's strategic plan for Dries to implement, it was that the zoo's restoration be fully complete by 2020, its ancient buildings shining in a new light, reviving some of its glamour while at the same time keeping its traditional charm.
"Being a monument and having all these old and ancient buildings is an asset. It has a very special atmosphere and you can very easily see how zoos were designed at the beginning of the nineteenth century," Dries explains. "We sell tours where we explain how buildings were constructed, and so forth. We are the best kept nineteenth century zoo."
Antwerp Zoo is committed to animal welfare
Early attitudes towards zoos were that they were simply places where people could see animals, without any consideration for their welfare nor their natural behaviour. It was not until around 30 years ago, when environmental organisations like Zoocheck and Greenpeace emerged, that animal rights became more prominent on the global agenda. Since then, Dries says attitudes have changed quite significantly, and zoos are now focused on recreating the animals' natural habitat.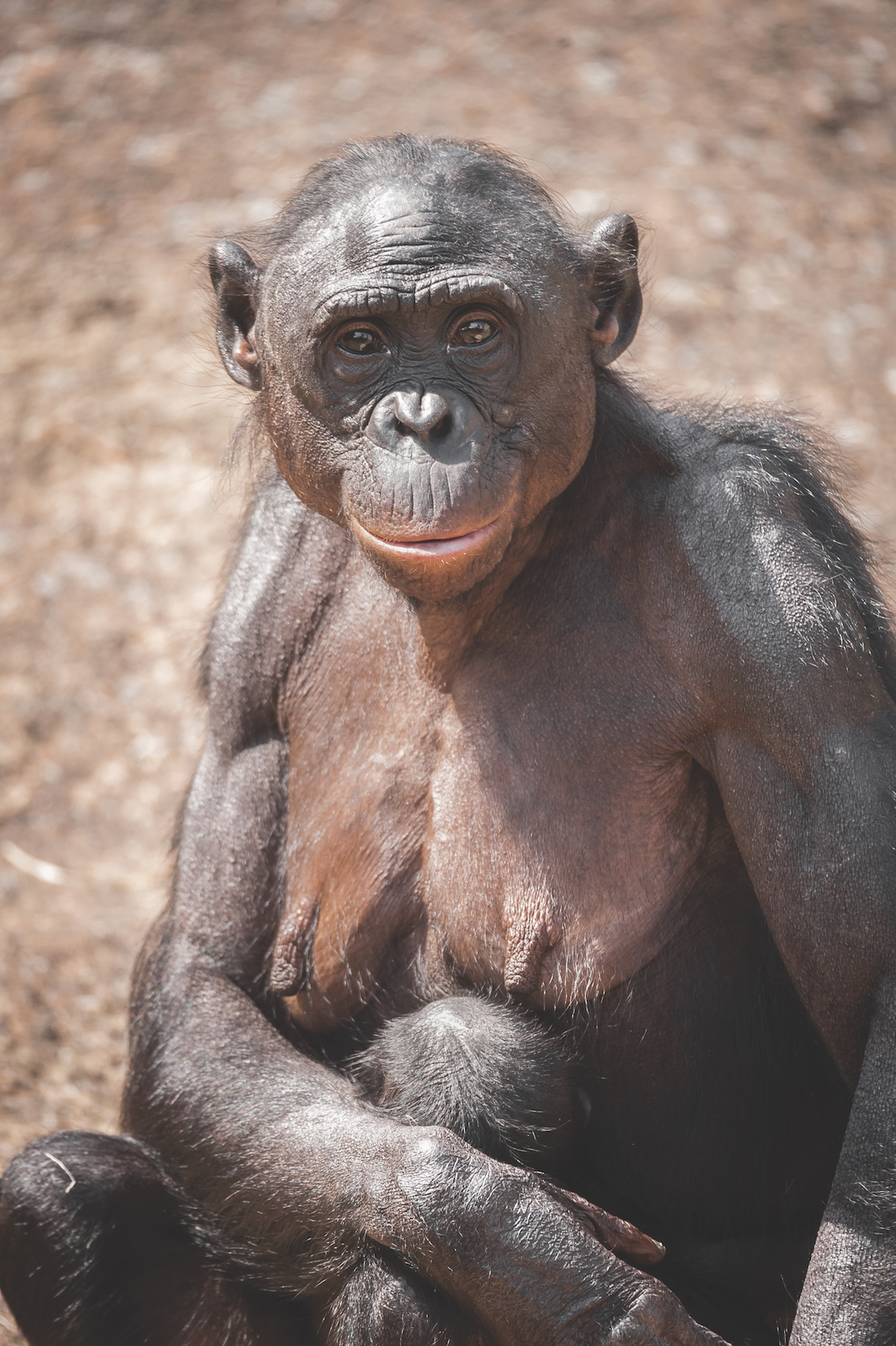 "We try to recreate the natural environment of the animal and we try to show that animal in as natural a way as possible to the public and to the audience," notes Dries.
"This means we give our animals more space, more privacy and more enrichment. It's very important that the animals benefit more from the zoo's expansion than the visitors. If the animals are happier, the visitors are as well."
Current regulations around European zoos are very strict. As well as national and European legislation, there are also guidelines put out by the European Association of Zoos and Aquaria. The guidelines address the rights of specialist species and recommendations on how to keep the animals, how much space they need and how they should be presented to the public.
On top of that, Antwerp Zoo's vision and mission has four pillars, one of those pillars around animal welfare. "We promise that when we do commercial activities, we will never do it by exploiting our animals," Dries remarks.
We promise that when we undertake commercial activities, we will never do it by exploiting our animals.
As well as the conference centre and concert hall, the Antwerp Zoo Society also has a Centre for Research and Conservation, with around 30 staff dedicated to scientific research on animal-related issues. "Not many zoos do scientific research. Copenhagen is one of the few zoos in Europe that does that, Berlin [!does!] too," Dries says.
"The Antwerp Zoo Foundation has an entire program dedicated to studying the science behind the animals in developing and protecting their natural habitats. It is without doubt one of our major concerns and challenges for the coming years."
Addressing climate change
Such challenges will only be further magnified by issues such as global warming, which continues to wreak irreversible damage to a wide range of natural habitats. For Antwerp Zoo, the conservation message remains a very important one. Dries says everyone has a role to play in trying to stop environmental degradation. However, he has not been optimistic about the progress, or lack thereof.
"Global warming is happening very fast. We're working in Brazil in the state of Bahia, which is in the North East of the country. The golden-headed lion tamarin lives there. If you see how fast the landscape there is deteriorating, it's scary," Dries explains.
"In the Congo, the heart of Africa where bonobos live, if you see how the woods are plundered and destroyed not only for the wood industry but also the bush meat industry, it's terrifying."
If there's one thing that zoos need to do more, according to Dries, it's to better spread the message on wildlife preservation. "This can only be done by talking to the local people, and by trying to get them on your side in order to protect animals and their habitat, because animals and people always live in the same place," he says.
"We train them, we build schools, we teach them how important it is to preserve wildlife, how important it is to collect proteins. Not by shooting monkeys out of trees but by raising pigs or finding other sources of protein that do not come out of the forest.
"It's a very long, harsh and difficult road to do it in a sustainable way, but there is no other way. There is no other way than to be there, help the local people and get them on your side to develop these programs."
---
Did you know?
Antwerp Zoo houses more than 7,000 animals, including around 300 reptiles and 1,700 fish, representing more than 1,160 different species.
The park hosted the boxing and wrestling events for the 1920 Summer Olympics
It is the third-oldest zoo in the world after London Zoo and Artis in Amsterdam.
In 1919, the Antwerp Zoo was the first in the world to house okapis.
Research into seven bonobos from Antwerp Zoo suggested that they may be more closely linked to humans than chimps, as is popularly thought.
On 1 January 1983, the entire park was listed as a National Heritage site.
---
Diversifying operations
Much like his approach to environmental advocacy, Dries likens his managerial style to that of a watchmaker. "First of all, you have to zoom out, look at the watch and how pretty it is and look at its gold and how it's made. But when it stops running you have to dive deep into it, looking at all the little parts that don't work and the little wheels that don't turn," Dries explains.
"That is typical for this kind of operational business. Sometimes you have to be so close with the details it's almost ridiculous. You have to be strong enough to maintain a distance when things are running smoothly, but be close enough to look at the whole of your business again when things stop working."For an organisation with so many parts – the zoo, the conference centre, the concert hall, the research centre – it is critical that Antwerp Zoo Society's operational support system be centralised.
"For many businesses, IT is very important. For us, it is so critical and so key," Dries says. "If we don't have an IT supplier who understands our business and adapts off-the-shelf IT programs to our specific needs, it would be almost impossible for us to do our work because it is so diverse."
Innovation is needed for any business or industry to survive in the twenty-first century, but in the case of a nineteenth-century zoo, this is especially true. Antwerp Zoo Society has done this through both diversifying its business offering and by integrating seemingly unrelated parts to make something unique and without peer.
For Dries, innovation is more than simply a buzzword or something that happens in moments of brilliance. "It demands a lot of hard work. We're working 365 days a year. It's always busy because we're in all seasons now. From September, we have a full season for the conference venues and concert hall. It never stops," he says.
"You have to be innovative all the time because someone else will eventually do the same thing. There are always new features that can be introduced. I think you have to give more than what you would usually give in this kind of business."