It appears Hein Boegman is one of those natural leaders whom people automatically want to elect to take charge. From his early days at school in South Africa, to college where he served on the student representative body, and then as a compulsory conscript in the army where he was deployed as an officer, Hein has always been chosen to lead. It was no different two years ago when he was elected by 400 partners to become the CEO of PricewaterhouseCoopers (PwC) Africa – a firm with a 100-year history on the continent.
With a father who was a naval officer and pilot, Hein grew up constantly on the move in South Africa, attending five primary schools and learning quickly to adapt. "But I was fortunate to be a child in a stable home, in a stable environment; that's something you can't take for granted," he says. "My dad was a very humble but principled man.
"I really learned a lot from him. My time as an officer responsible for a whole bunch of people of a similar age and sometimes older was also a massive learning experience." Hein joined Price Waterhouse in 1984, moving around the network to jobs in New York, London and Spain before being admitted as a partner in 1992, six years before it merged with Coopers & Lybrand to become PwC.
Hein Boegman has the trust of the firm
While PwC offers three main lines of service – consulting, audit and tax – Hein 'grew up' in the audit business, moving to the head office in Johannesburg in 2002 to be the head of mining, and then head of audit. It wasn't long before he found himself elected again, this time to PwC's Global Board, one of just 18 in a company employing 240,000 people. In 2012, he was elected CEO Southern Africa and then, two years ago, CEO Africa. It's the only elected position in Africa – a simple process where 400 partners each get one vote.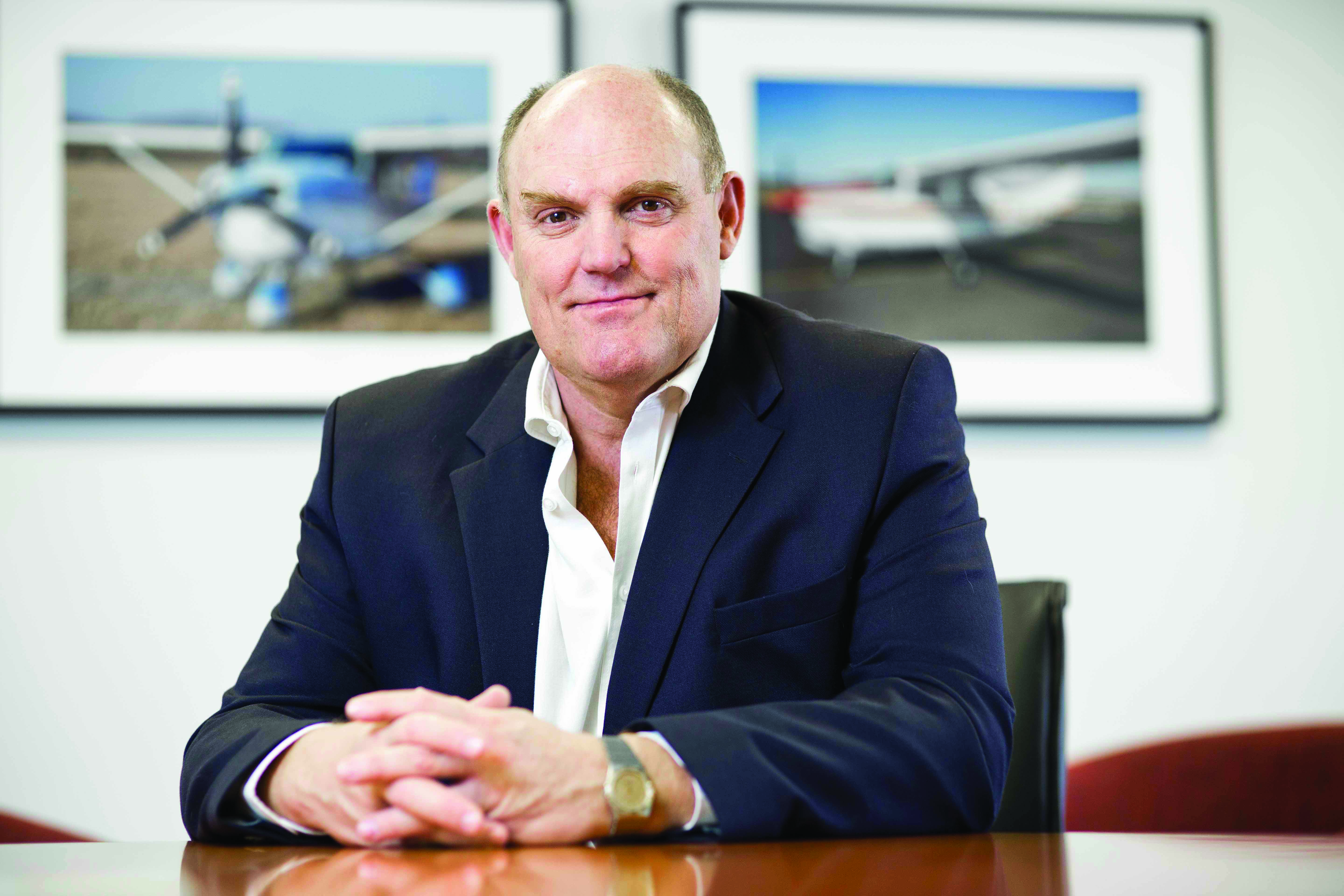 Keep on reinventing yourself, disrupting yourself, investing in technology, and investing in the hearts and minds of people.
"There are not many who get the opportunity to be elected by one's partners. It's a humbling experience when people think that you have the attributes to lead," Hein admits. "They are effectively putting their trust in you and giving you the power to do what is necessary to move the firm forward."
Hein's inclusive leadership style
Hein believes that his inclusive leadership style is beneficial when dealing with the 20 countries reporting to him and credits his three years in the US with defining that style. "I left Africa for the first time at age 27," he says, "and when I got to New York I thought I would be totally lost. But it turned out not to be the case. There was a lot of adaptation and hard mileage, but I came back not only technically wiser but also wiser in the ways of life." That was another defining experience in his development as a leader.
We need an operating system that works seamlessly across the huge divides of different languages, geographical borders and governments.
"I've been exceptionally fortunate to have been given many, many opportunities to hone my skills. If I have a personal relationship with you, or the next person, I stand a much better chance of getting the best out of you, while leveraging your particular skill sets. But at the same time there's a reason why there needs to be a leader. The net effect of that is that often hard and unpopular decisions need to be made."
PwC Africa embraces cutting-edge tech
Hein also recognises that PwC needs to make significant changes from within for Africa to be recognised as a global market player. Balancing its business portfolio so the company is dependent equally on its three pillars of tax, auditing and consulting, and embracing cutting-edge technology is a strong priority.
"The starting point was to end our four-year cycle with completely new digitally enabled and mobile-enabled business operating systems: from our back-office systems, our collaboration platforms, our human-capital system, to the way we serve our clients, or our client-centric model. Instead, it will all be cloud based.
"Africa is not a single culture, nor a single set of rules. There is no such thing as one size fits all, and that is probably the single most misunderstood point looking at Africa from the outside. It's probably also why Africa doesn't sell itself well," Hein explains.
"We need an operating system that works seamlessly across the huge divides of different languages, geographical borders and governments. We need to embrace differences, build trust and work with the cultures. It's important to keep on reinventing yourself, disrupting yourself, investing in technology, and investing in the hearts and minds of people."