It has been both a busy and a rewarding past few years for Lard Friese, CEO of NN Group – an insurance company and asset manager. Following the public listing of the Dutch company in 2014, Lard has set about developing NN's identity and culture, and has presided over its growth in a number of markets in Europe and Japan.
Lard explains that NN was formed in the wake of the global financial crisis. ING Group had been required by the European Commission to enter into a restructuring program, including the separation of its banking and insurance operations, and it was this process that ultimately led to NN being listed as an independent company on the Euronext Amsterdam.
Lard Friese on building NN's brand identity
Lard, who has the better part of three decades' experience in the financial services industry, had joined ING in 2008 and held a number of executive roles within the organisation before being appointed CEO of NN Group. "I was part of the ING Insurance Management Board, responsible for insurance in Europe and Asia," he says.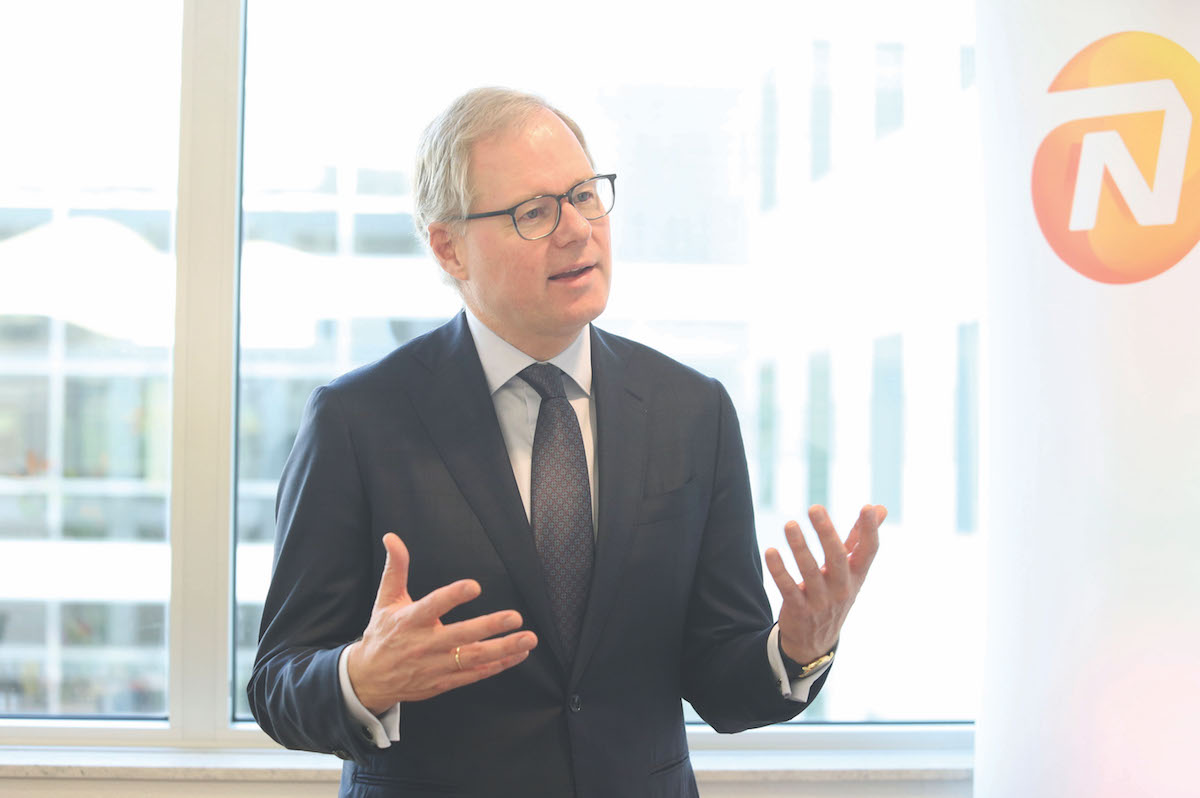 "That was all leading up to the IPO that took place in 2014. That's the moment when NN became a completely separate legal entity, and I was appointed CEO." While NN draws on a long history via its roots with ING (ING completed its divestment of NN in 2016), as a standalone company it has had to forge its own identity. Lard explains that NN, which operates in 18 countries around the world, has devoted significant attention to developing a very diverse and international business culture.
"All the European markets we currently operate in – where we are a market leader or have market-leading positions – are ones that have been built with our own hands," he states. "The result is that we have an in-depth operating knowledge of these markets, and in addition to this we always make sure we have a mix of both local and international expertise. Because our brand name in many of these existing markets was ING, we had to rebrand our company and create a new identity that our customers and employees can relate to."
NN Group puts the emphasis on customer satisfaction
Lard explains that NN's brand mantra, 'You matter', underpins the company's approach, with the business having positioned itself to be "an intuitive partner for customers, helping to plan and secure their financial futures". He states that in support of this, NN is constantly developing and refining its product offerings and places a heavy emphasis on customer service.
Growth is very important to us; however, not at the expense of profitability or customer satisfaction.
"You need to train your staff so customers truly feel that you're a positive force in their lives, and that you are truly their partner in planning their financial futures. That is what we aim to achieve," he notes. "We are operating in markets that have different growth dynamics. In the medium term, we aim to grow our earnings on average by 5% to 7% per annum. Growth is very important to us; however, not at the expense of profitability or customer satisfaction."
"No replacement for the thrill of great teamwork"
Lard states that the recent acquisition of Dutch insurance company Delta Lloyd has strengthened NN's market position in the Netherlands and Belgium, expanding and complementing its product offering. He describes the business logic behind the acquisition as "very compelling", having stemmed from a strategic desire to consolidate. "We looked for what we felt was the best partner for us in the home market to drive this consolidation. We believe that Delta Lloyd is that partner."
In achieving the broader goals of the company, Lard stresses the importance of teamwork and collaboration. "There is simply no replacement for the thrill of great teamwork," he shares.
"I saw it in all of our people rising to the occasion to drive the company to an independent future at the time of the IPO, and also upon the acquisition of Delta Lloyd, which took quite some energy to complete. I think that a clear sense of purpose, being part of a team, and being in an inspiring environment – one that allows you enough freedom so you can really live up to your potential – are the key ingredients."