CEO Stephen Capello has a saying to describe BankVic's mission: "A healthy community equals a healthy BankVic." It's straightforward, to the point and – most importantly – perfectly apt. As a community bank, originally founded as a credit union for Victoria Police in 1974, BankVic has a deep responsibility to the people, and Stephen has spent four years now as CEO ensuring that the organisation fulfils that mission.
Committed to the community
BankVic has expanded since its early days, now also serving customers in the health, emergency and public service sectors. It has A$1.8 billion in assets and more than 112,000 members. But it has not forgotten its modest origins and remains committed to the community.
As a result of this focus, the bank's excellence has been recognised – in 2014 it won the Canstar Customer Owned Banking Institution of the Year award, and Stephen himself was recognised in 2017 when he was named Financial Services Executive of the Year at The CEO Magazine's Executive of the Year Awards.
"The only competitive advantage we have is the bond or attachment we have with our community," Stephen says, commenting on BankVic's success. "So we should be using that knowledge, insight, trust and community engagement to effectively serve our members and develop products and services that are more suited to them than anyone else."
In the few short years since Stephen took on the role of CEO, there have been significant changes to the organisation. So comprehensive are these changes that staff who had left the bank before his arrival can barely recognise it now. "They come back to visit and they basically say, 'It is just unrecognisable. The organisation I left, I don't know where it has gone. I see a few familiar faces here. But what you've done to this bank and the changes you've made are incredible'." The transformation has certainly been acknowledged; last year, BankVic won Great Place to Work accreditation for the first time in the bank's history.
And the improvements made to BankVic aren't abstract or hard to define. When Stephen joined, staff engagement was sitting at 24%; within 18 months, it had skyrocketed to 82%, resulting in an internal culture that was truly invested in BankVic's mission. This is due to the bank's talent development and leadership programs, and the movement of its headquarters from Melbourne's inner suburbs to the financial services district in the CBD. With a set of core values deeply ingrained throughout the staff culture (uncompromisingly great, passionately innovative, creatively trusting, instinctively generous and fiercely united), these changes have fostered a committed and motivated workforce.
BankVic's success can also be measured by its financial growth. "For BankVic to grow its asset base by 50%, profit by 25% and member base by 15%, while achieving the lowest cost-to-income ratio, it just shows you that we're doing things right here," says Stephen.
"It just shows you that we're doing things right at the bank."
The changes to BankVic over the past four years may have been immense, but they were also necessary. As is the case with all industries, technology moves on quickly and companies have to constantly evolve to survive. "The capabilities of the bank for the 42 years before I came along did serve it well," agrees Stephen. "It's a very stable bank." However, he adds: "It certainly didn't have the capabilities it needed to be successful for the next 40 years."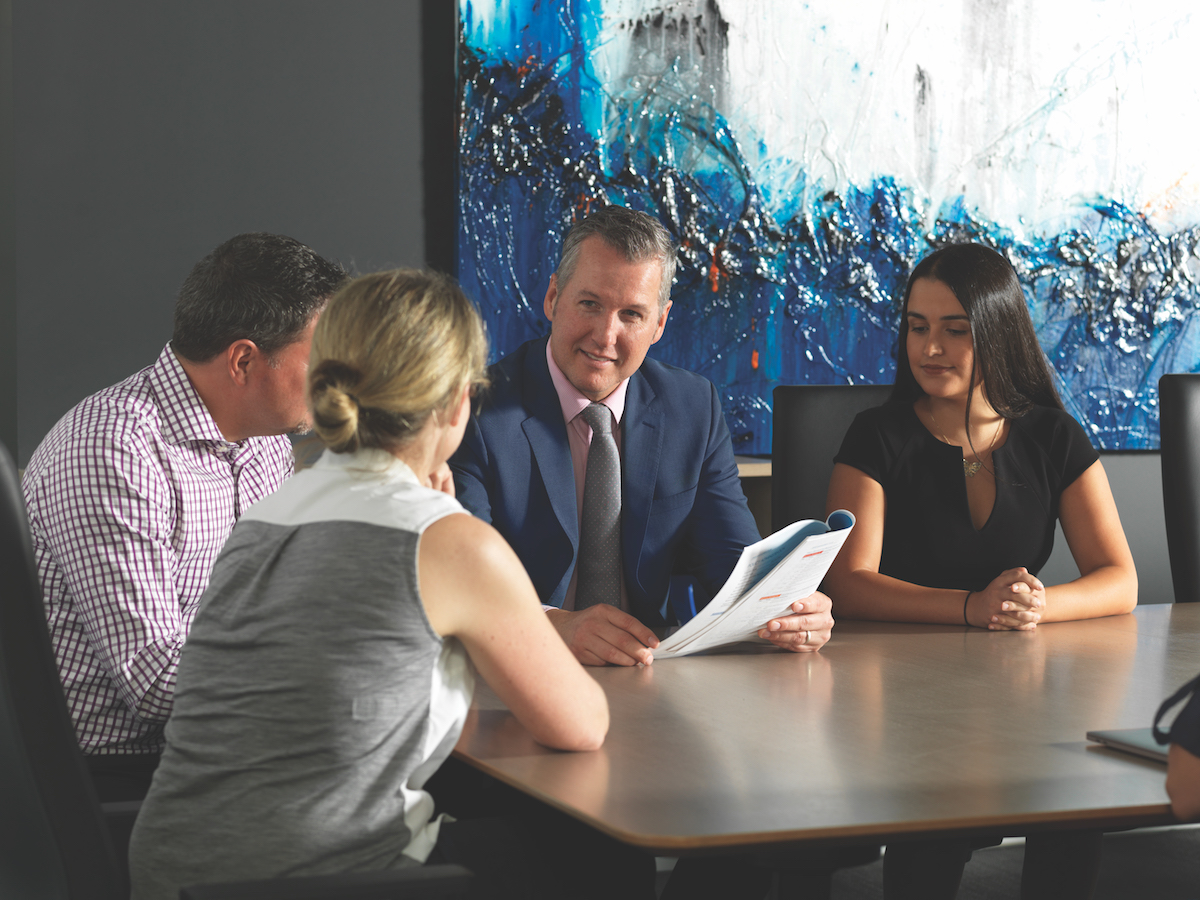 Nevertheless, BankVic doesn't measure its success with statistics alone. One part of its mission is to work for its members, providing a raft of support programs for the people; since 2010, it has given A$2 million in support to its communities. "We instituted, for example, paid volunteer days at the partner organisations we work with: hospitals, police or ambulance," says Stephen. "We do paid volunteer days there to show them that it's not just a financial contribution we make, but our staff are also involved.
"And we host events at our premises. We provide our boardroom and training room facilities to our community. On a monthly basis, we host the Victorian Health Foundation Directors' meetings, providing the catering as well as our facilities. That's one way in which we try to give back to the community, in an in-kind way, not in a monetary way, and that flows from top to bottom. We've got a relationship team that's out in the community, constantly building and maintaining a presence, but we don't approach that on a sales basis. We're not trying to get a direct benefit out of it. It's approached from a community health perspective.
"One of the areas we're working on is a mental health and money initiative, where we're trying to understand how we can help our community with its mental health challenges. You may not realise it, but police and ambulance workers, firefighters, and certainly health care workers, are in professions where there's probably one of the highest levels of mental health issues."
As well as its efforts to give back to the community, BankVic tries to keep its members in mind when providing its various services. The bank has recently opened new branches and relocated several to better serve a greater proportion of the public, which, Stephen says, is intended "to bring brand recognition in a very saturated market, but also to give us a place in the community". Many customers still rely on a bank's visibility, so maintaining a physical presence keeps BankVic competitive.
The bank's support of the community has not gone unrewarded. Such is the public's faith in BankVic that Stephen has been trusted with important community roles. "So now I'm on the Victoria Police Legacy Board," he says. "For me, that was an example of being that trusted partner in the community, to the extent where I was the first non-police member elected to the board in the history of Victoria Police Legacy."
But the banking industry must do more than just support its various communities to ensure its survival. With the proliferation of mobile banking and real-time payments, the industry is unlikely to remain unaffected by the march of technological progress. According to Morgan Stanley, Australia's big banks are falling behind their foreign equivalents in this regard.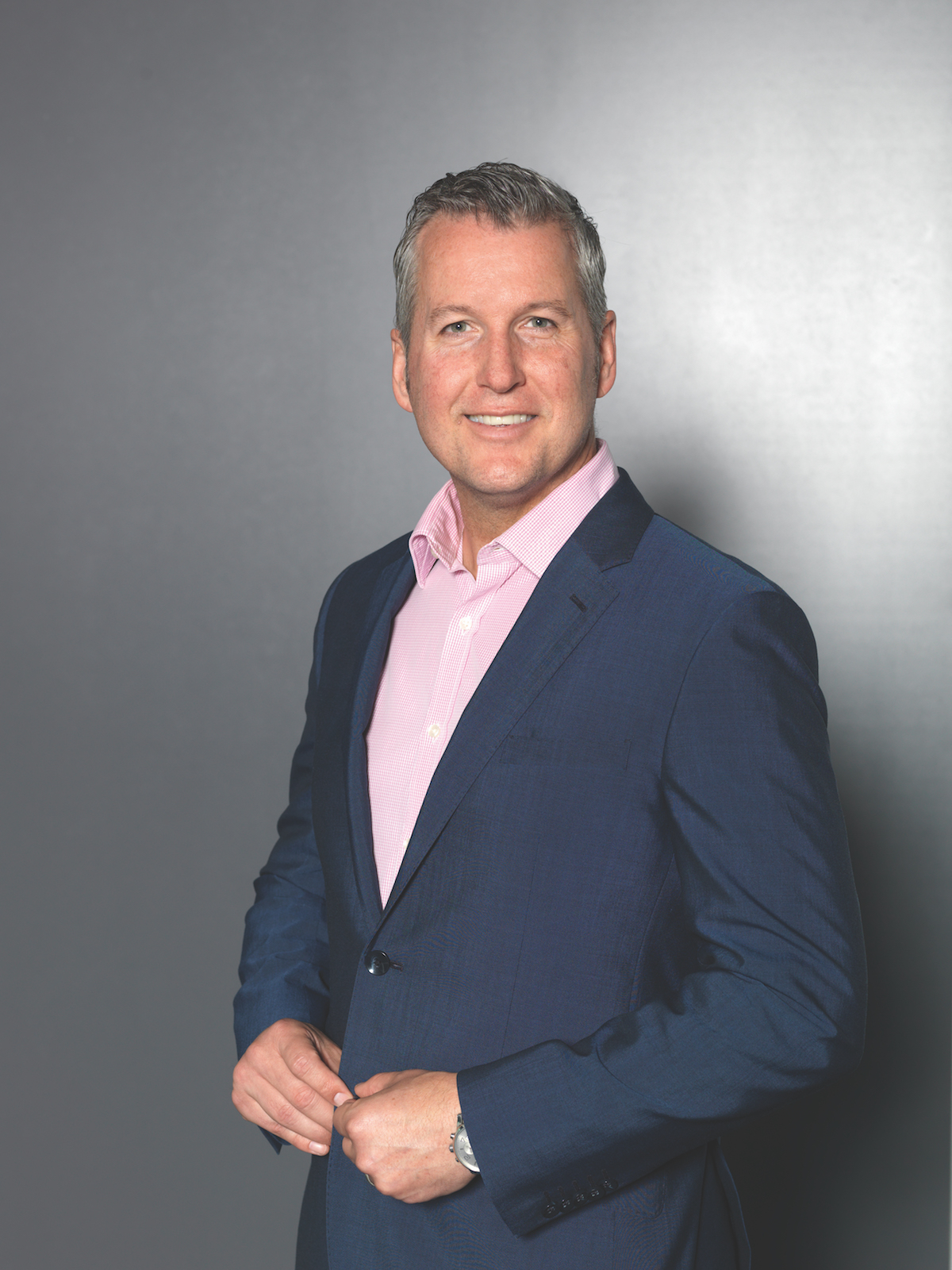 Pursuing innovation
BankVic, however, is pursuing innovation – a wise decision, given that 62% of its members' transactions are now made digitally. For example, the bank adopted Osko, an instant payment service, well before its major competitors. BankVic also pays attention to feedback, conducts surveys and tests new products with its community online, a clear example of the importance of online communication with the customers.
Stephen's extensive background in technology-focused positions explains this strategy. "I was fortunate enough to be able to learn this technology, which I did over a year and a half at ANZ as the head of technology. So I brought in that breadth of understanding of what drives value within an organisation."
The next few years will see a major revamp of the digital and technology side of BankVic. Currently, it uses one of the few providers of core banking platforms. Unfortunately, this software does not provide the capabilities nor the integration via APIs (the building blocks that allow applications to talk to each other) that BankVic needs.
This lack of capability and integration is hampering the efforts of banks to move technology towards the future and is essential to address. For this reason, BankVic has partnered with Capgemini to overhaul its technology architecture and is centering its focus on its CRM platform. The end goal is to provide a more efficient technology platform for front-end staff, sales staff, back office staff and, most importantly, the customer.
"Technology is now the last change I'm addressing," Stephen says. "I've done it strategically and deliberately in that fashion, because technology change would bring the biggest risk to the organisation. Tackling the technology deficiencies in the bank will enable us to not only retain relevance, but also become more relevant in what is a very competitive landscape."
"Technology change would bring the biggest risk to the organisation."
Essentially, Stephen is using a two-pronged method to futureproof BankVic, by focusing on technological innovation and customer and community support. And make no mistake, this futureproofing is essential. "Change is inevitable in banking," Stephen says, "and change is coming at us at a pace that you cannot shy away from. But it's essential you take your people on the journey, because without them you will fail."
After three years as CEO of BankVic, Stephen has moved on to lead Hume Bank as CEO.